What Causes Breakouts on Your Cheeks? Plus, Our Favorite Products for Addressing Them
March 17, 2023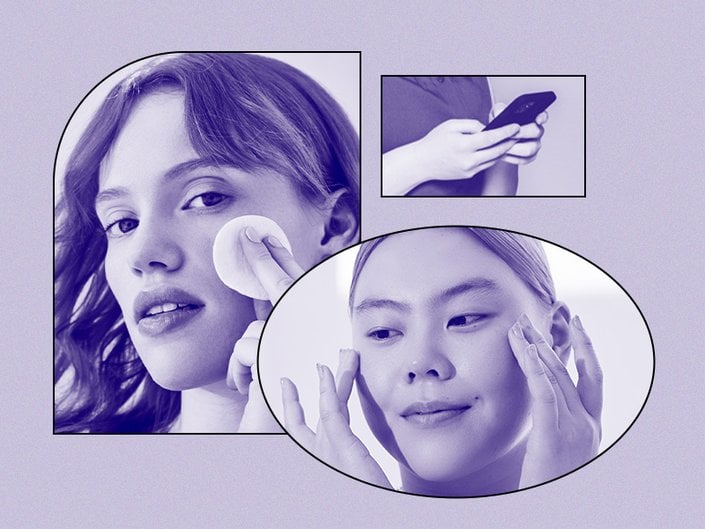 Breakouts can occur anywhere on the face where your skin produces excess oil, like the T-zone, chin and jawline. But what about areas like the cheeks? Is it possible for this spot to also overproduce oil, or is there something else at play causing breakouts? We consulted with Dr. Joshua Zeichner, director of cosmetic and clinical research in dermatology at Mount Sinai, board-certified dermatologist Dr. Melanie Palm and board-certified dermatologist Dr. Hadley King, about why you may be breaking out on your cheeks. Keep reading to find out what you need to know about cheek breakouts.
Why Am I Breaking Out on My Cheeks?
As you may have suspected, breakouts on the cheek area are, in fact, caused by the over-activity of oil glands. According to Dr. Zeichner, however, a lot of other factors contribute to acne in this area as well. "Acne is largely caused by hormones, genetics and environmental factors, as well as diet, stress and skincare products," he says. Dr. Palm concurs that "breakouts on the cheeks can be caused by a number of factors, including genetics, lifestyle, and skincare routine."
According to Dr. Palm, "it's important to recognize how your genetics influence your skin type — if you produce higher levels of sebum, it's likely you're more acne-prone in general."
What Does Acne on Cheeks Mean?
Other than a genetic predisposition to breakouts, you may unintentionally be doing things throughout the day that trigger or exacerbate blemishes. "Beyond skin type, a number of lifestyle factors could be contributing to acne breakouts on your cheek, like not washing your pillowcase frequently enough, not washing your face after sweaty workouts, touching your face throughout the day, wearing a face mask or comedogenic makeup, or talking on the phone frequently and pressing a dirty cell phone screen to the side of your face," says Dr. Palm.
Dr. King agrees with this sentiment and adds that if you're breaking out on the "beard area" of the cheeks, it may be due to hormonal changes in women, specifically. If you think you may be experiencing hormonal breakouts, be sure to consult with a board-certified dermatologist to get a proper diagnosis.
How to Get Rid of Cheek Breakouts
According to all three dermatologists, the best way to treat cheek breakouts is to cleanse properly and look out for products with the right ingredients. Regular, proper cleansing is especially crucial if you wear a lot of makeup or sunscreen. When choosing a cleanser, "look for salicylic acid, benzoyl peroxide and adapalene," says Dr. Zeichner. "Salicylic is a beta-hydroxy-acid that removes excess oil and dead cells from the surface of the skin. Benzoyl peroxide lowers levels of acne-causing bacteria and reduces inflammation. Adapalene is a topical retinoid that prevents the pores from becoming blocked. Think of them as pipe cleaners." For cleansers, Dr. King recommends the CeraVe Renewing SA Cleanser.
As far as other skincare products go, "applying a retinoid can help to encourage cell turnover, keep pores clear and unclogged, and regulate sebum production," explains Dr. Palm. "Retinoids can also help reduce the appearance of acne scarring over time."
For a spot treatment, try the La Roche-Posay Effaclar Duo, or another topical formulated with benzoyl peroxide, and remember that generally, you want to avoid products that contain oil. "Keep in mind salicylic acid, retinoids, sulfur and benzoyl peroxide are drying, so it's important to keep your skin hydrated with a non-comedogenic moisturizer to protect your skin barrier and prevent your oil glands from overproducing sebum, which can lead to more breakouts," says Dr. Palm. "Lastly, these acne-fighting ingredients are known for making your skin more photosensitive to UV exposure, so it's critical to wear SPF daily to avoid skin damage."
How to Prevent Cheek Breakouts
"Avoid using any products that are potentially comedogenic," recommends Dr. King. "And be aware of surfaces that could be causing occlusion and/or spreading bacteria when pressed against your cheek — like cell phones and dirty pillow cases." Other lifestyle changes you can make include avoiding touching your face as much as possible, remembering to always wash your face after a workout and re-evaluating the ingredients in your beauty products to make sure they're non-comedogenic.
Above all, though, the best means of prevention for breakouts is a well-rounded skincare routine that includes regular, thorough cleansing and ingredients like salicylic acid and retinoids.
The Best Skincare Products for Cheek Breakouts
A cleanser like the CeraVe Renewing SA Cleanser is an easy way to incorporate salicylic acid into your skincare routine if you're not already using it. The salicylic acid in the formula functions as a chemical exfoliant that helps get rid of dead skin cells to reveal more radiant, clear skin. It also contains hyaluronic acid, niacinamide and vitamin D, so it won't strip or overly dry out your skin.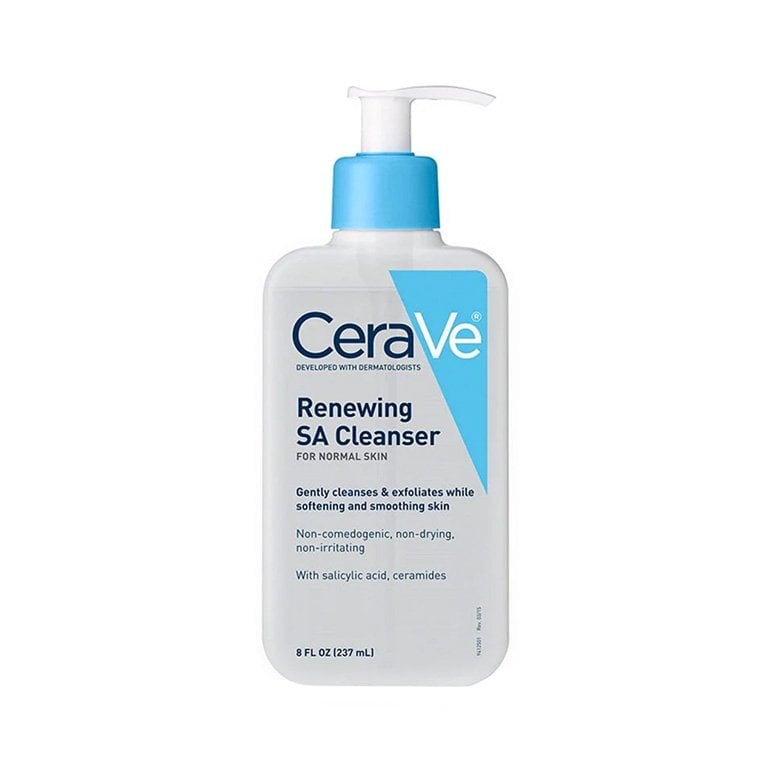 Target specific existing breakouts and blemishes with the La Roche-Posay Effaclar Duo Acne Spot Treatment. It reduces both the number and intensity of acne blemishes and breakouts, thanks to a formula infused with benzoyl peroxide and micro-exfoliating lipo-hydroxy acid.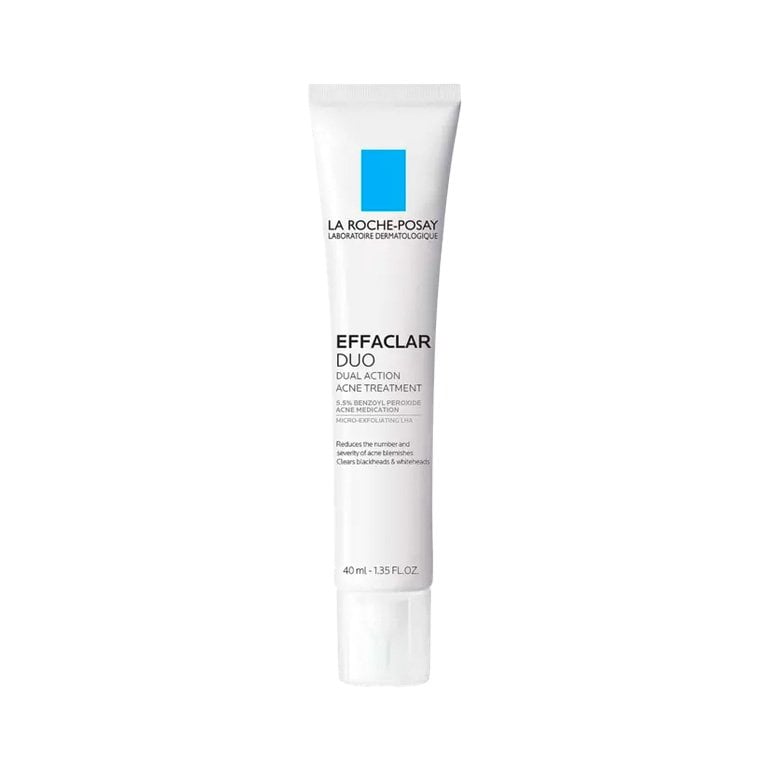 If you want to banish breakouts and get smoother, brighter skin, check out the SkinCeuticals Clarifying Exfoliating Cleanser. Formulated with salicylic, glycolic and lactic acids, as well as exfoliating beads, this face wash cleanses your skin and removes dead skin cells. Don't be surprised when your pores feel less congested after you use this exfoliating cleanser.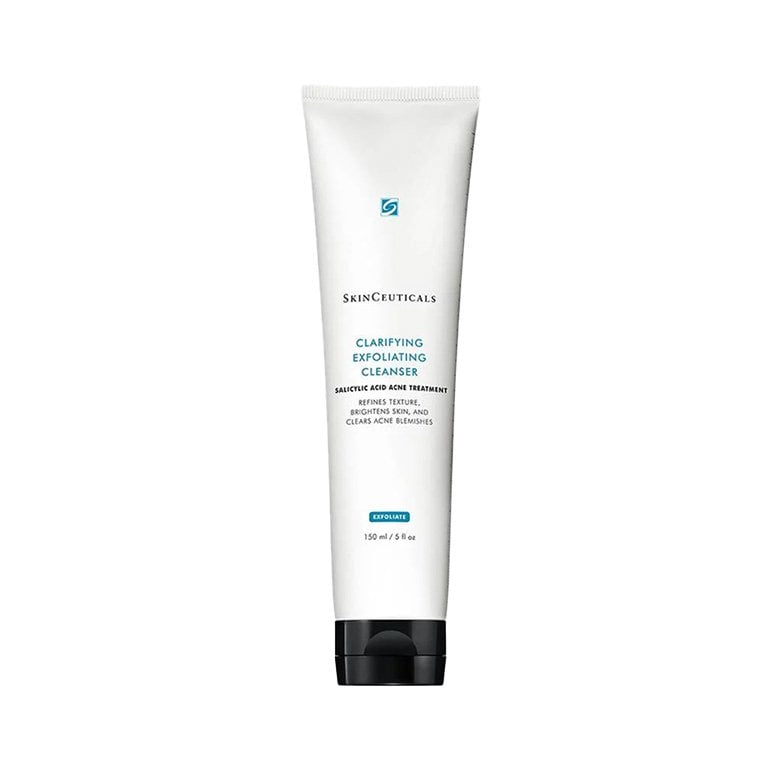 Looking to add retinol to your skincare routine? Look no further than the L'Oréal Paris Revitalift Derm Intensifies Night Serum With 0.3% Pure Retinol. In addition to smoothing uneven skin texture, this serum helps address signs of aging such as fine lines and wrinkles. The hyaluronic acid and glycerin in the formula help to counter the possible drying effects of retinol.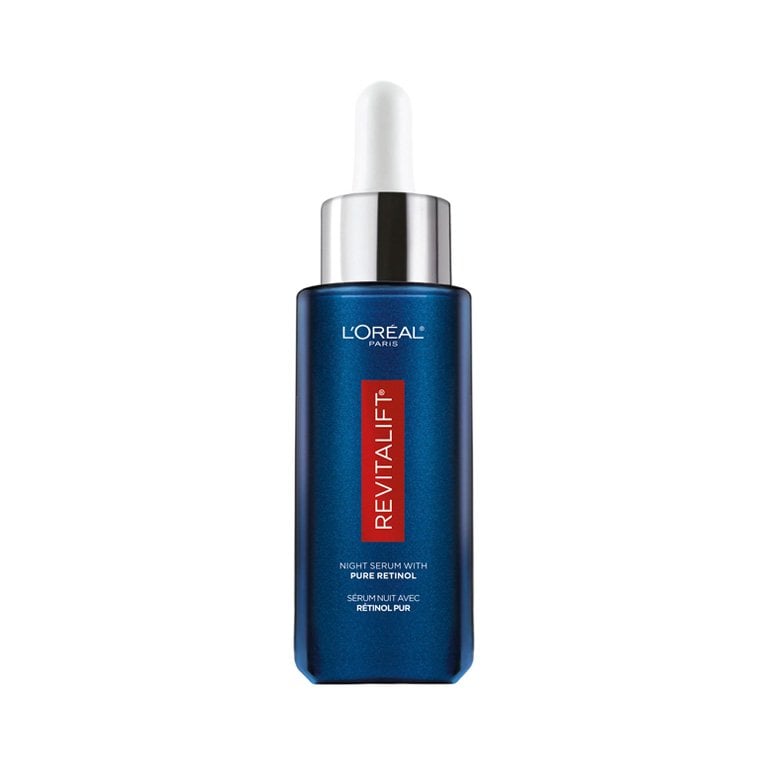 This multitasking anti-acne serum from IT Cosmetics not only helps clear up active breakouts, but works to fade acne marks, too, meaning it can (and should) be used at every stage in the acne life cycle. You'll love the lightweight feel of this gentle exfoliating serum.
A face mask, like the Youth to the People Superclay Purify + Clear Power Mask, is another way to target breakouts and work salicylic acid into your beauty routine. Also featuring kombucha, this mask absorbs excess oil that could cause future breakouts. For best results, apply it to clean skin, leave it on for 10 minutes and then thoroughly rinse it off. Don't forget to follow it up with your favorite moisturizer — salicylic acid can be drying.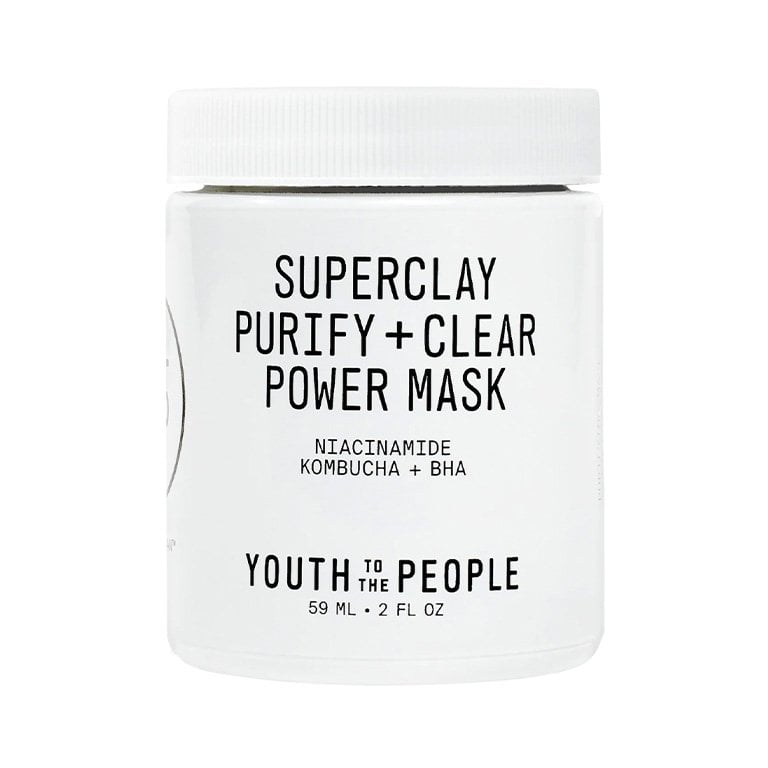 Use the Thayers Blemish Clearing 2% Salicylic Acid Acne Treatment Toner to clear up acne blemishes, whiteheads and blackheads, as well as prevent future blemishes from popping up. The combination of salicylic acid, witch hazel and lemongrass oil clears clogged pores and purifies skin.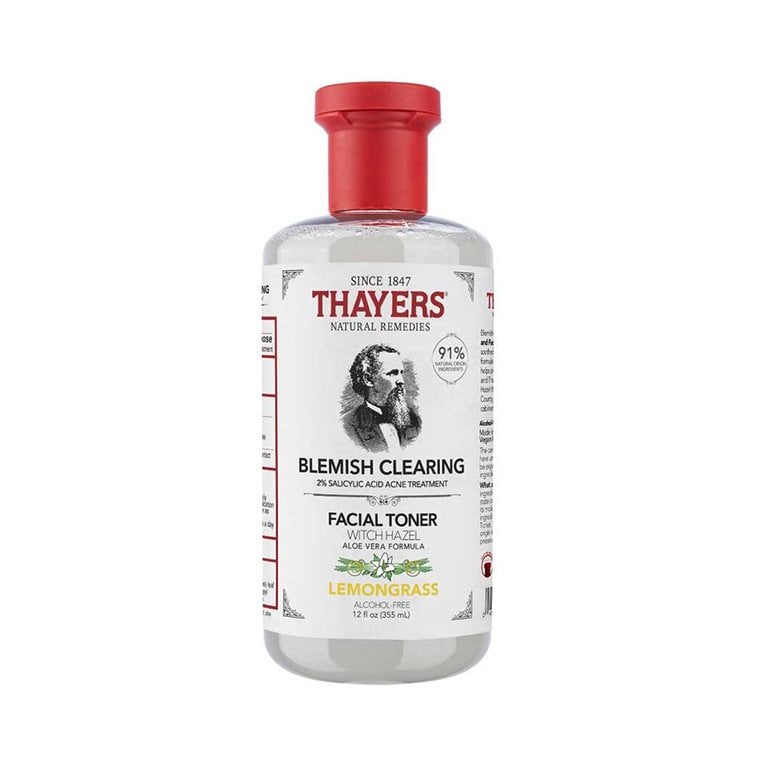 Formulated with sulfur, glycolic acid and niacinamide, the Vichy Normaderm S.O.S. Acne Rescue Spot Corrector is another one of our favorite spot treatments. It dries out existing acne blemishes, making them appear smaller and less severe. Plus, the soothing combination of ingredients helps the skin to heal. Apply a thin layer of the spot corrector to the blemish you want to minimize after cleansing at night and be sure to blend it into your skin.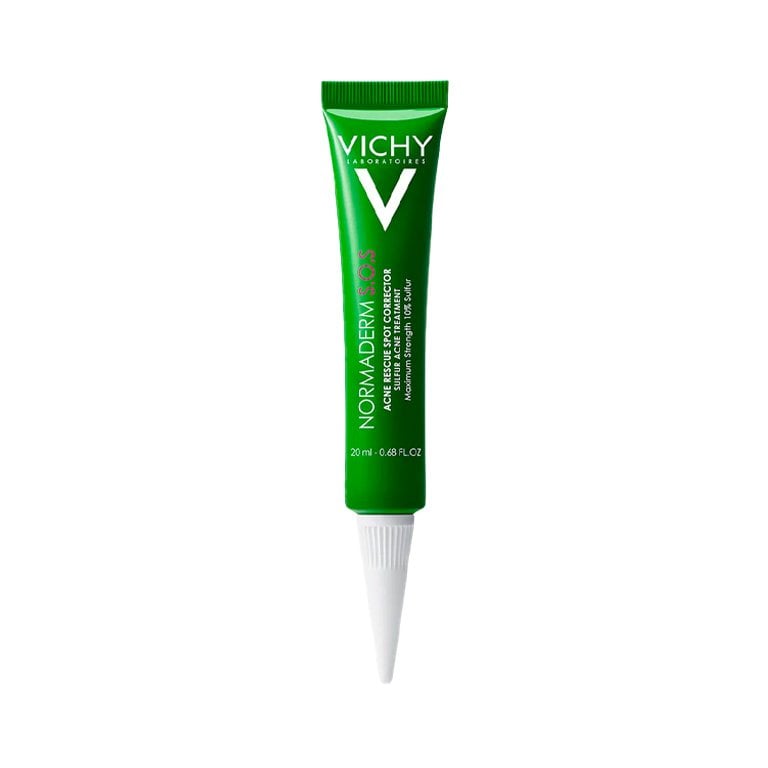 Shrink pimples with the Mario Badescu Drying Cream, a clarifying spot treatment that uses sulfur and zinc oxide to absorb excess oil and unclog your pores. The formula also contains ingredients like aloe vera, biotin, lemon extract, vitamin E and vitamin B to help soothe and moisturize your skin.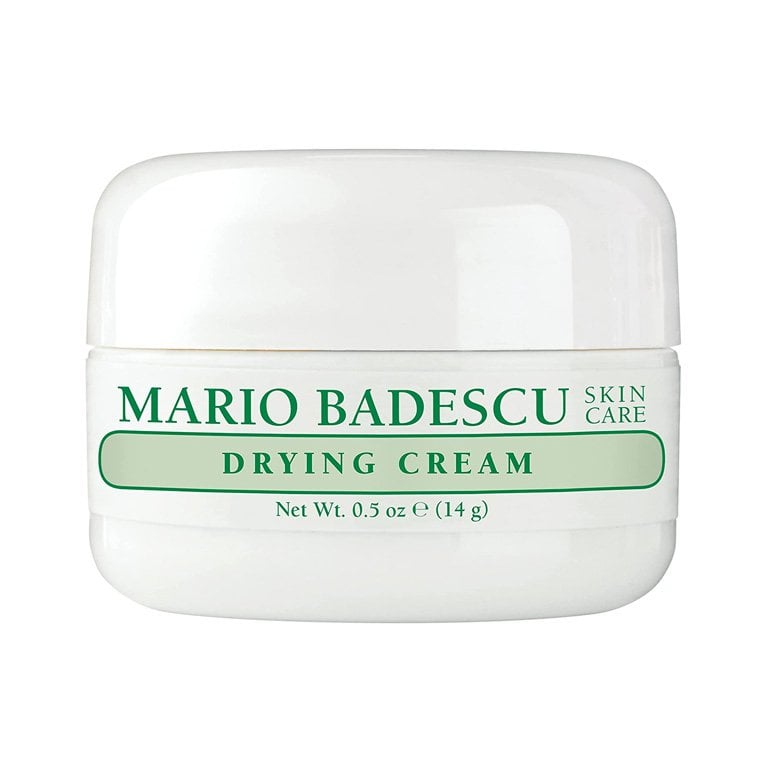 If you have oily or breakout-prone skin, you need to get your hands on the Salicylic Acid Cleanser from The INKEY List. Use this lightly-foaming cleanser in the mornings and evenings to remove makeup, dirt, oil or other skin impurities. It also penetrates deeply into your pores to prevent blackheads and breakouts.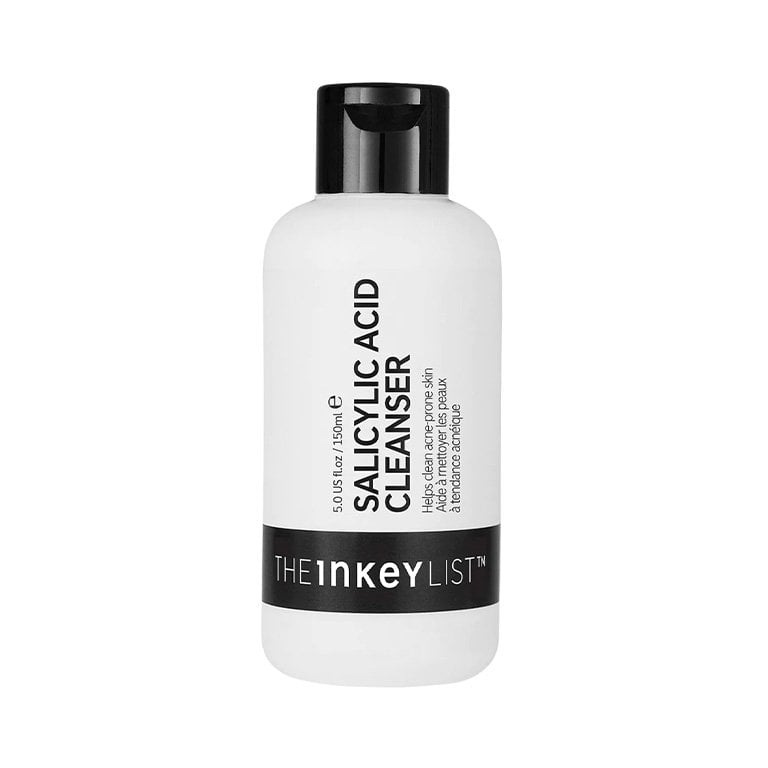 Whether you struggle with blackheads or whiteheads, the Skinfix Acne+ 2% BHA Cleanser is clinically proven to effectively target all forms of acne. With a potent formula containing salicylic acid, azelaic acid, glycolic acid and niacinamide, this cleanser helps remove pore-clogging excess sebum and dead skin cells. It also contains green tea and zinc to calm inflammation.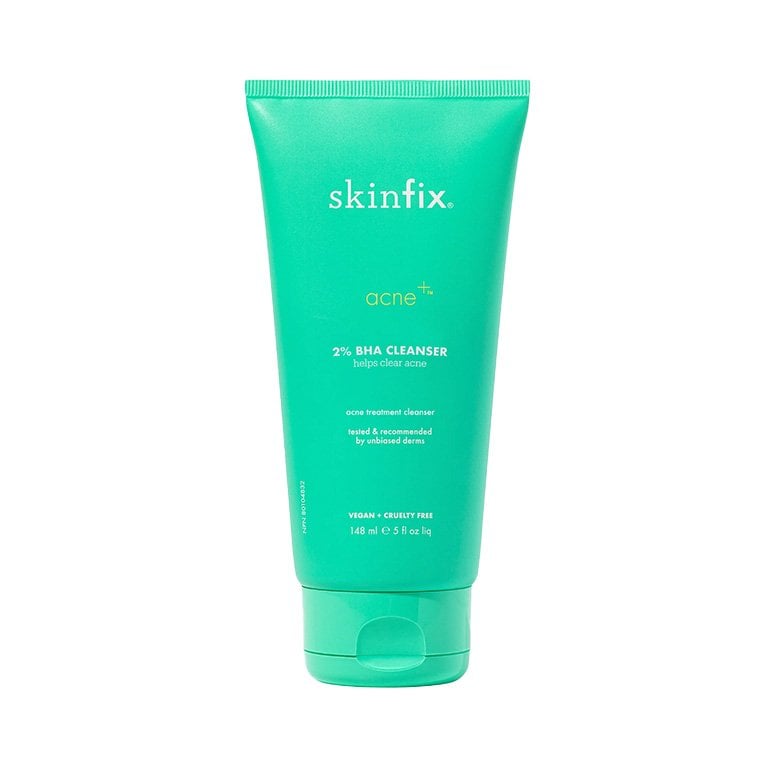 We love the Starface Micro-Cloud Pimple Patches because they allow us to spot treat our stubborn blemishes while still looking adorable. These too-cute patches deliver hyaluronic acid, niacinamide and salicylic acid to your pimples with tiny, self-dissolving microdots that help the ingredients penetrate. They're especially helpful for stopping early stage blemishes in their tracks.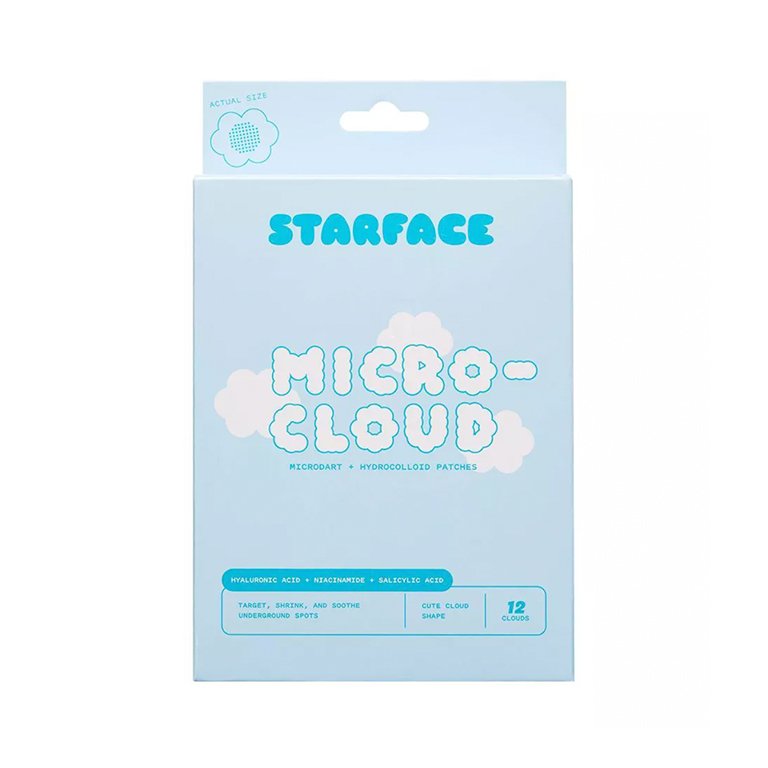 Additional Reporting: Jordan Julian; Design: Juliana Campisi
Read more

Back to top