A Beauty Industry Pro Shares Her Personal Story with Cystic Acne
May 01, 2017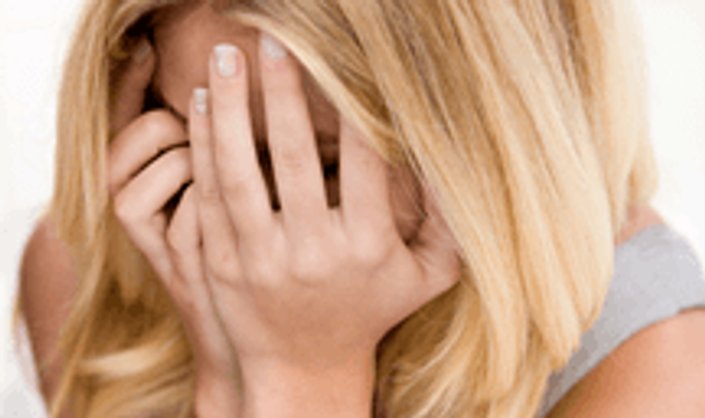 After years of battling cystic acne, one beauty industry pro discovered something that finally sparked her to stop apologizing for her skin: Dermablend. Now, as the brand's General Manager, she shares her story in hopes that others can discover that, when it comes to their skin, they have a choice. Below, we share that story.
Beautiful-Beautiful, Dermablend's New Mantra
Tossing aside the traditional worse-before and better-after concept in favor of a "Beautiful-Beautiful" message, Dermablend's new look—and complementary campaign—is poised to take the beauty world by storm. The idea that you are beautiful both with and without makeup and that wearing it is a choice that you get to make each and every day is empowering and in recent months a conversation that's gotten a lot of attention. With celebrities going makeup free while beauty vloggers are proudly layering it on, many people find themselves feeling like they need to take a side—Dermablend, a part of L'Oreal's portfolio of brands, begs to differ—as does its General Manger, Malena Higuera.
When we sat down with Malena to learn more about this exciting new chapter for Dermablend, we talked a lot about a recent event the brand hosted. There, men and women shared their stories of how the long-wear, high-coverage makeup helped to empower them to feel a newfound confidence in the skin they were in. Malena's was one of those stories.
Cystic Acne, A Personal Story
You hear so much about acne and you think you've had your pimples, but this was different.
In 2007 the beauty industry pro—who at the time worked for L'Oréal Paris—had her first cystic breakout. "I will never forget it," she says. "You hear so much about acne and you think you've had your pimples, but this was different." It was December 31, 2007, and Malena—like so many others that night—was getting ready for New Year's Eve. What she assumed was the start of a new blemish on her cheek turned out to be one of her first of many cystic breakouts. That night was the beginning of Malena's deeply difficult and ongoing experience with cystic acne.
Like so many other women in that situation, Malena reached for her makeup bag in hopes that she could cover up the blemish. "I did my best, but when you don't know how to cover cystic acne, and you don't have the right products, you can make things look so much worse."
That night was the night Malena changed her hairstyle. "I always broke out on my left side, so I would cover that cheek with hair and if I had to take a photo I would bury my face into my friends' shoulders. I look back on that year and in picture after picture my face is buried and my hair covers half my face. It wasn't until I had the hindsight that I resolved myself to the fact that I didn't have many choices."
I felt like, I'm in the beauty industry and I shouldn't have this problem.
While cystic acne is enough to stress anyone out, Malena was both getting married that year and in a top role in the beauty industry where cameras, photo opps, and red carpets were all a part of her regular routine. "I was in one of the best roles of my career and spending a lot of time on red carpets and in front of celebrities and editors feeling very self-conscious," she explains. "[At the time] I felt like, I'm in the beauty industry and I shouldn't have this problem."
After her second pregnancy things took a turn for the worse when Malena began to also experience rosacea on top of cystic acne. "I was co-chairing a conference in Miami and I went to the dermatologist in advance of it, desperate," she shares. "I was a new mom and as a new mom my options were limited. I didn't want to take drugs, I had been there and done that. The dermatologist finally said, I have nothing else to offer you."
A Newfound Confidence
That was the last time I ever apologized for my skin.
There was however, a light at the end of the tunnel. On one day of the conference Malena was going to be going non-stop from 9am until the early hours of the next morning, so she had a makeup artist come in to help her get ready for the day. "A makeup artist was in my apartment at 7:30am and I found myself saying 'I'm so sorry I'm not giving you much to work with' because I felt like with my skin, how could he give me a beautiful look? That was the last time I ever apologized for my skin."
The makeup artist used Dermablend on Malena, a brand she had yet to try, telling her that no matter the condition of someone's skin—from the most beautiful to the most complicated—that when he used Dermablend he knew they would walk out looking amazing and that it would last.
"I didn't believe it was possible so I asked him if he would come back because I knew I would need a re-touch around 1-2pm," Malena said. The makeup artist assured her it wouldn't be necessary. That was the night that Malena took a selfie at 1am, and her face was certainly not buried in anyone's shoulder and her hair was not hiding her gorgeous face. "I knew this was an important moment that I had to capture. You can look through my phone, I don't have selfies, I was never comfortable doing this. But I was so proud that at 1am I felt beautiful in my skin."
Malena's own Beautiful-Beautiful headshot
Flash forward to Malena joining the Dermablend team. "My first day I told them, I'm a believer because I've seen it happen." What really resonated for Malena about the brand is that you don't have to be a pro makeup artist to use it—a common misconception for many about the brand. "I do this myself," she says. "I have two kids I have to get ready each morning and I thought that this would require a makeup artist or an hour of my time, but it's the same exact foundation gesture, the result is just so much better for me."
"This was the spark that awakened a mission and a passion for me. This brand is so much bigger than anything I've ever been a part of before. It's given me a sense of purpose to make a powerful difference. I've never been part of something with such a deeply rooted purpose."
Acne seems so simple but it's so deeply rooted in emotional feelings.
During her time with the brand she continues to share her story with others so that they can truly see how Dermablend offers people with skin concerns an actual choice each day. "What you come to understand as you share your story is that there are so many of us and we connect so deeply," she says. "I meet so many people that say 'I buried my face too.' Acne seems so simple but it's so deeply rooted in emotional feelings."
A Powerful Choice
If there's one thing Malena's personal story has taught her it's that skin care has its limits. At a certain point, with certain conditions, there comes a point where you have to look for other options and Dermablend provides that powerful choice to men and women experiencing a variety of skin concerns on a diverse set of skin tones. "I'm on a mission to give us better choices…because there are choices," she says.
One of those choices is the decision to wear—or not wear–makeup each day. Calling the current "No Makeup" trend unfair—favoring those with already flawless-looking skin—Malena says that Dermablend allows women who have skin like hers to choose whether or not they want to participate. "Personally, I can't and don't want to participate in it," she explains. "But, I get to make that choice and because of that I feel more beautiful and more confident."
This choice is what sparked the Beautiful-Beautiful message for the brand's new look. They are replacing the words before and after, because it's not about worse and then better, it's simply about showing people that they have the power to make a choice. "I don't want the conversation to be about covering or not covering, "Malena says. "Just make powerful choices that feel really good for you."
Further proof that Dermablend has changed how women like Malena view their options? One final story: "I was home on a Saturday with my son and no makeup on," she says. "I asked him for a kiss but he was scared the redness would rub off on his face. The old me would have collapsed in place but because of the power I feel with Dermablend—and I say this as a human and not as a General Manager—I showed him how I put on my makeup and I got my kiss." 
Read more

Back to top