Acne Face Mapping 101: How to Decode Your Breakouts
December 29, 2022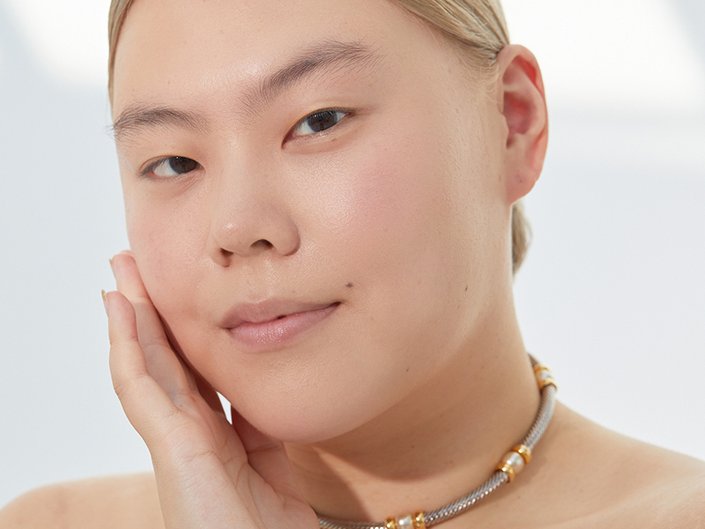 Whether it be one lone pimple or a family of zits, it's safe to say that at one point or another, we have all experienced acne. While dirt and debris can play a key role in clogged pores and blemished skin, they aren't necessarily the only culprit. Our complexions are like a mirror that reflects what's going on inside of our bodies — from diet to hormonal fluctuations to allergies — so, with a better understanding of why we are experiencing breakouts on certain areas of our face, we can start to understand why breakouts are happening in the first place. This is called face mapping. To learn more, we turned to board-certified dermatologist and Skincare.com expert Dr. Dendy Engelman.
What Is Acne Face Mapping?
Acne face mapping splits the face into sections (i.e. the cheeks, jawline and T-zone) that correspond to different health conditions that could trigger acne. For example, acne along the jawline is typically associated with a hormonal imbalance. Acne facial mapping is rooted in Chinese and Ayurvedic medicine.
Benefits of Acne Face Mapping
Acne face mapping can take some of the guesswork out of a sudden increase in breakouts, especially if they're clustered in one area of your face. It also allows you to take a more holistic approach to clearing your skin by encouraging you to take a closer look at your diet, hormones and lifestyle habits.
Acne Causes
Cause #1: Clogged Pores
When dead skin cells, oil and/or dirt get trapped inside your pores, they become clogged. This is a huge culprit for multiple types of acne. "Clogged pores can appear as closed comedones, which are tiny, bumpy pimples under the surface of your skin that are caused by an obstruction in the pore opening," Dr. Lauren Penzi, a board-certified dermatologist based on Long Island, New York, previously told Skincare.com. "They can also appear as open comedones, also known as blackheads, that occur due to oxidation of melanin in the dead skin cells."
Cause #2: Hormones
Hormonal breakouts typically correspond to your menstrual cycle and will typically strike right before your period. According to board-certified dermatologist Dr. Lian Mack, hormonal acne often presents itself as large, painful cysts "in the lower third of the face, including the jawline and the chin."
Cause #3: Diet
Diet also can play a role in your skin's appearance. According to the American Academy of Dermatology (AAD) foods that cause your blood sugar to spike — such as fries, white bread and potato chips — can contribute to acne. A low-glycemic diet full of fresh fruits, vegetables, beans, fish and oats may be able to help. For some, cow's milk can also lead to an increase in breakouts.
Cause #4: Unclean Surfaces
Dirty pillowcases, sheets, phone screens and makeup brushes can all lead to a buildup of grime on your skin, which in turn can trigger breakouts. Keep these surfaces clean by regularly washing them and wiping them down. The AAD suggests washing your makeup brushes every 7 to 10 days, which is a good rule of thumb for all of the surfaces that your face regularly comes in contact with. Additionally, you should always wash your hands thoroughly before you touch your face.
Cause #5: Stress
Stress may not cause acne, but it can make it worse, according to the Cleveland Clinic. Stress causes a hormone called cortisol to spike, which can lead to a flare of inflammation and acne. "Generally, stress worsens whatever condition you already have," Dr. Rebecca Kazin, a Washington DC-based board-certified dermatologist, previously told Skincare.com.
Breakout Types
Type #1: Blackheads
Blackheads, aka open comedones, look like tiny black dots on the skin. Blackheads get their dark color when dirt, oil and bacteria gather inside the pores and oxidize after they are exposed to air.
Type #2: Whiteheads
Whiteheads, also known as closed comedones, are small red or flesh-colored bumps with a white dot in the center. Like blackheads, whiteheads are also a result of clogged pores.
Type #3: Papules
According to the AAD, papules are small red bumps that feel hard and rough — if you have a lot of them, they may give your skin a sandpaper-y feel. Papules are a result of excess dirt, oil and bacteria that have been pushed into the skin.
Type #4: Pustules
Pustules are pus-filled bumps that look similar to papules and whiteheads, except they contain a yellowy-white fluid and are typically more inflamed than whiteheads. Pustules may be tempting to pop, but doing so can increase your risk of scarring.
Type #5: Cysts
A cyst is a breakout that lies deep beneath the skin, and can often feel painful and look inflamed. Unlike surface-level acne like whiteheads and blackheads, cystic acne can often result in permanent scarring and hyperpigmentation.
If you're still unsure what type of acne you have, try taking this quiz.
Acne Areas and Locations
Area #1: Breakouts on Your Cheeks
If you are experiencing breakouts on your cheeks, Dr. Engelman says that it could be due to allergies, pollution and cell buildup. She suggests using deep cleansing masks to help control excess oil and rid the skin's surface of dead skin cells and other impurities that may cause breakouts. You'll also want to keep the items that touch your cheeks (like your makeup brushes, pillowcases and cleansing brushes) as clean as possible. Dirty brushes are a breeding ground for blemish-causing bacteria, so cleaning them is truly non-negotiable.
Area #2: Breakouts on Your Jaw
"A hormonal imbalance can be what is causing the acne on your jawline," says Dr. Engelman.. "If you are experiencing this, try steaming your face and using a purifying mask formulated for blemished skin." You may also want to try munching on foods like leafy greens, almonds and salmon. For more insight on how you can eat your way to better skin, read up on all of the best superfoods to add to your diet, here.
Area #3: Breakouts on Your T-Zone
The T-zone (the nose and forehead area) is one of the more common areas to experience a breakout. From excess oil to stress to not cleansing your skin properly, the reasons for these breakouts can vary case-by-case. One reason why you might be breaking out in your T-zone is your diet. "If you are experiencing breakouts in your T-zone, you may want to revise your diet to include more fruits and vegetables," suggests Dr. Engelman. "You'll also want to keep yourself hydrated by drinking more water."
Area #4: Breakouts Around Your Mouth
Breaking out around your mouth can be linked to the same culprit as your T-zone: your diet. Only this may be a more topical matter. Residue from foods that are high in acid can leave the skin around the mouth, especially the corners, feeling irritated and may cause redness or swelling. If this is something you experience often, you may want to start carrying facial wipes in your purse and give the skin around your mouth a good cleanse after you chow down.
Area #5: Breakouts on Your Hairline
Breakouts around your hairline can often be linked to your hair products and these breakouts can occur in a number of different ways. If you're the kind of person who messes with their hair often, chances are you are coming in contact with the skin on your hairline and essentially exposing that skin to a product that should remain on your strands. You can prevent these breakouts by washing your hands after applying hair products or playing with your hair, and paying close attention to your hairline when you cleanse your skin at the end of the day.
The Best Acne and Breakout Products
Acne might not be the only skin concern you're dealing with. Are you looking to target signs of skin aging, dryness, a dulled complexion? The good news is you can address acne plus your additional concerns all at once. Below, we're sharing our favorite acne-fighting products that do more than just combat blemishes.
Minimize existing breakouts and help fade the look of post-acne marks with this serum. The lightweight, non-drying formula combines salicylic and lactic acids to gently exfoliate and tackle active breakouts. Plus, it's non-comedogenic and suitable for sensitive skin.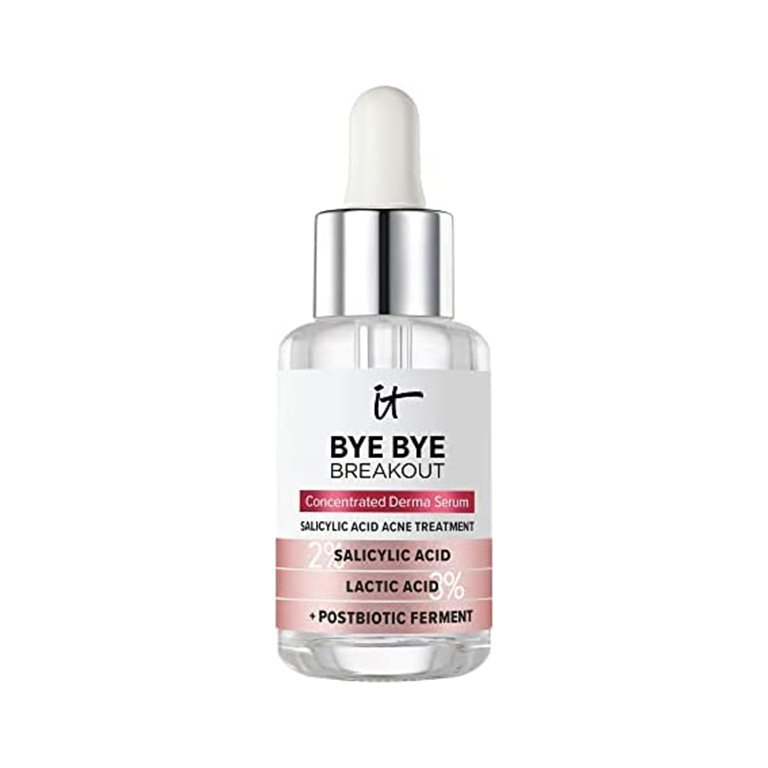 When you're dealing with acne, coupled with visible signs of skin aging, reach for a salicylic acne treatment that's specifically formulated for aging skin. We recommend the SkinCeuticals Blemish + Age Defense. The oil-free serum decongests clogged pores and helps smooth the look of fine lines and wrinkles.
Made with ceramides and benzoyl peroxide, this cleanser dissolves oil and dirt while maintaining the skin's natural moisture barrier. Best for oily and acne-prone skin, it helps ease existing breakouts while fighting the formation of new ones.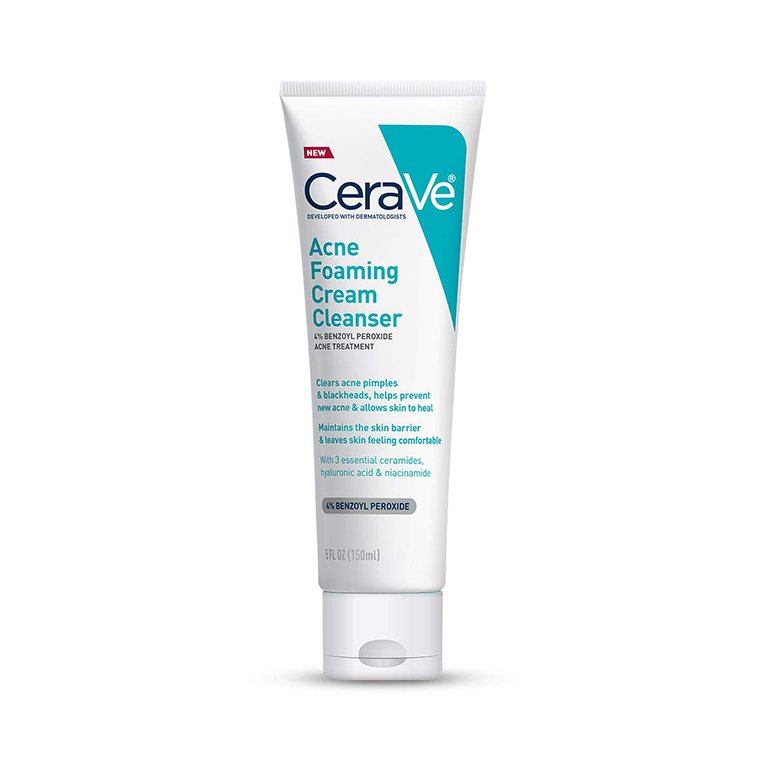 If you're currently struggling with acne and large pores, reach for this refining serum. The salicylic acid-infused formula helps tighten the look of large pores and visibly smooths the skin's texture for a more even tone.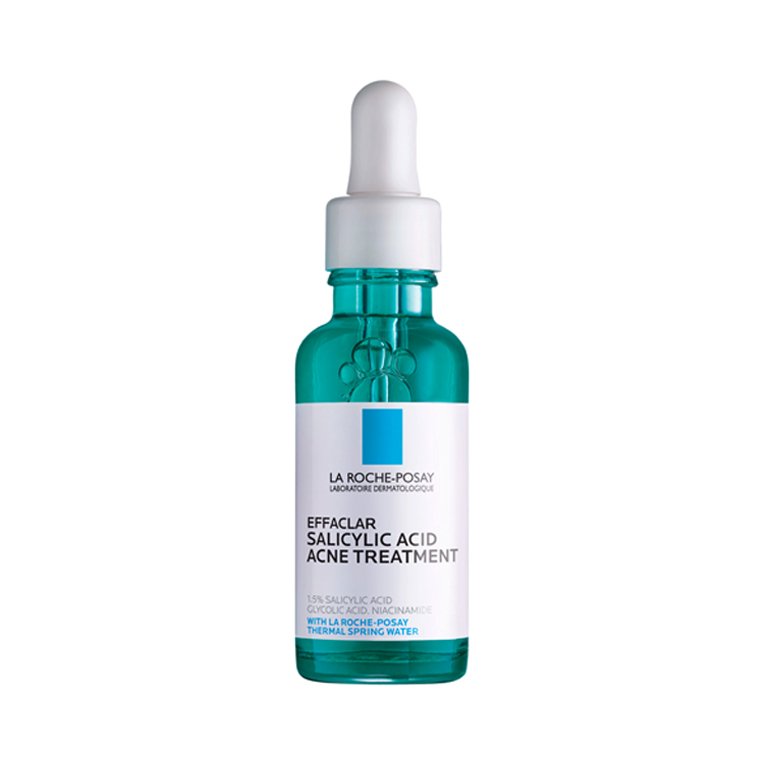 Shrink the look of blackheads and large pores instantly with this mask. Made with two types of clay (kaolin and bentonite), it detoxifies skin and draws out dirt for a smooth, shine-free appearance.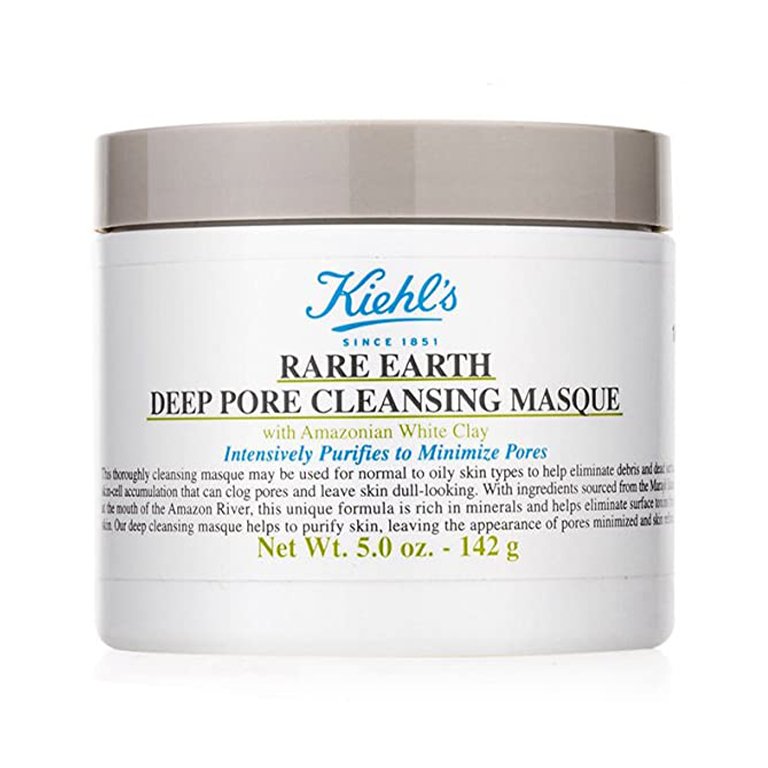 Read more

Back to top