Derm DMs: How Can I Stop Picking at My Face?
July 29, 2020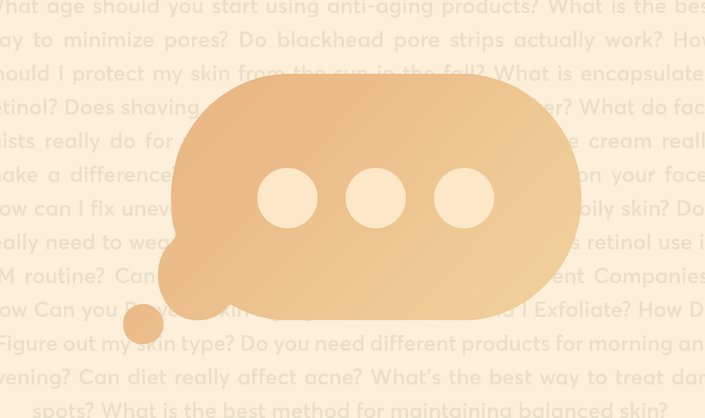 If you pick at your face and have acne-prone skin, this is your message to stop what you're doing ASAP! Picking can lead to scarring, dark marks and can even delay healing. Ahead, we spoke with Michele Farber, M.D., of Schweiger Dermatology Group in NYC about why you need to stop picking at your skin now and how to avoid it in the future. 
Why Should You Stop Picking at Your Face?
According to Dr. Farber, picking at your face can lead to dark marks and scarring, and if you have pimples, picking at them can cause infection and delay healing. "Basically, all things we don't want and that prevent clear skin!" she says.
What's the Best Way to Stop?
"When I see a patient who is picking at their face, I first make sure we align on a good skin-care routine that will help prevent breakouts or rashes, which is the first step in reducing the initial impetus for picking," says Dr. Farber. Next, she encourages patients to try to break picking habits that they have fallen into. "Keep nails short so it's not as easy to pick, and channel your energy elsewhere — keep a stress ball around," she notes. She also suggests getting rid of your magnifying bathroom mirror because this is likely a culprit behind constant face-picking, too. 
Products That Can Help You Resist the Urge to Pick
Luckily, there are also some products out there that can help you resist the urge to pick. "Pimple patches can be helpful because they create a physical barrier to help prevent squeezing acne bumps," Dr. Farber says. We recommend the Starface Hydro-Stars with hydrocolloid dressing that helps absorb fluid and heal the area and the Peace Out Acne Healing Dots that have a combination of salicylic acid, vitamin A and aloe vera in them.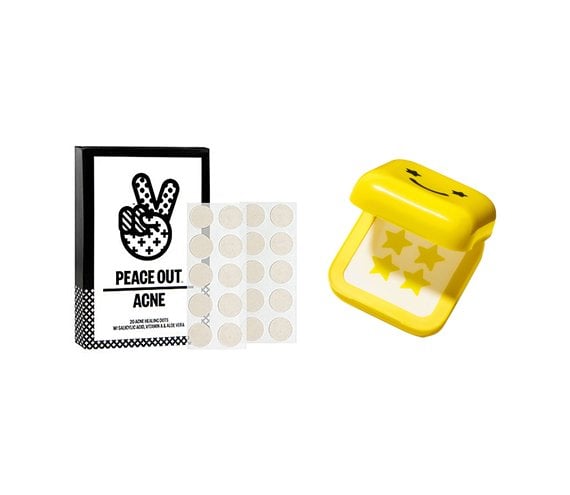 Dr. Farber also recommends keeping the rest of your skin care routine simple. Pick a gentle, hydrating cleanser like the CeraVe Foaming Facial Cleanser and an oil-free moisturizer like the Kiehl's Ultra Facial Oil-Free Gel Cream. "Exfoliate a few times weekly with a glycolic or salicylic acid wash or pad if you're oily," she says. "Try an over-the-counter retinol to improve the appearance of  dark marks and always remember to use SPF."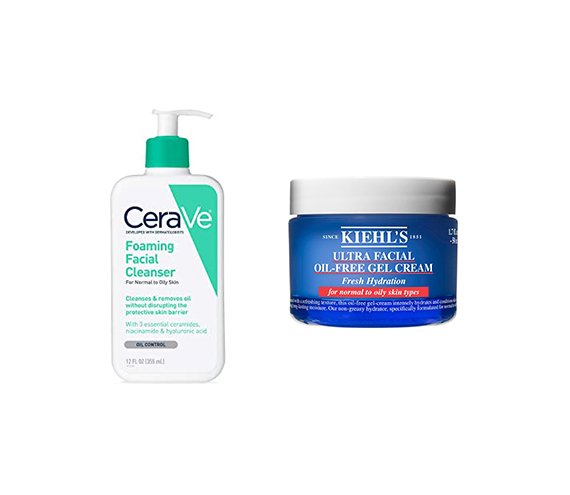 Once you've taken all these steps, pay attention to whether your skin's appearance has improved, and if you're still having breakouts, see your dermatologist. Beyond that, "stress and anxiety can also contribute to picking, so speaking to a psychologist can be very helpful for changing these habits," adds Dr. Farber.
Read More:
Why These Smelly Skin-Care Products Deserve a Spot in Your Stash
What Is a Micro-Needling Patch?
This Is the All-in-One Water-Gel Sunscreen Formula You Need to Try
Read more

Back to top