How to Get Rid of Closed Comedones (A.K.A. Whiteheads)
November 04, 2022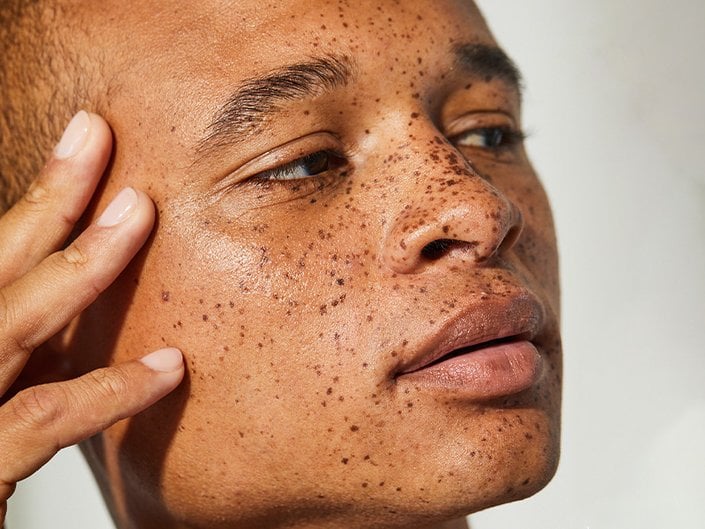 If you have oily skin, chances are you're familiar with or have even experienced closed comedones, which are more commonly known as whiteheads. Whiteheads are a type of acne that appears on the skin as white bumps. This type of acne requires a different plan of attack than inflammatory blemishes or cysts. Instead of popping them or picking at them (which we never recommend no matter what type of acne you have), try these dermatologist-approved tips and products to help treat and prevent closed comedones.
What Are Closed Comedones?
"Closed comedones are a form of acne that result when a pore becomes completely blocked with dead skin cells and excess oil," says Dr. Marie Hayag, a board-certified dermatologist in NYC and Skincare.com consultant. They're also known as whiteheads and can occur anywhere on the skin, most commonly on the face, chest, back and shoulders.
"Closed comedones are very different from all other types of acne because the pore opening is completely closed, leaving the material trapped inside to form a bump beneath the surface of the skin," she says.
What Causes Closed Comedones?
Skin cell production and excess oil production are two of the biggest culprits behind closed comedones. "In these cases, the pore opening becomes obstructed so the material inside cannot be extracted without lancing or 'breaking' the skin."
Open Comedones vs. Closed Comedones
"Open comedones are typically known as blackheads," says Dr. Hayag. "These form when a clog or plug develops in the opening of hair follicles on the skin." Typically, dead skin cells and oils collect in this opening creating a "plug." When the skin over the bump opens, exposure to the air oxidizes the contents, which causes it to turn a dark color, she explains.
Closed comedones are commonly known as whiteheads. "The follicle is completely blocked and the oil plug is not exposed to air. Therefore, it does not take on a dark color," she says. Whiteheads are typically flesh-colored or as the name suggests, white.
How to Prevent Closed Comedones
Dr. Jeanne Eyde, a board-certified dermatologist in Michigan and Skincare.com consultant, is a fan of using salicylic acid to prevent clogged pores and closed comedones from forming. We like the La Roche-Posay Effaclar Salicylic Acid Acne Treatment Serum, a lightweight acne treatment formulated with soothing niacinamide, and the Thayers Blemish Clearing Pads, which contain maximum strength 2% salicylic acid. Both help remove pore-clogging debris and smooth skin texture
How to Get Rid of Closed Comedones
Add Acne-Fighting Products to Your Regimen
In most cases, whiteheads are easy to manage with topical formulas that you can purchase over the counter. When picking products, Dr. Hayag suggests looking for those with acne-fighting ingredients like benzoyl peroxide, salicylic acid, retinol or glycolic acid as they are all used to help fight and prevent different types of acne blemishes.
Take a Trip to Your Dermatologist
If attempting to address closed comedones on your own is unsuccessful, try taking a trip to your dermatologist to get a prescription-strength topical treatment. Dermatologists will typically recommend a retinoid, like adapalene, for addressing both closed and open comedones. Prescription-grade retinoids can increase the turnover of skin cells and reduce the tendency of cells and debris to clump together and clog pores, says Dr. Hadley King, a board-certified dermatologist based in NYC and Skincare.com consultant.
Get an Extraction
If you're not seeing any improvement after six to eight weeks of using topical products, try getting a comedo extraction for those stubborn whiteheads. Just make sure to go to a licensed skincare professional or a dermatologist for the treatment to ensure you're getting the best results and avoiding skin damage.
Our Favorite Blemish- and Acne-Fighting Products
The Revitalift 5% Glycolic Acid Peeling Exfoliating Toner is a daily exfoliator that leaves your skin looking smoother and brighter after use. Unlike a lot of other toners, it's super gentle on even the most sensitive skin because it's infused with soothing, moisturizing aloe vera. The glycolic acid helps remove any debris that may be clogging your pores. You'll notice results immediately and overtime. Right away, your skin should feel smoother and cleaner, and overtime, the appearance of dark spots is faded.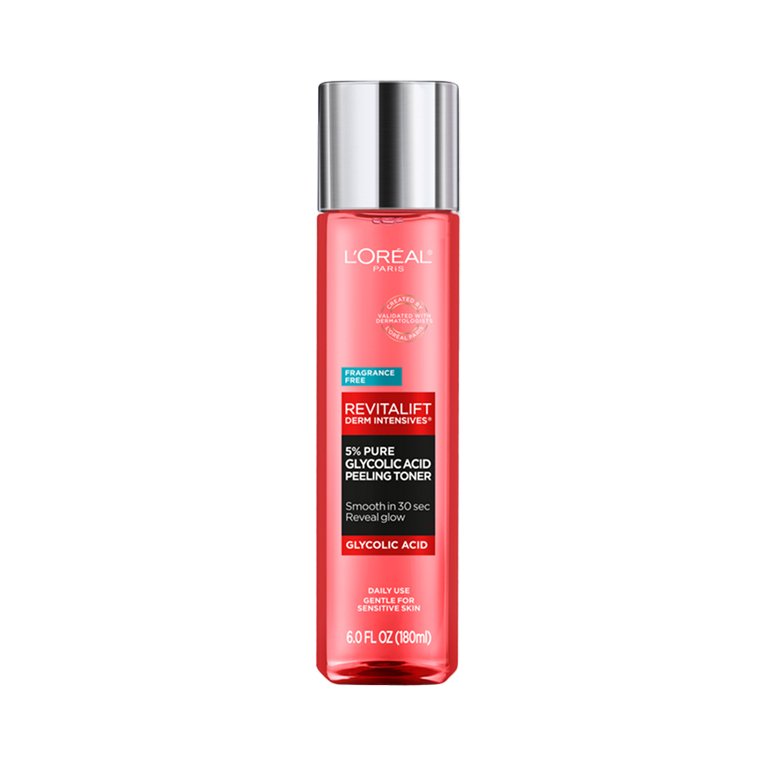 Salicylic acid is one of the main acne-fighting ingredients to look out for. In this serum, it works together with vitamin C and vitamin E to also correct signs of early aging including tone, pores and lines. Not only does this product promote smoother, youthful-looking skin, but it will also visibly reduce the appearance of your pores overtime. Both in the morning and the evening, apply this serum as the second step in your skincare routine after thoroughly cleansing your skin. Follow it up with a moisturizer and don't forget the SPF if you're using it in the morning!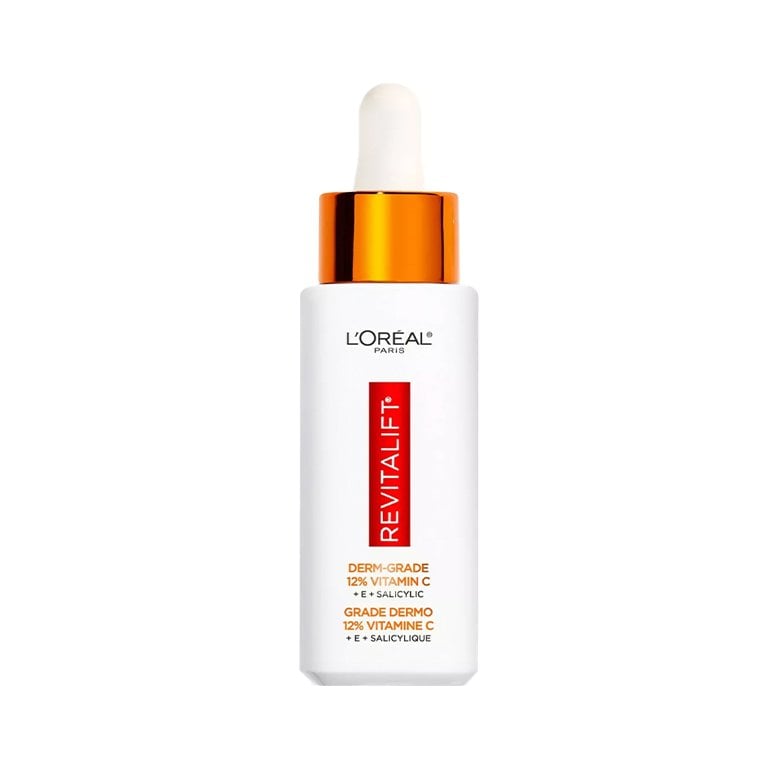 This Acne Control Gel helps clear up existing acne and also helps prevent future breakouts from forming, thanks to the 2% salicylic acid formula. In spite of the high concentration of salicylic acid, which makes it an effective acne-fighting topical, it is packed with ingredients that are soothing and gentle on the skin. Hydrating niacinamide and ceramides help strengthen your skin's moisture barrier, while alpha- and beta-hydroxy acids minimize the appearance of pores.
Incorporate the Blue Herbal Acne Cleanser Treatment as the first step in your anti-acne skincare regimen. This foaming cleanser is specifically formulated for acne-prone skin to help reduce both whiteheads and blackheads. To use it, wet your face and work the foaming cleanser into a lather before massaging it into your skin, taking care to avoid your eyes. Thoroughly rinse and repeat the process twice a day. If you notice your skin starting to peel or dry out, cut down on how often you cleanse with this treatment.

This serum is a great choice for treating aging skin that's also prone to breakouts. It's oil free, so those with oily skin types don't need to think twice about adding this product to their skincare routines. The combination of dioic acid, salicylic acid, AHAs and BHAs (alpha- and beta-hydroxy acids) reduce the formation of acne and clogged pores for smoother skin. The Blemish + Age Defense serum also targets signs of aging like fine lines and wrinkles.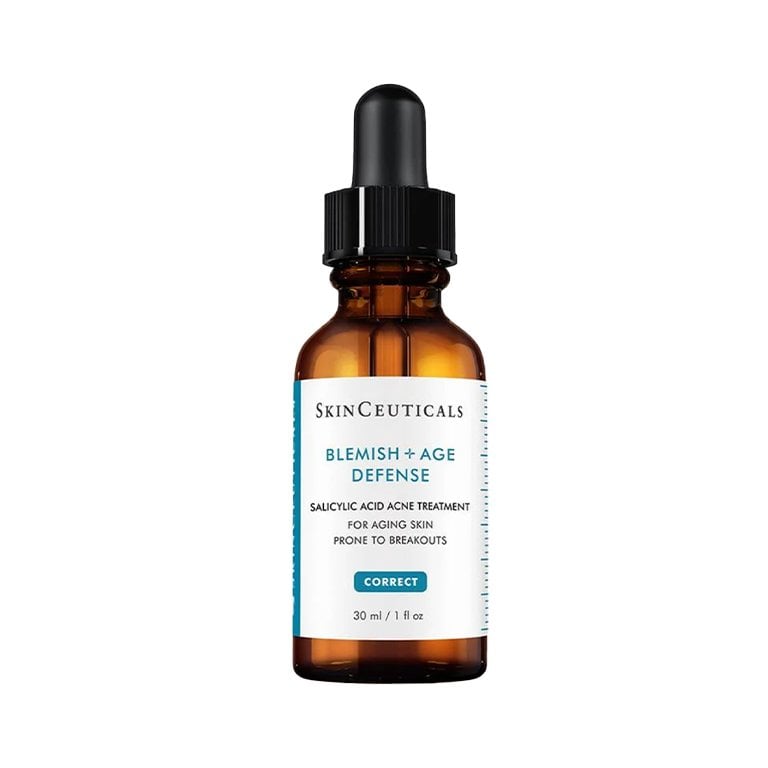 This Blemish Clearing 2% Salicylic Acid Treatment Toner lives up to its name, clearing up blackheads, whiteheads, and other acne blemishes using a maximum strength 2% concentration of salicylic acid. We love that it's formulated with natural ingredients like tea tree oil and Thayers' proprietary blend of aloe vera and witch hazel.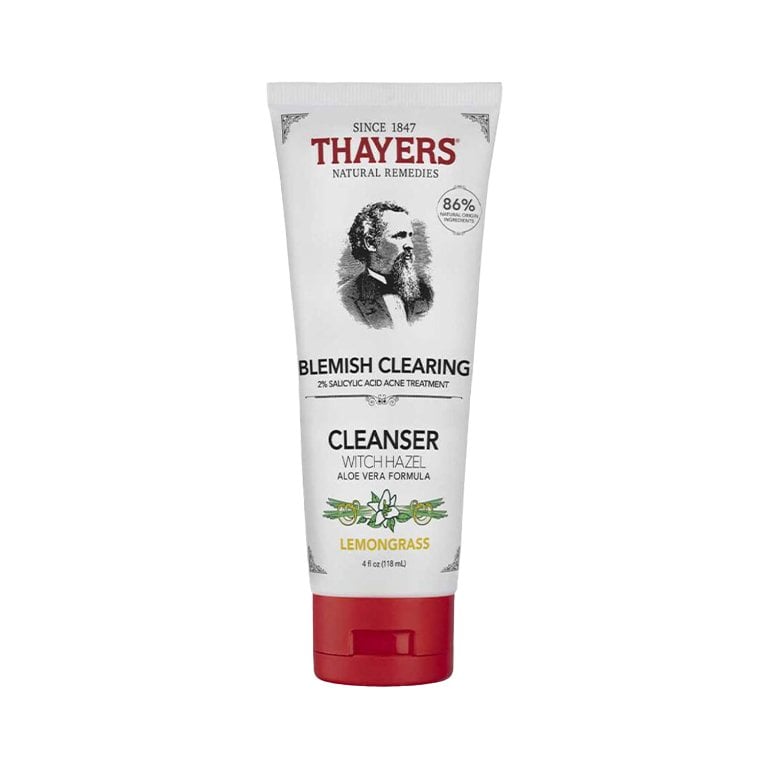 Get clearer pores with the Mandelic Acid + Superfood Unity Exfoliant. The mandelic acid smooths your skin's texture and reduces the appearance of hyperpigmentation while 2% salicylic acid dissolves buildup and excess oils within your pores. This liquid exfoliant is unique because you don't rinse it off. Swipe it onto your skin with a saturated cotton round and follow it up with moisturizer.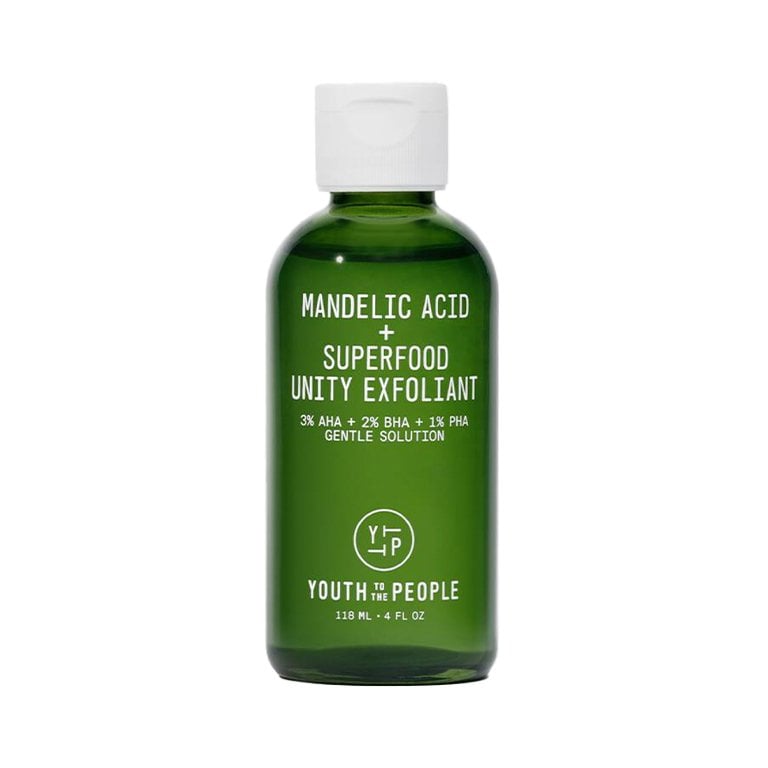 The Bye Bye Breakout Salicylic Acid Acne Serum is one of our faves because not only does it clear up active acne flare-ups, but it also fades old acne marks at the same time. That means it can be used at any stage in the acne life cycle, so you don't need to stock up on a hundred different products in pursuit of clearer skin.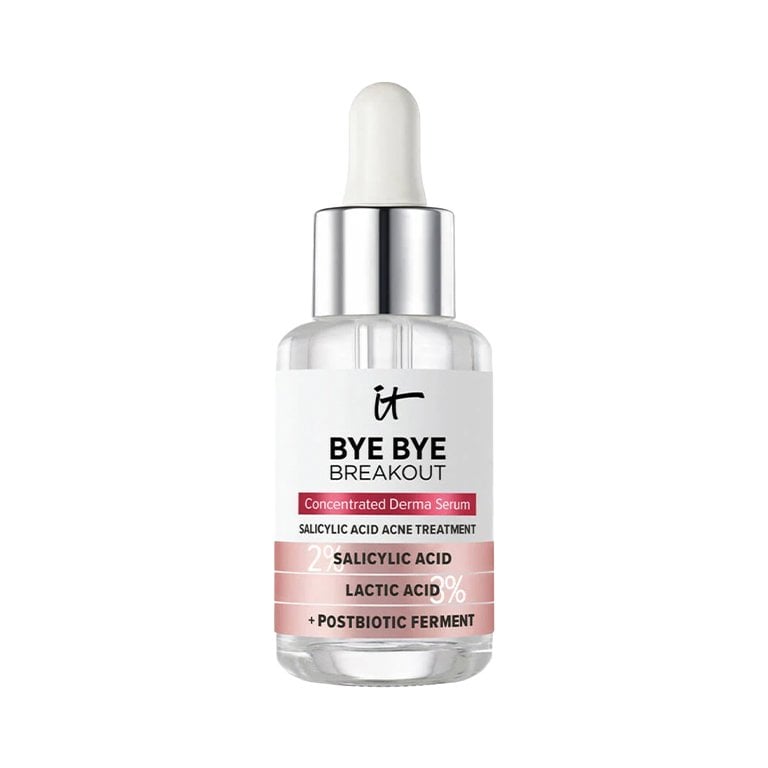 In addition to whiteheads and blackheads, the Effaclar Salicylic Acid Acne Treatment Serum works to address other signs of acne such as red, raised pimples and enlarged pores. Niacinamide and the brand's signature Thermal Water combat any potential irritation from the acids.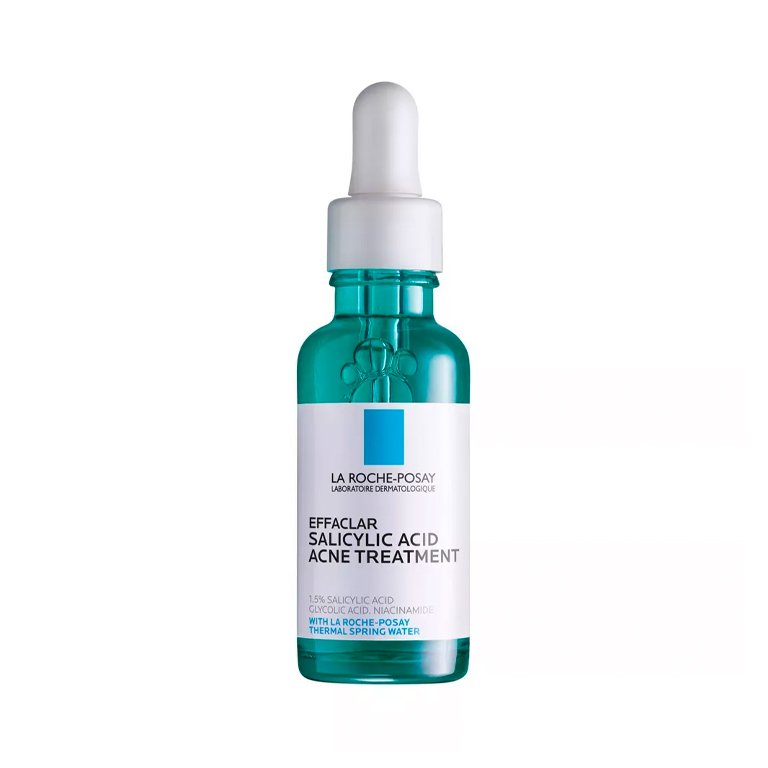 The Acne Control Cleanser from CeraVe is a good option for both teens and adults who struggle with acne. This gentle cream-to-foam wash exfoliates dead skin cells that may clog pores and cause breakouts. You may even want to consider pairing this salicylic acid cleanser with other anti-acne treatments, but be sure to check with your dermatologist first.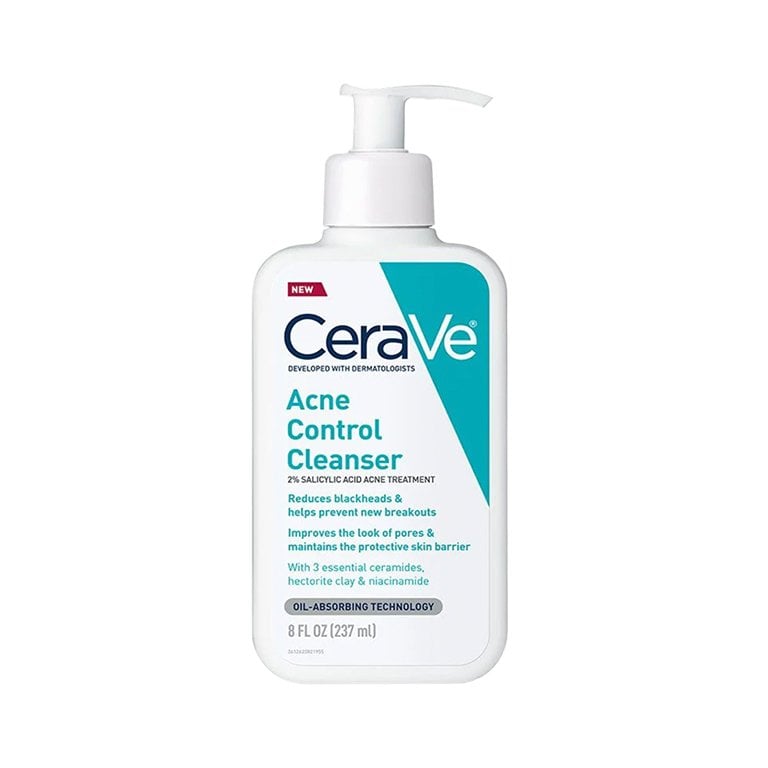 With its quick-dry formula that absorbs into your skin fast, the U.F.O. Ultra-Clarifying Acne Treatment Face Oil is suitable to use at morning and night without leaving behind any oily residue. It contains salicylic acid to target breakouts, as well as milk thistle and cucumber seed oil to counterbalance the drying effects of salicylic acid.
The combination of AHAs and BHAs in this daily cleanser give your skin an unparalleled deep clean, ridding it of dirt, oil and makeup. It even works on stubborn areas such as the skin around your eyes. For best results, use it in the morning and evening followed by an exfoliant.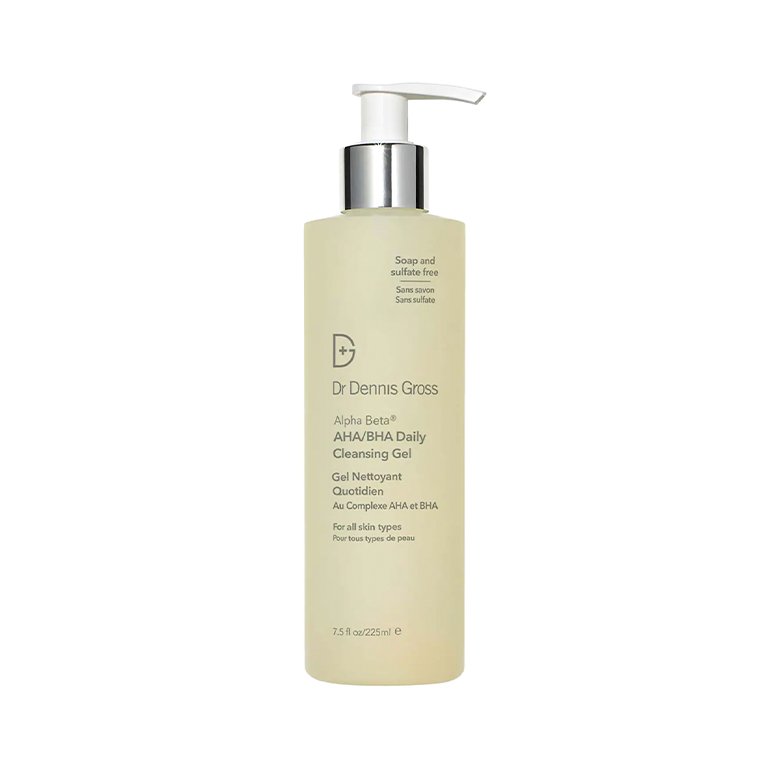 Photo: Chaunte Vaughn

Read more

Back to top