How to Get Rid of Whiteheads, According to Dermatologists
January 09, 2023
No matter your skin type, chances are you're familiar with whiteheads (a.k.a. closed comedones). This type of acne appears as tiny white or flesh-colored bumps on your face, and though you may be tempted to prod and pop them, it's best not to. Like most acne concerns, whiteheads can be tricky to treat without the help of a professional. That's why we tapped experts to give us some of their best tips and advice for getting rid of whiteheads once and for all.
What Are Whiteheads?
While they are a type of acne, whiteheads are more similar to blackheads than they are to pimples. According to the American Academy of Dermatology (AAD), both blackheads and whiteheads appear when pores become clogged with excess oil, bacteria and dead skin cells. When the pore stays open, it's a blackhead. When it closes up, you see a tiny bump that looks white or flesh-colored, which is a whitehead.
Oftentimes, whitehead bumps get mistaken for milia and vice-versa. But milia isn't a type of acne at all. It's actually a buildup of keratin underneath the skin that has the appearance of tiny, white bumps. If you're unsure about the blemishes on your face, be sure to visit a dermatologist because finding out exactly what you have is the first step to creating a treatment plan.
What Do Whiteheads Look Like?
Whiteheads are small white or flesh-colored bumps. They may have some redness surrounding them, with a (white) head in the center. While they might look like they'd be easy to pop, again, we encourage you not to. Popping pimples almost always leads to further inflammation and potential scarring.
What Causes Whiteheads?
Whiteheads are caused by a buildup of excess oil, dead skin cells and bacteria in the pores. They can occur anywhere on the skin, but they appear most frequently on the face, chest, back and shoulders.
7 Ways to Get Rid of Whiteheads
Once you've determined that whiteheads are, in fact, what you're dealing with, it's time to formulate a plan of attack. Follow these tips to help reduce the appearance of whiteheads and keep them from reoccurring.
Resist Popping
When you notice a new spot on your skin, you may be tempted to start pinching and poking at it. But, as you probably already know, that's not a great idea. According to the AAD, picking at a whitehead is a job only a licensed dermatologist should take on. When you pop acne blemishes at home, unwanted side effects such as permanent acne scars, more noticeable acne, more painful acne and even infections are more likely. Leave it be or visit your dermatologist for assistance.
Use Products Formulated With These Skincare Actives
To help address whiteheads, develop an acne-fighting skincare routine. This includes choosing products formulated with powerful ingredients that can help kill acne-causing bacteria. Enter: benzoyl peroxide.
Using an over-the-counter product formulated with benzoyl peroxide can help control acne and reduce flares, according to the AAD.
Using a chemical exfoliant like salicylic acid is another option for keeping whiteheads at bay. "Salicylic acid is a great keratolytic, which means it helps remove excess dead skin cells from the skin's surface and gently exfoliates clogged pores," says Dr. Dhaval Bhanusali, a New York City-based board-certified dermatologist and Skincare.com expert.
The only drawback? Salicylic acid and benzoyl peroxide can provoke skin dryness, so it's better to use them in moderation. "I usually have my patients with mild to moderate acne use [them] two to three times a week," he notes.
If your skin is dry or sensitive, you may want to choose one of the ingredients to prevent your skin from becoming overly dry.
Incorporate a Retinol
Retinol is a powerhouse ingredient that can help address a wide range of skin concerns, including but not limited to acne and whiteheads. According to the AAD, retinol is one of the preferred methods amongst dermatologists for preventing new acne from forming. The good news is that you can find over-the-counter products formulated with retinol, including creams, gels and serums.
Derm note: Avoid incorporating a retinol into your routine if you're already using a product formulated with benzoyl peroxide or salicylic acid. "Retinol and benzoyl peroxide can help ward off acne and prevent the formation of new blemishes, but when used simultaneously, they can counteract each other's benefits," says Dr. Dendy Engelman, a New York City-based, board-certified dermatologist and Skincare.com consultant. "Both are drying, exfoliating, peeling agents, and when they're mixed together, they can cause skin irritation."
That said, there is a new acne treatment called Twyneo that manages to make the two skincare ingredients work synergistically, but it's prescription-only, so you'll have to see your dermatologist in order to determine if it's right for you.
Moisturize Often
While you target your whiteheads, be sure to follow up with a hydrating moisturizer for your skin type to ensure your skin is comfortable and hydrated.
Give It Time
One of the most important things you can learn is that instant fixes aren't always what they seem. Like most things, addressing whiteheads and seeing noticeable results takes time. That means if you change up your skincare routine to help tackle the problem and after two weeks everything isn't perfect, it isn't a lost cause. Waiting it out to see results can be well worth it, and all you have to do is practice a little patience. The AAD suggests giving treatment six to eight weeks to take effect. After that, it may be time to try something else.
Consider Your Hair-Care Products
As you probably already know and have most likely learned the hard way, using the wrong skincare and makeup products can have a negative impact on your skin — but what about hair care? The cause of whiteheads on your forehead could be the products you use to take care of and style your hair. That's right, the conditioner that's giving your hair new life might be far from the best thing for your skin. If you notice whiteheads appearing along your hairline, forehead or the back of your neck, your hair products could be the culprit. Look for products that are oil-free, non-comedogenic and non-acnegenic to play it safe.
See a Dermatologist
When whiteheads become a persistent problem, it may be time to seek out a dermatologist. An expert will be able to provide the next steps to help tackle your complexion concerns.
The Best Products for Whiteheads
Try incorporating the CeraVe Acne Foaming Cream Cleanser into your routine. It's formulated with benzoyl peroxide to help clear pimples, whiteheads and blackheads and prevent new ones from forming.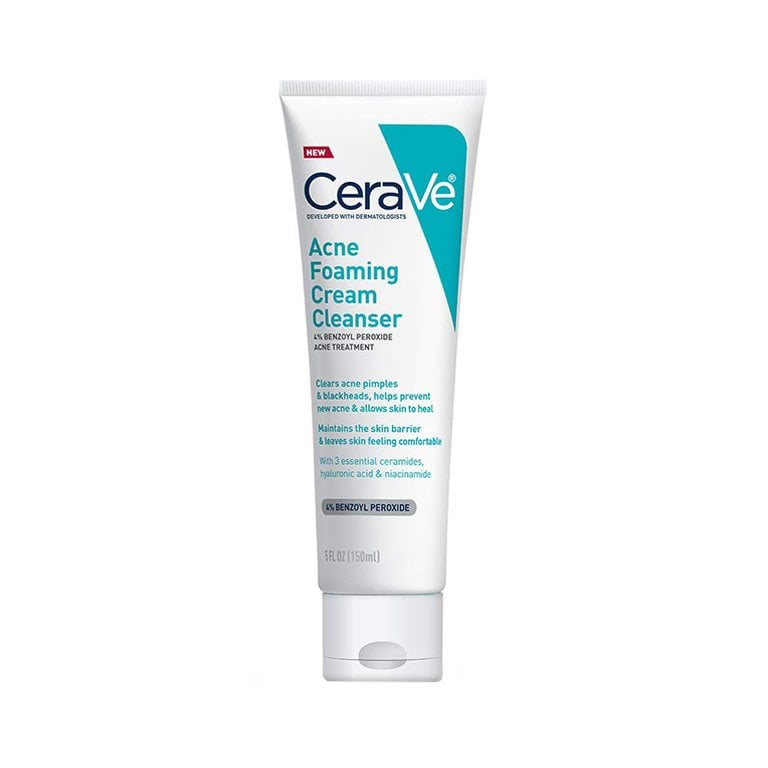 If your skin is acne-prone, this toner may become a new staple in your skincare routine. It contains salicylic acid, witch hazel, lemongrass and tea tree oil to leave skin renewed and purified. It decreases existing whiteheads and blackheads while preventing new ones from forming.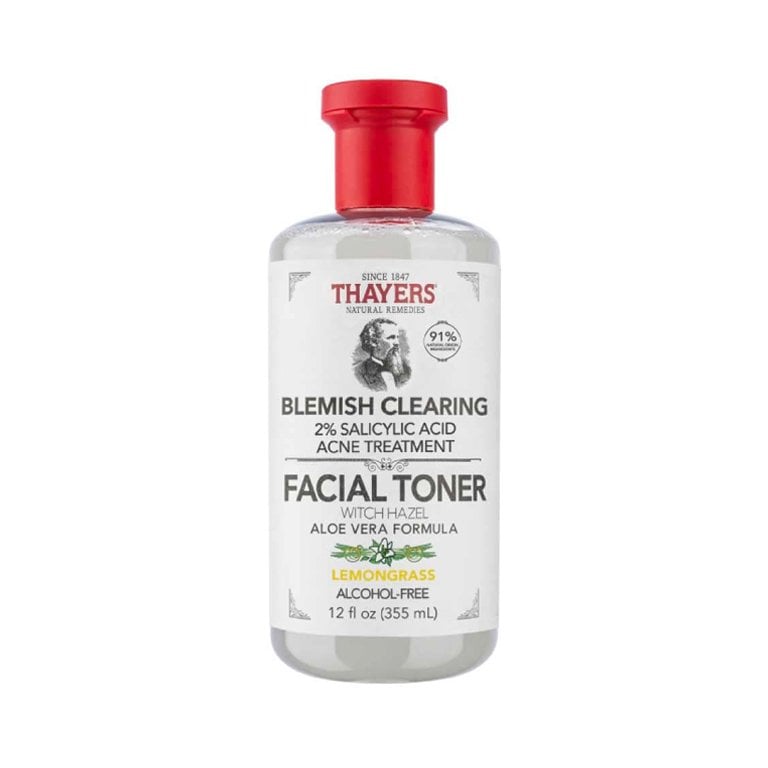 Formulated with 2% salicylic acid and 3% lactic acid, this serum gently exfoliates and helps visibly reduce the look of acne in as little as three days. It also helps fade the look of past-acne marks and is suitable for sensitive skin.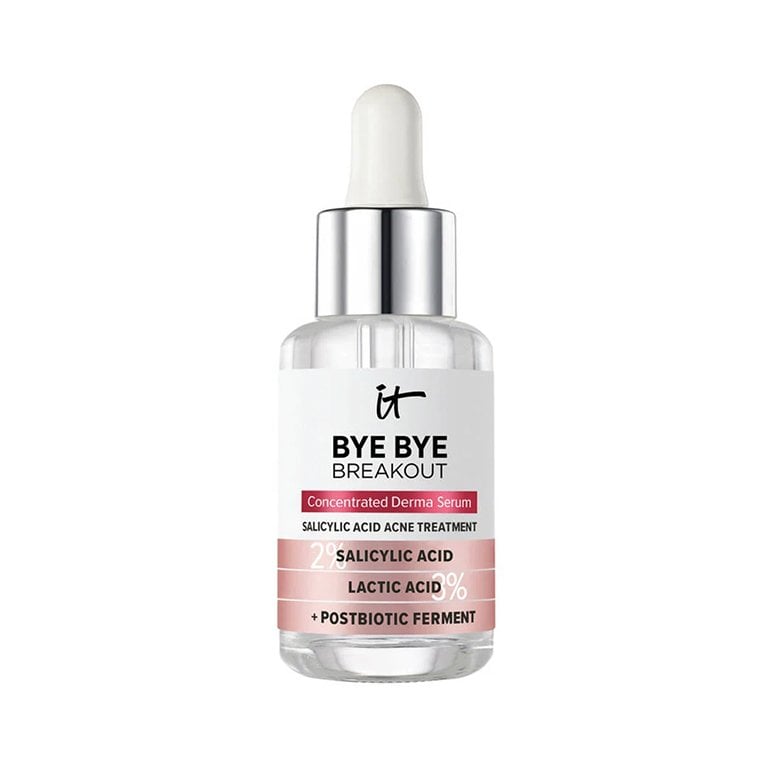 Recommended for acne-prone skin, this non-comedogenic serum tackles existing breakouts and post-acne marks with a combination of salicylic, glycolic and lipo-hydroxy acids. The addition of niacinamide and La Roche-Posay's proprietary thermal water help soothe and minimize irritation.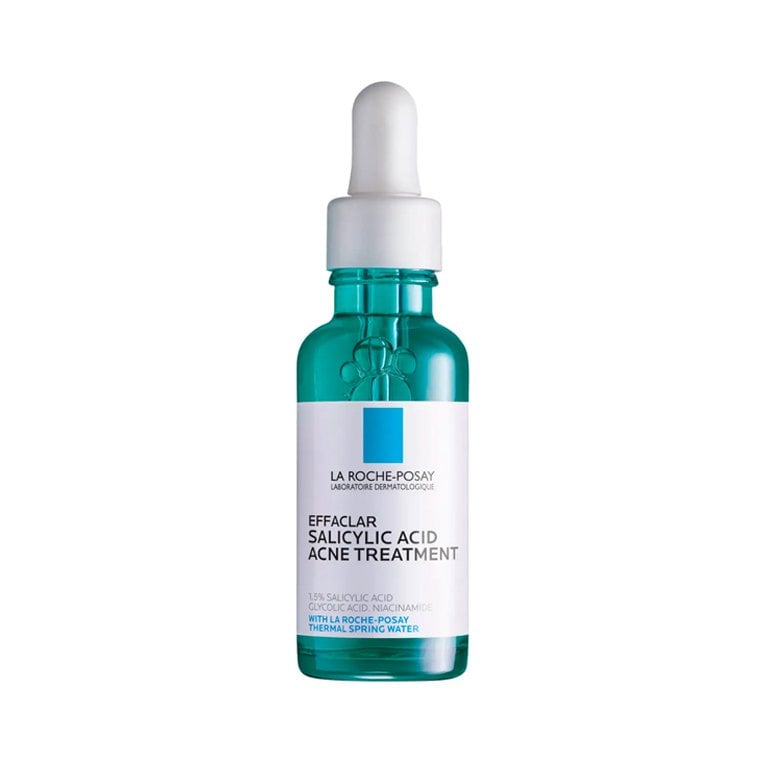 If you haven't used a retinol before, this serum is a good place to start. It's a fast-absorbing, fragrance-free formula that speeds up skin cell turnover with less redness, dryness and irritation than you might encounter from higher-strength retinol products. Ceramides and peptides help restore your skin's moisture barrier.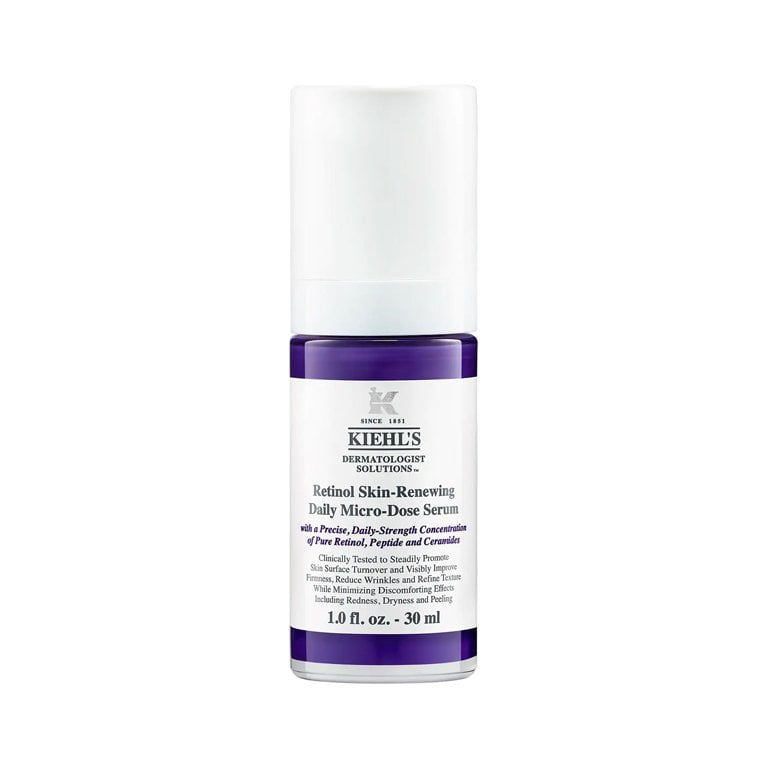 For skin that's already been retinized, consider this potent serum with 1% pure retinol. It works to minimize breakouts and shrink the look of pores while softening the appearance of fine lines, wrinkles and discoloration.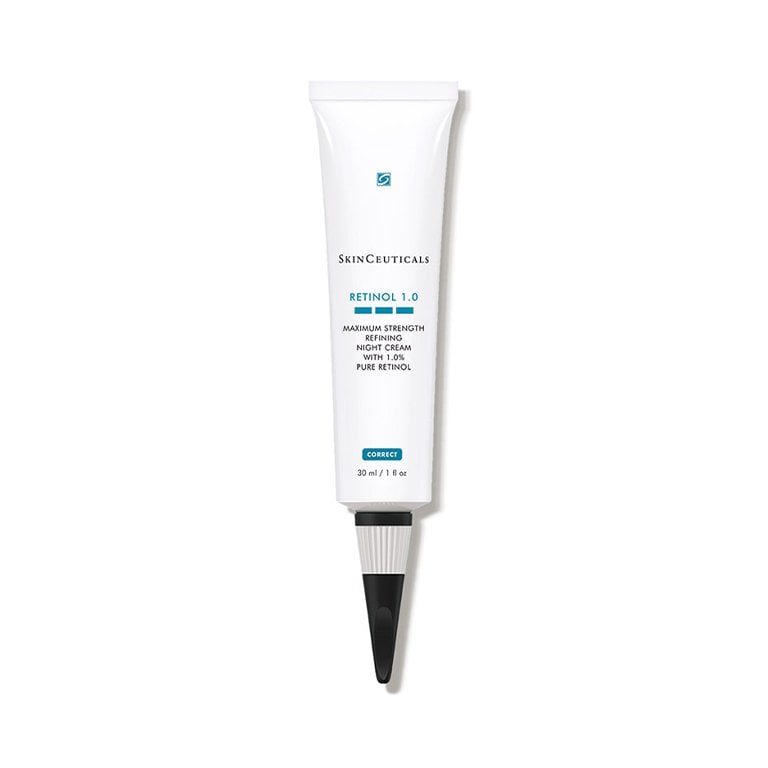 We can't say it enough: All skin types need moisture, even those that are oily. This lightweight gel-cream is ideal for all skin types, but it's suited particularly for oily and combination skin types. It sinks in quickly, layers well under makeup and never looks or feels greasy.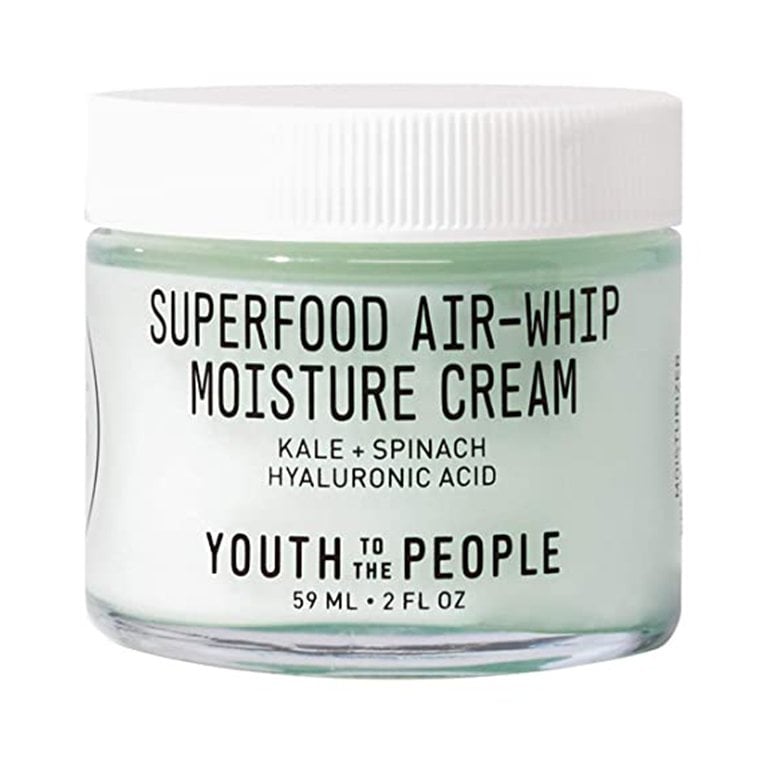 When you notice a whitehead forming, stop it in its tracks with a spot treatment. This one from Vichy contains 10% sulfur, glycolic acid and niacinamide. The ingredients work together to dry up existing pimples and prevent new ones from appearing.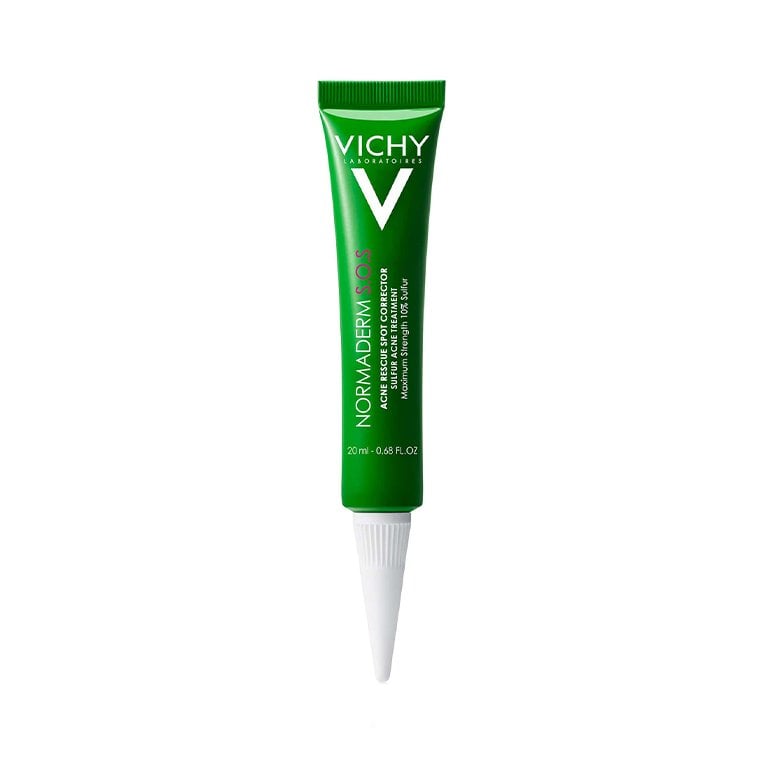 If you're feeling tempted to pick at or pop your whiteheads, try applying a pimple patch instead. These patches from Peace Out contain a pore-unclogging combo of salicylic acid and retinol that helps minimize the look of breakouts overnight.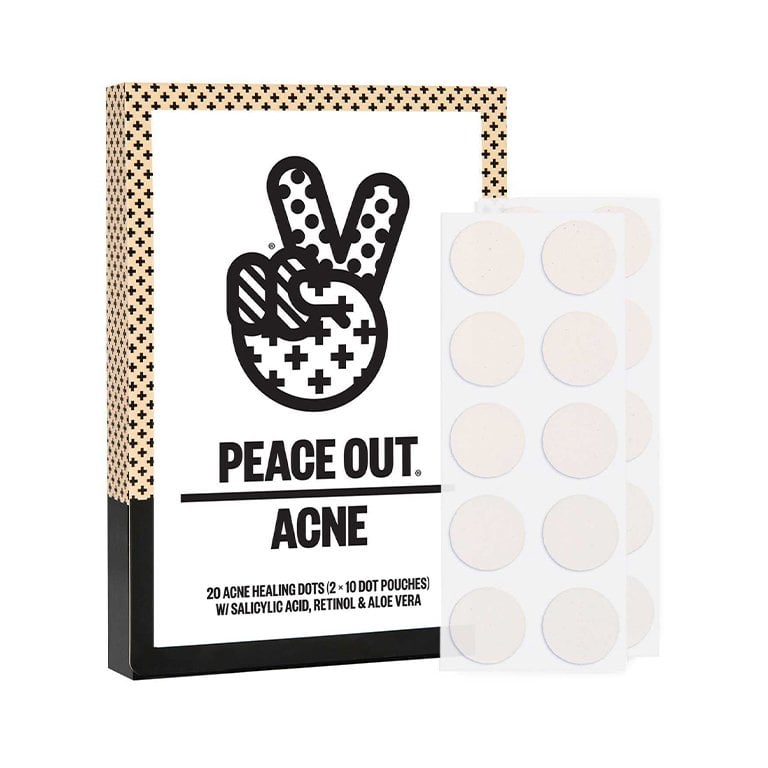 Read more

Back to top