How to Hide Acne Scars: A Step-by-Step Guide
June 06, 2017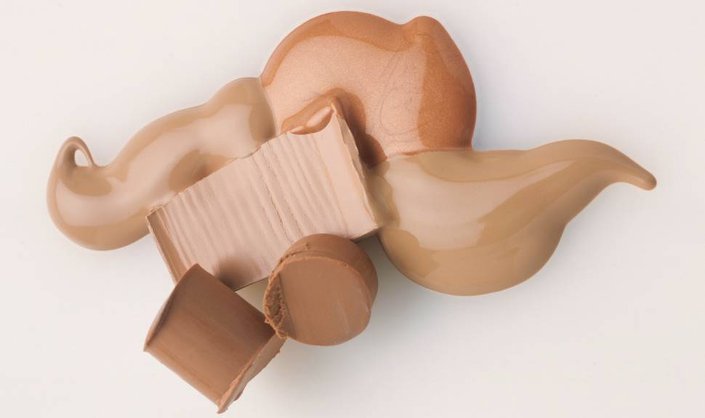 Hoping to temporarily get rid of those visible acne scars? This step-by-step tutorial can help! We're sharing seven steps to help you hide your noticeable acne scars with makeup, below.
Whether it strikes during puberty or later in life, acne is a skin concern that many of us may face at some point in time. (In fact, an estimated 80 percent of all people between the ages of 11 and 30 experience breakouts.) While most of us experience a few breakouts here and there, many others have to deal with an onslaught of visible acne–ranging from whiteheads to cystic pimples that can be difficult to address.
While managing the appearance of acne blemishes alone is hard enough, what can make matters worse are the visible scars many breakouts can leave behind—appearing as indents in the skin's surface, raised marks, or areas of noticeable discoloration. Fortunately, there is something you can do to help conceal your scars, at least temporarily. If you want to learn how to help hide your visible acne scars, keep reading! We're sharing seven steps to help you do just that—plus more information on what can cause visible acne scars—below.
Types of Visible Acne Scars
Just like acne—which can appear on the surface skin in a number of ways—acne scars can differ in appearance as well. Typically, noticeable acne scars appear in one of two ways: depressed scars or raised scars.
Depressed scars appear more often on the face and are identified by noticeable indentations of the surface skin.
Raised scars, which are more common on the back and chest, are—as the name suggests—visibly raised off the skin's surface.
What Can Cause Acne Scars?
Having a pimple doesn't necessarily mean you'll definitely be left with a scar; there are a few factors that can come into play when it comes to the possible causes of noticeable acne scars. One is the type of acne you experience. Cystic acne has been known to be a main contributor to visible scarring, as this type of breakout can damage the surface skin. Another possible factor? Picking and popping. When you do break out, it's best to use products specifically formulated to address breakouts and remain patient. Picking at your acne blemishes can increase the risk of visible scaring.
One cause of visible acne scars is the healing process that occurs when an acne blemish damages surface skin. During this healing process the body produces collagen, and if too little or too much is produced a scar can appear.
How to Help Hide Acne Scars
Visible acne scars are notoriously hard to manage as there aren't many over-the-counter topical products formulated to help diminish their appearance. However, by following a few steps you can help easily hide your acne scars with cosmetics. Below we share seven steps to help you visibly conceal the appearance of acne scars.
Step 1: Start with a Clean Canvas
Before applying any makeup, ever, you want to start with clean skin. Begin by cleansing your skin with your favorite face wash, micellar water, or other type of cleanser. Once you pat dry, reach for a moisturizer or facial oil to help replenish your skin with hydration.
Step 2: Prep and Prime the Skin for Makeup Application
After you have a clean—and hydrated—canvas to work with, it's time to help prime your skin for makeup application. Primers help to prep the skin for foundations and concealers and some can even boast other beauty benefits like helping the surface skin to appear smoother and to helping to hide skin imperfections. Some primers are even formulated with broad-spectrum SPF to help to protect your skin from the sun's harsh UV rays.
Step 3: Reach for a Color-Corrector
After priming your skin, assess the situation. Do you have any visible redness? If so, color-correct! Working off the principle of the color wheel—yup, that same one from grade school art class—color correcting products utilize opposite, complementary shades to help neutralize visible surface imperfections. For example, a sallow-looking skin tone can be helped out with a little purple-toned color correction. Blue-ish dark circles appearing under the eyes? Reach for peach! Redness from visible acne blemishes? You'll want to have green color correctors on hand, like Dermablend's Smooth Indulgence Redness Concealer. This long-lasting, matte finish liquid concealer features a green tint that helps to neutralize visible redness when worn under foundation. Apply the concealer directly onto any offending areas, pat gently with your fingertip to blend out the edges, and then move on to step four!
(Note: If you don't have any visible redness then you can feel free to skip this step.)
Step 4: Apply Concealer in a Criss-Cross Pattern
The next step in helping to hide your noticeable acne scars—and in helping to hide any noticeable blemish on the skin's surface—is an obvious one: concealer. Reach for a concealer that is formulated to help to conceal and camouflage the appearance of scars like Dermablend's Quick-Fix Concealer. This full-coverage concealer stick has a velvety smooth finish, a compact design, and comes in ten diverse shades. When covering the appearance of  acne scars we like to apply concealer in a criss-cross pattern over the blemishes and then use a blending sponge to blend out the edges.
Step 5: Build Foundation
Next, you'll want to apply a foundation. If you prefer medium coverage try Dermablend's Smooth Liquid Camo Foundation. This liquid foundation comes in fifteen shades, is formulated with broad-spectrum SPF 25, and provides a smooth-looking finish. For high coverage, try Dermablend's Cover Creme. Choose from 21 different shades. No matter which type of foundation you choose, start off by using a small amount and then gradually build your coverage. A misconception when helping to hide blemishes like visible acne scars is that you need to use a lot of makeup, but often a small amount can do.
Step 6: Set Your Coverage
Instead of applying your blush, bronzer, and other color cosmetics right away, set your concealer and foundation into place first. This can help prolong your wear and help keep things looking concealed. We like Dermablend's Setting Powder, which can help reinforce the coverage of Dermablend foundations and concealers for enhanced wearability and smudge-resistance. Apply a generous amount over the coverage product, let it sit for two minutes, and brush off any excess powder.
Step 7: Put on the Rest of Your Glam
Now that you have helped hide your areas of concern, apply the rest of your look—think: a bold red lip or a daring cat-eye—and you're done! 
Read more

Back to top