How to Get Rid of Blackheads on Your Nose, According to Dermatologists
October 07, 2022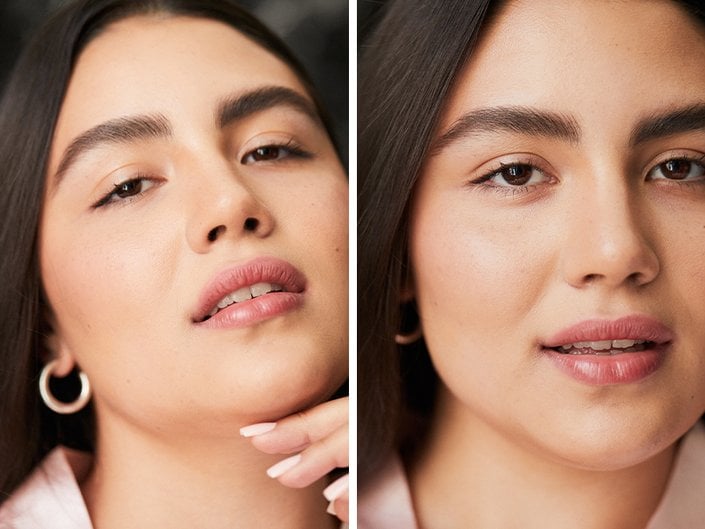 Have you ever noticed small black dots on your skin? You've probably seen them pop up on or around your nose, and you may be extra prone to them if you have oily or acneic skin. These little black dots are called blackheads, and while they pose no real threat to your skin, they can be very annoying to deal with. To find out how to get rid of the blackheads on your nose, we consulted with two board-certified dermatologists. Keep reading to find out their tips for at-home blackhead removal (Hint: Popping is not recommended!).
What Are Blackheads?
Blackheads are small black dots on your skin, caused by an accumulation of sebum, dirt and dead skin cells in your pores. When they're exposed to air, they oxidize, which is what gives them their dark hue.
Why Do I Have So Many Blackheads on My Nose?
The reason why you might notice more blackheads on your nose as opposed to your cheeks is because the nose tends to produce more oil than other areas of the face. You may also spot them on your forehead, another area that tends to produce more sebum. Blackheads are caused by an overproduction of oil clogging the pores.
Do Blackheads Go Away on Their Own?
According to the Cleveland Clinic, it depends on how deep the blackhead is set into your skin. Blackheads that are close to the surface of your skin might go away on their own, but those that are deeper-set, or "embedded," may require the help of a dermatologist or medical esthetician to remove.
How to Prevent Blackheads on Your Nose
Wash Your Face With Exfoliating Cleansers
"At home, I recommend daily exfoliation with a good cleanser that's specifically formulated for acne-prone skin," says Dr. Dhaval Bhanusali, a dermatologist and Skincare.com consultant based in New York City. Exfoliating cleansers can help slough away dead skin cells, lift pore-clogging dirt and impurities and visibly reduce the look of large pores. (Keep scrolling for our list of the best face washes for blackheads.)
Incorporate a Cleansing Brush
For a deeper cleanse, consider using a physical tool while cleansing, like the Anisa Beauty Cleansing Brush. Incorporating a cleansing brush into your routine can help deep clean pores and remove any lingering impurities that your hands alone may not be able to reach. For best results, Dr. Bhanusali recommends washing your face with a facial cleansing brush two to three times a week.
Apply Benzoyl Peroxide or Salicylic Acid
Once you've cleansed your skin, follow up with a treatment that's formulated with acne-fighting ingredients like benzoyl peroxide or salicylic acid. "The best way to remove blackheads from your nose is to apply a benzoyl peroxide gel or salicylic acid lotion before bed," says Dr. William Kwan, a dermatologist and Skincare.com consultant based in San Francisco, California.
Benzoyl peroxide helps kill the bacteria that causes acne and remove excess oil and pore-clogging dead surface skin cells from skin, while salicylic acid helps exfoliate pores to prevent clogs. Try the Vichy Normaderm PhytoAction Acne Control Daily Moisturizer, which combines maximum strength 2% salicylic acid with vitamin C for an even, shine- and blackhead-free complexion.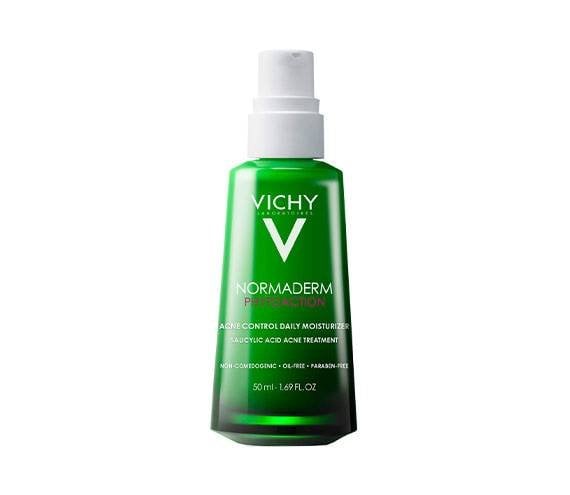 Use Pore Strips Sparingly
Pore strips are coated with an adhesive that bonds to the skin and helps exfoliate clogged pores upon removal. However, while pore strips can certainly help assist in blackhead removal, Dr. Bhanusali warns that you shouldn't use them too frequently. "If you overdo it, you can cause compensatory hyper-secretion of oil, which may lead to more breakouts," he says. Keep reading for a list of pore strips we recommend.
Try a Clay Mask
Clay masks are known for sucking out dirt, oil and impurities from clogged pores. They can help reduce the look of blackheads, make pores appear smaller and even give your skin a more matte look. To keep them from over-drying your skin, use them three times a week at most (or as recommended on the package) and look for formulas that also incorporate hydrating ingredients. Find our favorite clay masks in the list below.
Shower Immediately After Sweating
Allowing oil and sweat to sit on your skin for an extended period of time post-workout ultimately results in clogged pores and, you guessed it, blackheads. Get in the habit of cleansing your skin immediately after a sweat sesh, even if it's just with a cleansing wipe, such as the CeraVe Hydrating Makeup Removing Plant-Based Wipes.
Use Non-Comedogenic Skincare Products
If you're prone to blackheads, reach for water-based and non-comedogenic skincare and cosmetics that won't clog your pores. We have a full list of water-based moisturizers here and non-comedogenic sunscreens here. If you wear foundation or concealer, check to make sure the formulas you use are also non-comedogenic.
Protect Your Skin From the Sun
According to the Mayo Clinic, exposure to the sun can sometimes worsen discoloration from acne. Since blackheads are a type of acne, we recommend keeping your skin protected against harmful UV rays. Where possible, limit your sun exposure and always wear a non-comedogenic, broad-spectrum sunscreen like the La Roche-Posay Anthelios Mineral SPF Moisturizer With Hyaluronic Acid — even when it's cloudy. Use the two-finger application method to make sure you're applying enough SPF, and remember to reapply throughout the day (every two hours is recommended).
Best Face Washes for Blackheads
This drugstore cleanser comes in a gel-to-foam formula that creates a pleasant and refreshing lather on the skin. Packed with 2% salicylic acid and hectorite clay, it absorbs oil to make skin appear less shiny and penetrates pores to stop new breakouts from forming. It also contains ceramides and niacinamide to soothe the skin and combat dryness.
Made for oily and acne-prone skin, this cleanser combines 2% salicylic acid with lipo-hydroxy acid to gently exfoliate, refine the appearance of pores, clear excess oil and fight breakouts. It's also non-comedogenic, fragrance-free and suitable for sensitive skin.
Tackle clogged pores and blackheads with this cleansing gel, which is made for sensitive and acne-prone skin. Using a low dose of salicylic acid (0.5%), zinc and copper minerals and Vichy's proprietary volcanic water, it cleanses excess oil and dirt without over-drying the skin.
Best Masks to Help Remove Blackheads
Clay masks are a clogged pore's worst enemy — and your best friend. This purifying formula incorporates three types of clay with exfoliating salicylic acid and kombucha to balance the skin and help unclog pores. Use one to three times a week, and leave on for 10 minutes at a time. Remember to follow with a moisturizer to keep your skin from getting too dry.
This fast-acting mask uses a combination of kaolin and bentonite clays to smooth and purify clogged skin. According to a consumer study from the brand, pores and blackheads instantly appear reduced and tightened after just one use. Participants also reported skin that felt refreshed and looked cleaner and more matte.
This mask's creamy, whipped texture makes it easy to spread over the skin, and we love that you only need to leave it on for five minutes. It's powered by kaolin and bentonite clays as well as mineral-rich volcanic water to remove excess sebum and purify pores. The addition of aloe vera helps soothe and hydrate the skin.
Best Blackhead Nose Strips
Again, derms recommend using pore strips sparingly, as overuse can lead to more oil production. We like the Peace Out Pore Strips because they help lift away dirt, excess sebum and dead skin cells while minimizing the appearance of large pores.
These bright yellow pore strips put a sunny spin on blackhead removal. The package comes with eight strips that contain aloe vera and witch hazel to help calm inflammation and leave your skin feeling soothed after you peel them off. Allantoin also helps hydrate while encouraging cell turnover.
This XL hydrocolloid strip can be left on for up to eight hours to help obliterate shine and grime from your nose. The hydrocolloid gel traps dirt and oil, reducing the appearance of pores and giving skin a more matte appearance.
Is It Okay to Squeeze Out Blackheads?
Don't Pick or Squeeze Your Blackheads
"Never try to poke or pop blackheads yourself," says Dr. Bhanusali. It might be tempting, but doing so can cause a spread of bacteria, enlarged pores and skin irritation — it's just not worth the risk. According to Dr. Kwan, "Picking at blackheads also increases the likelihood of getting a persistent brown or red mark after the blackhead is gone."
Instead, visit a dermatologist or medical esthetician for an extraction. A professional will gently exfoliate your skin, then use sterile equipment to extract the blackhead. You can also make the most of your time at the derm by asking them to recommend a skincare routine that will help you keep blackheads at bay at home.
Photo: Chaunte Vaughn
Read more

Back to top