How to Get Rid of Blackheads on Your Nose, According to Dermatologists
January 05, 2022
Have you ever noticed small black dots on your skin? These are called blackheads, and they're caused by an accumulation of sebum, dirt and dead skin cells in your pores. When they're exposed to air, they oxidize, which is what gives them their dark hue. To find out how to get rid of the blackheads on your nose, we consulted with two board-certified dermatologists. Keep reading to find out their tips for at-home blackhead removal. 
Wash Your Face With Exfoliating Cleansers
"At home, I recommend daily exfoliation with a good cleanser that's specifically formulated for acne-prone skin," says Dr. Dhaval Bhanusali, a dermatologist and Skincare.com consultant based in New York City. Exfoliating cleansers can help slough away dead skin cells, lift pore-clogging dirt and impurities and visibly reduce the look of large pores. For gentle exfoliation that works on all skin types, we like the La Roche-Posay Ultra-Fine Scrub.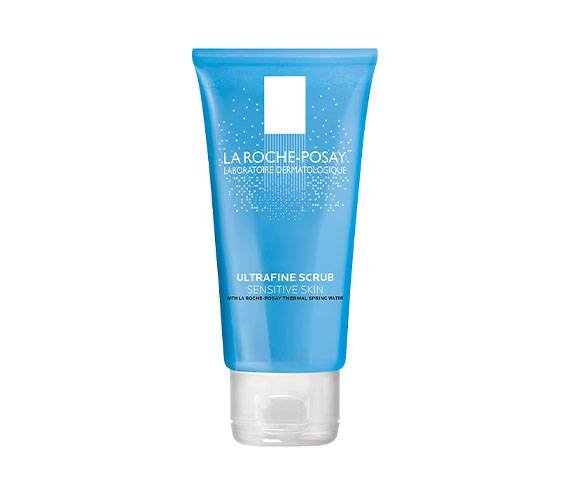 Incorporate a Cleansing Brush
For a deeper cleanse, consider using a physical tool while cleansing, like the Anisa Beauty Cleansing Brush. Incorporating a cleansing brush into your routine can help deep clean pores and remove any lingering impurities that your hands alone may not be able to reach. For best results, Dr. Bhanusali recommends washing your face with a facial cleansing brush two to three times a week.
Apply Benzoyl Peroxide or Salicylic Acid 
Once your skin is cleansed, follow up with a treatment that's formulated with acne-fighting ingredients like benzoyl peroxide or salicylic acid. "The best way to remove blackheads from your nose is to apply a benzoyl peroxide gel or salicylic acid lotion before bed," says Dr. William Kwan, a dermatologist and Skincare.com consultant based in San Francisco, California. Benzoyl peroxide helps kill the bacteria that causes acne and remove excess oil and pore-clogging dead surface skin cells from skin, while salicylic acid helps exfoliate pores to prevent clogs. Try the Vichy Normaderm PhytoAction Acne Control Daily Moisturizer, which combines maximum strength 2% salicylic acid with vitamin C for an even, shine- and blackhead-free complexion.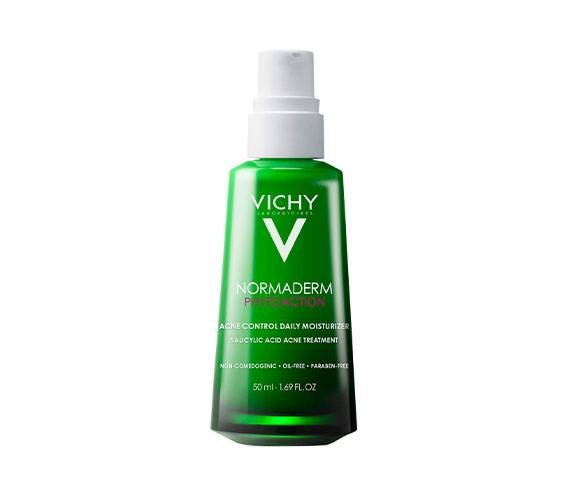 Use Pore Strips Sparingly
Pore strips are coated with an adhesive that bonds to the skin and helps exfoliate clogged pores upon removal. We like the Peace Out Pore Strips because they help lift away dirt, excess sebum and dead skin cells while minimizing the appearance of large pores. 
However, while pore strips can certainly help assist in blackhead removal, Dr. Bhanusali warns that you shouldn't use them too frequently. "If you overdo it, you can cause compensatory hyper-secretion of oil, which may lead to more breakouts," he says. 
Don't Pick or Squeeze Your Blackheads
"Never try to poke or pop blackheads yourself," says Dr. Bhanusali. It might be tempting, but doing so can cause a spread of bacteria, enlarged pores and skin irritation — it's just not worth the risk. According to Dr. Kwan, "Picking at blackheads also increases the likelihood of getting a persistent brown or red mark after the blackhead is gone." For an extraction, always visit your dermatologist.
Shower Immediately After Sweating
Allowing oil and sweat to sit on your skin for an extended period of time post-workout ultimately results in clogged pores and, you guessed it, blackheads. Get in the habit of cleansing your skin immediately after a sweat sesh, even if it's just with a cleansing wipe, such as the CeraVe Makeup Removing Cleanser Cloths. 
Use Non-Comedogenic Skin-Care Products 
If you're prone to blackheads, reach for water-based and non-comedogenic skincare and cosmetics that won't clog your pores. We have a full list of water-based moisturizers here and non-comedogenic sunscreens here. 
Protect Your Skin From the Sun
According to the Mayo Clinic, exposure to the sun can sometimes worsen discoloration from acne. Since blackheads are a type of acne, we recommend keeping your skin protected against harmful UV rays. Where possible, limit your sun exposure and always wear a non-comedogenic, broad-spectrum sunscreen like the La Roche-Posay Anthelios Mineral SPF Moisturizer With Hyaluronic Acid — even when it's cloudy.
Photo: Chaunte Vaughn
Read More: 
6 Detoxifying Clay Masks Perfect for Oily Skin
Derm DMs: Why Do I Have Forehead Acne?
7 Products to Detoxify and Minimize Pores
Read more

Back to top