How to Unclog Pores The Right Way
November 07, 2022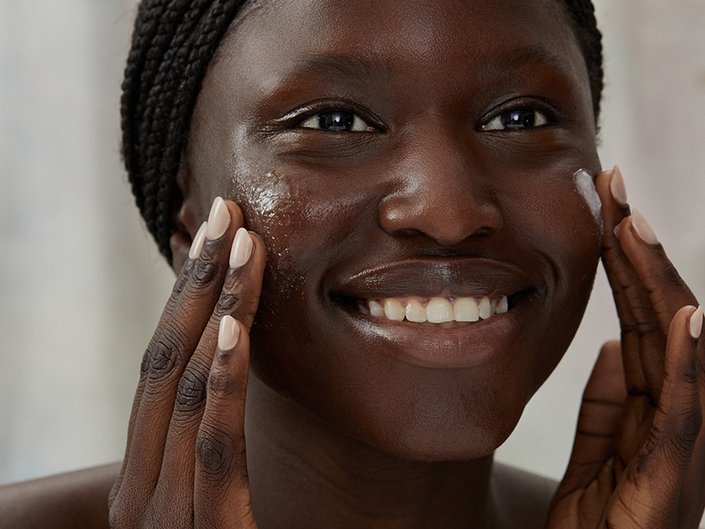 If you've suddenly started to notice an influx of breakouts and your pores look much more visible than usual, you're probably dealing with clogged pores. Clogged, congested pores look more noticeable than unclogged ones and can also contribute to random whiteheads and blackheads. You may notice your pores looking especially congested in your T-zone, which is where everyone's face produces more oil. Whether your skin is oily, dry or somewhere in between, anyone can experience clogged pores, especially if you're not exfoliating your face enough. To find out what causes clogged pores, how to prevent them and how to decongest your skin with tips from board-certified dermatologists, keep reading.
What Are Clogged Pores?
According to the Cleveland Clinic, pores are tiny holes on your skin that release oil and sweat. Sometimes, the oil and sweat can build up inside your pores, causing a clog. Clogged pores are not the same as enlarged pores, although clogged pores do look enlarged because the gunk inside dilates and stretches the pores.
What Causes Clogged Pores?
"Clogged pores occur when sebum, oil, dirt [and] dead skin cells get trapped in the pores," says Dr. Lauren Penzi, a board-certified dermatologist based in Long Island, New York. That's why it's so important to cleanse your skin at least once a day — more if you have oily skin or are sweating. This will help clear out the debris from your pores.
What Do Clogged Pores Look Like?
"Clogged pores can appear as closed comedones, which are tiny, bumpy pimples under the surface of your skin that are caused by an obstruction in the pore opening," says Dr. Penzi. "They can also appear as open comedones, also known as blackheads, that occur due to oxidation of melanin in the dead skin cells."
As tempting as it may be, do not pick or squeeze at your closed pores or pimples. Doing so can increase the spread of acne-causing bacteria and cause further irritation. "Picking at blackheads also increases the likelihood of getting a persistent brown or red mark after the blackhead is gone," Dr. William Kwan, a board-certified dermatologist based in San Francisco, California, previously told Skincare.com. The resulting acne scar and inflammation are not worth it, especially when there are so many safer, gentler ways to unclog your pores and fight blackheads at home.
How to Unclog Pores on Your Face
Wash Your Face With a Salicylic Acid Cleanser
"Salicylic acid is a beta hydroxy acid (BHA) that helps dissolve and break down excess sebum and oil," says Dr. Penzi. Because you wash cleanser off your skin, a salicylic acid cleanser is gentler than a salicylic acid-infused spot treatment or serum. This makes it great for daily use.
We recommend the CeraVe Acne Control Cleanser, a gel-to-foam face wash that contains 2% salicylic acid. The non-comedogenic and allergy-tested formula was developed in partnership with dermatologists to address acne, blackheads, excess oil and reduce the appearance of large pores. It also contains three essential ceramides and niacinamide, which help maintain a healthy skin barrier and soothe irritated skin.
Reach for a Clay or Charcoal Mask
"[Clay and charcoal masks] attract and help to draw out bacteria, sebum and oil from the pores that are causing the clogs," says Dr. Penzi. Think of clay and charcoal as magnets for oil — the best formulas will suck out gunk and leave your pores clear and tight.
One of our favorite clay masks is the Vichy Mineral Pore Purifying Clay Mask. Made for all skin types, it minimizes pores and blackheads with just one use, leaving skin looking and feeling extra smooth. The formula contains two types of clay — kaolin and bentonite — alongside aloe vera to absorb excess shine while soothing and comforting the skin. Use this mask after cleansing two to three times a week, then follow up with a moisturizer to keep your skin hydrated.
Try Chemical Exfoliation
In addition to BHAs like salicylic acid, alpha-hydroxy acids, or AHAs, are also ideal for clearing excess oil and dead skin cells built up inside your pores. "Lactic acid is an alpha-hydroxy acid that is gentle and helps dissolve debris within the pores," says Dr. Penzi. "Glycolic acid is another AHA that is excellent for unclogging pores. It is able to quickly penetrate the skin cell and dissolve the bonds that hold dead cells, excess sebum, and dirt together."
If your skin is dry and sensitive with clogged pores, we recommend using a product with lactic acid to exfoliate. The Kiehl's Ferulic Brew Antioxidant Facial Treatment with Lactic Acid combines lactic acid with ferulic acid, an antioxidant that helps target signs of UV damage (another contributor to enlarged pores and uneven-looking skin). It also contains squalane, a nourishing oil that helps comfort dry skin types.
The L'Oréal Paris Revitalift 5% Glycolic Acid Peeling Exfoliating Toner is a great drugstore option for all skin types. It contains glycolic acid and aloe vera to increase cell turnover, refine skin's texture and improve the appearance of dark spots. When our editor with combination, eczema-prone skin tried this toner, she was impressed with how matte it left the oily areas of her face, including her T-zone. "Throughout the day after use, I only found myself touching up with powder once (when I usually touch up two to three times!)," she said. "My skin glowed through my makeup and my oily areas were matte."
How to Unclog Extremely Clogged Pores
Go to a Pro For a Facial and Extraction
While you shouldn't attempt an at-home extraction, an appointment with a licensed esthetician for a facial and extraction may be the pore-unclogging solution your skin needs. "Facials with manual extraction are another excellent way to unclog pores," says Dr. Penzi. "I do not routinely recommend doing these on a regular basis, and the mechanical pressure can irritate the skin and potentially enlarge the pores further, but it is a great option if your skin is very clogged and in need of a reset or a jumping point to start fresh from."
How to Prevent Clogged Pores
In order to prevent clogged pores from happening in the first place, regular exfoliation to clear out dead skin cells is key. "Retinols and retinoids are a great option for preventing clogged pores," says Dr. Penzi. "These help to exfoliate the skin and increase cell turnover, which keeps the pores clean and free of dead skin cells. They also help to decrease sebum production, which eliminates a key cause of clogged pores."
In addition to using a retinoid, check the labels on the skincare products and makeup you use. If the packaging says the product is "non-comedogenic," it's less likely to clog your pores.
The Best Products for Clogged Pores
In addition to the products above, here are some of our suggestions for clearing up clogged and congested pores.
This mask helps dissolve dead skin cells using a combination of active fruit enzymes (pineapple and papaya, to be specific), plus micro-exfoliants made from bamboo and diatomaceous earth. Yerba mate gives the mask an energizing kick. Leave it on for just two minutes, and your skin should look and feel soft, smooth and free of irritation.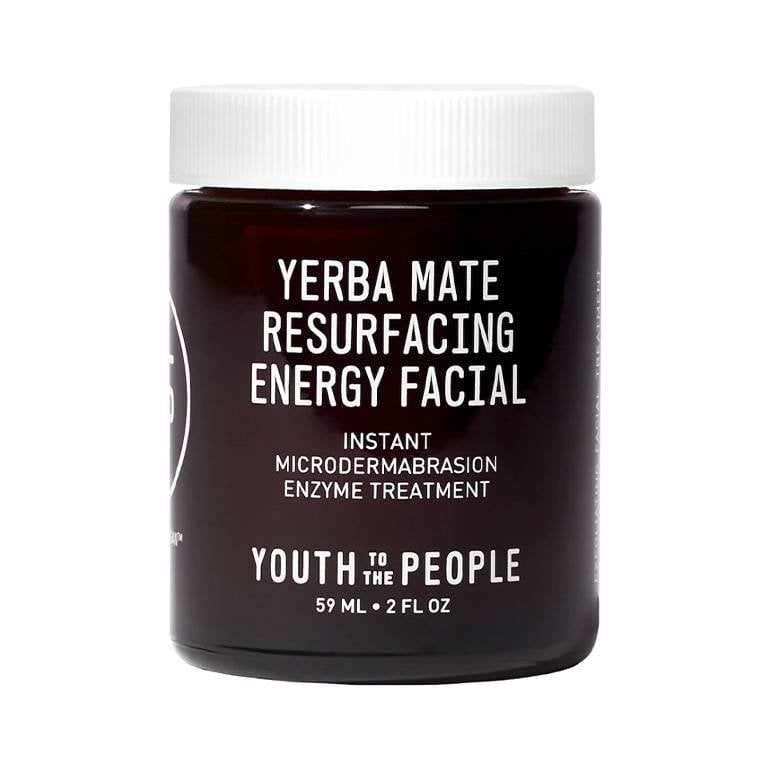 As Dr. Penzi pointed out, retinol is a great way to speed up cell turnover and prevent clogged pores. Retinol is also a potent anti-aging ingredient, known for addressing fine lines and wrinkles as well as dark spots and texture. This nighttime serum is made with pure retinol and balanced by hydrating ingredients like hyaluronic acid and glycerin to help minimize the potential for irritation. If you've never used a retinol before, check out this beginner's guide before you get started.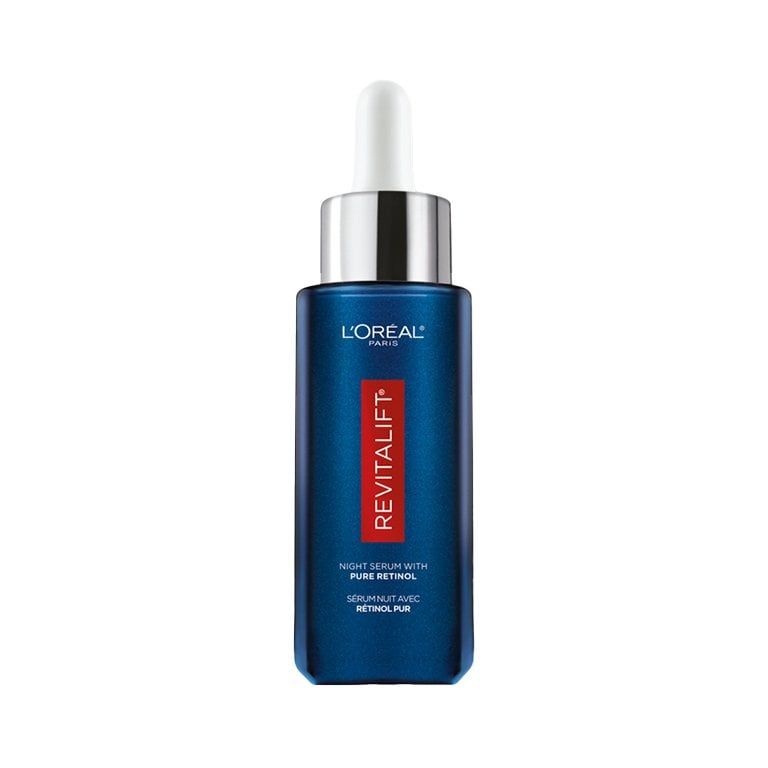 With a combination of 1.5% salicylic acid, glycolic acid and lipo-hydroxy acid, this serum helps clear blemishes and prevent new ones from popping up while visibly reducing the look of pores, fine lines and acne scars. It's also dermatologist-tested and non-comedogenic.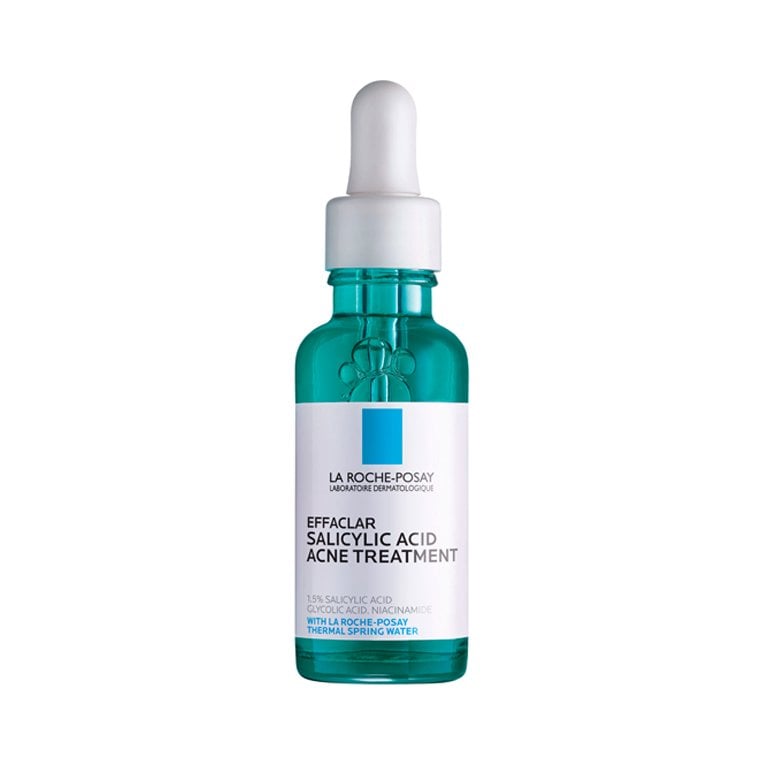 Using 10% glycolic acid, this serum helps make pores look smaller after just one week of use. The vegan, dermatologist-tested formula is safe for all skin types, including sensitive — it's also non-comedogenic and fragrance-free. Glycolic acid exfoliates for smoother, more refined skin texture, while hyaluronic acid aids in hydration and plumpness.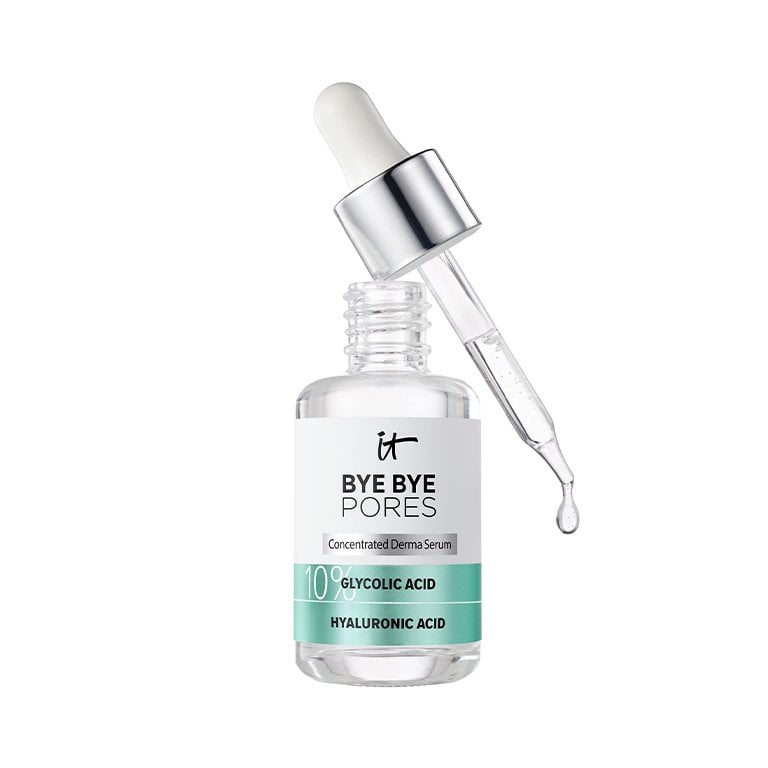 This set of eight neon yellow pore strips are an at-home alternative if you can't make it to the esthetician's office. They unclog pores, lifting dirt and oil from the surface of your skin. Each strip is also infused with aloe vera extract and witch hazel to help soothe the skin and calm inflammation. As satisfying as pore strips can be, most derms recommend limiting your use — try to only apply them once a week. Overuse can strip your skin and lead to more oil production, which essentially defeats the purpose of using the pore strips.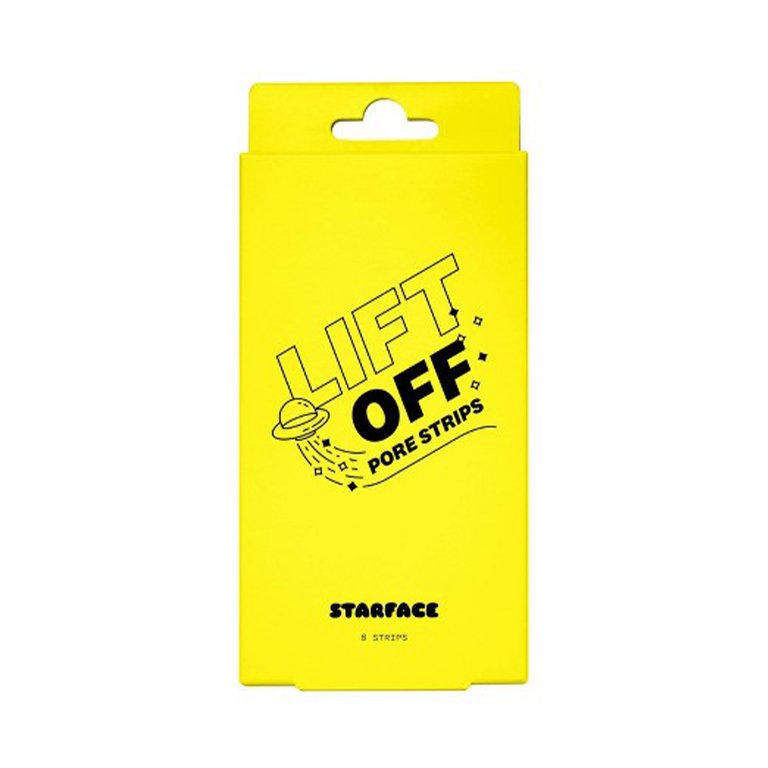 Photo: Chaunte Vaughn
Read more

Back to top