Can Lactic Acid Help Address Acne?
July 31, 2019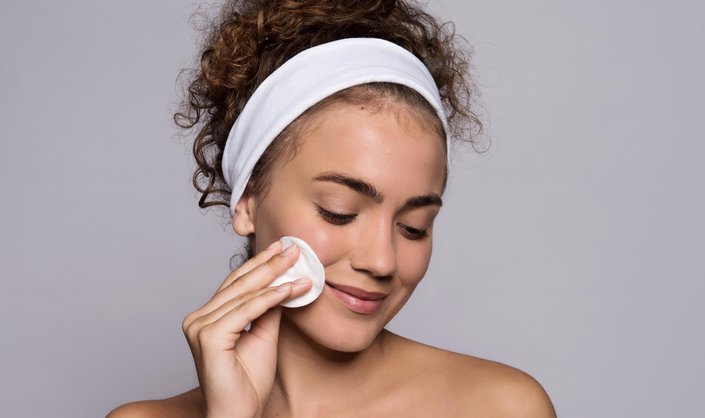 Salicylic acid is generally the acid you think of when it comes to treating acne, but there's another acid out there you may want to consider: lactic acid. The alpha-hydroxy-acid chemically exfoliates the skin to help reveal smoother, brighter skin with continued use over time, but it also has benefits for those with acne-prone skin. Ahead, we tapped Acne Free Consulting Dermatologist Hadley King, M.D., to learn more.
What Is Lactic Acid?
According to Dr. King, lactic acid is an AHA (alpha hydroxy acid) that chemically exfoliates the skin. "AHAs dissolve the bonds that hold dull, dead skin cells on the surface of the skin, so the skin will gently shed, revealing smoother, brighter skin­­," she says. Lactic acid specifically helps break up dead skin that can clog pores, and can also help other acne products penetrate better.
How Is Lactic Acid Beneficial for Acne-Prone Skin?
Because lactic acid improves the skin's texture through exfoliation, it encourages the skin to slough off dead surface skin cells. "This helps to reduce the appearance of dark spots left by pimples and hyperpigmentation," says Dr. King. Often, lactic acid is combined with salicylic acid acne creams, cleansers and other acne treatments.
How to Incorporate Lactic Acid Into Your Routine
"A great way to incorporate this ingredient into your routine is to look for a cleanser or treatment that combines lactic acid and salicylic acid and use it each morning," urges Dr. King. Another go-to regimen for this is the Acne Free Oil Free 24-Hour Acne Clearing System, which contains an acne cleanser, lotion and witch hazel toner. The toner is formulated with lactic acid, in combination with glycerin and glycolic acid to help mattify the skin.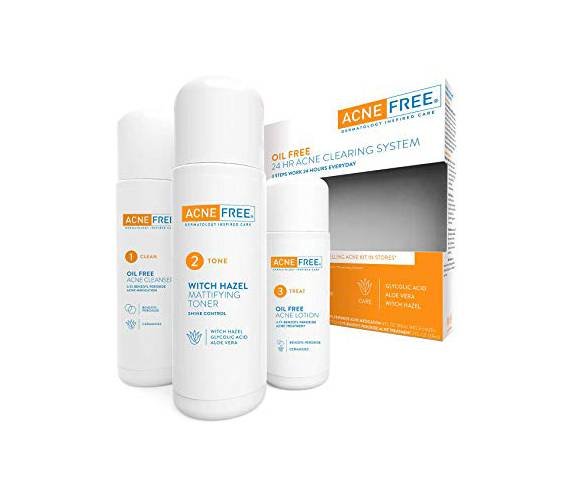 Read More:
9 Tips for Removing Blackheads
Should I Consider an Acne Treatment Body Spray?
Read more

Back to top