Do You Have a Nickel Allergy? Here's How to Tell
November 04, 2020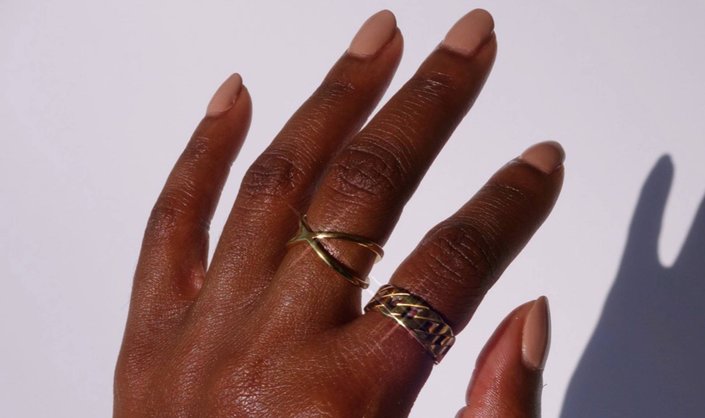 If your skin gets red, rashy, irritated or dry after wearing jewelry, you might be sensitive to certain metals like nickel. Nickel allergies often appear at the site of where your jewelry has touched your skin and is most common in areas where you wear bracelets, rings, necklaces and earrings. To help you determine if nickel is the cause of this contact dermatitis, we tapped medical esthetician and Skincare.com consultant Jamie Steros. Here's how to tell if it's a true nickel allergy and how to address it if so.
How Do You Know If You Are Allergic to Jewelry?
Jewelry can absolutely cause an allergic reaction and irritate your skin. "When jewelry causes a rash, the skin may break out into hives or become swollen or itchy," Steros says. Unfortunately, nobody is immune to a jewelry-induced rash. "Anyone can be allergic to jewelry, it just depends on what type of metal your skin is reactive to," Steros explains. "I find most often that some inexpensive jewelry is plated and it acts as a coating to protect the nickel that is underneath. Over time that wears away and the nickel is then sitting directly on the skin's surface which can cause irritation." But how do you know that it's actually the jewelry causing it?
It's usually pretty easy to tell. For instance, if you're seeing a reaction form on your chest directly underneath where your necklace was sitting, it's probably safe to assume your necklace is the culprit. The same goes for the skin on your ears. If the area behind your ears shows signs of irritation after trying on a new pair of earrings, they could be to blame. "In most cases the area in which the jewelry has direct contact will become warm, swollen and very itchy."
How Do You Address an Allergic Reaction to Jewelry?
Addressing an allergic reaction to jewelry should begin by visiting your dermatologist's office if it's severe. If the reaction is less than a quarter size, try an over-the-counter 1% hydrocortisone ointment. We also recommend leaving your jewels behind and keeping the area extra moisturized with the CeraVe Healing Ointment, which works to protect and repair cracked and chafed skin.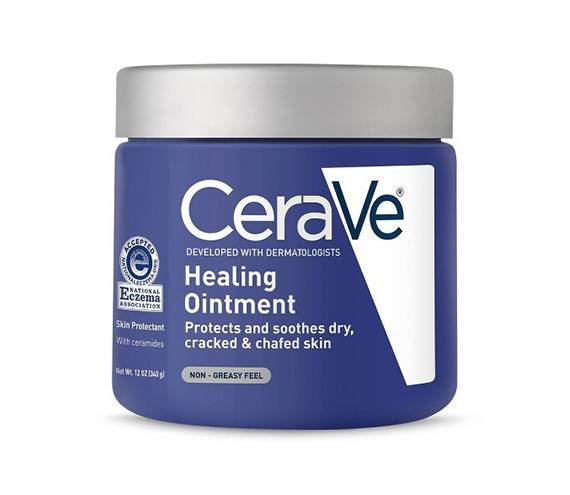 Ways to Avoid NIckel Jewelry and Nickel in Other Items
According to the American Academy of Dermatology (AAD), simple items like the backings on your earrings, belt buckles and zippers can also trigger rash-like symptoms. Here's a guide to live by if you're experiencing signs of irritation after exposure to nickel:
Double-check what you're wearing: As mentioned above, the smallest details can cause an unwanted skin reaction. Most of the time belt buckles, bra hooks and metal buttons contain nickel, so it would be in your best interest to replace them with ones that are coated with plastic.
Be mindful of your electronics: Do you experience rash symptoms on the side of your face, typically where your cell phone rests while you make a call? This likely has to do with the unfortunate fact that nickel is found in electronics, such as phones, laptops and tablets. Try placing protective covers to serve as a barrier.
Get rid of household products containing nickel: Switch them out for objects made of other materials, such as brass keys, stainless steel razors or plastic eyeglass frames.
Editor's note: Don't be alarmed if you are experiencing signs of jewelry-related rash symptoms. According to the AAD, rashes caused from a nickel allergy are not life-threatening. If your allergic reaction comes and goes, or becomes infected, pay a visit to your dermatologist for help.
What Is Hypoallergenic Jewelry?
Luckily, there are jewelry items out there that can help you avoid allergic reactions to nickel all together. "Hypoallergenic jewelry is usually a combination of metals such as gold, stainless steel and/or titanium." You can also opt for 8-, 22- or 24-karat yellow gold, pure sterling silver or platinum," says Steros.
Photo Credit: Jonet Williamson

Read More:
5 Drugstore Face Masks to Try This Fall
How Occlusive Ingredients Can Benefit Dry Skin
The Best Brightening Vitamin C Serums Available on Amazon
Read more

Back to top