Why Do My Pimples Keep Coming Back in the Same Spot?
March 13, 2023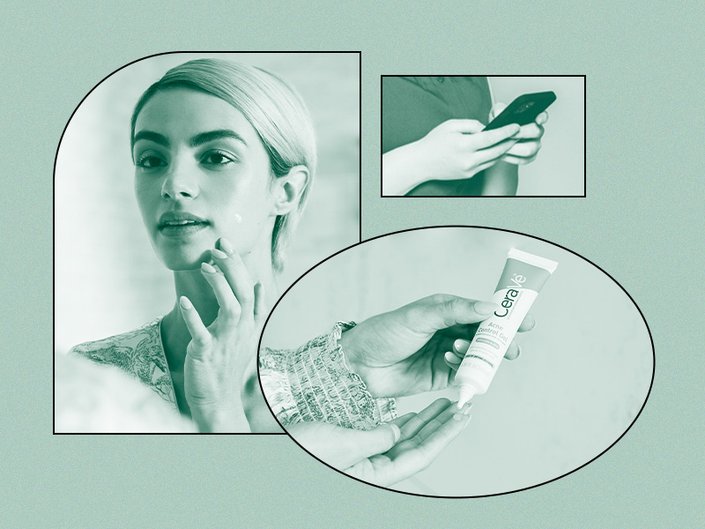 I have an on-and-off five-year relationship with the cyst on the left side of my lower chin. Its inflammation and pus comes and goes, but without fail the pimple always returns — with all its painful glory — to the exact same location. I'm not sure if the blemish ever goes away entirely or if the area just likes to refill with oil, debris and dead cells every couple of weeks or so. Regardless, I want to end things with my recurring pimple once and for all. So, I turned to board-certified esthetician Nicole Hatfield and board-certified dermatologist and Skincare.com expert Dr. Hadley King to find out why the pimple keeps coming back.
Why Do Pimples Keep Coming Back in the Same Spot?
Having to constantly battle against acne in the same area can be frustrating, but there are actually a few logical reasons why nasty cysts or whiteheads pop up in the same spot on repeat. One cause is that certain locations are more susceptible to irritation or friction. Hatfield explains that external factors, such as glasses resting on the bridge of the nose or wearing a protective face mask, can increase the likelihood of pores becoming clogged.
Another unexpected trigger for breakouts in the same spot is your phone screen. Make sure to clean your phone screen regularly, especially if you frequently take calls with your phone pressed against one side of your face. Sleeping on unclean pillowcases can also exacerbate breakouts (particularly for side sleepers,) so be sure to wash yours regularly.
If you can't seem to identify an external trigger, though, it's possible that you simply have some pores that are more susceptible to acne. "The accelerated skin cellular turnover rate that is associated with having retention hyperkeratosis, which is the precursor to all acne, is the main cause for these pimples," she says.
"Some pores, especially pores that are put under repeated stress like heat, friction or excessive touching, can become enlarged and collect debris quicker than others." Hatfield explains that some of these "problematic pores" will have accompanying pimples that appear to subside when, in fact, the area is never fully cleared out. "The pore can have damaged walls where the sebum has spread underneath the skin," she says. As a result, inflammation will spike again and the exact same spot will present again with the cyst.
Dr. King also emphasizes the role hormones play in the formation of recurring pimples. "Genetics and age determine which areas are the most hormone sensitive," she says. "For example during puberty, the oil glands in the T-zone of the face tend to be the most hormone-sensitive, whereas in adult female acne, it's the oil glands in the beard distribution that tend to be the most hormone sensitive."
These sensitivities, paired with factors like large pores and more active oil glands, can cause pimples to pop up in either the same general region or exact same location on the face.
How to Treat Returning Pimples
Before talking about how to treat these types of pimples, it's important to acknowledge that there's not necessarily a quick fix. Some pimples, such as cysts, can take months to go away entirely and will wax and wane with inflammation in the interim. To help treat them, you can try a spot treatment formulated with effective ingredients — our favorite treatments are listed below. If you are looking for an efficient way to completely clean out an area that is susceptible to recurring cystic acne though, Dr. King suggests consulting with your dermatologist.
"For cystic pimples, an intralesional cortisone injection can be very helpful to reduce the inflammation and allow the lesion to heal," she says. "Hormonal medications like oral contraceptives and Spironolactone can also be helpful for hormonal acne by decreasing the hormones that are causing the breakouts."
If your recurring acne is more along the lines of whiteheads and blackheads, Hatfield recommends incorporating a benzoyl peroxide face wash, like the CeraVe Acne Foaming Cream Cleanser, into your routine. "Benzoyl peroxide forces anything that is underneath the skin to come to the surface rather than staying stuck underneath," she says.
How to Prevent Pimples From Coming Back in the Same Spot
Instead of using a spot treatment whenever a pimple comes back, make anti-acne ingredients a regular part of your routine. You can do so by washing your face with a salicylic acid or benzoyl peroxide cleanser, using a serum or moisturizer with the same ingredients or incorporating a retinoid into your routine. In order to avoid irritating your skin's moisture barrier, pick just one or two of these steps and stick to them consistently.
Retinoids and benzoyl peroxide should not be applied at the same time "because they will deactivate each other and make the retinoid ineffective," board-certified dermatologist Dr. Elizabeth Houshmand previously told Skincare.com. You can, however, wash your face with a low-percentage benzoyl peroxide cleanser in the morning and a retinol a few times a week at night.
As tempting as it may be, it's important not to pop or pick at existing pimples. Doing so can not only make the current pimple worse, it can spread bacteria, which may lead to even more breakouts popping up. If you have a hard time not touching your pimples, try covering them with a pimple patch. Not only will the patches reduce the severity of your blemish, it will also protect it from external factors.
The Best Skincare Products for Returning Pimples
One of the downsides to frequent pimples (besides the pimples themselves) are the dark spots they can leave behind after the redness and swelling subside. This encapsulated retinol serum is formulated to reduce the appearance of post-acne marks and visible pores, giving your skin a smoother, brighter and more even finish. Ceramides and niacinamide soothe the skin and help restore your moisture barrier. If you've never used retinol before, start by using this one to two nights a week and gradually increase your usage.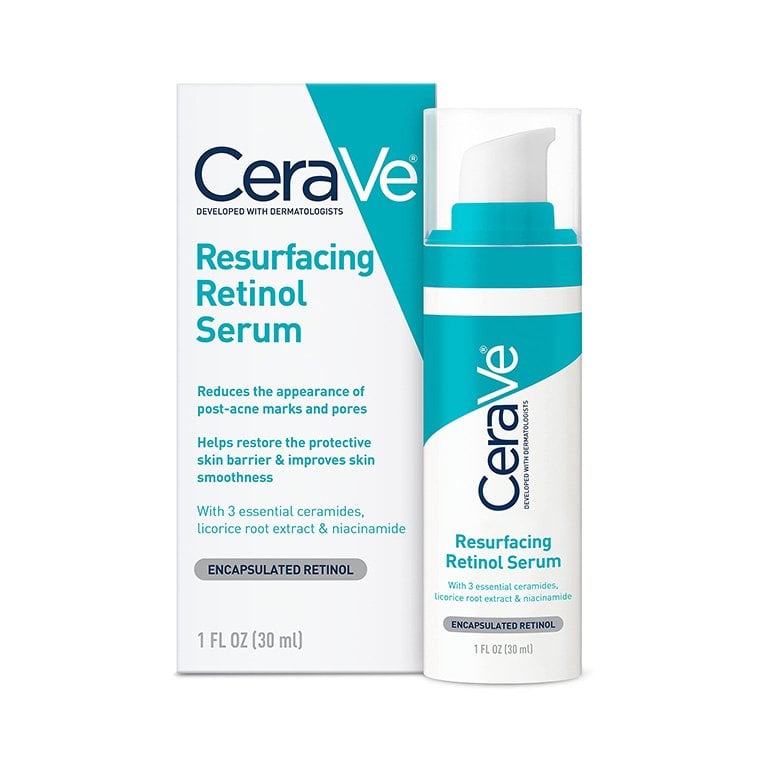 If you have acne-prone skin, it's important to look for a moisturizer that's lightweight and won't clog your pores. We recommend this salicylic acid-infused pick, which targets blemishes, blackheads and large pores. The non-greasy formula refines skin texture and tone over time, leaving your complexion looking clearer and more even.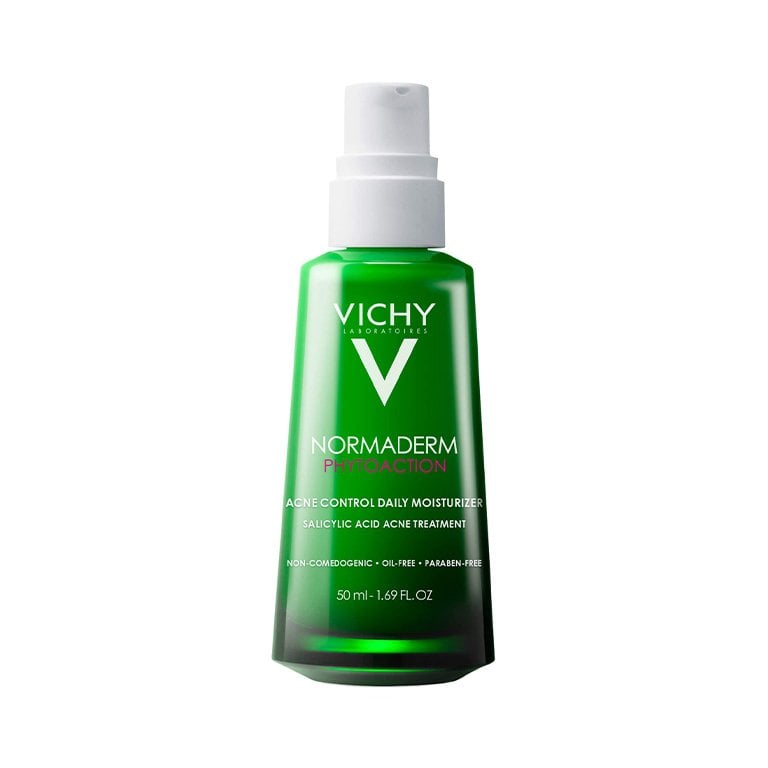 This lactic and salicylic acid serum helps treat and prevent breakouts without drying out your skin. The gently exfoliating formula visibly reduces the look of acne in just three days and fades the look of post-acne marks in eight weeks. It's alcohol-free, fragrance-free and gentle enough for sensitive skin types.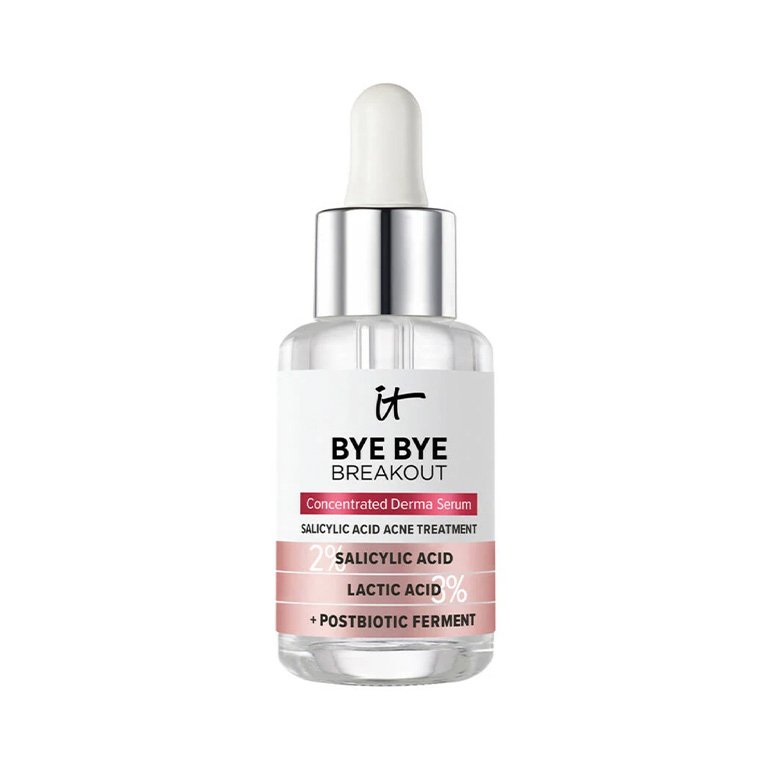 Clear up blemishes, blackheads and whiteheads fast with the La Roche-Posay Effaclar Duo Acne Spot Treatment. You can dab it on spots one to three times a day for visible results in just three days. The formula works with micronized benzoyl peroxide and micro-exfoliating lipo-hydroxy acid to penetrate pores and clear out acne-causing bacteria.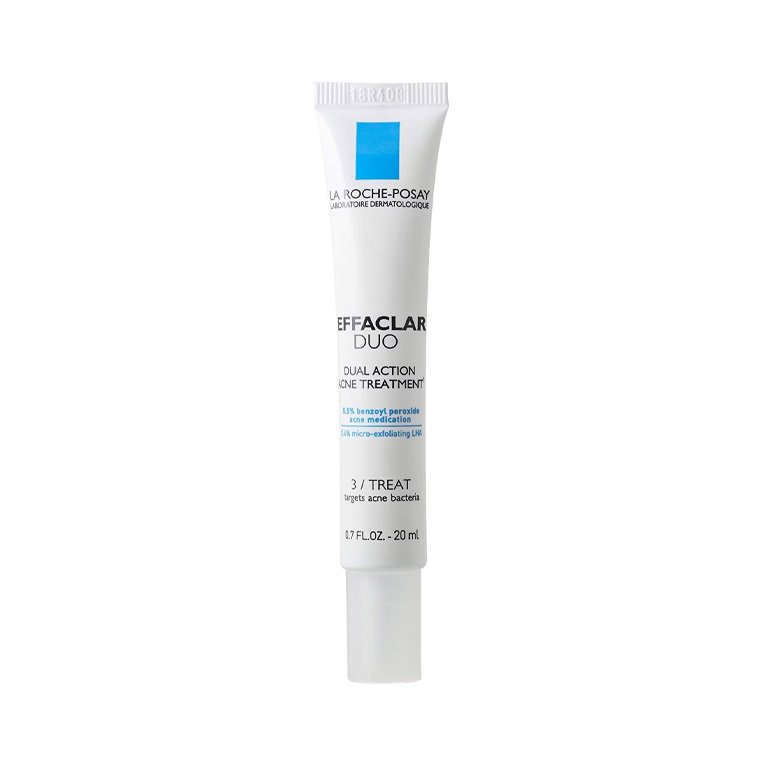 This daily acne treatment can be applied all over the face or directly onto pimples to gently exfoliate, clear existing breakouts and prevent new ones from popping up. It's a lightweight gel formula that combines AHAs with BHA salicylic acid, three essential ceramides and niacinamide. It's oil-free and formulated without drying alcohol.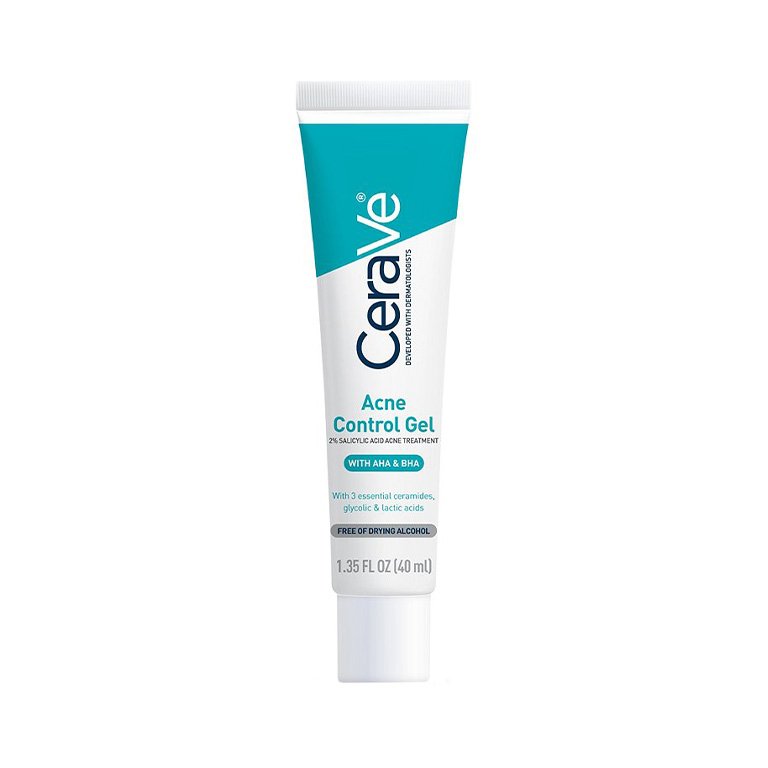 Made specifically for blemish-prone and oily skin types, this vitamin C serum delivers a boost of antioxidants. At the same time, it minimizes oil production for a clearer, more mattified complexion, smooths skin texture and improves the appearance of fine lines.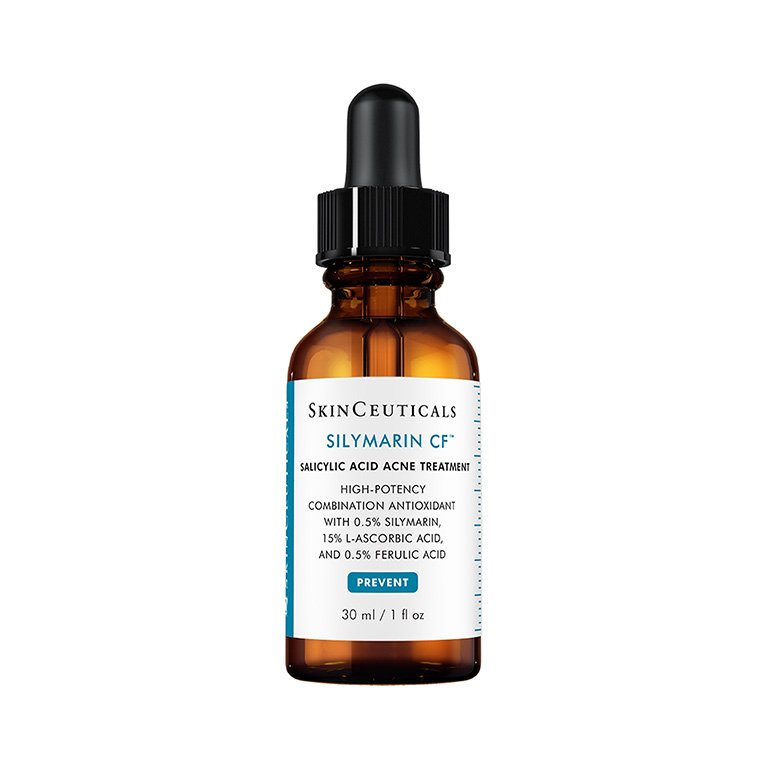 Putting on a clay mask is an easy way to unwind while unclogging pores and reducing breakouts. This mask from Kiehl's draws out excess oil and buildup with a blend of Amazonian white clay (also known as kaolin clay) and bentonite clay. It visibly minimizes blackheads and pores for clear, matte and refined skin. The formula is recommended for normal to oily skin types.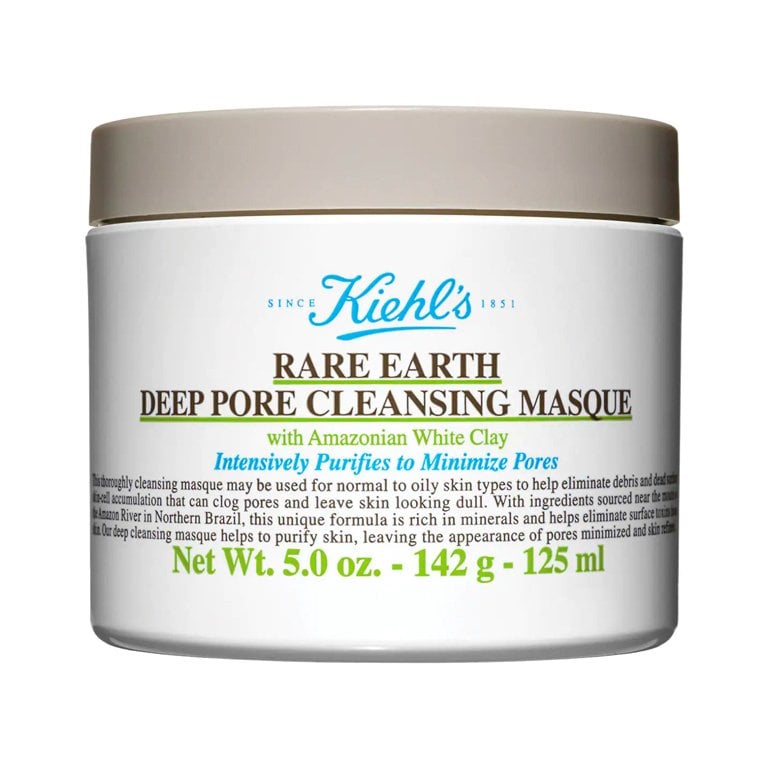 This jiggly, cooling gel calms the look of redness and breakouts without disrupting your skin's moisture barrier. Banish notes that the formula contains anti-inflammatory ingredients such as dimethyl sulfone (which is based off of sulfur), aloe, arnica, green tea extract and centella.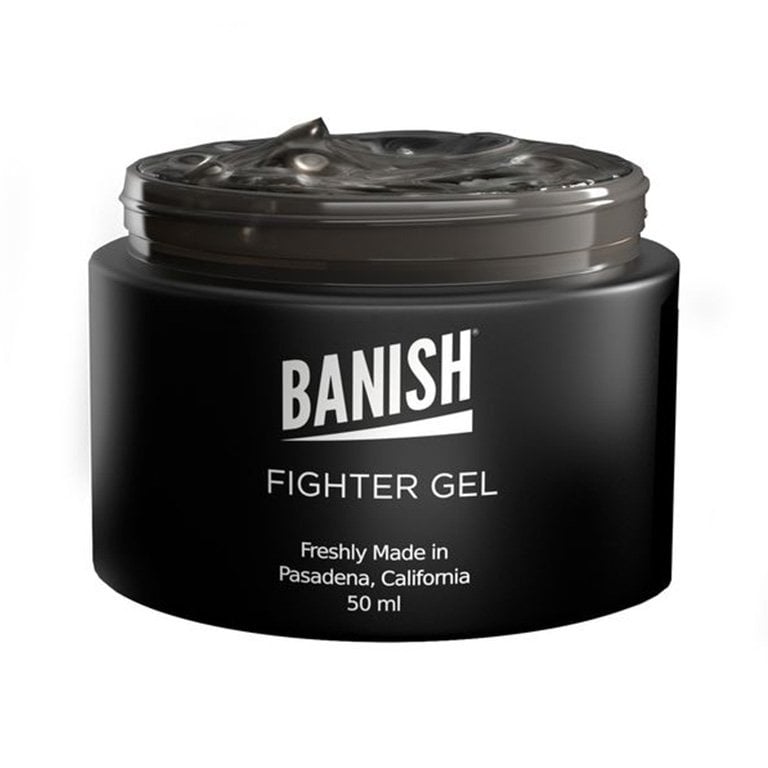 It can be tough to find a cleanser that washes away oil and pore-clogging buildup without over-drying your skin, but this pick manages to toe the line. Per the brand, it's a creamy, lightly foaming formula that contains zinc oxide, niacinamide and eucalyptus oil. Its peppermint scent is a zingy refresher to your morning skincare routine.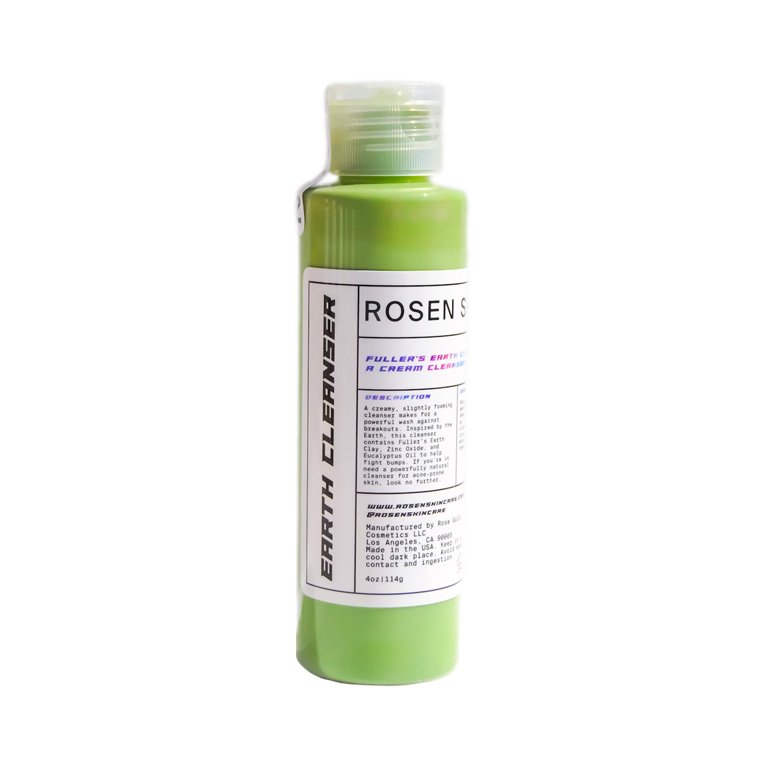 Nobody wants a breakout to pop up, but at least these cloud-shaped pimple patches are an adorable way to cover them. Micro-Cloud is like any other pimple patch in that it's a small, flexible sticker made out of hydrocolloid material — but its microdart design is what makes it stand out from the crowd. The self-dissolving darts send potent anti-acne ingredients into blemishes to dissolve dead skin cells and decongest pores. The hydrocolloid material also absorbs fluid and reduces redness overnight, per the brand.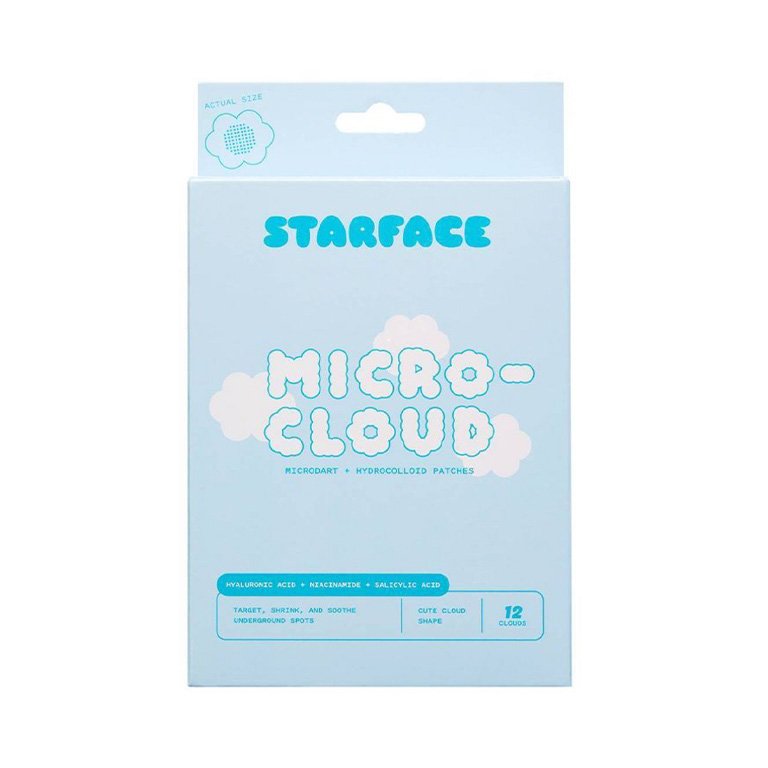 Additional reporting by Ariel Wodarcyk
Read more

Back to top