Why Pimples Pop Up After Shaving and How to Prevent Them
March 15, 2023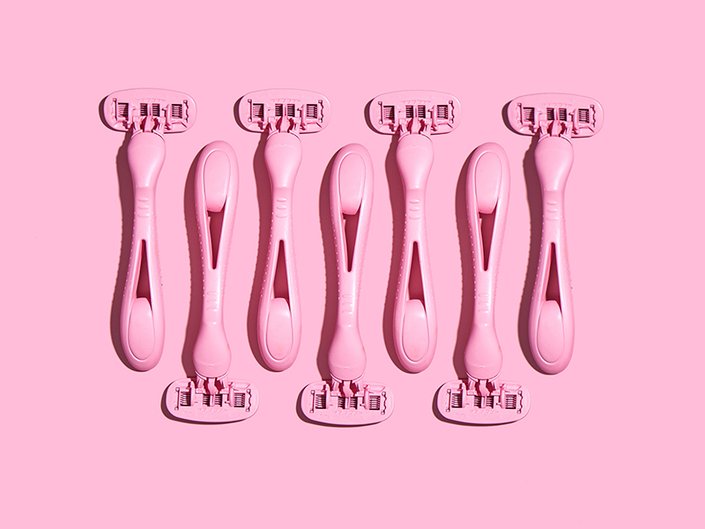 Razor burn and ingrown hairs are two shaving-related skin concerns that are mentioned a lot, but they aren't the only common side effects of hair removal. Red, angry breakouts are another potential downfall of shaving. Post-shave breakouts can happen no matter your skin type, even if it's not typically acne-prone. To find out how to treat and prevent pimples after shaving, plus the best products to use for a smooth, bump-free shave every time, keep reading.
Why Do You Get Pimples After Shaving?
Before we dive into a full post-shave pimple prevention plan, it's important to understand why you might get pimples after shaving in the first place. The main reason has to do with inflammation. When you run a razor over your skin, even gently, you are increasing the risk of skin trauma and irritation. This irritation can appear as slight redness or swelling and subside after a few hours, but if you follow an improper shaving technique, you may experience red bumps as well. Shaving in the wrong direction, shaving without adequate lubrication (or dry shaving), using old or dull razors or using dirty razors are all possible culprits.
So how can you prevent pimples after shaving? It's easier than you think. Read on for five easy steps to follow the next time you shave, plus product recommendations that will ensure a smooth, irritation-free shaving experience. .
How to Prevent Pimples From Forming After Shaving
Exfoliate Your Skin
"I think one of the best things you can do to prep your skin for shaving is to exfoliate the skin," Amy McLain, master esthetician and esthetics director of education at Kenneth's Hair Salons & Day Spas, previously told Skincare.com. "This will slough away dead surface skin cells, which will allow for a smooth shave and promote surface cell turnover." It can also help remove any debris or bacteria clogging the pores or left on the surface of the skin after cleansing, as well as prevent ingrown hairs.
Use a Clean Razor
It's not uncommon for dead skin cells, dirt and impurities to get trapped in your razor. Rinsing off your razor with each pass is helpful while shaving, but it won't necessarily remove all traces of dirt. Not only can this buildup dull your razor's blade over time, but it can promote bacteria growth and post-shave pimples. Before and after you shave, rinse your razor with warm water and wipe it down with an antibacterial wipe or spray. Also, avoid using the same razor blade for more than one week.
Apply Shaving Cream
Shaving cream helps the razor glide effortlessly over the skin, thus reducing the risk of nicks, cuts and irritation. Less irritation means less of a chance for pimples to form after shaving. Do not shave dry or with water alone — both are a recipe for irritation.
Shave With Care
Try to shave at the end of a shower or bath. Exposing your skin and hair to lukewarm water can help soften it and reduce friction from shaving. To shave, go against hair growth by starting at your ankles and moving upwards. If possible, avoid going over the same areas of skin more than once. McLain recommends looking for a razor with multiple blades to "remove more hair with less passes."
Moisturize After You Shave
Once you're finished shaving, hydrate your skin with a moisturizer or aftershave. This is one of the most vital steps for preventing bumps. If your skin is prone to irritation, steer clear of formulas with alcohol, parabens or fragrance.
Don't Shave Every Day
Shaving every day can trigger more irritation and make existing pimples worse. Stick to every two to three days, or consider more long-term hair removal methods, such as waxing or laser hair removal.
How to Get Rid of Pimples After Shaving
Apply Tea Tree Oil to the Area
Consider dabbing a small amount of tea tree oil-infused toner onto the affected area using a cotton round or a reusable cloth, such as the Garnier SkinActive Micellar Cleansing Eco Pads. Doing so will help cleanse and soothe your skin, and it may also reduce the appearance of redness. Check in with a board-certified dermatologist to ensure tea tree oil is right for you.
Let Your Skin Breathe
Now is not the time to run to the gym or put on tight workout clothes. "I also advise clients to avoid any activities that would involve lots of friction or sweating (think: running, intense exercise) if they are prone to razor burn," McLain told us. "Too much friction or sweating can just lead to more issues. Letting the area breathe and calm down before engaging in those activities is best."
Apply Anti-Acne Body Products
Look for lotions, cleansers, scrubs and body sprays that contain acne-fighting ingredients such as salicylic acid, glycolic acid and benzoyl peroxide. These ingredients can help tackle acne-causing bacteria and reduce the appearance of pimples after shaving.
The Best Skincare Products for Shaving and Pimples
For the best skincare products to help treat and prevent pimples after shaving, keep reading.
We like to use the CeraVe SA Lotion for Rough & Bumpy Skin because it contains a non-irritating dose of salicylic acid to target and prevent bumps and breakouts, in addition to soothing and hydrating ingredients like niacinamide and ceramides. Bonus: It's non-comedogenic (meaning it won't clog your pores), fragrance-free and allergy-tested.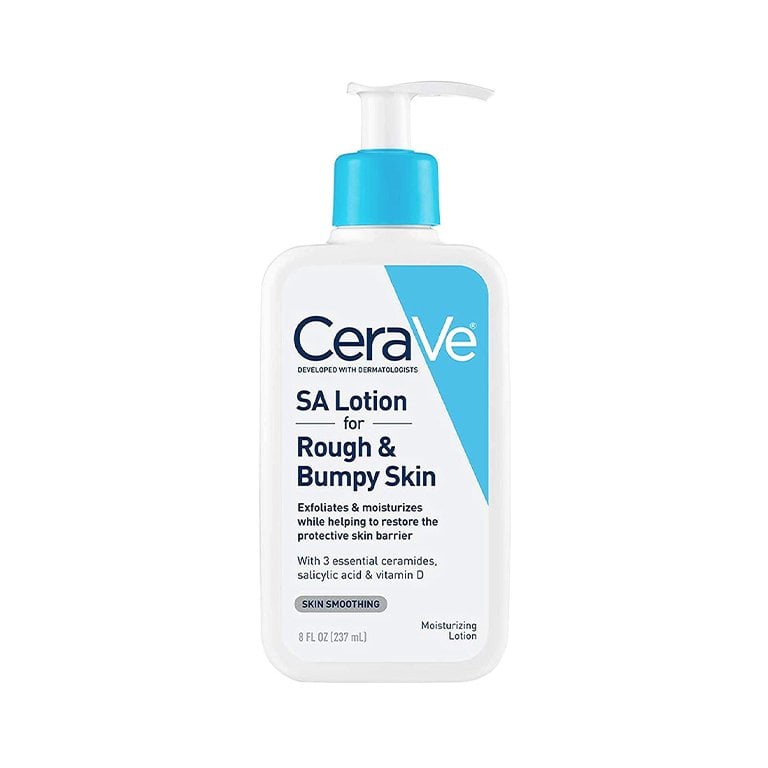 This smooth, creamy aftershave comforts irritated skin post-shave. Formulated with aloe vera, lipo hydroxy acid, willow herb extract and vitamin E, it gently exfoliates and soothes at the same time. Not only is this pick great for minimizing razor burn and ingrown hairs, it also helps to calm the look of redness. The formula is suitable for all skin types, including sensitive skin.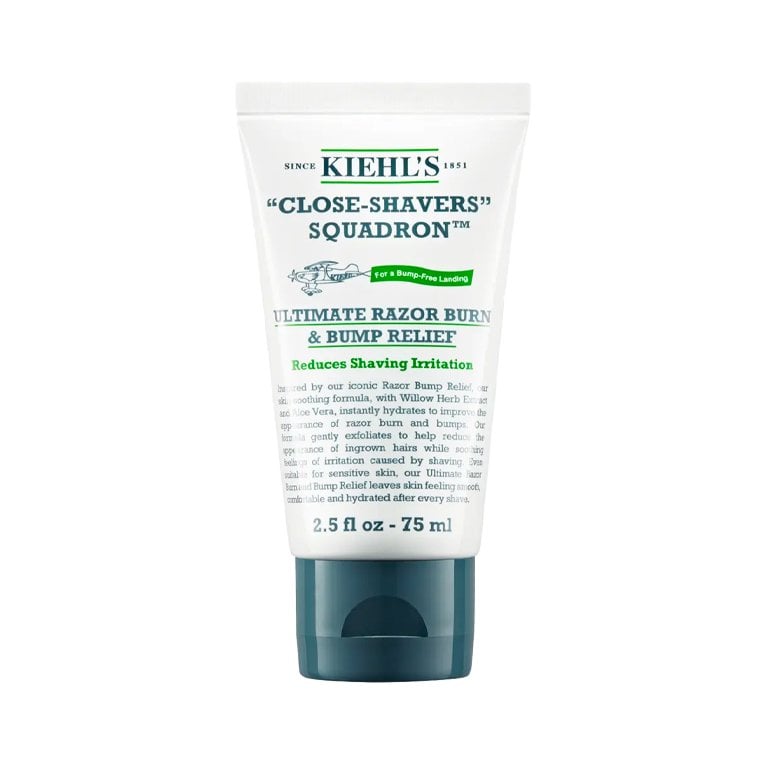 Give your post-shave skin some extra moisture with this gentle, fragrance-free cream. Hyaluronic acid and ceramides provide dry skin relief for up to 24 hours post-application and the rich, hydrating texture sinks in quickly to leave skin baby-soft. This cream works for all skin types and boasts a seal of acceptance from the National Eczema Association.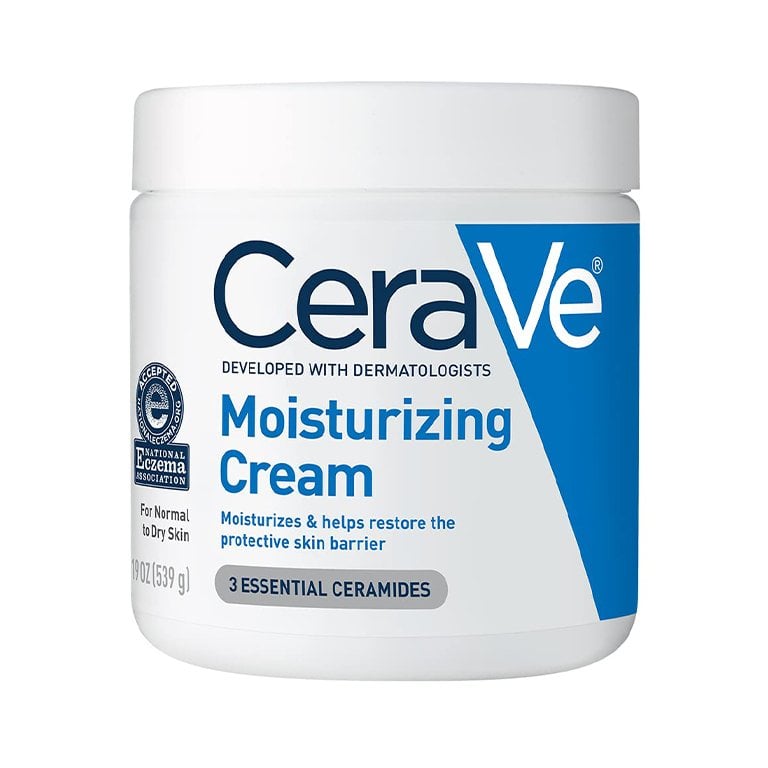 Before you shave, slough off dead skin cells with this sweet-smelling grapefruit body scrub. Aloe vera and chamomile soothe and hydrate skin, while a blend of crushed apricot seeds, perlite and gentle beads exfoliate skin for a smooth, clean canvas.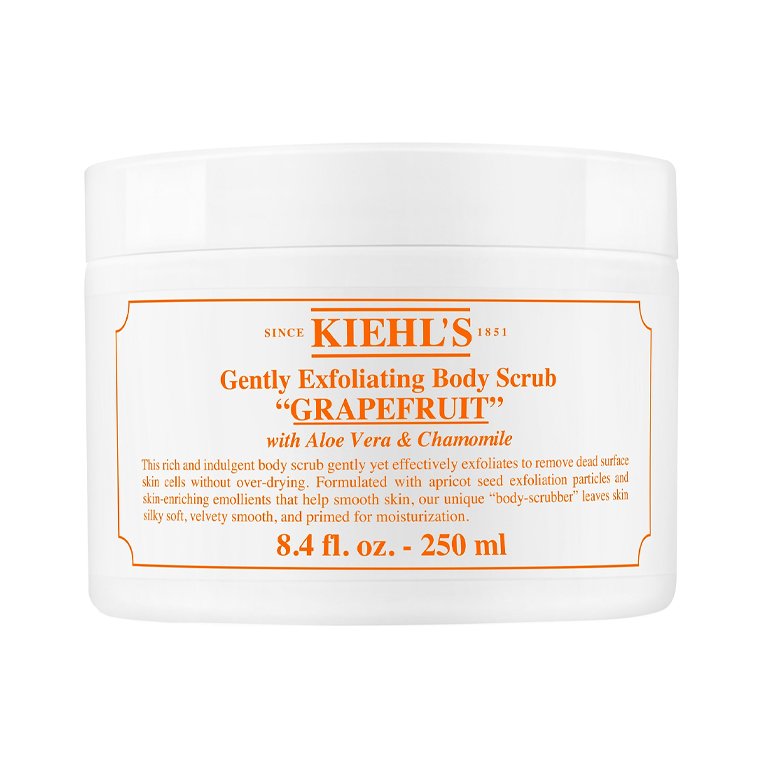 This toner, made with 98% natural origin ingredients, is a soothing post-shave pick. The water-based formula is alcohol-free, so it won't sting or dry out your skin. It's formulated with witch hazel and aloe vera to clean out pores and calm your skin.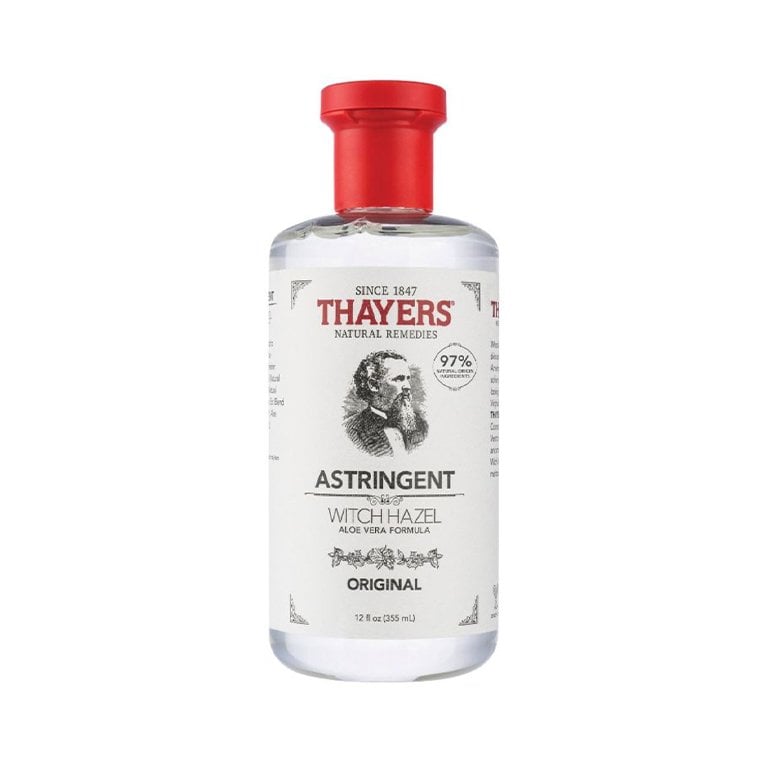 Another downside to pimples after shaving (besides the bumps themselves)? The resulting itchiness and discomfort. This ceramide-infused cream helps soothe itchiness associated with skin irritations, eczema and dryness. It's a fragrance-free, non-comedogenic formula that locks in moisture and helps protect your skin's natural barrier. It promises to relieve itchiness in as little as two minutes and provide long-lasting hydration and comfort.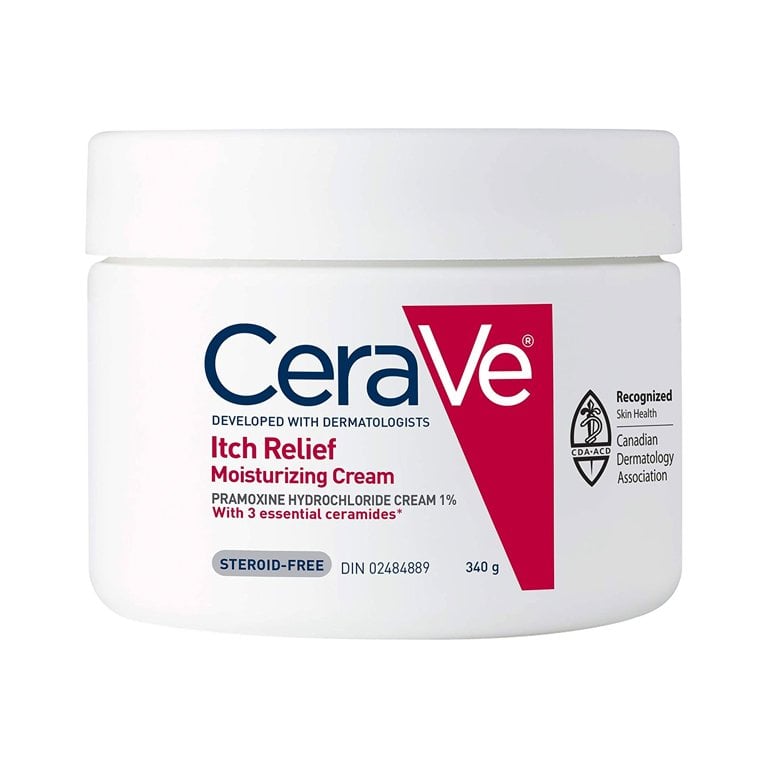 With maximum-dose 2% salicylic acid, this spray helps clear up body acne in as little as seven days without over-drying your skin. It features a 360-degree nozzle so you can target all the hard-to-reach areas where breakouts may appear. Spray it on to prevent new pimples from forming and help shrink existing blemishes.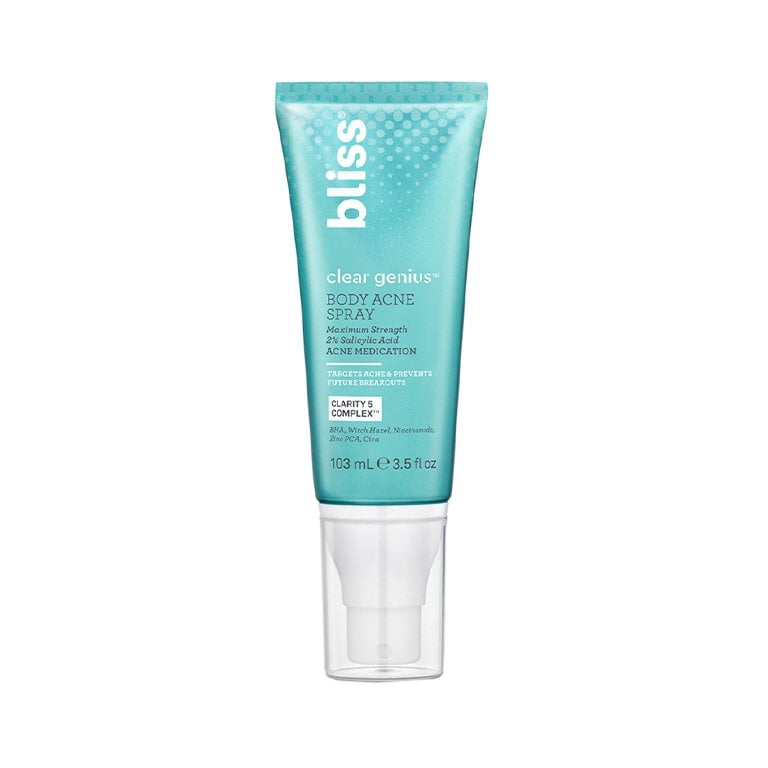 You've more than likely applied a face mask to unwind before, but what about a mask for your body? This green jelly-like mask combines CBD, salicylic acid and vitamin A to decongest pores (clogged pores can lead to more breakouts), calm inflammation and help eliminate existing breakouts. To use, apply the mask to clean, dry skin anywhere you're prone to breaking out. Let sit for 15 to 20 minutes before applying any other body products on top. According to the brand, there's no need to wash this mask off.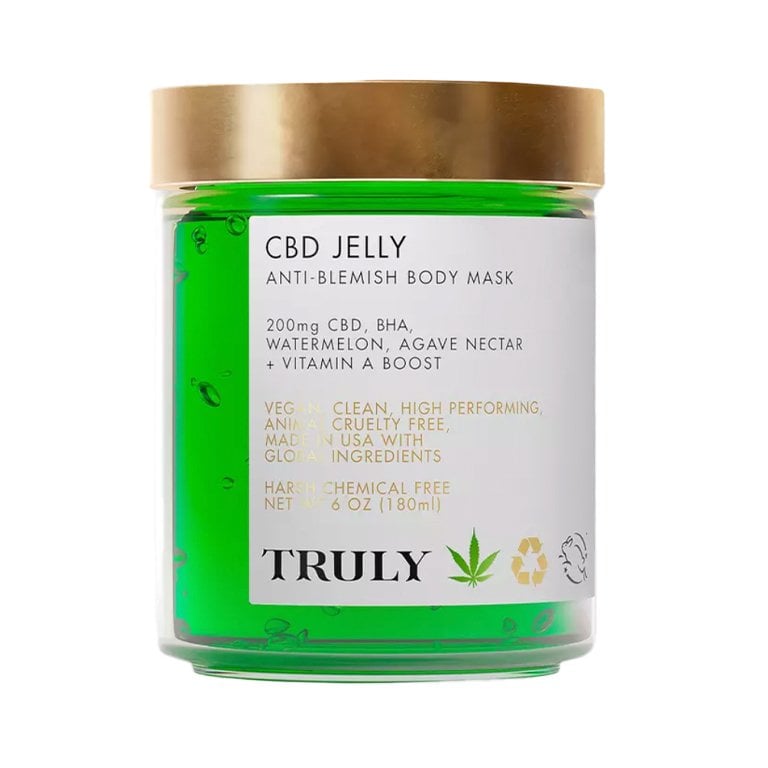 This rich, indulgent shave butter helps you achieve a closer shave and leaves skin silky smooth and hydrated. It wraps skin in a nourishing blend of avocado butter, curacao butter, aloe and shea — the perfect antidote to shave-related irritation. Plus, it smells incredible, like a warm vanilla sugar cookie.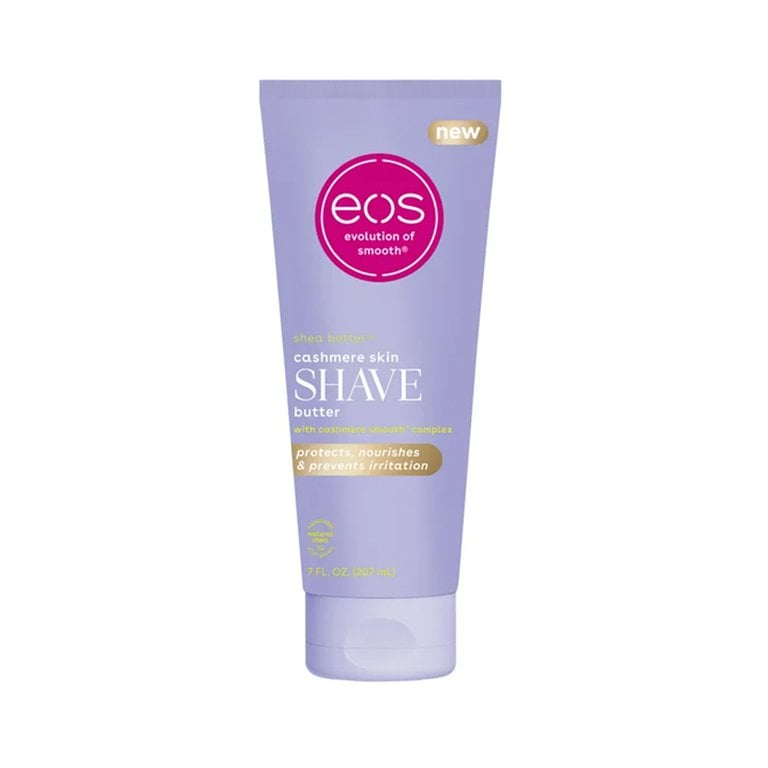 This gel-to-milk shave gel offers a cushiony, moisturizing shave. A blend of botanical oils and vitamin C hydrate and brighten skin as you shave while anti-inflammatories like dandelion root keep redness and itchiness to a minimum. This pick has a fresh, subtle scent and a little goes a long way in achieving a smooth, close shave.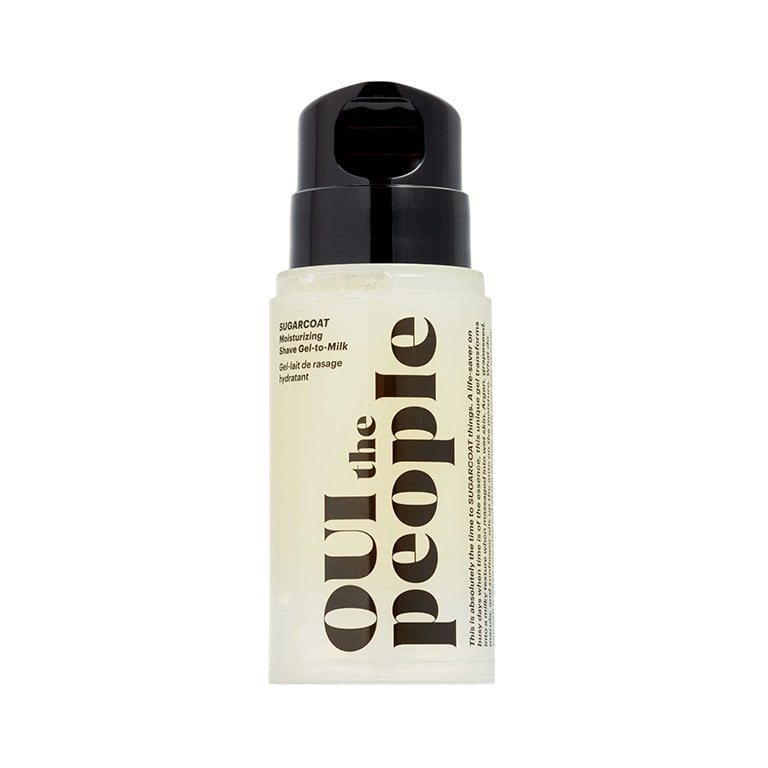 This lightweight oil softens hair and minimizes ingrown hairs for a less red, bumpy appearance. The cruelty-free formula has been gynecologically tested so while you can use it anywhere you shave (or anywhere you want softer hair and skin), you can trust that it's gentle enough for the ultra-sensitive bikini area.
The key to a close, smooth shave and fewer breakouts is a clean, sharp razor. This kit from Athena Club comes with one razor, two five-blade cartridges that are ideal for catching every hair with a single pass and a magnetized hook for easy storage in your shower. The blades are infused with a water-activated serum that soothes and comforts skin as you shave.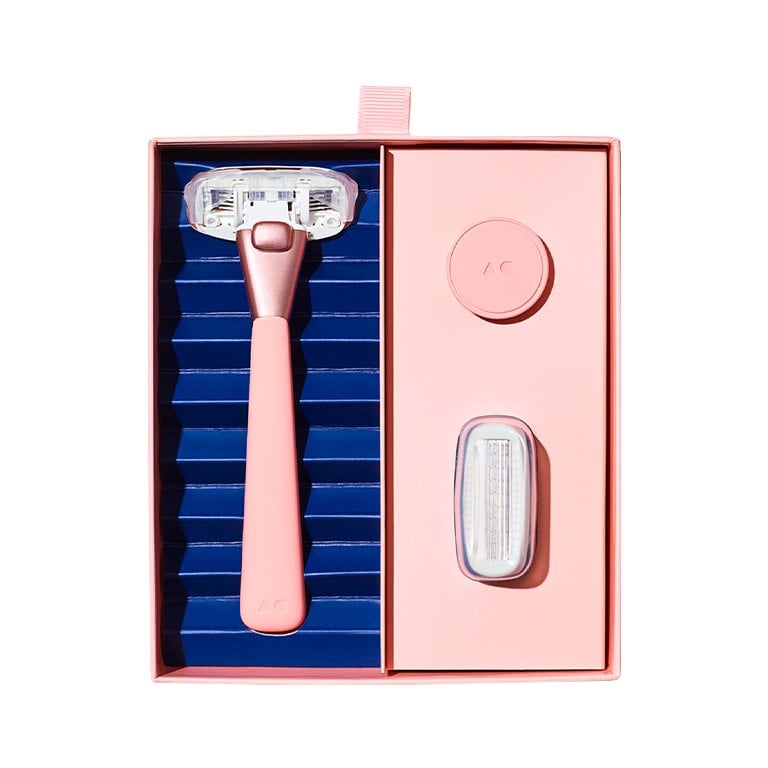 Additional reporting by Ariel Wodarcyk
Read more

Back to top