Skin Sleuth: What Is Kakadu Plum and What Does It Do for Your Skin?
September 10, 2019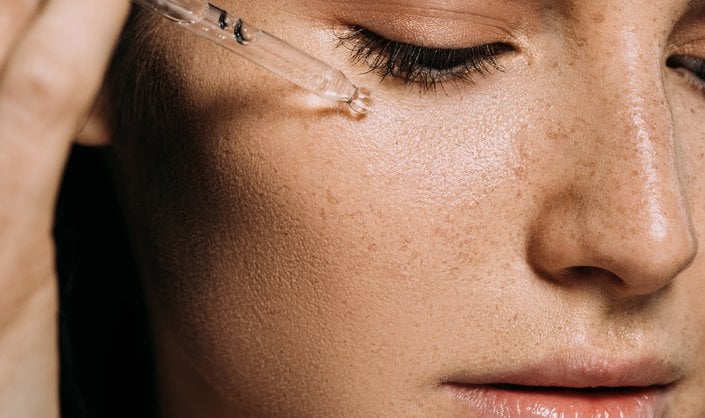 If you thought citrus fruits like oranges were the only major source of vitamin C, think again. Kakadu plum is yet another potent origin of the buzzy skin-care ingredient, except this one hails from Australia. Ahead, we consulted with two industry experts, board-certified dermatologist Shasa Hu, MD, FAAD, and co-founder of BIA Life, as well as Naissan O. Wesley, MD, FACMS, an Arbonne Scientific Advisory Board Member, to learn more about Kakadu plum and how this vitamin C-rich ingredient can help the appearance of your skin. 
What Is Kakadu Plum? 
Kakadu plum, also known as green plum and murunga, is a flowering plant native to Australia and considered the country's star superfood. But its known benefits aren't just concentrated on food. Kakadu plum is used in a variety of beauty products — some of which you might already use in your skin-care routine and don't know it. The native Australian fruit is packed with ingredients like vitamin C and phytochemicals. 
What Are Some of the Known Skin-Care Benefits of Kakadu Plum?
"Products with vitamin C have  multiple skin-care benefits, as it can serve as an antioxidant that helps skin  fight free radicals created from the sun and environmental damage," explains Dr. Wesley. "Kakadu plum is known to be a natural source of it." In addition to improving the appearance of the skin's surface and boosting its natural defense, products with Kakadu plum can help with anti-aging, too. "Vitamin C is also an essential factor in collagen production, which is why Kakadu plum can help to improve our skin elasticity," says Dr. Hu. The phytochemicals like gallic and ellagic acids in Kakadu plum, when added to products, may also help with your skin's barrier. "Gallic acid is also promising in restoring the skin barrier function and ellagic acids can help to improve skin elasticity."
How Can You Use Kakadu Plum in Your Skin-Care Routine?
Like other vitamin C sources, Kakadu plum can be — and is already — used in a variety of skin-care products designed to address a wide range of skin concerns. "It's a natural source of an antioxidant and can be used instead of synthetic sources of Vitamin C," explains Dr. Wesley. It's important to keep in mind that the ingredient needs to be stored properly, though. "Similar to other vitamin C extracts, Kakadu plum extracts need to be stored in photoprotective containers to minimize degradation with oxygen," says Dr. Hu. That is to say, you want your Kakadu plum products to come in dark, air-tight bottles to reduce their exposure to sunlight and air. 
Is Kakadu Plum Safe for All Skin Types?
"Kakadu plum contains a higher concentration of vitamin C than all other natural sources of vitamin C, but interestingly, it is well tolerated," says Dr. Hu. "Be cautious with products containing Kakadu plum if you have any known allergies to the citrus family, or if you are already using topical products containing retinol or AHA/BHA." This is because when any acids are combined with vitamin c, some irritation can occur, advises Dr. Hu. 
If you're looking to try skin-care products made with Kakadu plum, dry Dr. Wesley's recommendation, Arbonne's RE9 Advanced Prepwork Hydrating Dew Cream, or Dr. Hu's recommendation, DERMAdoctor Kakadu C Serum.
Read More:
Derm DMs: Can You Use a Chemical Exfoliator If You're Using a Retinol?
I Tried It: The Kiehl's Avocado Nourishing Hydration Mask
All About Jojoba Oil and Its Many Skin-Care Benefits
Read more

Back to top