What Should I Do If I Can't Tolerate Vitamin C?
October 06, 2020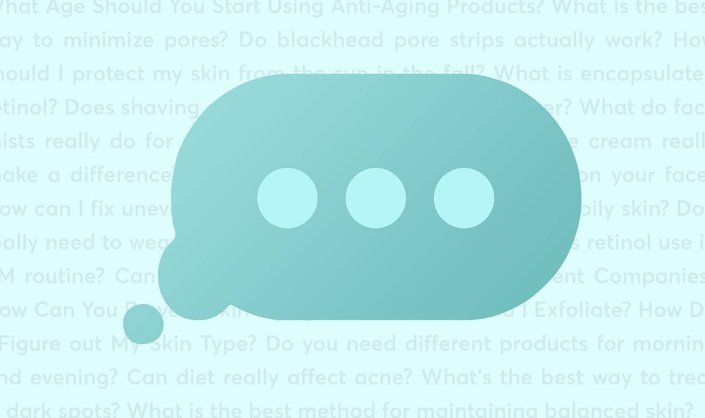 All I want is for my skin to be as bright, even and glowy as humanly possible. The beauty obsessee in me knows that the most logical solution is to incorporate an antioxidant-rich, vitamin C serum into my morning routine. But here's the problem: Every single time I test out a vitamin C serum, my skin panics and becomes a red, irritated and pimple-packed mess. Am I allergic? Could I have an intolerance or sensitivity? I wasn't sure what was going on beneath my skin's surface, so I turned to board-certified dermatologist, Dr. Rachel Nazarian for help. Ahead, she's sharing why skin can have a vitamin C sensitivity and what to do about it.
Can You Be Intolerant to Vitamin C? 
Here's the deal. It's highly improbable that you have an allergy to vitamin C; it's a natural, pure ingredient that the skin needs. That said, skin-care products with vitamin C in them can cause sensitivity, irritation and changes in your skin's texture. "If you're using something that's a little too intense, a little too dry or a little bit too irritating, like the higher concentrations of l-ascorbic acid, it can cause irritation," says Dr. Nazarian. "If it disrupts the pH of your skin, you can get little irritation bumps." 
If you're noticing cystic acne though, chances are it's not directly from the vitamin C, but a reaction to another ingredient. Dr. Nazarian explains that vitamin C in its active form is largely unstable. As a result, other ingredients, such as acids or oils, are added to pure vitamin C in order to stabilize it and increase its shelf life. These additives could trigger an acne breakout. "Sometimes the vitamin C will be stable in oil and water," says Dr. Nazarian. "That oil base can have a lot to do with your acne." 
How to Avoid Irritation
According to Dr. Nazarian, people with sensitive skin should explore vitamin C forms other than l-ascorbic acid, such as sodium ascorbyl palmitate or magnesium ascorbyl phosphate. Reason being, l-ascorbic acid has a pH of around four, which is lower than your skin's normal pH. "L-ascorbic acid with a pH of below four can sometimes itself be a little bit irritating and creates the need for a product that stabilizes at that pH, which may cause problems for people with sensitive skin," she says "These other formulations (like sodium ascorbyl palmitate or magnesium ascorbyl phosphate) take away those requirements." Dr. Nazarian explains that something like sodium ascorbyl palmitate actually has a fatty acid in its composition, which can be calming and less irritating on the skin. If you do want to use l-ascorbic acid, however, look for concentrations of 10% and be sure not to exceed 20% concentrations. 
Still not having any luck? There are a few vitamin C alternatives to consider that can provide you with similar benefits. "Vitamin C has a unique ability to improve surface skin pigmentation by interfering with an enzyme required for melanin production and can increase collagen production at the surface levels," says Dr. Nazarian. "Many other ingredients can do similar things, so you can find products to replace it." She recommends looking for other anti-inflammatory and antioxidant ingredients such as melatonin, bakuchiol, vitamin E and green tea extract. 
I Had a Negative Reaction. Now What? 
If you suspect that your  vitamin C serum is causing skin irritation, it's important to stop using it and consult with your doctor. It'll likely take at least a week for your skin to calm down, but there are a few  things you can do to help. "Minimize exposure to anything that may disrupt the pH or natural oil barrier," says Dr. Nazarian. "That means no harsh cleansers — you can't clean this irritation away." She also suggests incorporating a hydrating cream, like the CeraVe Moisturizing Cream.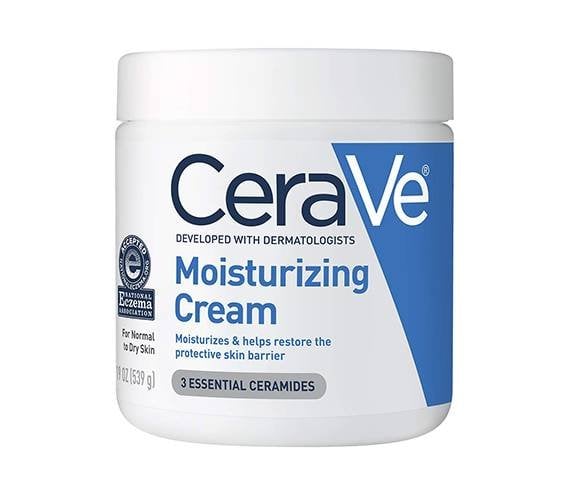 Read More:
5 Editor-Approved Eye Creams Available on Amazon
This Is Why You Should Never Wear Makeup to the Gym
Career Diaries: How Craig Dubitsky, Founder of Hello Products, Is Making Toothpaste Fun
Read more

Back to top