The Most Common Causes of Chest Acne and How to Get Rid of It
January 11, 2023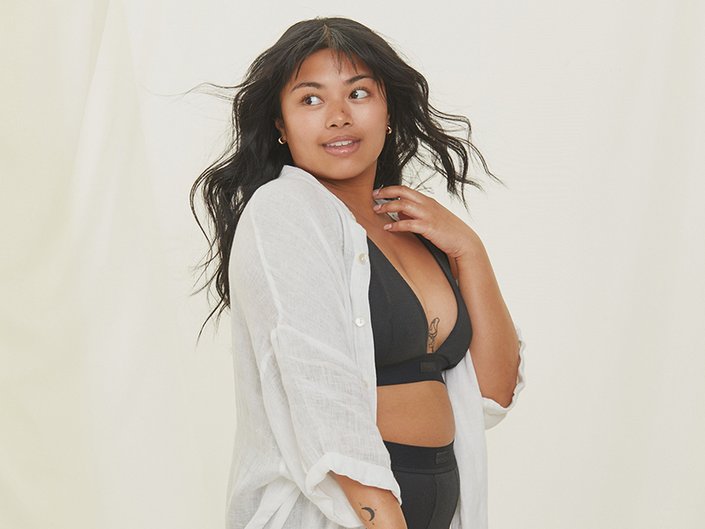 Pimples can pop up anywhere on the skin, from your scalp to your butt (yes, buttne is a thing!) and on your chest. When it comes to breakouts on the chest, excess oil, sweat and clothing are just a few of the potential culprits. Below, we're sharing seven potential causes of chest acne and the best products to treat the breakouts, with recommendations from Dr. Marisa Garshick, a board-certified dermatologist and Skincare.com consultant based in New York City.
What Causes Chest Acne?
Excessive Sweating
One of the most common reasons for chest acne is sweat that's been lingering on the skin for prolonged periods of time, whether it be due to exercise or heat. When sweat mixes with existing dirt, toxins and oil on the skin's surface, it can clog the pores, resulting in chest acne. It's recommended to shower or, at the very least, rinse off within ten minutes of exercise or excessive sweating.
A Reaction to Synthetic Materials or Fabrics
Ill-fitting clothing or clothing made of irritating materials can lead to acne, especially if the skin is particularly sensitive. Acne mechanica is the result of materials or objects touching your skin and causing a breakout. The skin condition can also be aggravated by moisture, so if you're sweating while wearing clothing that doesn't breathe, you'll be more prone to breakouts. Look for clothing in loose, lightweight and natural (aka not synthetic) materials for maximum breathability. Similarly, your chest acne could be the result of an allergic reaction to a new detergent or cleaning product used on your clothing or sheets. When in doubt, consult a dermatologist.
Hormonal Changes
Any major hormonal changes (think: puberty, periods and pregnancy) or fluctuations in the body can send our oil-producing sebaceous glands into overdrive. This can clog pores and potentially lead to chest pimples. If you're noticing changes in your hormones, talk to a doctor.
Touching Your Chest
We've heard it over and over again: Don't touch your skin! Our fingertips are covered in oil and bacteria that can transfer onto the chest. Before you apply any skincare products to your chest, make sure you wash your hands first.
Hypersecretion of Oil
When your skin is dry, whether because of wind, cool temperatures or prolonged sun exposure, it can start to produce excess oil in order to compensate for the loss of moisture. When excess oil mixes with dead skin cells, bacteria, dirt and debris, it can cause acne. That's why it's important to apply hydrating products on your neck and chest during your morning and nighttime skincare routines.
Genetics
There are certain irregularities in types of genes that can cause an increased chance in getting acne. If your parents have a history of struggling with acne, whether on the chest or elsewhere, you may be more likely to experience the same skincare issue.
Your Skincare and Makeup Products
The same way your skin can react to certain fabrics or detergents, beauty products can also cause breakouts. Depending on their ingredients, some products have a higher likelihood of clogging pores and causing breakouts than others.
When shopping for new body lotions, moisturizers or concealers, look for ones with any of these keywords on the label: non-comedogenic, non-acnegenic, oil-free and "won't clog pores."
How to Prevent Chest Acne
In addition to identifying the causes above, there are several skincare practices you can incorporate to reduce your chance of chest acne. "When it comes to chest acne, it can be especially important to wash the skin regularly, especially after sweating or exercise to prevent clogged pores," says Dr. Garshick. "It can also help to use an acne wash containing ingredients such as salicylic acid or benzoyl peroxide."
In addition to using acne-fighting body washes, Dr. Garshick stresses the importance of using non-comedogenic body-care products, such as lotions and moisturizers. Non-comedogenic formulas help prevent clogged pores, which reduces your skin's chance of breaking out. Regular exfoliation can help unclog pores as well — Dr. Garshick recommends exfoliating your skin once a week.
How to Get Rid of Chest Acne
Again, Dr. Garshick says that one of the best ways to get rid of chest acne is to regularly cleanse your skin, especially if you've been sweating. This will prevent sweat and grime from clogging your pores. In addition to regular showers and cleansing, Dr. Garshick says that anti-acne ingredients like benzoyl peroxide, salicylic acid and retinoids can all help lessen and eliminate chest acne. In some cases, she says, your dermatologist may write you a prescription for certain oral or topical acne medications.
How to Get Rid of Chest Acne Scars
First things first: If you have chest acne, do your best not to pick at or pop it. Doing so can increase inflammation and up your chance of scarring. If you've already picked at the spots, or you have deep breakouts that led to scars, there are a few fixes you can try at home or in a dermatologist's office. "Acne scarring on the chest can be treated with retinol [and] gentle exfoliants, including in-office chemical peels and lasers," says Dr. Garshick. "It is important to remember that the skin on the chest is delicate so it is important to not be too aggressive with treatments on the chest."
The Best Products for Chest Acne
This non-comedogenic and fragrance-free body wash contains salicylic acid, a chemical exfoliant that helps unclog pores and reduce breakouts. In addition to salicylic acid, it helps soothe and retain skin's moisture with three essential ceramides, hyaluronic acid and niacinamide. This body wash gently exfoliates for smoother, clearer skin.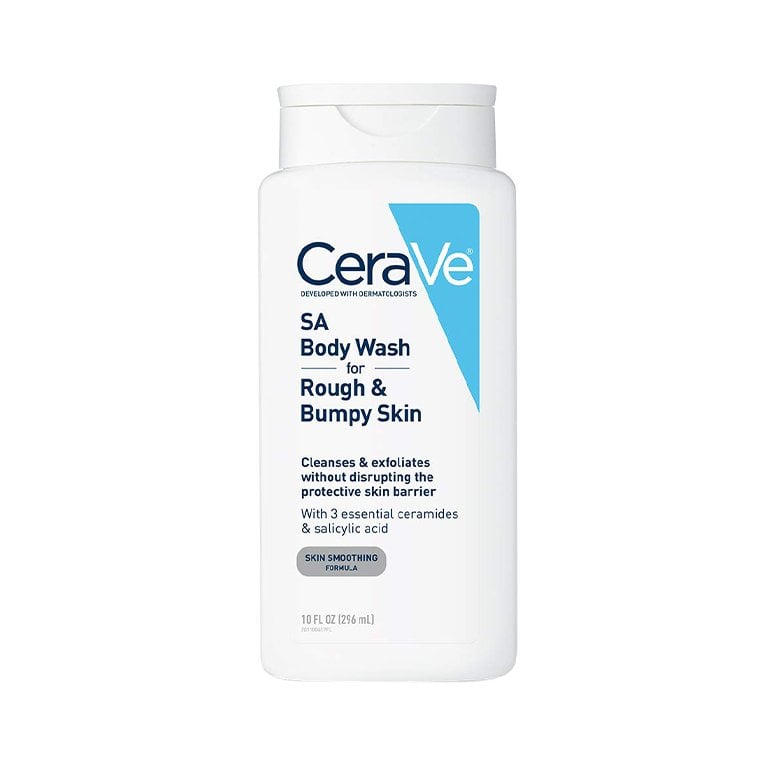 Applying lotion post-shower is critical to maintaining your skin's moisture barrier, but if you have acne-prone skin, it's just as important to look for a lightweight, non-comedogenic formula that won't clog your pores. This La Roche-Posay moisturizer fits the bill perfectly. Formulated with thermal water, shea butter, ceramides, glycerin and niacinamide, it attracts and retains moisture while being incredibly gentle on the skin. It's accepted by the National Eczema Association and is allergy- and dermatologist-tested for sensitive skin.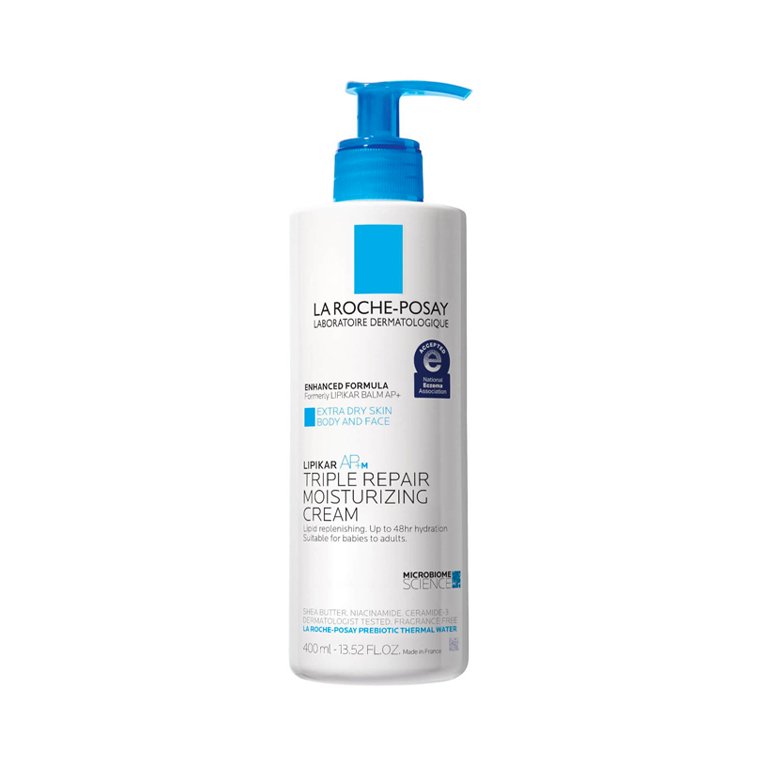 In addition to the brand's salicylic acid body wash, CeraVe offers a matching body moisturizer. The cream contains a mix of salicylic and lactic acids to gently exfoliate your body and decongest pores. Hyaluronic acid, niacinamide and three essential ceramides help keep your skin's moisture balance in check too and prevent the salicylic acid from over-drying your skin. This body cream is non-comedogenic and fragrance-free.
When you're dealing with chest acne, try applying a thin layer of this clarifying toner to the affected area with a cotton pad. Inside this formula from Thayers, you will find a blend of purifying lemongrass oil, 2% salicylic acid, witch hazel and tea tree oil. It's alcohol-free and dermatologist-tested for sensitive skin.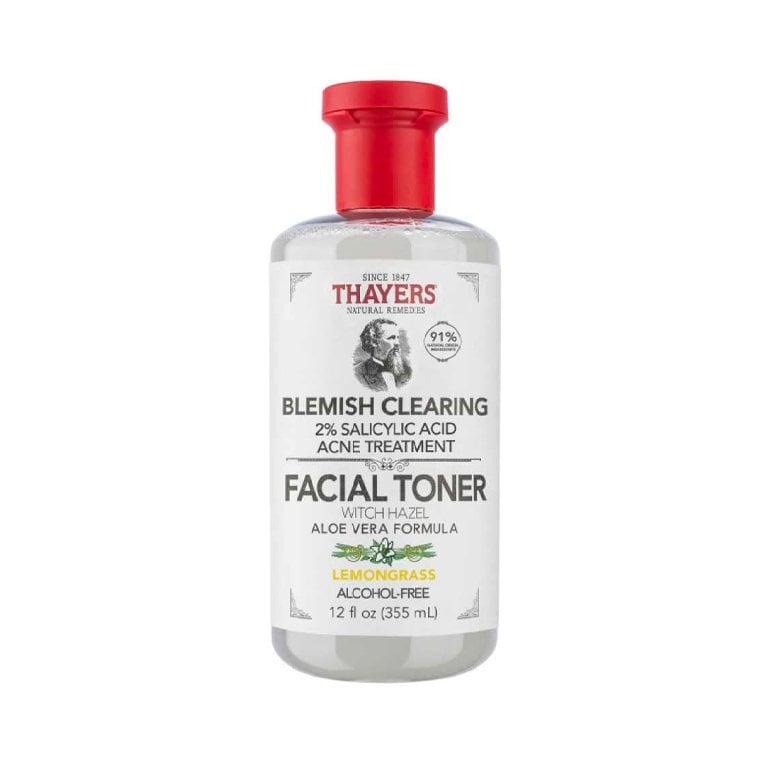 Got stubborn chest breakouts that won't go away, despite your new body-care routine? If the breakouts are making you feel self-conscious, try topping them with a body foundation. This Dermablend foundation stick provides a highly pigmented, full-coverage finish that's water, smudge and transfer-resistant. For the most budge-proof results, be sure to set the foundation with a loose powder. Once set, it should give you up to 16 hours of wear, so you can feel your best in every strapless and plunging neckline you try on.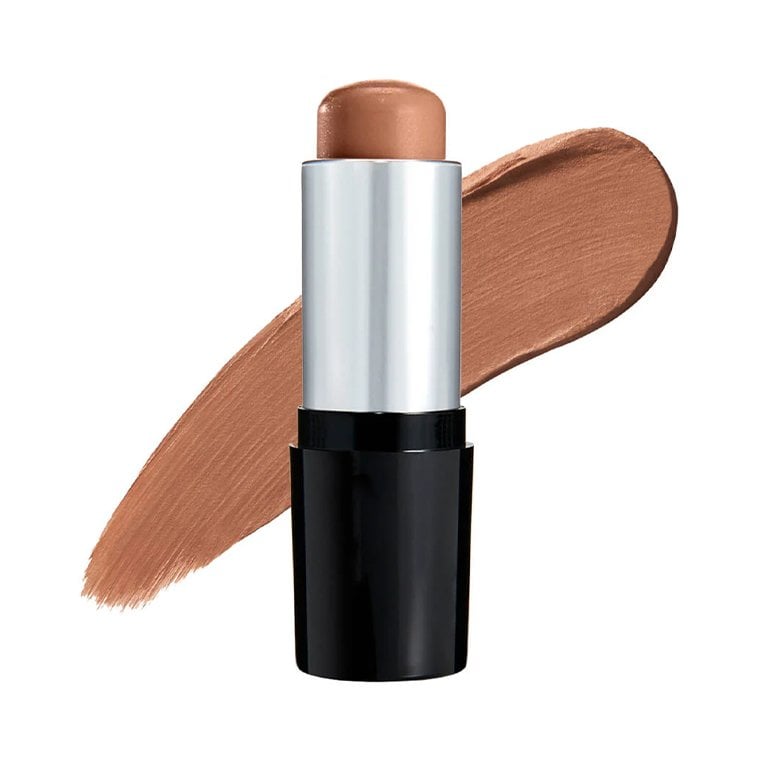 Made specifically for targeting body acne, this spray from Bliss is a great addition to your body-care arsenal. It contains maximum strength 2% salicylic acid to reduce existing acne and prevent new breakouts from popping up. Plus, if you experience body acne on your back or legs in addition to your chest, the 360-degree nozzle makes it easy to spray onto all those hard-to-reach spots.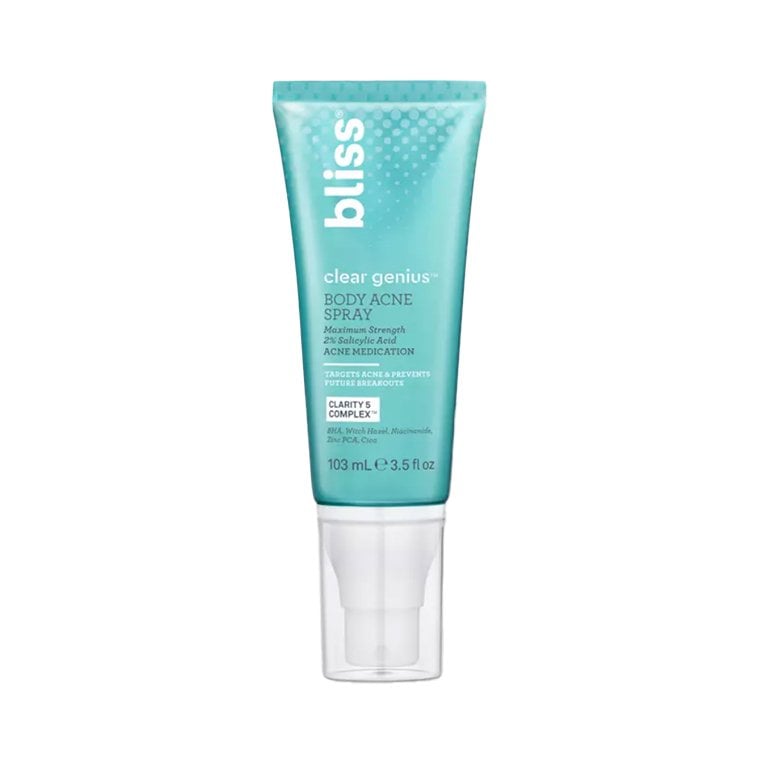 Another great body mist, this option packs a blend of 2% salicylic acid, blue tansy, niacinamide, witch hazel and tea tree oils for skin that's super clear and smooth. With a light tea tree scent and a vegan formula, this will make a welcome addition to your body-care routine. Reviewers rave about its ability to clear their persistent chest acne and bacne.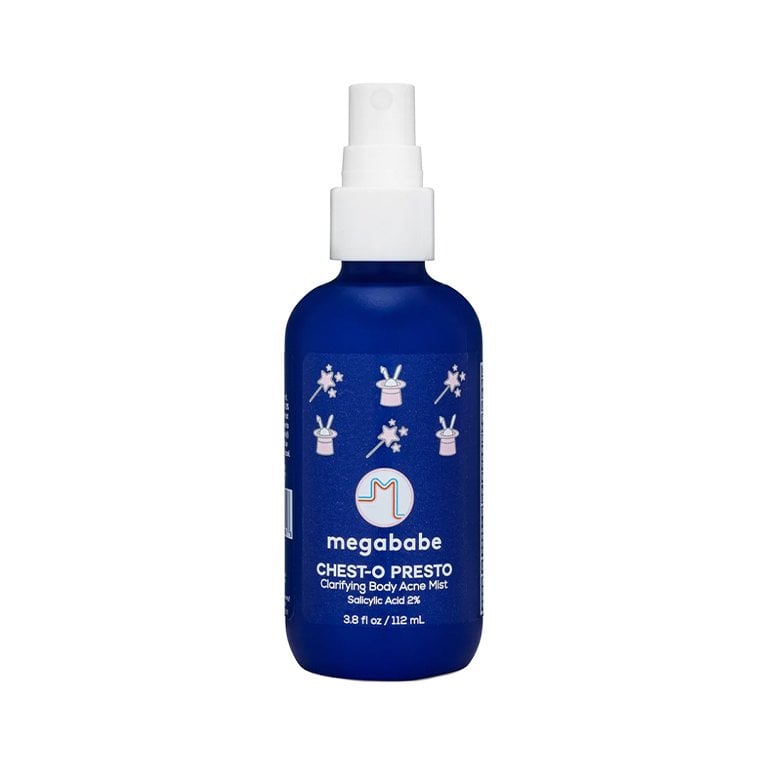 You might know about retinol's benefits for your face — not only can it help soften fine lines and wrinkles, it also increases cell turnover to unclog pores, reduce breakouts and fade the look of acne scars. Those same benefits extend to your body too. Instead of wasting precious drops of your favorite retinol face serum, try applying this retinol-infused body lotion after you shower. Just be aware that retinol can increase your skin's sensitivity to the sun, which makes it extra important to apply and reapply SPF 30 or higher to any exposed skin.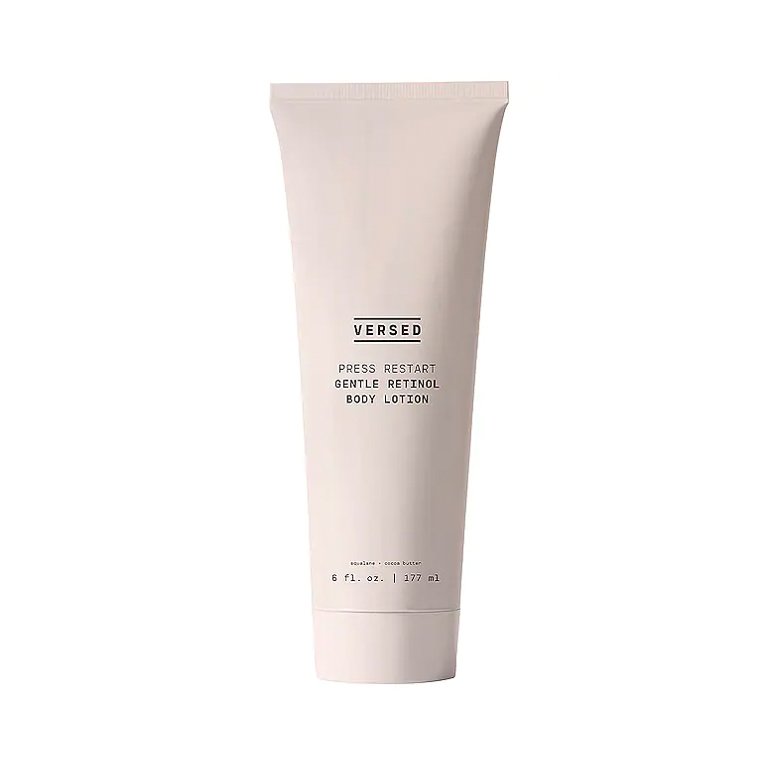 Read more

Back to top