Kojic Acid Might Be the Ingredient You Need to Get Rid of Dark Spots
October 04, 2021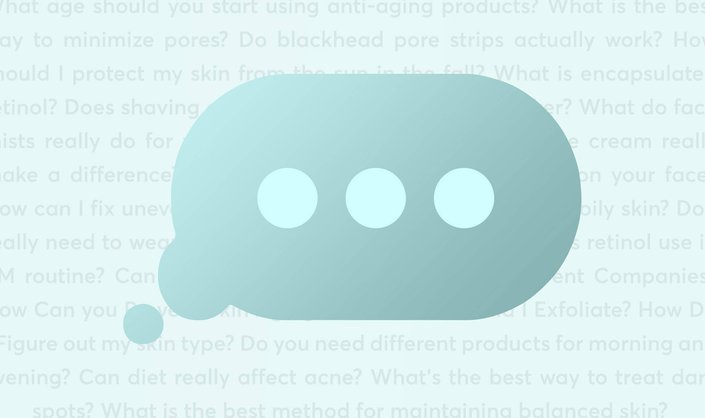 Whether you have post-acne marks, sun damage or melasma, hyperpigmentation can be tricky to deal with. And while you might have heard of some ingredients that can help lighten those dark spots, such as vitamin C, glycolic acid and sunscreen, there's another ingredient that can help that we think doesn't get as much attention as it deserves: kojic acid. Here, we tapped board-certified dermatologist and Skincare.com consultant Dr. Deanne Mraz Robinson to learn all about kojic acid and how it can address discoloration. 
What Is Kojic Acid? 
According to Dr. Robinson, kojic acid is an alpha-hydroxy-acid. Kojic acid can be sourced from mushrooms and fermented foods such as rice wine and soy sauce. It is most often found in serums, lotions, chemical peels and exfoliators. 
What Are the Skin-Care Benefits of Kojic Acid?
"While kojic acid has exfoliating benefits, it is best known for its ability to lighten hyperpigmentation," says Dr. Robinson. She further explains that it works in two ways. First, she says it has the ability to  slough away hyperpigmented skin cells and second, it suppresses the production of tyrosine, an enzyme that helps our bodies to produce melanin. That means anyone who experiences any form of discoloration would be a great candidate to use kojic acid in their routine to help lighten the excess melanin. Kojic acid is also said to have antifungal and antibacterial properties and benefits, according to Dr. Robinson. 
What's the Best Way to Incorporate Kojic Acid Into Your Skin-Care Routine?
"I recommend integrating it in with a serum, which will have a higher concentration and sink into the skin longer versus a cleanser, which is rinsed off," says Dr. Robinson. One of her recommendations is the SkinCeuticals Discoloration Defense, which is a dark spot-corrector that works to improve the appearance of stubborn brown spots and post-acne marks. To experience the most effective results, Dr. Robinson recommends using this serum in your morning and evening skin-care routines. In the morning,"use of a broad spectrum SPF 30 or above because  kojic acid can make skin more sensitive to the sun," she says. "This will also help to prevent new dark spots from forming while you're working on what you already have." Need a recommendation? We love the CeraVe Hydrating Sunscreen with SPF 50.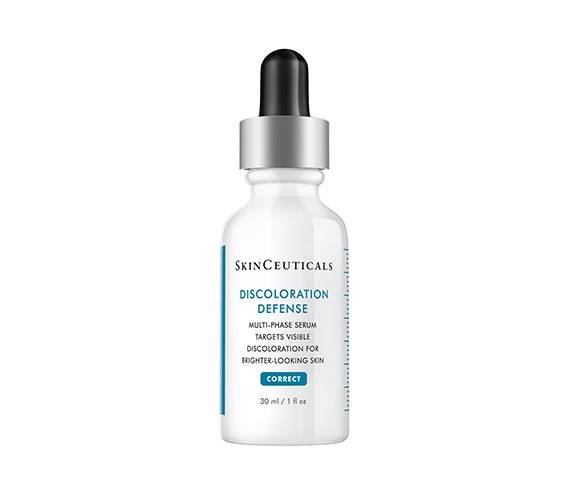 Design: Hannah Packer


Read More: 
A Dermatologist's Guide to Choosing the Right Acid for Your Skin
How to Treat and Prevent Dark Spots on Deep Skin Tones
Read more

Back to top