Milia: What You Need to Know About the Tiny White Bumps on Your Skin
September 15, 2023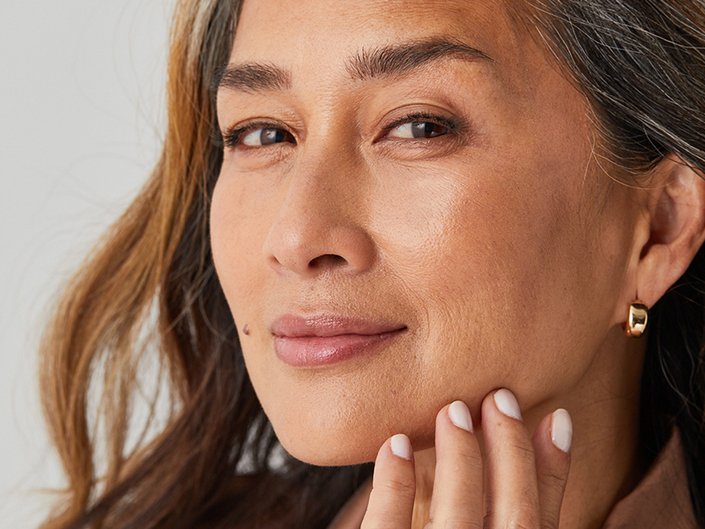 If you're noticing small white bumps under your skin, you may think you're breaking out — but there's a big chance the bumps are actually

milia

. Due to their small size and white color, milia are

often mistaken for whiteheads

, but despite the similarities in appearance, milia aren't a

form of acne

. That's why your handy

spot treatment

probably isn't helping minimize the bumps. Keep reading to learn more about what exactly milia are and how to effectively get rid of them, plus what not to do if you're experiencing them.
What Are Milia?
According to Dr. Heather Woolery-Lloyd, a board-certified dermatologist in Miami and Skincare.com consultant, milia are a buildup of keratin underneath the skin that result in the appearance of tiny, white bumps. "Milia develop when tiny skin flakes become trapped in small pockets near the surface of the skin," she explains. Dr. Ariel Ostad, cosmetic surgeon and founder of Dr. Ariel Ostad's Medical Grade Skincare, notes that milia can occur on people of all ages and ethnicities.
According to the Cleveland Clinic, there is actually not one, but six, different forms of milia a person can have. There's neonatal milia, which only occurs on infants and typically appears on or around the nose; primary milia, the kind we're discussing in this article; secondary milia, which can be a result of trauma to the skin, such as burns, rashes, blisters and sun exposure and juvenile milia, which are genetic. The last two kinds of milia — milia en plaque and multiple eruptive milia — are the most rare. Milia en plaque typically occurs in people assigned female at birth between the ages of 40 and 60, and looks like a small clump of milia on a raised patch of skin. This condition typically occurs behind the ears or on the eyelids, cheek or jaw. Multiple eruptive milia causes groups of milia to pop up on the face, upper arms and abdomen — this kind can also be itchy.
What Causes Milia?
Again, milia is a result of dead skin cells getting trapped inside the pores and hardening to become small, white or flesh-colored bumps. "Milia can be caused by oily skin, commonly due to products that clog pores such as sunscreen, improper moisturizer, and makeup," Dr. Ostad adds.
Where Do Milia Typically Appear?
Most often, milia forms under the eyes and around the nose or cheeks, but they can appear anywhere on the face. As mentioned above, there are rare forms of milia that can also occur on the arms and abdomen.
How to Get Rid of Milia
Milia typically disappear on their own within a matter of weeks or months, but sometimes need professional attention to remedy. Whatever you do, don't try to pop the bumps as that can cause redness and irritation. Instead, Dr. Woolery-Lloyd recommends scheduling an appointment with your dermatologist to address milia. "Unlike pimples, milia don't have a natural opening to expel their contents, so a sterile needle is used to form a small opening and then the contents are removed," she says. "With this treatment, they can typically heal without any scarring."
If you want to speed up the process of getting rid of milia without irritating your skin, Dr. Ostad says exfoliation is essential. "You can get rid of milia by incorporating a salicylic acid cleanser, glycolic acid pads, exfoliating two to three times a week and [adding] retinol products into your skincare routine," he notes.
How to Prevent Milia
Again, it's best to go to a professional to remove milia, but you can try to prevent them from popping up in the first place. "The best ways to prevent milia are by using a proper skincare routine based on your skin type and concerns," says Dr. Ostad. "It's recommended to use an effective cleanser and retinol to prevent these from forming."
Dr. Woolery-Lloyd also echoes Dr. Ostad's statement that incorporating exfoliation into your skincare routine is essential. We love the Youth To The People Mandelic Acid + Superfood Unity Exfoliant because it's a lightweight liquid exfoliant powered by three exfoliating acids to resurface the skin. In addition to exfoliating, it also helps to reduce the appearance of clogged pores, smooth uneven skin texture and support a healthy skin barrier.
The Best Skincare Products for Milia
This is a salicylic acid-infused cleanser that gently cleans skin of impurities and exfoliates in order to prevent a buildup of dead skin cells. Unlike some salicylic acid skincare products, this cleanser is non-stripping and is gentle enough to be used on all skin types. In addition to salicylic acid, a chemical exfoliant, it contains barrier-repairing ceramides, antioxidant vitamin D, hyaluronic acid and soothing niacinamide. Together, these ingredients help maintain the moisture balance of your skin while effectively clearing it of excess oil and dead skin cells. The formula is also non-comedogenic and fragrance-free.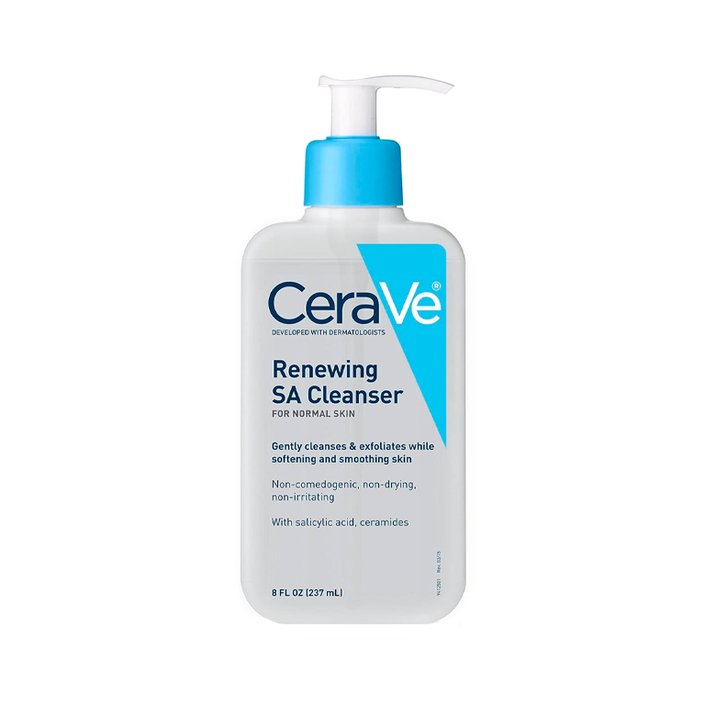 The Youth To The People Mandelic Acid + Superfood Unity Exfoliant is an editor-approved staple for its gentle, non-abrasive exfoliating properties. It's a leave-on formula that combines three gentle yet effective acids (3% AHA, 2% BHA and 1% PHA, to be exact) with Youth To The People's proprietary superfood blend, containing kale, spinach, green tea and licorice root. The ingredient list helps slough off dead skin cells, boosts the rate of cell turnover, helps fade the look of dark spots and dissolves buildup stuck inside your pores (aka the primary cause of milia). To use, dampen a cotton pad with the exfoliant and gently sweep the pad over freshly cleansed skin, avoiding the eye area. Follow up with a moisturizer and be sure to top with SPF if you are using this product as part of your morning skincare routine.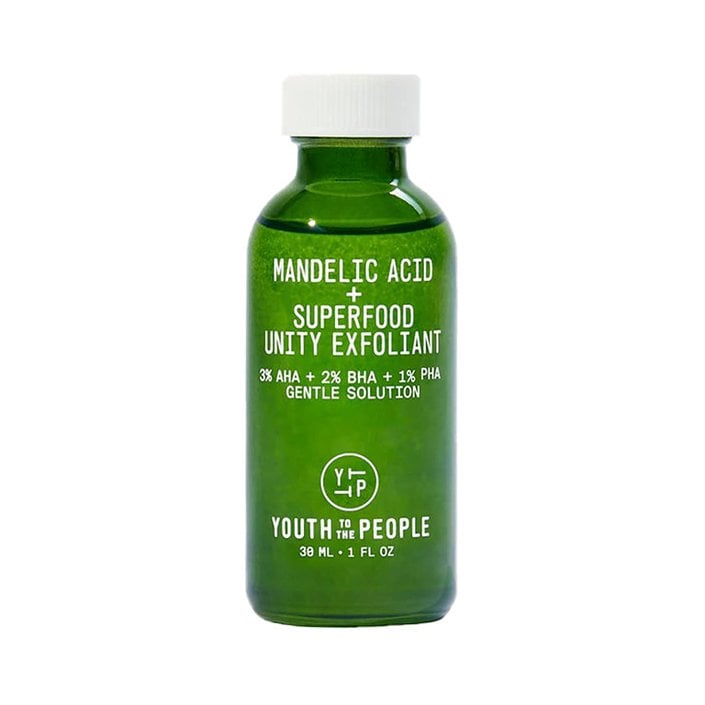 As much as we appreciate the benefits of retinol (not only is it great for tackling signs of aging like fine lines and wrinkles, it can also be used to prevent breakouts!), many formulas have drying side effects, particularly on sensitive skin types. This serum, however, balances a potent infusion of pure retinol with gentle ingredients like ceramides and a peptide in order to minimize the risk of dryness and irritation on every skin type. It's lightweight, fragrance-free and helps increase your skin's rate of cell turnover, minimizing your risk of clogged pores and a dull-looking complexion.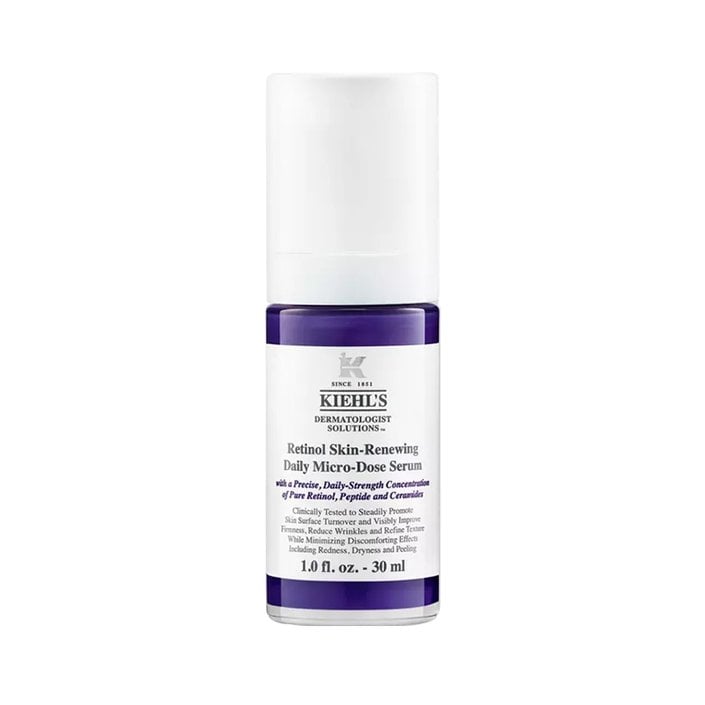 The oily-skin-friendly gel cleanser helps eliminate excess dirt, oil and impurities from your skin within just one wash. It helps reduce breakouts, blackheads and your chance of clogged pores, leading to smoother, more refined texture and tone over time. It contains 0.5% salicylic acid, a potent anti-acne ingredient, as well as zinc and copper minerals, which work to help reduce skin's surface oil. Paired with Vichy's soothing, mineral-rich volcanic water, it helps to clear and clean skin without stripping it of moisture.
It's important to moisturize your skin no matter what, whether it's dry, oily, acne-prone or combination. This gel moisturizer provides lasting hydration without leaving behind a heavy, greasy or sticky residue on the skin, making it perfect for those who prefer to stay away from thicker creams. The water-based formula contains three essential ceramides, which are great for barrier repair, soothing niacinamide and powerhouse hydrator hyaluronic acid. What it doesn't contain is fragrance, oil or parabens.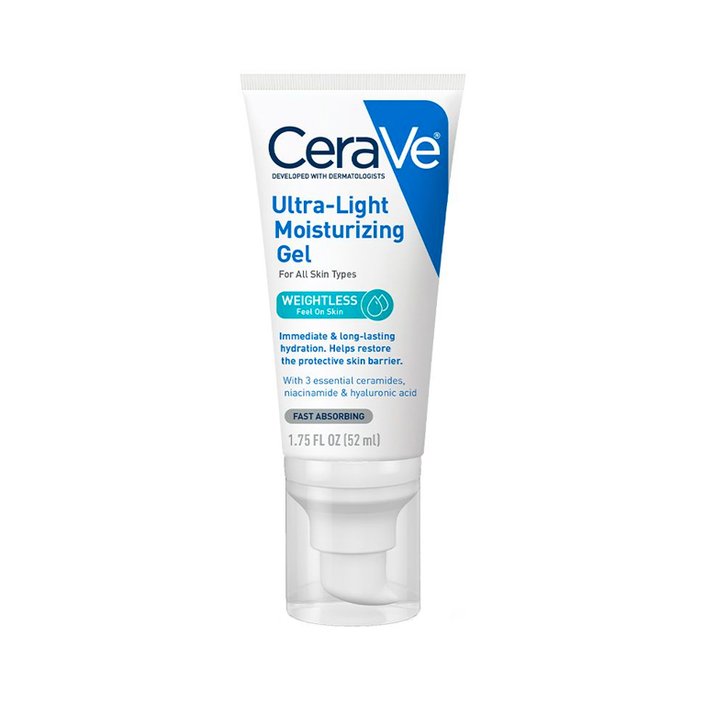 The Thayers Let's Be Clear Water Face Cream is another lightweight moisturizer we love. With a water-based, gel-like consistency and sebum-minimizing ingredients, it's an ideal pick for oily, combination and acne-prone skin types. This fragrance- and cruelty-free face cream is powered by a blend of azelaic acid, hyaluronic acid and licorice root, which will help balance your complexion, minimize excess oil and help subdue redness.
Dr. Ostad has a medical-grade skincare collection filled with products that can help tackle milia, including this scrub, a gentle, lactic acid based formula that's also great for helping to prevent ingrown hairs from shaving. He also recommends the Clarifying Daily Pads, Clarifying Cleanser and Gentle Retinol Complex from his collection. "These products all contain high concentrations of salicylic acid, glycolic acid, lactic acid, and retinol to help prevent milia from forming and to give your skin a healthy glow!" shares Dr. Ostad.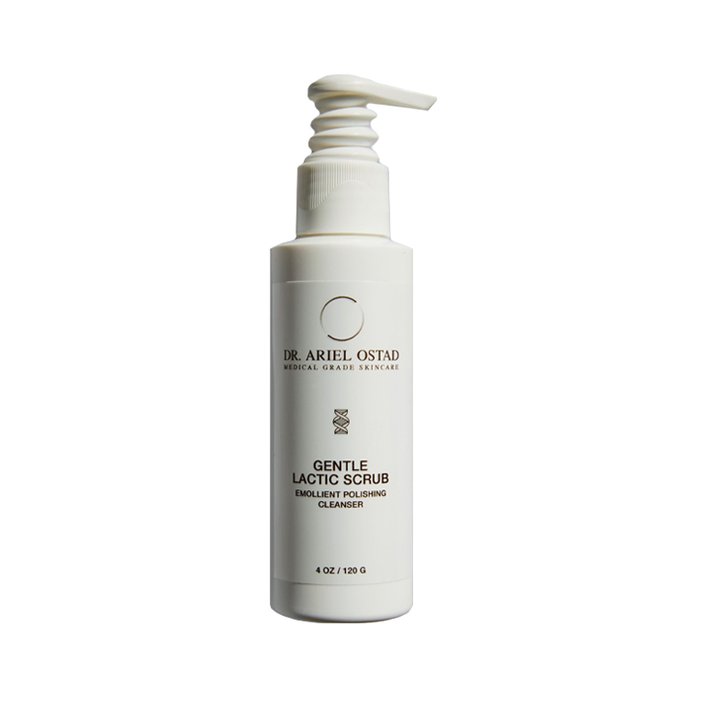 Read more

Back to top