This Chemical Peel Video Has Almost 7 Million Views — See If You Can Look Away
February 14, 2019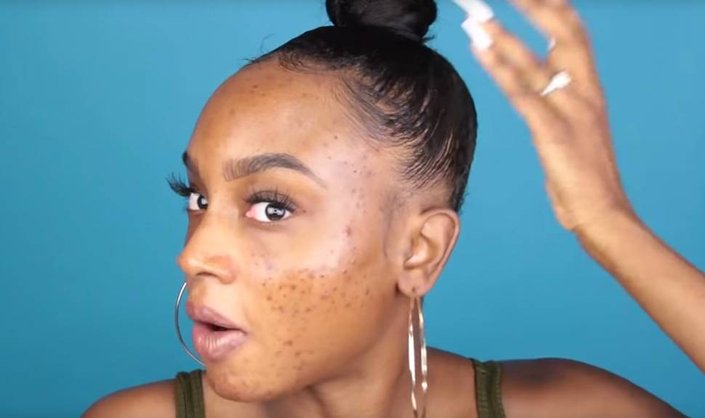 There are a lot of ASMR-worthy skin-care videos out there, but this Youtube video with nearly 7 million views may just be the most intriguing one. In it, DestinyLashaeMakeup takes you along the ride for her second chemical peel and documents the process from start to finish.
The video begins with Destiny showing the audience her current skin in both studio and outdoor light prior to her appointment. She then sits down with Board Certified Plastic Surgeon Dr. David Graham at Graham Plastic Surgery to answer some questions about the process. Next, it's time for the peel, and once the procedure is complete, she is sent home with all the tools (including SPF!) she'll need to help nourish her skin throughout her recovery .
By the Friday after her appointment, Destiny appears to be shedding a layer of skin — and you'll have to watch to the end to really witness the results.
Destiny wraps up her video talking not only about the results of her peel, but also about the confidence she gained through her battle with acne. While we can't take our eyes off this video for its peeling skin elements — we do take away a much larger meaning from it: that caring for our skin doesn't just make us feel beautiful on the outside, it makes us feel beautiful within.
Photo By DestinyLashaeMakeup
Read More
Why Winter Is the Best Time to Exfoliate
Kiehl's Cannabis Concentrate Review
9 Products That Prove Makeup and Skincare Are In a Committed Relationship
Read more

Back to top