DIY Facial Tips From Celebrity Esthetician Renée Rouleau
February 07, 2019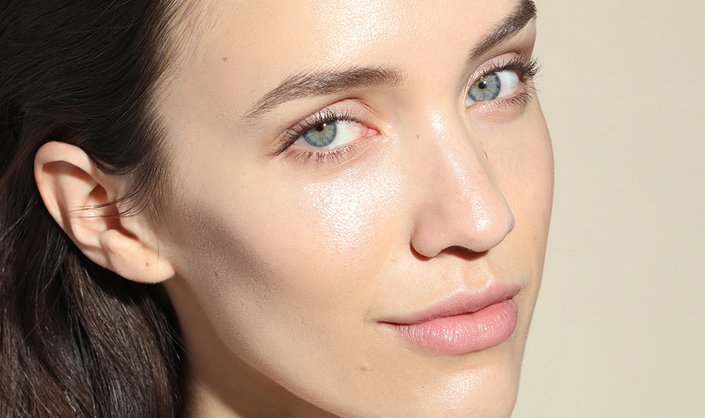 Just the word "facial" sounds luxe, and while any ones are cool and all let's face it: Most of the time we apply sheet masks in our underwear or under-eye masks ten minutes before our concealer. Clearly, spa treatments aren't always in the cards, which means at-home facials are a must. Yes, you read that correctly — frequent facials are important for your skin. The benefits of a deep cleanse, massage and/or mask can leave your skin feeling glowy, well-nourished and rejuvenated.
But before you DIY an at-home facial, there are some things you need to know. We had a chance to chat with celebrity esthetician and skin-care expert Renée Rouleau to find out her best tips for giving yourself a facial at home.
Make Sure You Have Everything You Need
"In order to have a relaxing at-home facial, it is important that you have the correct facial tools and products," Rouleau explains. "This includes an exfoliant such as a facial scrub, sonic cleansing brush or exfoliating peel, a serum for your skin type, a mask for your skin type (and what your skin needs at the time of the facial) and a washcloth or facial sponge."


Give Yourself Enough Time
Even though you're not making an official appointment at the spa, you should still allocate enough time to give yourself a thorough facial. "In order to fully apply each step correctly, give yourself 30 minutes," Rouleau suggests. "This time should also be enjoyable and relaxing, so you don't want to rush through it. I would also recommend doing your at-home facial routine at the end of the day. It is fine to do it in the morning, just remember to apply an SPF before you head out for the day."
Give Yourself Mini Facials, Frequently
"In between regular monthly facials, I highly recommend you perform a mini facial on your skin at home once a week," adds Rouleau. A mini facial should consist of cleansing, exfoliating, applying a serum for your skin type, masking and moisturizing. "This will help to reveal softer, clearer, smoother and younger-looking skin, above and beyond your typical skin care routine."
The Perfect At-Home Facial, According to Renée Rouleau:
STEP 1: Start by washing your face and removing any makeup. If you are doing a facial with makeup and dirt from the day still on, you are really just rubbing it around on your face instead of properly cleansing it.
STEP 2: Massage a gentle facial scrub like my Mint Buffing Beads  lightly over the skin for 30 seconds to a minute to lift dead skin cells off the surface. Don't apply too much pressure when massaging and make sure to rinse well and pat the skin dry.
STEP 3: Apply a layer of an exfoliating peel, like my Triple Berry Smoothing Peel and leave on for three to ten minutes, depending on your skin's sensitivity.
STEP 4: Apply a thin layer of a serum (we like Kiehl's Hydro-Plumping Re-Texturizing Serum Concentrate) and follow with a facial mask.
STEP 5: Finish off your facial with a toner, and a moisturizer, and eye cream.
Read more

Back to top