Our Favorite Hydrating Skin-Care Products That Contain Hyaluronic Acid
December 23, 2020
Hyaluronic acid is a superhero in the world of skin care. It can hold up to 1,000 times its weight in water and is the ultimate hydrator, so it's obviously a high-priority on our list of must-have skin care ingredients. Thankfully, getting our fix of hyaluronic acid is an easy feat given its widespread inclusion in beauty products. To help you create a skin-care routine with hyaluronic acid as a star ingredient, we've rounded up a few of our favorite serums, moisturizers, masks and more that contain hyaluronic acid. 
For a hyaluronic acid serum that hydrates and protects against signs of aging, check out this double-duty serum from Kiehl's. The lightweight product not only strengthens the skin's barrier and smooths out skin texture, it also works to protect the skin against stressors like pollution, stress and sun exposure.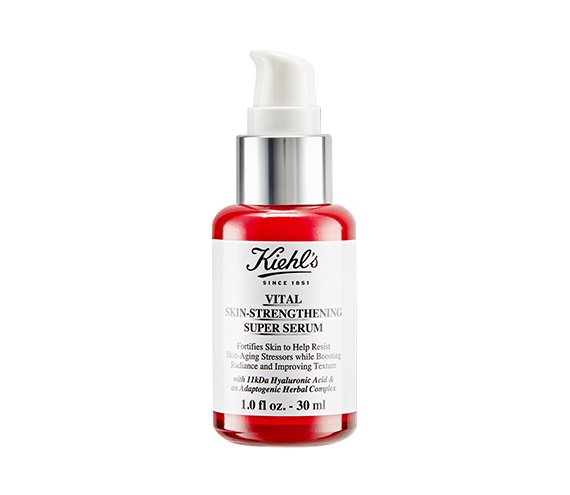 This eye cream, which is formulated with caffeine and hyaluronic acid, will keep your under eyes hydrated and soft for up to 24 hours. It has a silky texture that glides onto the skin and gives the area a brighter, smoother and younger looking appearance.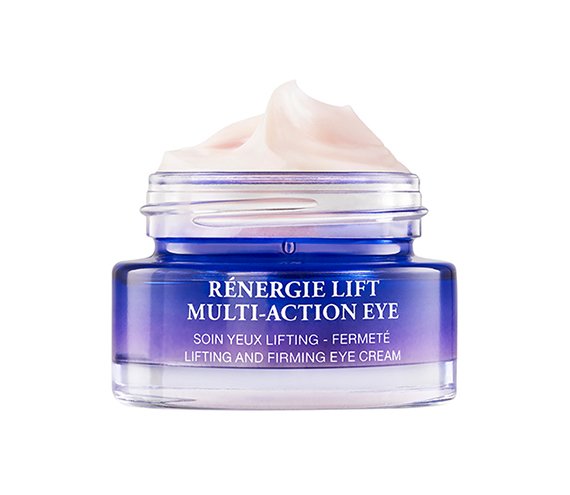 You don't have to spend big bucks to incorporate hyaluronic acid to your routine. This CeraVe serum is a drugstore steal that provides major moisturizing power. With three ceramides, vitamin B5 and a high concentration of hyaluronic acid, the gel-like serum locks in moisture and smooths the skin's surface texture over time.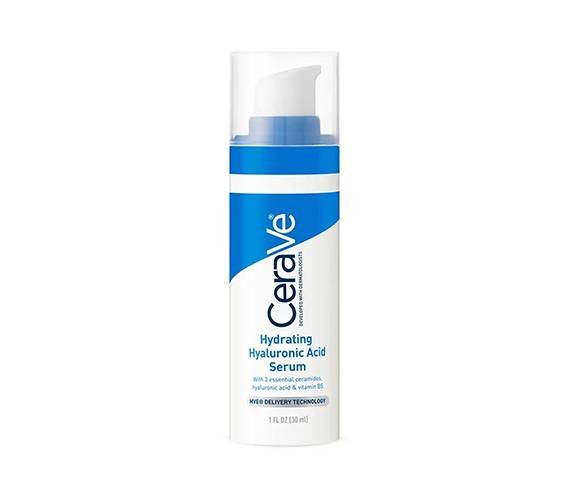 If you like your skin care to have a spa-like and ultra-refreshing feel, pick up this lightweight cream from Garnier. The natural rose scent is calming and rejuvenating, while the non-greasy hyaluronic acid-infused formula is hydrating.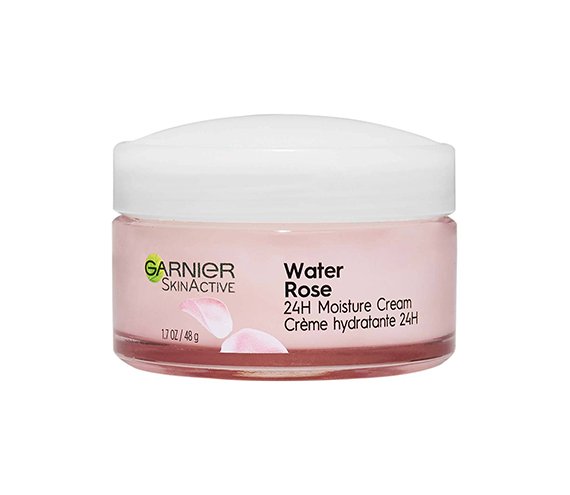 These anti-aging Vichy ampoules contain a trifecta of powerful ingredients: vitamin C, hyaluronic acid and peptides. Together, the product combats fine lines and wrinkles, plumps the skin, boosts radiance and hydrates.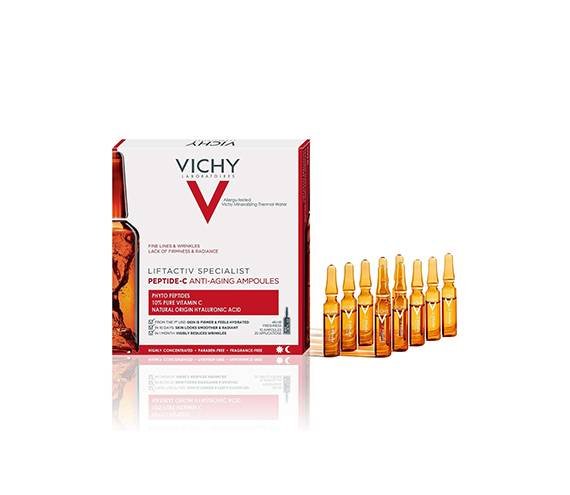 For a pure hyaluronic acid serum, check out this option from L'Oréal. The non-tacky serum is great for soothing dry skin, plumping the appearance of fine lines and provides a dewy glow when used over time.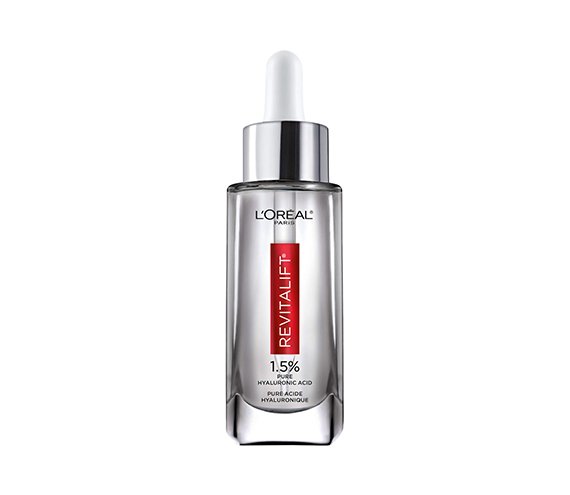 Instead of opting for drying toners (especially if you have dry or sensitive skin),  switch to an alcohol-free, hydrating option like this one. The hyaluronic-acid packed formula helps maximize your skin's moisture retention, wipes away the last traces of makeup and takes away the feeling of tightness.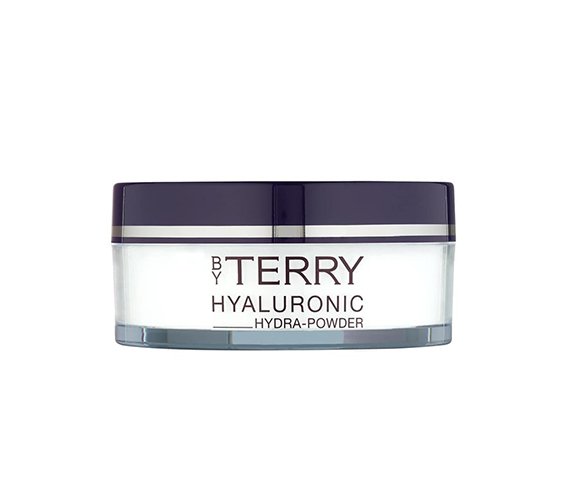 Applying powder makeup over dry skin can emphasize flakes and look cakey, so for the most part, it's better to opt for liquid formulas. That said, this ByTerry product has changed our makeup game. It's infused with hyaluronic acid to keep skin hydrated and maintain moisture levels, while still keeping shine at bay.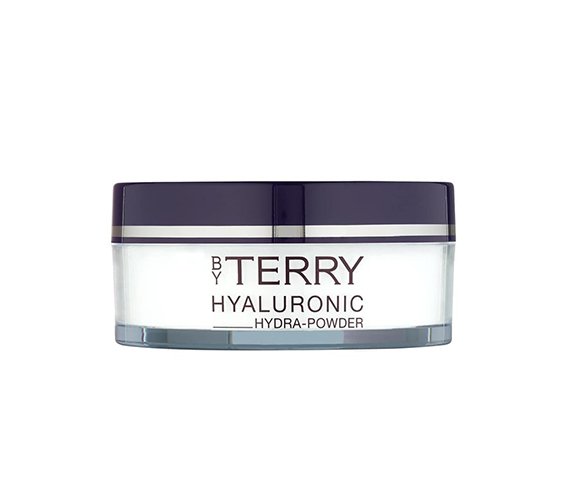 For an added boost of hydration, use this SkinCeuticals face mask a few times a week. Its botanical-rich, hyaluronic acid formula calms skin, reduces redness and replenishes radiance. Plus, it's great for all skin types.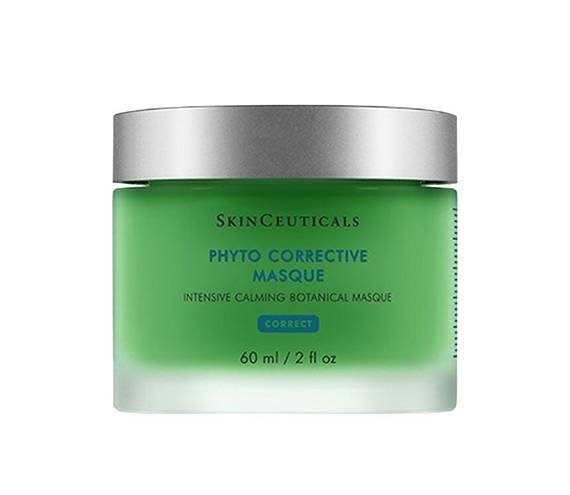 Design: Hannah Packer
Read More:
3 Benefits of Body Exfoliation
How to Get Glowing Skin in 8 Easy Steps 
Derm DMs: How Long Does It Take for Skin Care
Read more

Back to top