Pick Up Your Washcloths! CeraVe Wants Your Help To Celebrate #CleanseYourSkin Week
July 29, 2019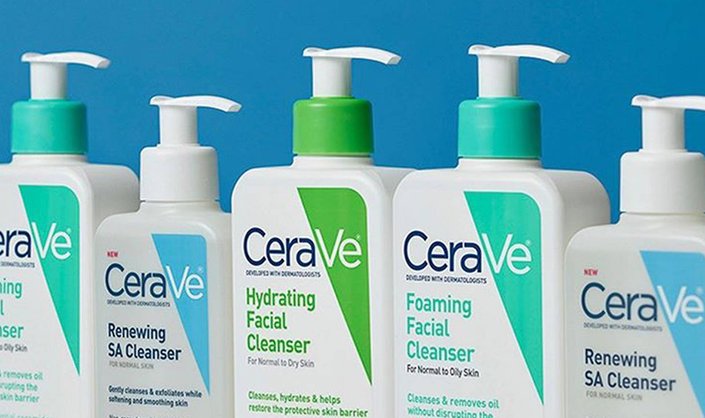 How clean do you think your skin really is? After you exfoliate, scrub or wash it, does your skin feel plump, tight, refreshed or, maybe all of the above? In a recent study by CeraVe, 37% of people think clean skin should feel tight but as it turns out, this is far from the cleansing truth. That's exactly where #CleanseYourSkinWeek comes in!
This entire week, CeraVe is educating skin-care junkies everywhere about what cleansing your skin really means in hopes to clear up cleansing confusion. This "Skin Cleansing 101" social media bootcamp, if you will, came to be with the help of NYC-based dermatologist Dr. Shari Marchbein and clinical studies from the brand about how well and often individuals wash their face.
According to CeraVe's studies, more than one third of their respondents confessed to having poor skincare habits, from not removing makeup before bed to the inconvenience of going through a cleansing routine on the daily. If you feel like you fall into this category more often than not, follow along on CeraVe's Instagram for hacks on how to make cleansing easy with the CeraVe Foaming Facial Cleanser or the Hydrating Facial Cleanser. 
Tune in tomorrow morning at 11:00 AM EST on our Instagram account @Skincare for a live Q&A session with Dr. Marchbein, who will be answering all your cleansing queries. It's time to pick up those washcloths — #CleanseYourSkinWeek has commenced! 
Read More
How to Cleanse Your Skin According to Your Skin Type
How to Remove Different Types of Face Masks
The Exfoliating Cleansing Mitt You Need ASAP
Read more

Back to top