How to Treat Eyebrow Dandruff, According to a Board-Certified Dermatologist
November 14, 2023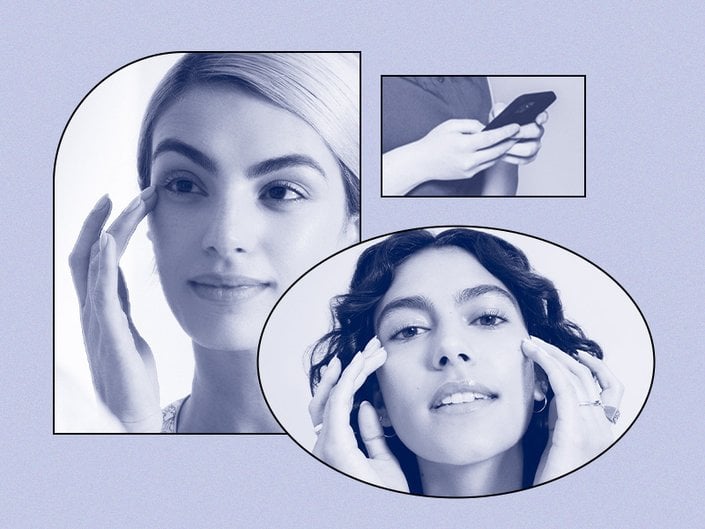 As if dealing with dandruff on your scalp wasn't enough, those pesky flakes and accompanying irritation can actually make their way down to your eyebrows. That's right: If you deal with flaky, dry skin in your eyebrow area, this can actually be a symptom of seborrheic dermatitis, just like a flaking scalp. Ahead, we tapped NYC-based dermatologist Dr. Marissa Garshick and Miami-based dermatologist and brand founder, Dr. Loretta Ciraldo to learn more about eyebrow dandruff and its causes. Read on to learn more about why your eyebrows are flaky, how to treat the condition, and the best skincare products you can use to prevent eyebrow dandruff.
What Is Eyebrow Dandruff?
Eyebrow dandruff or flaking eyebrows doesn't look much different than dandruff you would experience on the scalp: it's often red, flaky, greasy, itchy and overall, just uncomfortable. "Flaking eyebrows can result from different conditions including dry skin, seborrheic dermatitis, contact dermatitis and atopic dermatitis, among others," says Dr. Garshick.
While dry skin typically worsens in the winter, seborrheic dermatitis can flare any time of the year, which can give your doctor a clue as to which condition you may be experiencing. "Seborrheic dermatitis is often the most common cause of flaking around the brows and can also be related to dandruff in the scalp," she adds.
What Causes Eyebrow Dandruff?
"When [the eyebrows are] red and flaky, it's called seborrheic dermatitis reflecting that the underlying skin is inflamed," says Dr. Loretta. "This is often associated with stress and is most commonly found in people who are prone to scalp dandruff as well."
If you experience scalp dandruff, you know that something as simple as dry weather can induce an outbreak. According to the Cleveland Clinic, it may be due to the yeast Malassezia, excess oil in the skin, stress or change in seasons.
How to Get Rid Of Eyebrow Dandruff?
According to Dr. Loretta, washing your eyebrows with shampoo can help get rid of the dandruff and flakes. "If this doesn't produce benefits, use a dandruff shampoo (like Redken Scalp Relief Dandruff Control Shampoo) by diluting it with water and gently washing just your eyebrows (avoiding the eyes) daily," she adds.
If your brows are red and flaky, Dr. Loretta recommends applying a 1% hydrocortisone cream to the area twice a day for four to five days. Moreover, if you're experiencing flaky eyebrows, see your board-certified dermatologist to determine the culprit. "This will help determine the exact etiology and treatments options," Dr. Garshick adds.
According to Dr. Garshick, while moisturizer can be one way to help flaky eyebrows, there are various treatment options your doctor may recommend. "If the flaking is related to dry skin, I usually advise my patients to start with moisturizer," she says. "If the flaking is associated with redness, it might require a topical steroid or non-steroidal anti-inflammatory cream, which can be prescribed to you by your dermatologist."
How to Prevent Eyebrow Dandruff?
If you have dry skin in the eyebrow area, look for moisturizers with hydrating ingredients like hyaluronic acid and ceramides. "If your eyebrows are flaky, it is important to avoid any products that may be irritating such as retinoids or exfoliators in the area," says Dr. Garshick. Remember to apply moisturizer to the brow area over and around the hairs when you are applying moisturizer to the rest of your face.
"Stress relief is one great way to avoid eyebrow dandruff since it's most commonly stress-induced in people prone to scalp dandruff," Dr. Loretta adds.
Best Products for Eyebrow Dandruff
Packed with ceramides and hyaluronic acid, this hydrating cream can be used all over the face and body for rich moisturization and skin barrier repair. Dr. Garshick recommends these ingredients because they're gentle and reparative on irritated skin.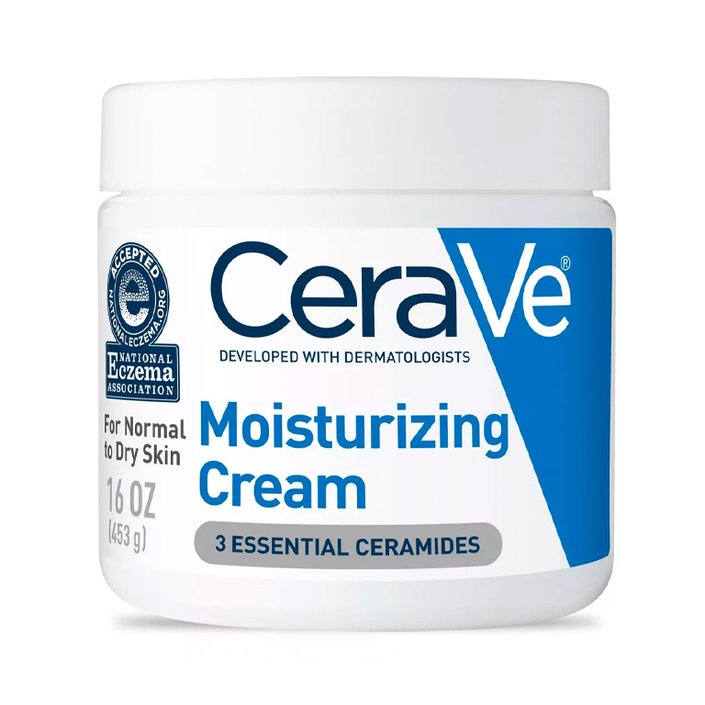 If your eyebrows are flaky without redness, some simple hydration can help get rid of that. We love this Kiehl's serum because it has minimal ingredients, it's quick to absorb, and it helps the skin look and feel hydrated. Use it on damp skin and layer on a hydrating moisturizer, like Kiehl's Ultra Facial Cream with Squalane, to get max benefits.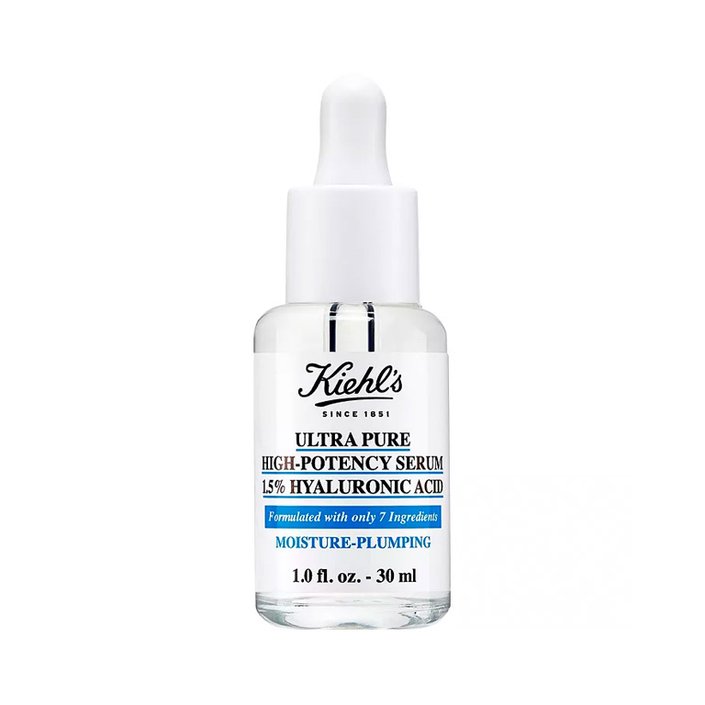 Good moisturizer doesn't have to break the bank. This drugstore water cream contains ceramides and hyaluronic acid to replump the skin while strengthening the moisture barrier. Thanks to its lightweight texture, it works well under makeup and on oily skin types.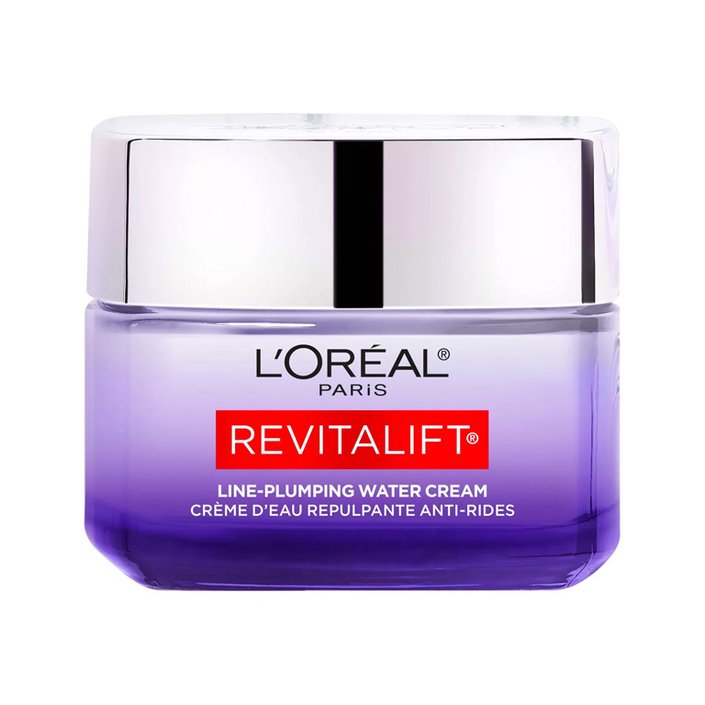 With soothing colloidal oatmeal, this eczema cream is ideal for flaky skin to soothe irritation and relieve itchiness while providing lasting hydration. Try it out if your brows fall into the flaky and itchy category — and know it can be used on the body to treat eczema, too.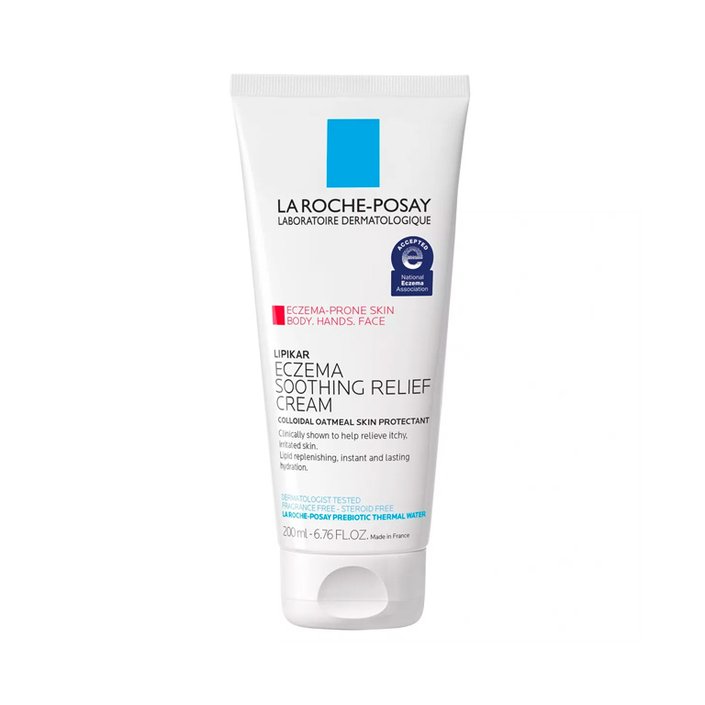 This foaming oil cleanser is gentle enough to cleanse flaky brows while simultaneously removing makeup. Our editors love it, especially because it doesn't leave the skin feeling tight, dry or itchy after use.
This rich repair cream is loaded with squalane and fatty acids to deeply moisturize and support the skin's natural moisture barrier. According to the brand, this cream hydrates effectively without making the skin feel oily or greasy — a huge plus for those with oily skin.
Heavy hydration without the weight, this nourishing treatment rebalances dry, fatigued skin and supports skin barrier repair. The brand claims that continued use supports smoother-looking skin with less visible fine lines and wrinkles. Apply it daily to the brows and the surrounding area to ease the appearance of flaky brows.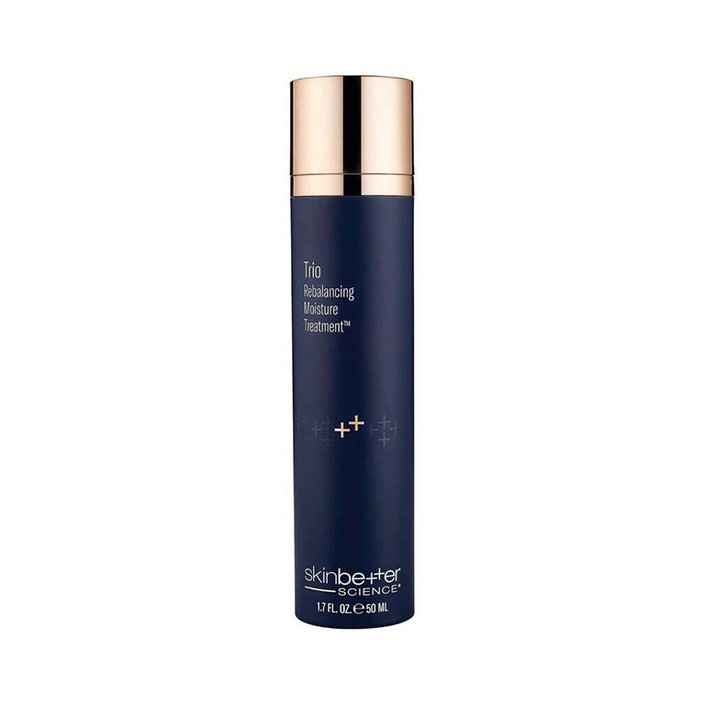 This popular dandruff shampoo contains ketoconazole which is commonly used to address seborrheic dermatitis, yeast and fungus, according to the Mayo Clinic. If your itchy, red and flaky eyebrows are due to an excess of yeast growth on the skin, this OTC shampoo may help, but consult with your dermatologist first.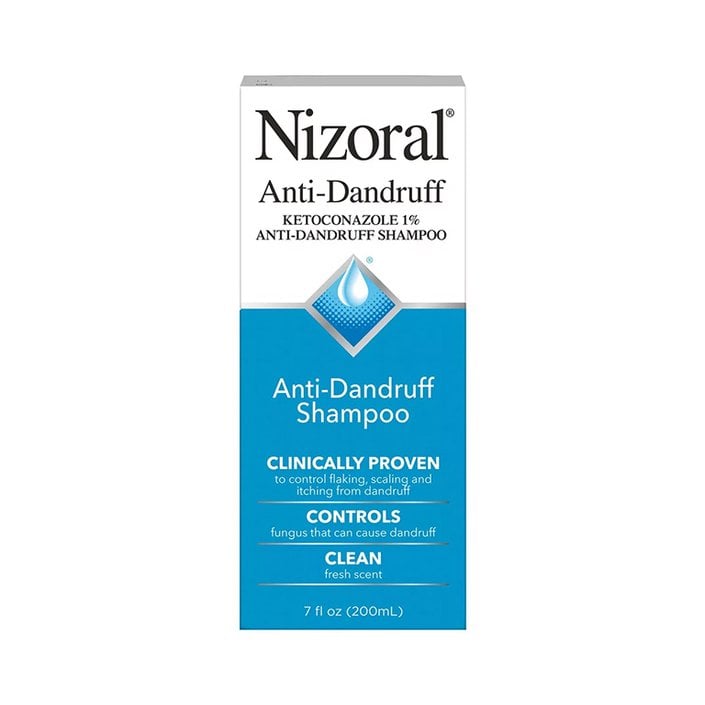 This barrier protection cream features a cooling sensation on contact to ease raw, dry, irritated skin. Formulated with hyaluronic acid and niacinamide, it prioritizes skin hydration and skin soothing — two things you definitely want for flaky, aggravated brows.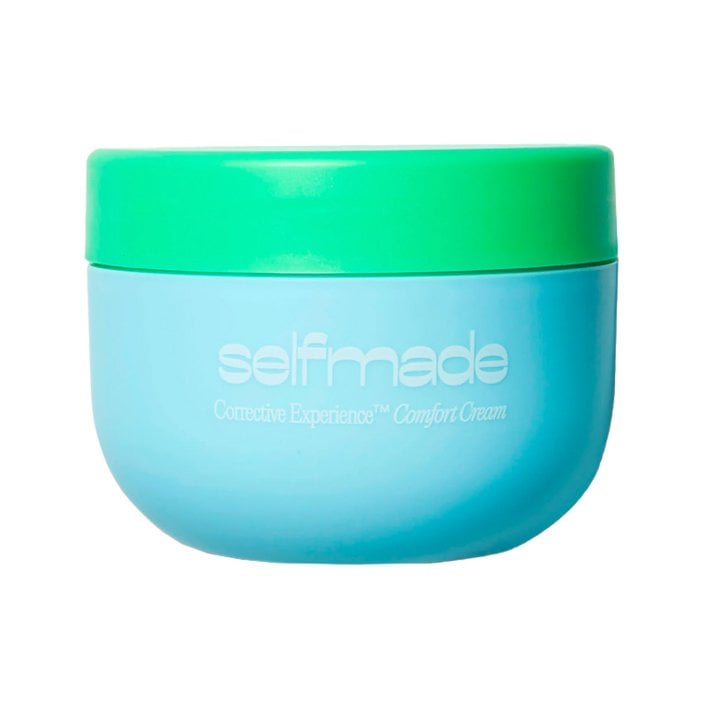 Nourish dry, aggravated skin with this gentle milky cleanser that washes away the tiniest of makeup particles and skin irritants. The brand notes that it's especially great at replenishing the skin in dry, cool environments, which also happen to be the ideal climate for dandruff and seborrheic dermatitis.
Read more

Back to top