A Dermatologist Shares Postpartum Skin-Care Tips All New Moms Need To Hear
October 10, 2019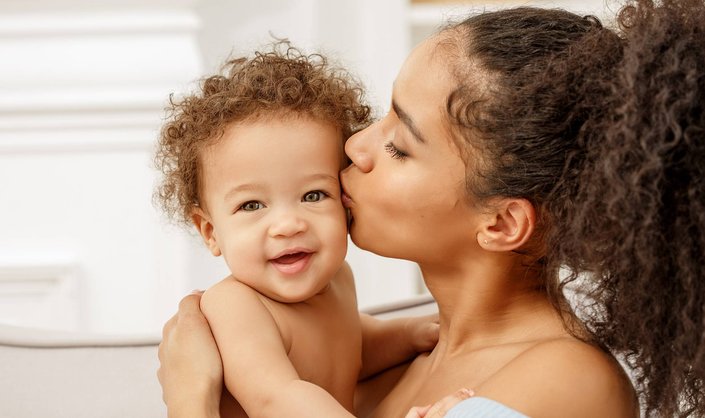 If you're wondering if the celebrated pregnancy glow is real —we have good news for you — it is. According to Mayo Clinic, increased blood volume and increased production of the hormone HCG (human chorionic gonadotropin) during pregnancy work together to create that ethereal pregnancy glow, or skin that looks slightly flushed and plump. These HCG and progesterone hormones help make the skin look smoother and slightly shinier while pregnant. And it's all great and glowing skin until one day, it's gone. 

Postpartum skin woes are not uncommon. After giving birth, new moms may notice more pronounced under-eye circles, lingering side effects of melasma, discoloration, dullness or skin that's covered in breakouts thanks to fluctuating hormones, stress, sleep deprivation and possibly a neglected skin care routine. With so much going on it can seem nearly impossible to get back that otherworldly glow. Luckily, after sitting down with board-certified dermatologist, Dendy Engelman M.D she shares that it is possible to reclaim your glowing complexion. Ahead, we're sharing her best tips and tricks for the ultimate postpartum skin-care routine. Disclaimer: If you are nursing, talk to your dermatologist before introducing any new skin-care products into your routine.


Tip #1: Cleanse Your Skin
Ease your way back into a structured skin care regimen by cleansing your skin twice per day with a mild and soothing cleanser. The Vichy Pureté Thermale 3-in-1 One Step Solution uses gentle micellar technology to remove impurities, dissolve makeup and soothe skin all at once. It's the perfect multitasking product for moms with less time in the day to devote to their skin. After use, your skin is left feeling hydrated, soft and refreshed. Plus, you don't even have to rinse.

If post-delivery acne is your concern, reach for Vichy Normaderm Gel Cleanser. Formulated with salicylic acid and glycolic acid, it helps to purify pores, remove excess oil and prevent new skin blemishes.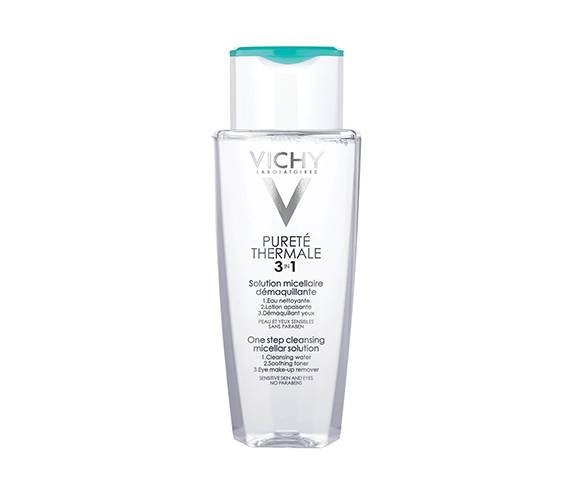 Tip #2: Wear Broad-Spectrum SPF
Some women complain of brown spots or hyperpigmentation post-pregnancy. While melasma — a form of skin discoloration that's prevalent amongst pregnant women — typically fades on its own after giving birth, it may take a bit of time. It's important to note, though, sun exposure can enhance previous dark spots, so be sure to lather on broad-spectrum SPF every day, like the SkinCeuticals Physical Fusion UV Defense SPF 50. Don't forget to apply on the areas of the face that get most exposed to sunlight, like the cheeks, forehead, nose, chin and upper lip. In tandem with broad-spectrum SPF, Dr. Engelman recommends a daily antioxidant serum, like SkinCeuticals C E Ferulic. "Just five drops in the morning really helps with free radical damage, hyperpigmentation and anti-aging," she says. And if you forget your sunscreen at home, Dr. Engelman has a hack just for you. "If you have diaper paste, which is based in zinc, it can protect your skin while you're out," she says. "It's a physical blocker, but you'll always  have it in your  diaper bag, so it can double as sunscreen."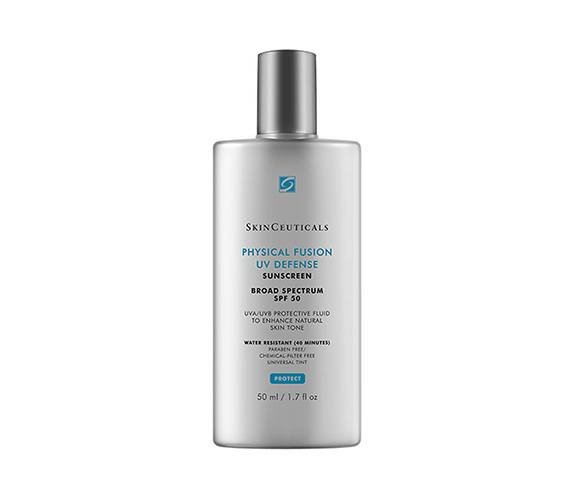 Tip #3: Moisturize Daily
Keep dry skin at bay with a hydrating moisturizer applied twice per day. Dr. Engelman recommends SkinCeuticals A.G.E. Interrupter. "Often with hormonal changes, we're getting more prone to dryness," she says. "[A.G.E. Interrupter] helps to combat the signs of aging caused by advanced glycation end-products." If your skin is prone to redness or irritation, Dr. Engelman recommends trying the SkinCeuticals Phyto Corrective Masque. "Just sitting in the bath and having a mask on, it really forces you to give some time to yourself," she says. And lastly, to avoid dehydration inside and out, make sure to drink a healthy amount of water throughout the course of the day.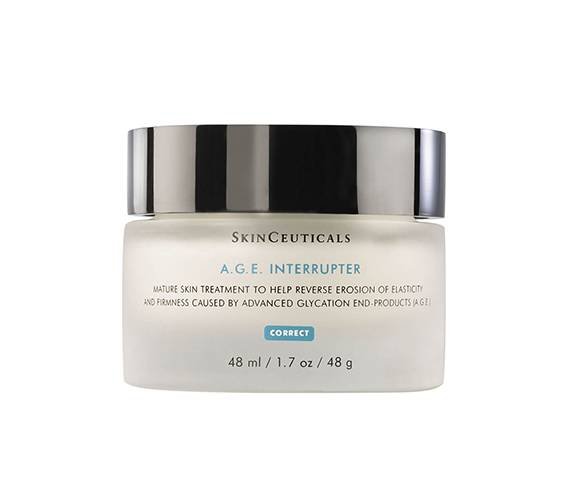 Tip #4: Target Blemishes
Skyrocketing hormones and intense fluctuations can lead to increased sebum production, which when mixed with dirt and dead skin cells on the skin's surface can clog pores and cause breakouts. Use products formulated with acne-fighting ingredients, like salicylic acid and benzoyl peroxide, to penetrate clogged pores and lift impurities. "Retinoids and retinols are off the table if you're pregnant or nursing, but if you're not and you're a new mom, you can certainly introduce them back into the routine because that really helps," Dr. Engelman says. "Not only to help prevent acne, but also for overall skin quality and texture." 

For weaning yourself back to using retinol, we recommend using the Indeed Labs Bakuchiol Reface Pads. Bakuchiol is a gentle alternative to retinol that works to increase cell turnover, restore skin elasticity and reduce acne. These pads are also formulated to reduce fine lines, wrinkles, uneven skin tone and texture. Not to mention, you don't need to worry about how much product to use because it is conveniently packaged in a single use pad. But if you do go with a retinoid, keep in mind that they can increase the skin's sensitivity to sunlight. Limit your use to the evening and pair with broad-spectrum sunscreen during daytime hours.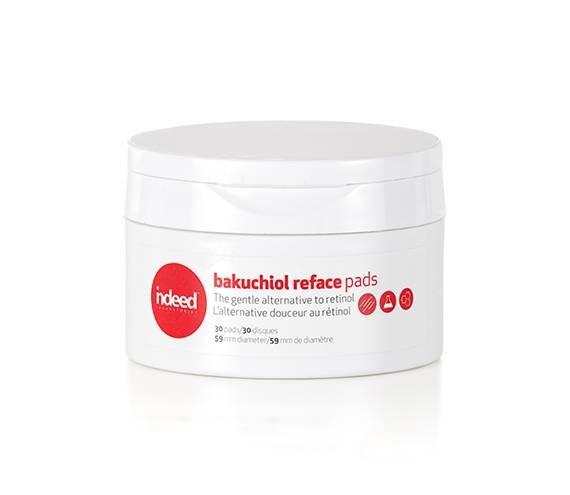 Tip #5: Get Some Rest
Caring for a newborn (hello, late night feedings) may have you getting too few hours of sleep per night. Sleep deprivation is a major cause of dull, tired-looking skin since it is during deep sleep that skin undergoes self-repair. In addition, not getting enough sleep can make your eyes appear puffy and make dark circles look more pronounced. Get as much rest as you can and elevate your head with two pillows to help combat some of these negative side effects. Applying under-eye concealer can also help cover up any dark circles as well. One we like is the Maybelline New York Super Stay Super Stay Concealer for its full coverage formula that lasts up to 24 hours. 

In addition to getting some rest, find a quiet moment to enjoy some "me" time where possible. "Whether it's just something that brings you joy — going to get a pedicure or taking an extra 10 minutes in the bath to do a sheet mask — you need to take care of yourself first and foremost and you will be a better mother because of it," Dr. Engelman says. "There's so much guilt that comes into being a new mom, it's a reality. And so, the last thing we feel like we are allowed to do is take care of ourselves. But I really implore with all my patients, this is the best thing you can do — not only for yourself, but for your family."

Strapped for time? We asked Dr. Engelman to recap what steps are most important to make time for. "We have to cleanse properly, we need to make sure we have a daily antioxidant and broad-spectrum sunscreen on in the morning, and then, if you can tolerate, retinol and a good emollient at night," she says. "That's the bare bones. Most new moms don't have time for 20 steps. But as long as you can get those in, then I think you will see that you will start to look like your old self."
Read More: 
Peptides May Be the Missing Ingredient in Your Skin Care Routine
10 Anti-Aging Moisturizers That Will Work Wonders for Mature Skin
Have You Ever Heard of Orange Peel Skin? — Here's What It Means
Read more

Back to top