How to Get Rid of Skin Redness Without Makeup
February 24, 2022
If you're prone to redness, chances are you have concealer handy at all times to even your complexion. You don't necessarily need makeup to lessen the appearance of flushed cheeks, ruddiness or irritation, though. That's right — a few simple tweaks to your skincare routine can help reduce the appearance of redness. Ahead, Dr. Dendy Engelman, an NYC-based, board-certified dermatologist shares tips for diminishing skin redness without using makeup.
What Is Face Redness Caused By?
If your skin feels tight, dry and looks red after cleansing, your face wash may be to blame for your ruddy complexion. Using a gentle, hydrating cleanser with ingredients like hyaluronic acid rather than a scrub can make a significant difference. If your skin is sensitive, it's also important to opt for a fragrance-, paraben- and silicone-free wash. 
We recommend the Thayers pH Balancing Cleanser because a blend of sodium hyaluronate (a cousin of hyaluronic acid) and aloe vera helps to balance out the skin's pH and strengthen the moisture barrier. Wet your face with lukewarm water and then apply the cleanser in circular motions until it lathers into a rich foam. Make sure to pat your face dry with a towel — wiping can irritate your skin.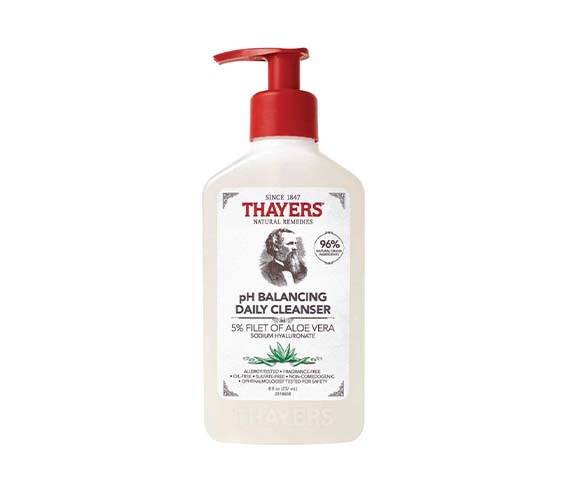 How to Keep Face Redness at Bay
Use a Hydrating Face Moisturizer
After washing your face, apply a hydrating face cream or moisturizer. "Look for hydrating ingredients that will strengthen the skin barrier as well as provide a shield from environmental stressors," says Dr. Engelman. "Peptides, ceramides and hyaluronic acid can all help to build a barrier for the skin's surface." The La Roche-Posay Toleriane Double Repair Matte Face Moisturizer is an excellent, gentle pick that provides up to 24 hours of hydration.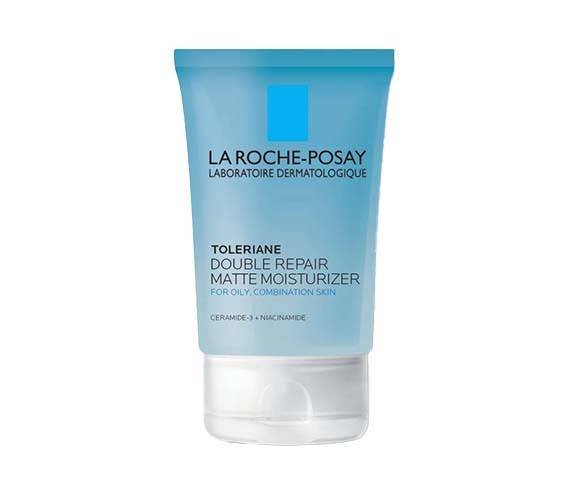 Pay Attention to Ingredients
It's extremely important to pay attention to labels — especially when your skin is easily irritated. "Avoid ingredients that can dry out the skin, like fragrance, alcohol, menthol and witch hazel" says Dr. Engelman. Opt for skincare products that offer calming properties, like green tea, cannabis extract or aloe vera. "When applied to the skin, [the ingredients] can help to reduce the look of redness," says Dr. Engelman. The Vichy Minéral 89 Prebiotic works to reduce visible signs of stress (like redness) and soothe any irritation.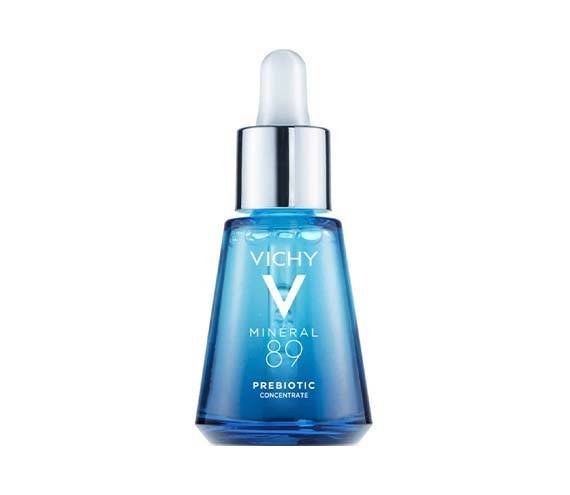 Don't Forget Sunscreen
This goes without saying, but skipping sunscreen when outdoors is a quick ticket to a sunburn — and can evidently make your skin look more red. What's more, neglecting to protect your skin from harmful UV rays puts you at risk for premature signs of skin aging. Apply a broad-spectrum sunscreen with SPF 30 or higher, like the SkinCeuticals Physical UV Defense SPF 50 — even if it's rainy or cloudy. While an everyday sunscreen should be a staple in your routine, you can also use a foundation with SPF for an added layer of protection. We love Dermablend Continuous Correction CC Cream SPF 50+ for a full-coverage option that also neutralizes redness and provides protection.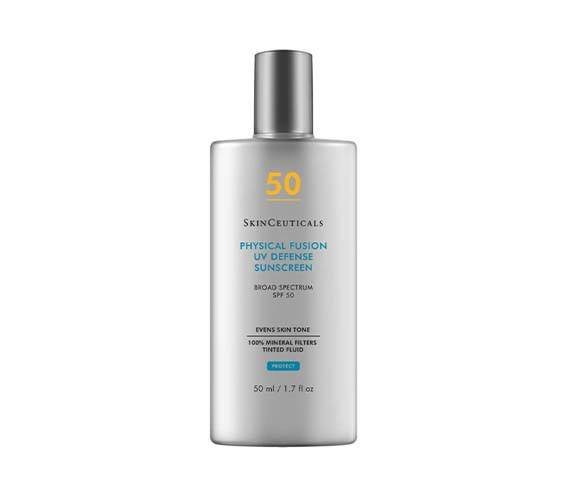 Photo: Chaunte Vaughn
Read More: 
6 Hydrating Toners for Dry Skin Types
6 Affordable Ways to Reduce the Appearance of Dark Circles
5 Tips to Make Your Glowy Skin Goals Totally Achievable
Read more

Back to top