How to Get Rid of Skin Redness Without Makeup
March 09, 2023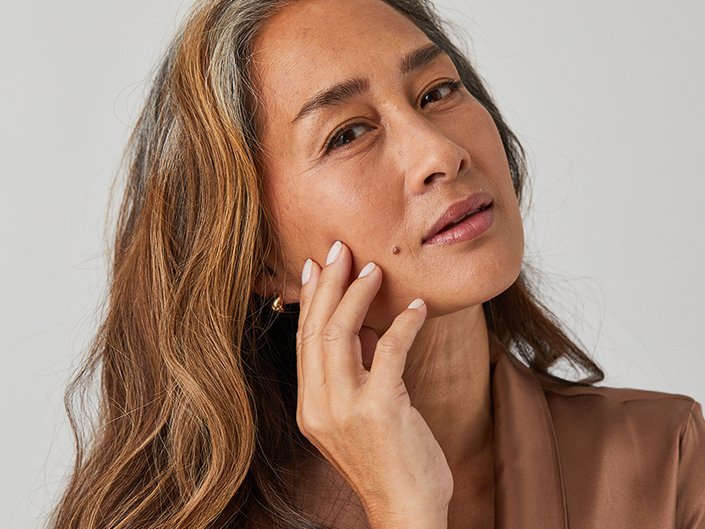 If you're prone to redness, chances are you have concealer handy at all times to even out your complexion. You don't necessarily need makeup to reduce the appearance of flushed cheeks, ruddiness or irritation, though. A few simple tweaks to your skincare routine can help get rid of redness on the face. Ahead, Dr. Dendy Engelman, an NYC-based board-certified dermatologist shares what causes redness on the face and how you can minimize it.
What Causes Face Redness?
There are plenty of causes for face redness, from wind- and sunburn to sensitivity to fragrance in skincare products, as detailed below. The best way to determine the cause for frequent redness is to speak with a board-certified dermatologist.
Irritation from Skincare Products
Most of us have probably experienced a bout of redness and irritation after using a product that didn't agree with our skin, especially those of us with a sensitive skin type. If you notice your face getting red after using a new skincare product, stop using the product immediately. Try to only incorporate one new product into your skincare routine at a time in order to immediately identify the product that's causing the irritation.
Some skincare ingredients, like retinol, are known for causing temporary irritation. If that's the case for you, consider switching to a milder dose of retinol or trying the "retinol sandwiching" method with moisturizer. Too-frequent exfoliation, either with physical or chemical exfoliants, can also disrupt the skin's moisture barrier and potentially lead to redness. Fragrance is another common skin irritant. This list of fragrance-free skincare products are gentle enough for all skin types, including those that are sensitive.
A Damaged Moisture Barrier
The skin's moisture barrier is a shield that keeps irritants out and prevents moisture loss. "Signs of damage to the skin barrier include increased sensitivity such as itching, redness, irritation, breakouts, dryness, tightness, rashes and broken capillaries," Dr. Jeanne Eyde, a board-certified plastic surgeon based in Michigan, previously told Skincare.com. A damaged moisture barrier will also have a harder time recovering from these side effects.
A Tough Workout
"When we exercise and get warm, our blood vessels dilate, which can lead to redness and flushing," Dr. Marisa Garshick, a board-certified dermatologist and Skincare.com consultant, previously told Skincare.com. While a post-workout flush is usually temporary, it can be especially noticeable on those with redness-inducing skin conditions like rosacea.
Eczema and Rosacea
Chronic skincare conditions like eczema and rosacea can sometimes account for frequent redness on the face. If you think you may have one of these conditions, talk to a board-certified dermatologist. There are a variety of OTC and prescription skincare products that can help to alleviate the symptoms.
Sunburns
Anyone can get a sunburn from laying out for too long in the sun without applying (and reapplying) SPF, regardless of skin tone. This guide will help you come up with a soothing skincare plan post-sunburn. To avoid sunburns entirely, be sure to apply sunscreen with at least SPF 30, and reapply every two hours or after entering water.
How to Get Rid of Redness on Face
Use a Hydrating Face Moisturizer
After washing your face, apply a hydrating face cream or moisturizer. "Look for hydrating ingredients that will strengthen the skin barrier as well as provide a shield from environmental stressors," says Dr. Engelman. "Peptides, ceramides and hyaluronic acid can all help to build a barrier for the skin's surface." The La Roche-Posay Toleriane Double Repair Matte Face Moisturizer is a gentle pick that provides up to 24 hours of hydration.
Pay Attention to Ingredients
It's extremely important to pay attention to skincare labels — especially when your skin is easily irritated. "Avoid ingredients that can dry out the skin, like fragrance, alcohol, menthol and witch hazel" says Dr. Engelman. Instead, opt for skincare products that offer calming properties, like green tea, cannabis extract or aloe vera. "When applied to the skin, [the ingredients] can help to reduce the look of redness," says Dr. Engelman.
Don't Forget Sunscreen
This goes without saying, but skipping sunscreen when outdoors is a quick ticket to a sunburn — and can evidently make your skin look more red. What's more, neglecting to protect your skin from harmful UV rays puts you at risk for skin cancer and premature signs of skin aging. Apply a broad-spectrum sunscreen with SPF 30 or higher, like the SkinCeuticals Physical UV Defense SPF 50, every day, even if it's rainy or cloudy. While an everyday sunscreen should be a staple in your routine, you can also use a foundation with SPF for an added layer of protection. We love the Dermablend Continuous Correction CC Cream SPF 50+ for a full-coverage option that neutralizes redness and provides protection.
The Best Skincare Products for Redness on the Face
This deeply hydrating and calming gel is like a drink of water for dry, red, irritated skin. It contains a botanical blend of thyme, cucumber and hyaluronic acid to retain moisture and minimize redness, in addition to mulberry extract to help subdue the look of discoloration. You can apply two to three drops of this serum as needed throughout the day, anywhere on your face and body.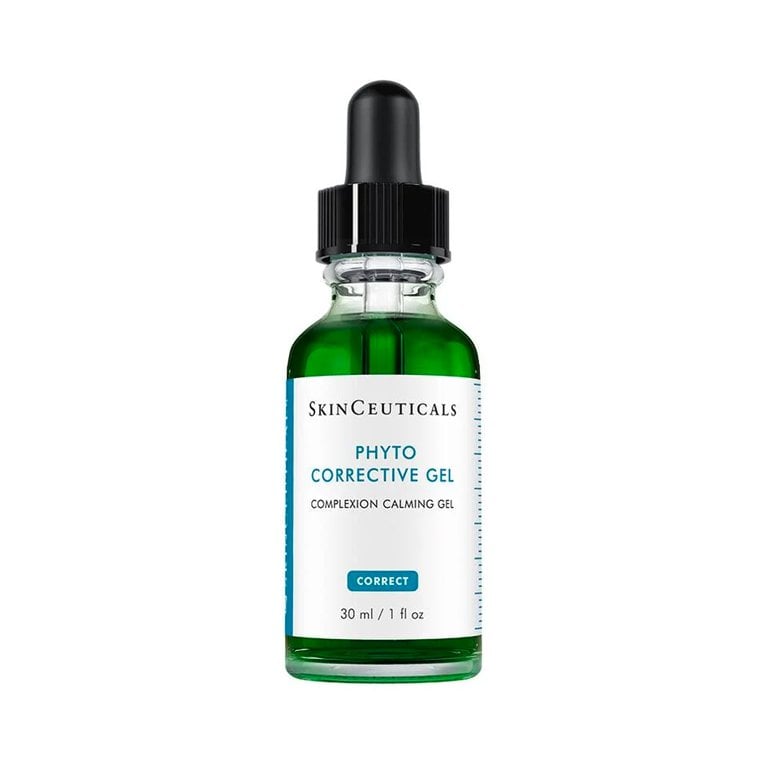 This fragrance-free face wash is a favorite of our editors with dry, sensitive skin. It's formulated with hyaluronic acid to retain moisture and three essential ceramides to support a healthy moisture barrier. The creamy consistency leaves your skin feeling clean and soft, never dry or stripped. This pick is best for normal to dry skin types.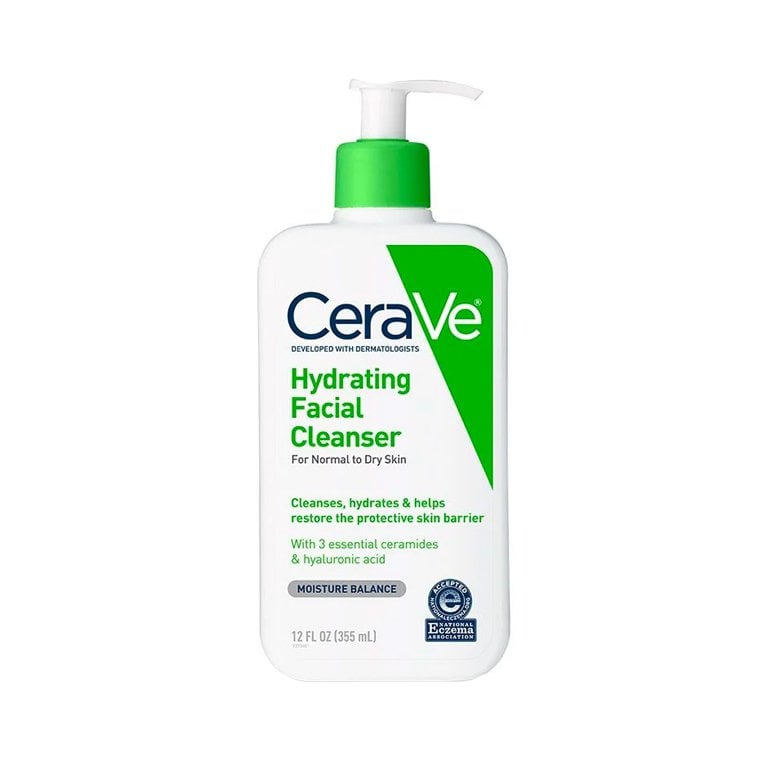 Soothe dry, sensitive skin and quickly reduce the look of redness with this thick balm-to-cream formula. A tiny amount of product goes a long way in nourishing dry, flaky and red patches. The formula contains calming ingredients like colloidal oatmeal and beta-glucan, plus Kiehl's Advanced Barrier Technology to help support the skin's natural moisture barrier.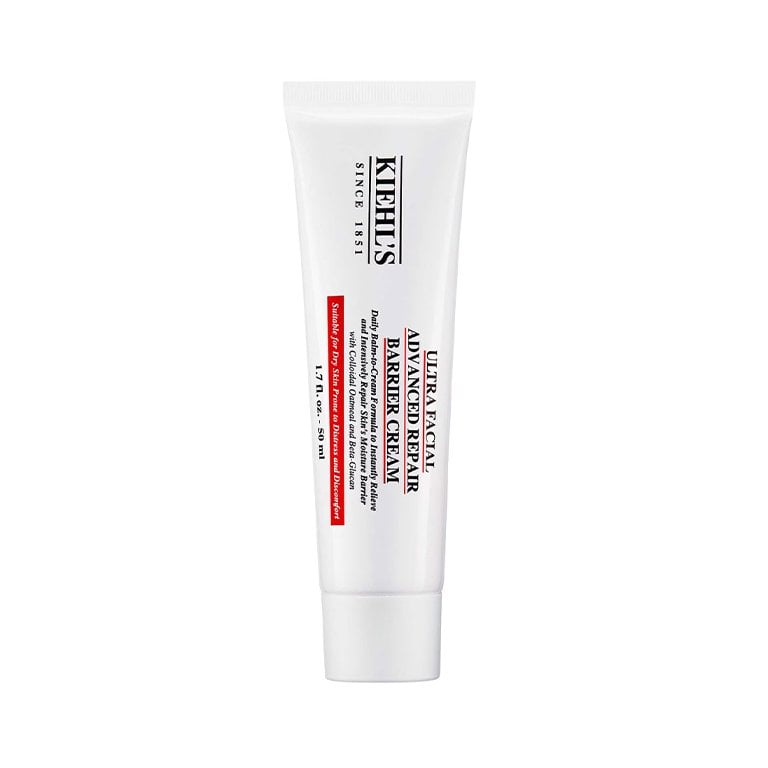 This pH-balanced face wash has a unique jelly-like texture that transforms into a creamy, comforting foam once it comes into contact with water as you wash your face. The aloe and sodium hyaluronate formula cleanse and soften skin minus any stripping side effects. It leaves skin feeling comfortable and refreshed, with no disruption to the natural moisture barrier.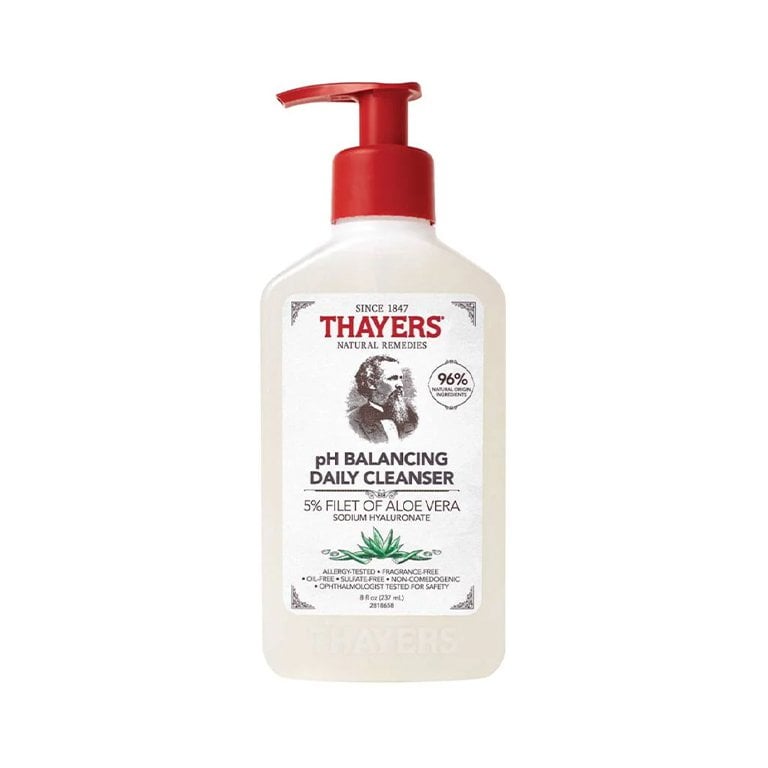 The Vichy Minéral 89 Prebiotic works to reduce visible signs of stress (like redness) and soothe any irritation. It's packed with soothing niacinamide, Vichy's proprietary mineral-rich volcanic water and vitreoscilla ferment to boost skin elasticity and repair the natural moisture barrier.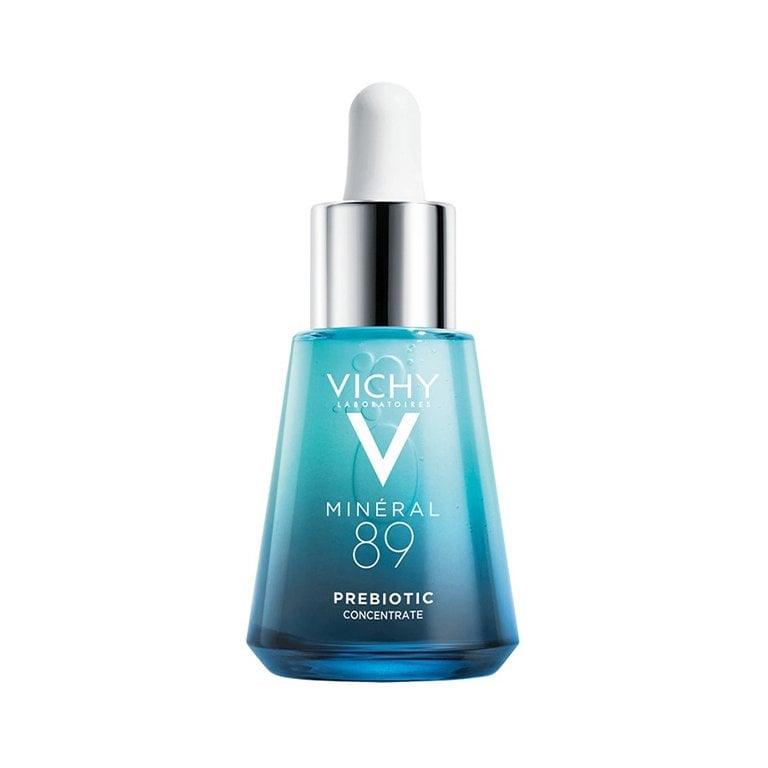 Refresh your skin and tackle redness with this soothing essence mist. It delivers immediate hydration and is clinically proven to reduce the appearance of redness, even post-laser. Glycerin and hyaluronic acid pull moisture into the skin and give an instant boost of hydration to all skin types. To use, shake well and spray about six inches away from the face. You can apply it before serums or on top of makeup for a quick shot of moisture.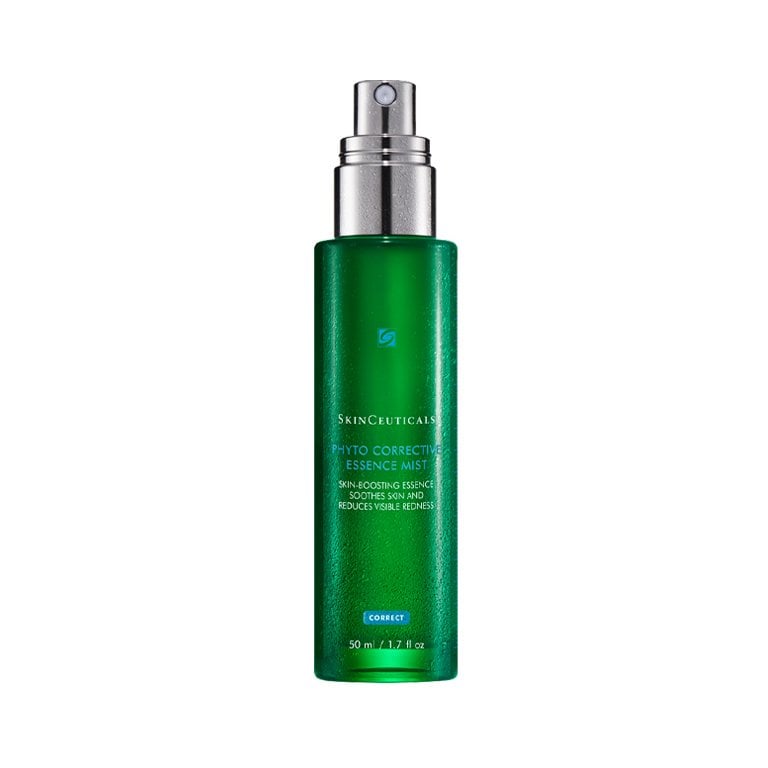 Tested on allergy-prone and sensitive skin, this gentle cream softens skin, relieves dryness and provides all-day comfort. The dermatologist-tested formula is free of potentially irritating fragrance, non-comedogenic and has a silky, lightweight consistency.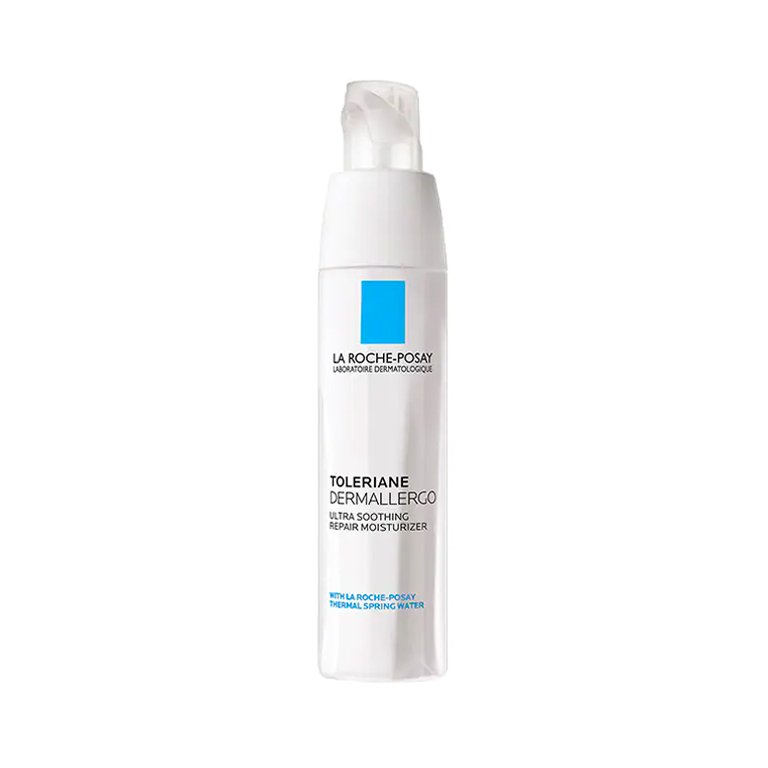 This lightweight serum boasts a seal of acceptance from the National Eczema Association, making it a gentle choice for even the most sensitive skin types. Powered by hypochlorous acid, it calms inflammation, relieves dryness and sensitivity and works to repair the skin's moisture barrier. You can apply it to freshly cleansed skin morning and night before a moisturizer.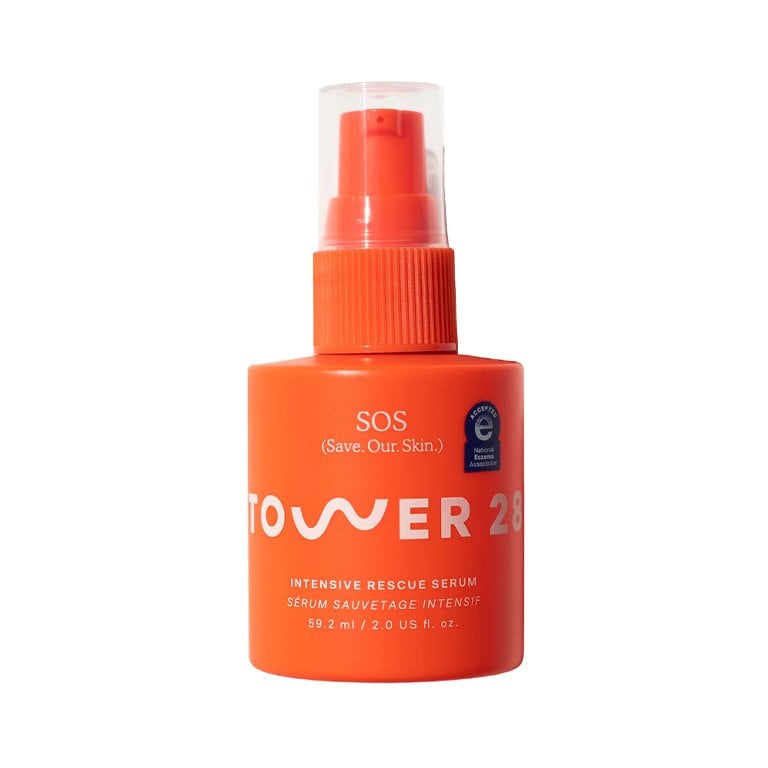 Spot treat red and inflamed spots with these paper-thin pimple patches. Infused with tea tree extract and centrella asiatica, also known as cica, the patches calm redness and help reduce swelling. They're also a great deterrent if you're prone to picking your pimples (which, by the way, can lead to even more irritation and inflammation).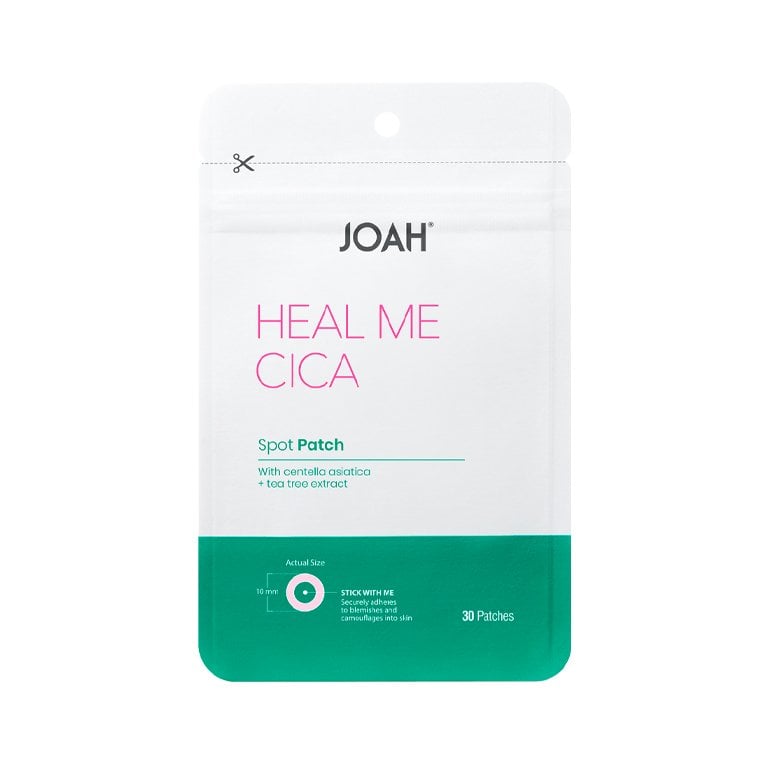 This is a thick, buttery balm that helps improve your skin's moisture barrier, especially after exposure to harsh weather conditions and sunburns. It has a seal of acceptance from the National Eczema Association and leaves skin moisturized for up to 24 hours. A little goes a long way, so apply this sparingly on any dry or flaky patches to seal in moisture and soothe.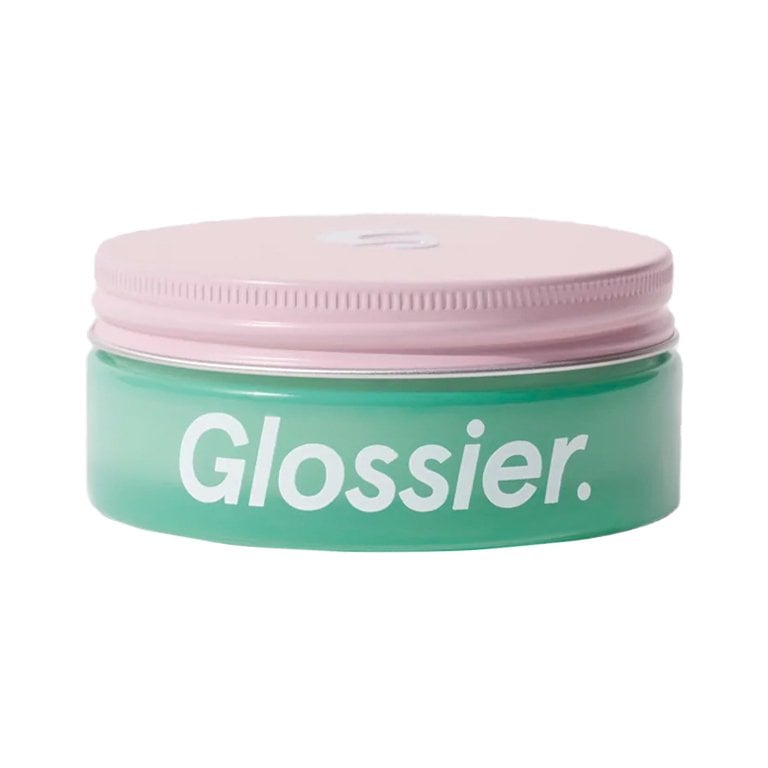 Reach for this green-tinted cream to even out the look of redness in as little as four days with this lightweight azelaic acid serum. At under $20, it's a relatively affordable addition to your skincare routine that can soothe irritation and leave your face looking less flushed.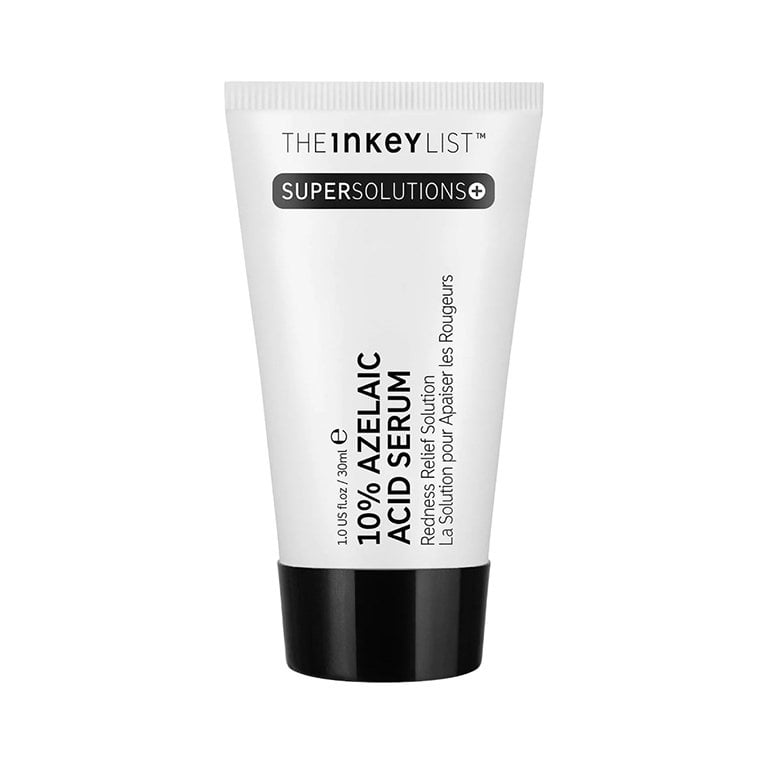 Read more

Back to top