How to Use Adapalene, According to a Dermatologist
January 06, 2021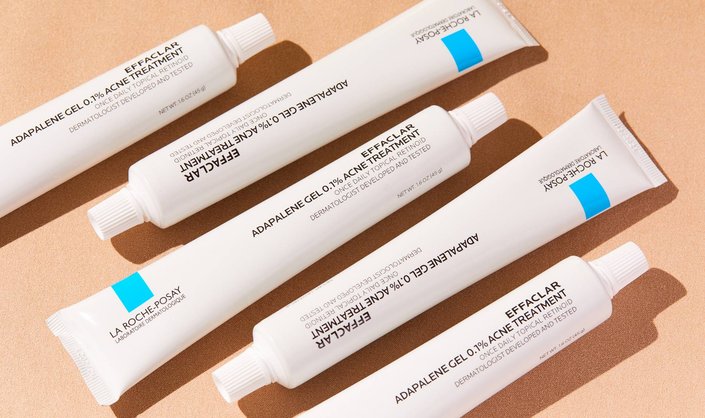 If you have acne-prone skin, adapalene should be on your radar and in your skin-care routine. It's an over-the-counter retinol that can help clear up acne and prevent blackheads, whiteheads and clogged pores. But before you apply the topical gel to your skin, there are a few best practices to consider. For advice on how to use adapalene and avoid dry or flaky skin, we spoke with Dr. Hadley King, board-certified dermatologist and Skincare.com consultant. 
How to Use Adapalene
Dr. King recommends applying a thin layer of the gel (about a pea-sized amount) onto clean, dry skin. Because adapalene works to both treat and prevent acne, it should be applied across the entire face, not as a spot treatment. As far as timing is concerned, adapalene, just like any other retinol, should be applied in the evening. "I recommend applying a small amount to clean skin at bedtime because the stability of retinoids is affected by sun exposure," says Dr King.
If you're looking for an over-the-counter adapalene gel to try, we suggest the La Roche-Posay Effaclar Adapalene Gel.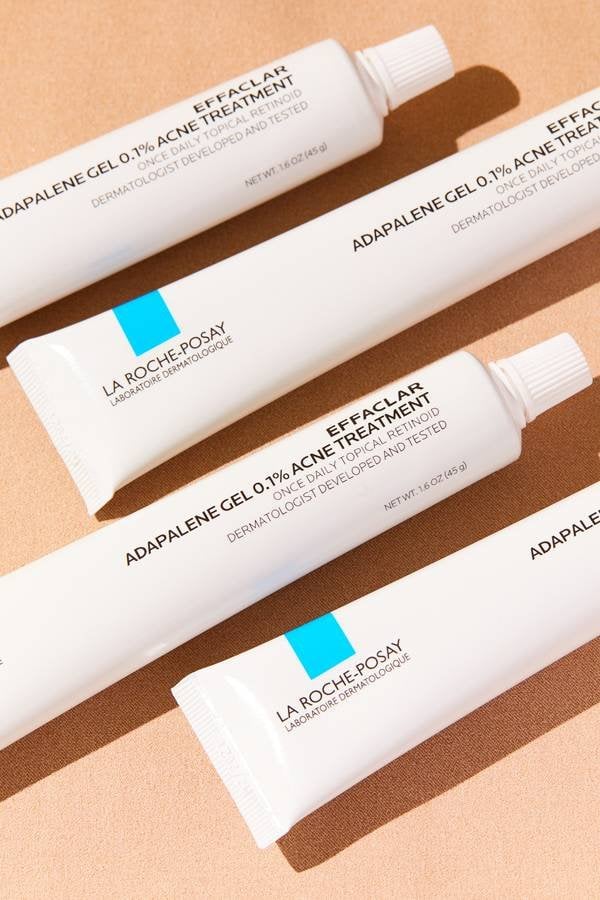 How to Incorporate Adapalene
If you've never used retinol products, it can take time for your skin to adjust to adapalene. Start off by using adapalene every other night and if your skin can tolerate the frequency, start using it every evening. 
"Using a topical retinoid can make your skin more sensitive, so you may need to limit other skin-care steps that can be irritating, such as your exfoliants like alpha-hydroxy acids or scrubs," says Dr. King. "SPF is also particularly important when you first start using a retinoid because photosensitivity can occur." We love the CeraVe Hydrating Sunscreen Face Lotion with hyaluronic acid and ceramides because it offers lightweight protection and has hydrating benefits. 
Photo: Chaunte Vaughn
Read More:
A Complete Drugstore Routine for Dry Skin Types 
5 Soothing Skin-Care Products for Inflamed Skin 
Derm DMs: What Are Facial Extractions?
Read more

Back to top