The La Roche-Posay Anthelios Melt-In Milk Sunscreen SPF 100 Is Officially Here
January 28, 2020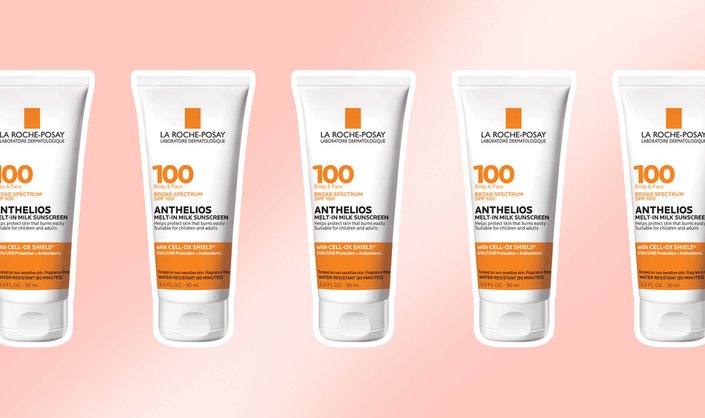 Ask any skin-care lover, we'll all say the same thing, sunscreen is key to healthy looking skin. Loading up on SPF is non-negotiable when it comes to protecting your face and body from the sun's harmful UV rays. While it's logical to lather up during the heat of summer or during vacation, putting on sunscreen is equally as important to protect your body and face during the winter as well. While applying (and re-applying) sunscreen on a daily basis should be a no-brainer, deciding what product to use can be a tricky feat, especially if you have sensitive skin that's prone to burns. Enter the La Roche-Posay Anthelios Melt-In Milk Sunscreen for Face and Body SPF 100. That's right, SPF 100! 
.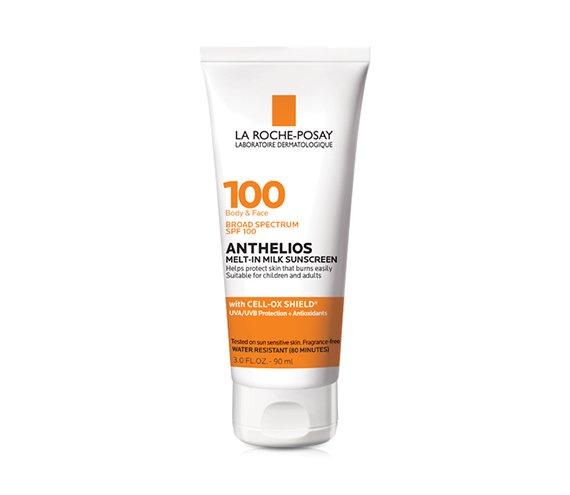 The just-launched product is the La Roche-Posay Anthelios Melt-In Milk formula we already know and love, but it ups the ante with a higher SPF than the original SPF 60 version. Similar to the rest of the line, the broad-spectrum sunscreen is lightweight, fast-absorbing and suitable for both the face and body. The formula blends easily, works well under makeup (a must!) and doesn't leave behind a white film. It's suitable for all skin types, oxybenzone-free, oil-free and fragrance-free. Plus, with SPF 100, it's the perfect pick for anyone with a tendency to burn or experience increased sensitivity in the sun. The Anthelios Melt-In Milk SPF 100 features Cell-Ox shield technology, which works to protect your skin from the aging and burning effects of UVA and UVB rays, respectively. What's more, it has an antioxidant complex that helps safeguard skin from free radicals. The best part? You can purchase it for $24.99 (MSRP) on Amazon or just stop by the drugstore. 
So, if you're gearing up for a tropical getaway this winter or are on the hunt for a year-round face sunscreen to layer under makeup, check out this sunscreen — we definitely will be. 
Read More:
6 Mattifying Products to Keep Midday Shine at Bay 
Press or Pat? How to Apply Every Step in Your Skin-Care Routine the Right Way
6 Ways to Use Rose Water Spray in Your Beauty Routine
Read more

Back to top