Career Diaries: Meet Tina Hedges, Founder of LOLI Beauty, A Zero-Waste Skin-Care Brand
August 06, 2019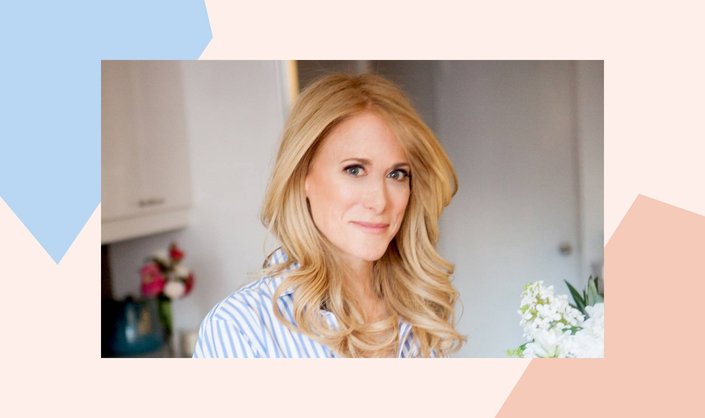 Creating a zero-waste, organic, sustainable beauty brand from scratch is no easy task, but then again, Tina Hedges is used to tackling great obstacles in the beauty industry. She started her career working behind the counter as a perfume saleswoman and had to work her way up the corporate ladder. When she finally "made it big," it didn't take long for her to discover that it just wasn't what she was meant to do. And that, in short, is how LOLI Beauty, which stands for Living Organic Loving Ingredients, was born. 
Ahead, we sat down with Hedges to learn more about zero-waste beauty products, where sustainably-sourced ingredients come from and all things LOLI Beauty.  
How did you get your start in the beauty industry? 
My first job in the beauty industry was selling perfume at Macy's. I was just out of college and I met the new president of Christian Dior Perfumes. He offered me a job in marketing and communications but also told me that I had to spend time working behind the counter. At the time, e-commerce wasn't an option for brands, so he had a valid point of view. To excel at beauty marketing, it was critical to learn retail dynamics on the selling floor  — to literally walk in the shoes of beauty advisors. This was, by far, one of the hardest jobs I ever had in beauty. After six months of selling Fahrenheit Perfume for men, I had earned my stripes and was offered a job in the NYC office in advertising and communications.
What's the story behind LOLI Beauty and what inspired you to start your own company?
After almost two decades in the beauty industry — both in big beauty and in start-ups — I had both a health scare and a crisis of consciousness. The combination of which led me to the idea of LOLI Beauty. 
I had some health issues — strange, spontaneous allergic reactions and the onset of early menopause. I consulted all sorts of specialists from traditional Chinese medicine to Ayurvedic, and came up empty-handed. It made me stop and think about all the toxic and chemical-laden beauty products I had slathered from head to toe during my career. After all, your skin is your largest organ and absorbs what you apply topically.
At the same time, I started to really think about the big beauty industry and what I had contributed to during all my corporate years in marketing. Essentially, I had been helping to sell lots of over-packaged plastic bottles and jars filled with 80-95% water to consumers. And if you use water to formulate, you need to add heavy doses of synthetic chemicals to create textures, colors and scents, and then you have to add preservatives to stop bacteria from growing. All because you started with mostly water. If you consider that 192 billion units of packaging end up in landfills every year from the beauty industry, the excessive over-packaging in plastic is such a liability for the health of our planet.
So, those two experiences intertwined made me have an "aha" moment that begged the question: Why not un-bottle and deconstruct beauty to offer a sustainable, pure and potent solution to skin care? That's how LOLI became the world's first zero-waste, organic beauty brand. 
A post shared by LOLI Beauty (@loli.beauty) on
Can you explain what zero waste means?
We're zero waste in how we source, formulate and package our skin, hair and body products. We source upcycled superfood ingredients, blend them into powerful, waterless multitasking formulas for skin, hair and body and package these in recycled, recyclable, reusable and garden compostable materials. We're on a mission to stir up a clean and conscious change in beauty, and we're very proud to have recently won the CEW Beauty Award for Sustainability Excellence.
What was the biggest challenge you faced in trying to launch an organic, zero-waste beauty brand? 
If you're trying to truly deliver on a zero-waste mission, the two hardest hurdles to overcome are sourcing sustainable ingredients and packaging. There is so much "sustainability washing" happening with suppliers. For example, some brands are using bio-based plastic tubes and marketing this as a sustainable option. Bio-based tubes have plastic and while they may bio-degrade, this doesn't mean it's safe for the planet. Actually, they release microplastics into our food supply. We use food-grade glass containers that can also be refilled and garden compostable labels and bags. On the ingredient side, we connect directly with Fair Trade, sustainable farmers around the world to upcycle ingredients from organic food supply. Two examples are our Plum Elixir, a superfood serum made from upcycled French plum kernel seed oil and our Date Nut Brûlée, a miracle melting balm made from upcycled date nut seed oil from Senegal. 
Can you tell us a little bit about the ingredients used in your products?
We work with farms and co-ops around the world to source food-grade, pure and potent ingredients. This means we don't just use cosmetic grade, ultra refined ingredients which tend to lose their vitality and nutrient benefits. Our ingredients are also not tested on animals (and neither are our products) and are non-GMO, vegan and organic. We're super excited to be the first to find unique by-products from organic food supply that were being thrown away and discover their potential as effective skin-care treatments — like the plum kernel oil in our Plum Elixir.
Can you tell us about your skin-care routine?
I believe the most essential part of your skin-care routine, especially if you tend to have breakouts, suffer from oily skin or are worried about aging, is to properly cleanse. This means ditch the soapy, foaming cleansers, which can disturb your skin's delicate pH acid mantle. The more detergent cleansers you use, the oilier your skin will be, the easier it is to have breakouts or red, irritated and sensitive skin — not to mention lines and wrinkles. I use our Chamomile Lavender Micellar Water — a two-phase, part oil, part hydrosol that you shake and apply to a cotton pad or washcloth. It will gently wipe away all makeup and grime, and leave skin smooth and hydrated. Next, I use our Sweet Orange or Rose Water and then apply Plum Elixir. At night, I also add Chia Carrot Brûlée, an anti-aging balm, or Date Nut Brûlée, if I'm super dry. Several times a week I polish my skin with our Purple Corn Cleansing Grains, and once a week, I do a detoxifying and revitalizing mask with our Matcha Coconut Paste.
Do you have a favorite LOLI Beauty product?
Oh, that's so hard — I love them all! But if you can only have one product in your cabinet, I would go from the Plum Elixir. It works on your face, your hair, your scalp, your lips, nails and even your décolletage.
A post shared by LOLI Beauty (@loli.beauty) on
What do you want the world to know about clean, organic beauty?
A brand that is organic doesn't necessarily mean it's packaged or formulated in a sustainable manner. Check the ingredient list. Does it list "water"? If it's the first ingredient, that means it's in your product at about 80-95%. Also, if the packaging is plastic and decorated in colors — not labeled — it will end up in a landfill rather than being recycled. 
Read More:
Is Obsidian the Next Face Roller You Need to Try?
Quiz: Which Hydrating Face Mask Is Right for You?
Adapalene: The Acne-Fighting Ingredient You're About to See Everywhere
Read more

Back to top