What Is Sallow Skin? Your Questions Answered
October 31, 2022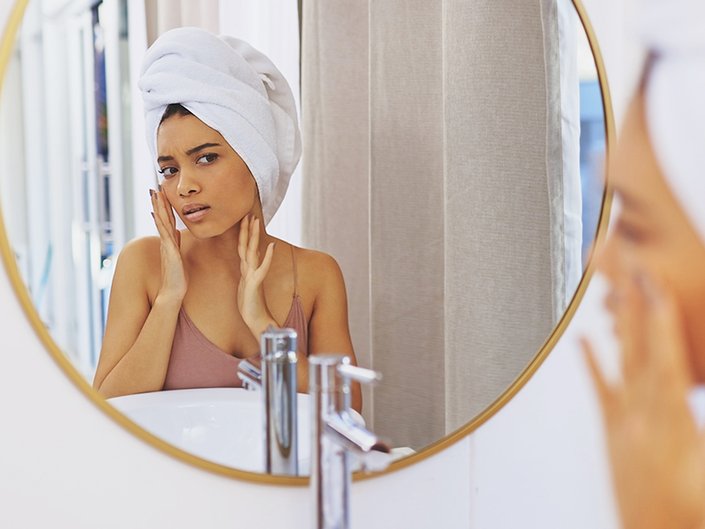 Your complexion is a window into your overall health — what's going on inside sometimes shows itself on the outside. This is the case if your skin appears sallow, i.e. dull and yellow-tinged. According to Dr. Amanda Turbeville, a board-certified general surgeon and medical director in South Carolina, "anemia, vitamin deficiency, smoking and stress or lack of sleep" are all possible causes of sallow skin. Keep reading to learn more about how to prevent and address sallow skin.
How Can You Prevent Sallow Skin?
To treat sallow skin and get your healthy, radiant complexion back, you first need to determine and tackle the underlying cause. If you have anemia, Dr. Turbeville recommends getting more iron and vitamin B12 in your diet. If you have a vitamin deficiency, eat a wide variety of foods, including fruits and vegetables. If you're stressed or sleep-deprived, implement a bedtime routine and strive to meet the recommended number of hours of sleep every night. No matter what, always talk to your doctor first. Beyond healthy habits, your skincare routine can play a role, too. Below are five steps Dr. Turbeville recommends incorporating into your daily regimen.
Cleanse With a Quality Facial Cleanser
Look for a formula that effectively cleanses your skin of pore-clogging impurities without stripping it of essential natural oils. One of our favorites of the moment is the Thayers pH Balancing Gentle Face Wash with Aloe Vera. Formulated with aloe vera and sodium hyaluronate, this gentle cleanser removes makeup, impurities, dirt and bacteria while soothing and hydrating the skin. For an extra refreshing dose of hydration after cleansing your skin, spritz on the Garnier SkinActive Soothing Rose Water Facial Mist.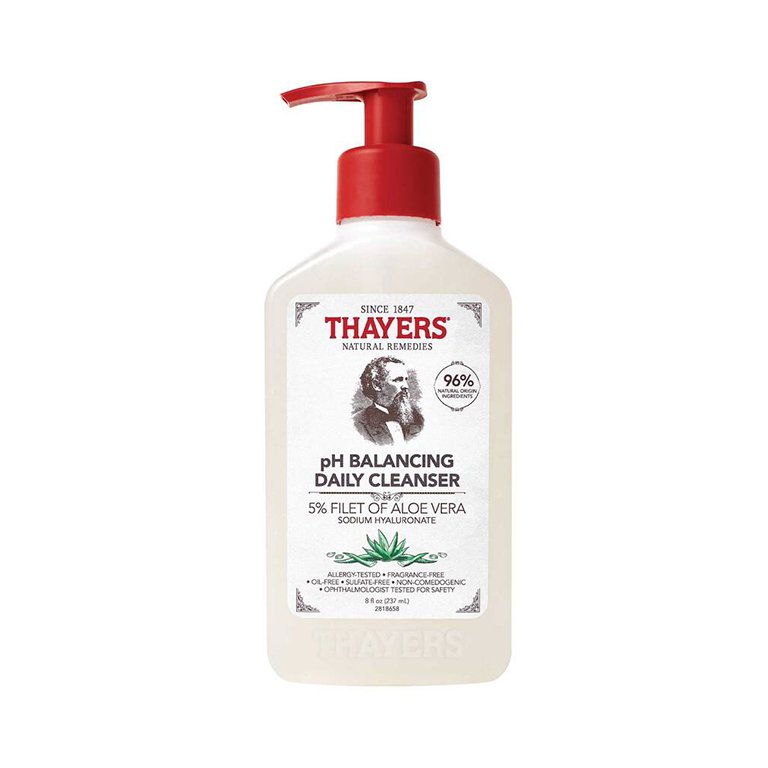 Use a Topical Vitamin C
Dr. Turbeville recommends applying a vitamin C product to help protect your skin. As an antioxidant, vitamin C helps neutralize free-radical damage and ward off signs of environmentally-induced aging. Try the IT Cosmetics Bye Bye Dullness Serum or the Vichy LiftActiv Vitamin C Serum, both of which are formulated with 15% pure vitamin C to address dullness and fine lines.
Apply Broad-Spectrum UV Protection in the Morning
It's crucial to include sun protection in your skincare regimen. Apply a broad-spectrum sunscreen with SPF 30 or higher each morning as the last step in your routine. We recommend the La Roche-Posay Anthelios Mineral Tinted Sunscreen SPF 50 because the quick-absorbing formula leaves a tinted matte finish that gives a healthy glow. Don't forget to reapply at least every two hours to keep your skin protected throughout the day.
Use Retinol in the Evening
If you haven't started using retinol yet, this is a great opportunity to incorporate it into your routine. Retinol is a multitasking ingredient lauded for its ability to help address a wide range of skin concerns — from improving an uneven skin tone to reducing the appearance of wrinkles and fine lines. If you're new to retinol try a gentle formula like the Kiehl's Retinol Skin-Renewing Daily Micro-Dose Serum. Along with retinol, it contains ceramides and a peptide complex to strengthen the skin barrier and enhance the skin's integrity.
Moisturize
Moisturizing is one of the most important steps in a skincare routine to strengthen and support your skin barrier. The Lancôme Hydra Zen Gel Cream is a lightweight, oil-free option that provides 24 hours of hydration and soothes distressed skin. For an anti-aging option, our editors love the L'Oréal Paris Revitalift Micro Hyaluronic Acid + Ceramides Anti-Aging Face Cream, which is packed with superpower ingredients that nourish and moisturize the skin while working to treat and prevent wrinkles and sagging.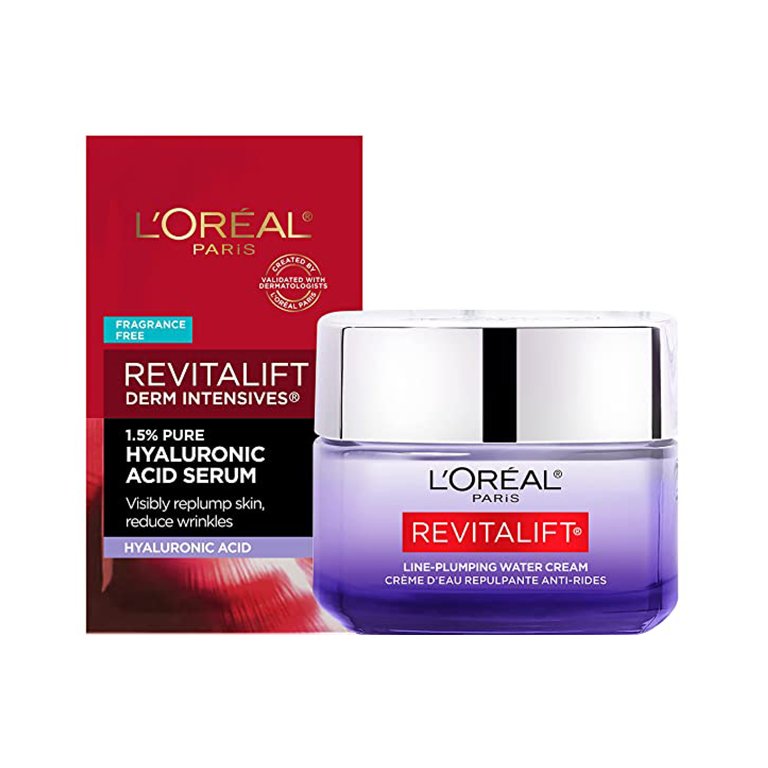 Photo: Getty Images
Read more

Back to top