The Benefits of Scalp Massages
February 16, 2022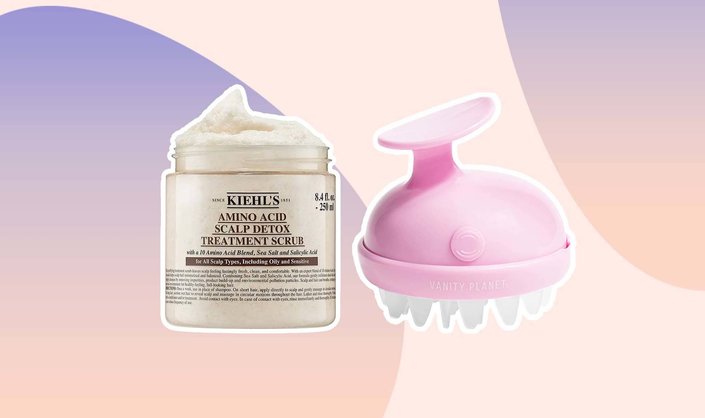 Full-body massages are great, but have you ever had a scalp massage? Compared to our face and body, we don't give our hair or scalp the TLC it deserves. Aside from feeling incredibly relaxing, scalp massages can provide hair health benefits you might not have been aware of. To find out more about the benefits of scalp massages, we tapped trichologist Penny James from Penny James Salon and Kerry E Yates, founder of Colour Collective. Keep scrolling to get the scoop. 
What Are the Benefits of a Scalp Massage? 
From hormone imbalances, medical conditions or even genetics, there are a bunch of different causes for hair loss. The good news is that studies show that scalp massages can help address hair loss. How? For starters, hair loss can often be attributed to stress, which is something that a scalp massage can definitely help with. "Scalp massages can be very beneficial to relax the scalp muscles which can get very tight due to stress," James says. 
There are three main muscle groups on the scalp known as temporalis, frontalis and occipitalis. To help relieve stress, it's important to stimulate these muscles. Not only do scalp massages help calm these muscles, but they can also help improve blood circulation, which James says can contribute to the improvement of certain scalp conditions (think: oily scalp and dandruff.) 
"As a trichologist, I like to use active ingredients and scalp massages to help my clients who produce excess sebum on their scalp," she says. "If a client has pityriasis capitis (dandruff), though, they might benefit from a medicated cream in addition to the massage." 
How Do You Perform a Scalp Massage? 
While a scalp massage performed by a professional with knowledge of the scalp muscles is ideal, there are ways to perform a scalp massage on yourself at home. 
STEP 1: Yates says it's best to work in sections. "Start at the nape of your neck and gently press your fingers directly into the scalp area and move your hands in a circular motion while applying a little bit of pressure," she says. 
STEP 2: After about 45 seconds, slowly move from the nape of your neck up to the crown area. 
STEP 3: After massaging the crown of your head for about a minute, move from the center of your head to the sides. Work your fingers into your scalp in this area for about a minute. 
STEP 4: Next, massage your hairline in small circles, focusing on the center of your head, which is where you hold the most tension. Yates recommends focusing on this area for about two minutes.
STEP 5: Finish off by combing your fingers from the front of your head to the back. 
The Best Products for Scalp Massage
Aside from your hands, there are different products you can use to get the job done at home. We love the Vanity Planet Rejuvenating Scalp Massager or the Briogeo Scalp Revival Stimulating Therapy Massager. When used in tandem with the Briogeo Scalp Revival Charcoal + Coconut Oil Micro-Exfoliating Shampoo, the scalp feels hydrated, soothed and relaxed. If your scalp is on the oily side you can try the Kiehl's Amino Acid Scalp Detox Treatment Scrub, which gently exfoliates and purifies the scalp with a blend of amino acids, salicylic acid and sea salt.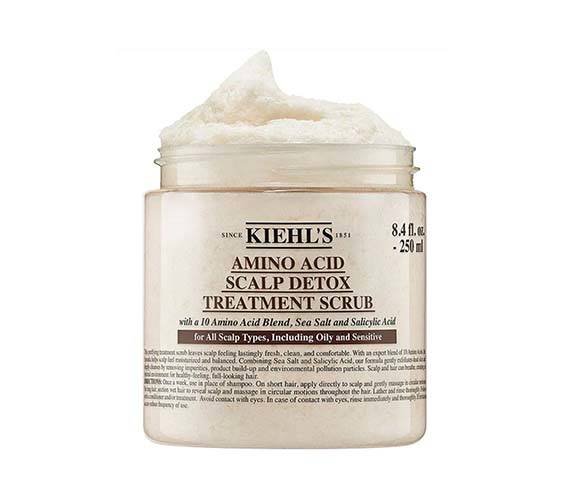 Design: Juliana Campisi
Read More:
Yes, You Need a Scalp Serum – Here are 7 to Try
This is Why You Should Add a Scalp Oil to Your Hair Care Routine
I Tried 4 Top-Rated Kiehl's Shampoos – Here Are My Thoughts
Read more

Back to top