Do You Really Need Both a Serum and a Toner? Two Skincare.com Experts Weigh In
October 28, 2020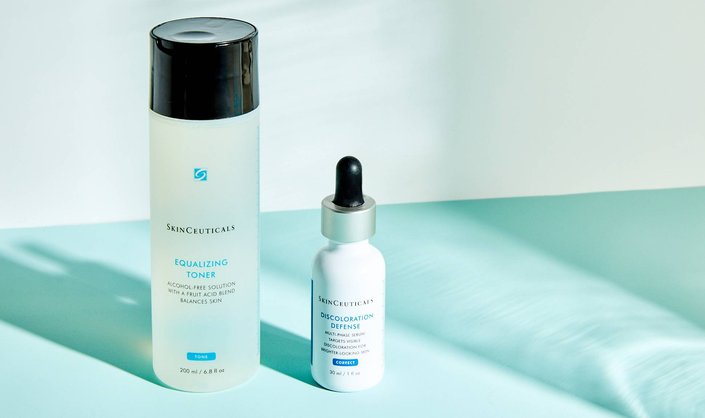 So you just got a brand new powerful skin-care serum — but aren't sure how to incorporate it into your routine, considering you swear by toner. This may lead you to wonder if you really need both. Although it can seem like overkill (you may be thinking, isn't one potent and highly concentrated skin-care product enough?), both serums and toners serve different functions. Ahead, we chatted with Lindsay Malachowski, director of operations and esthetician at SKINNEY Medspa, and Tina Marie Wright, licensed aesthetician at Pomp, about why both products are important in your routine. 
Do I Need Both a Serum and Toner?
"A toner and serum are two completely different products with different functionality," says Wright. While toners prep the skin and help balance its pH levels, serums have more active ingredients that [are designed to] penetrate the [surface layers of] skin and provide targeted skincare."
What Is a Toner?
A toner exfoliates and preps the skin after cleansing and helps to slough away any leftover dead skin cells. They come in a variety of formulas and can be used day and night. Some of our favorite toners are the gentle SkinCeuticals Equalizing Toner for sensitive skin. We also recommend the INNBeauty Project Down to Tone Toner, which contains an exfoliating blend of seven acids.  
What Is a Serum?
A serum is designed to have a higher concentration of ingredients to provide targeted skin-care results, such as reducing the appearance of dark spots, acne scars or dullness. If you're looking for a new serum to try, we recommend the Skinceuticals Discoloration Defense Serum to zap uneven tone or the YSL Beauty Pure Shots Lines Away Serum to hydrate and fight signs of aging.
How to Incorporate a Serum and Toner Into Your Routine

Both skin-care experts agree that using serums and gentle toners are best especially if you're trying to find products that won't irritate the skin. "If you are using a toner with active ingredients like alpha- or beta-hydroxy-acids, and then also using a serum with those ingredients it could be too much for sensitive skin," says Wright. Instead, "you can use a gentler toner and a more active serum or use a toner with more active ingredients and a gentler hyaluronic acid serum designed to help calm and hydrate the skin."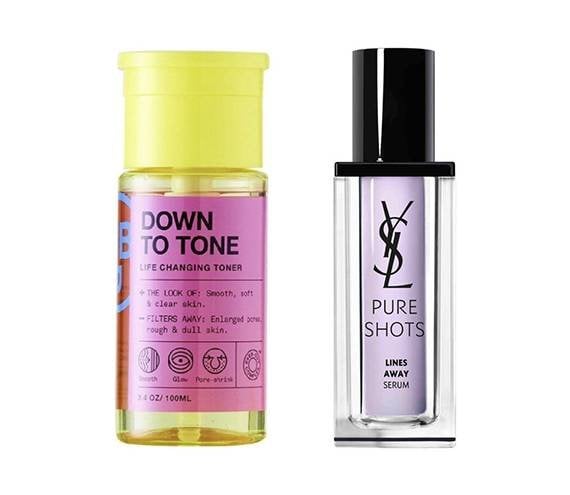 Not sure if your serum and toner are causing your skin more harm than good? We suggest you follow Malachowski's advice: "If your skin all of a sudden becomes worse or more sensitive then it's screaming at you and you'll need to know where to adjust," she says. 
Photo Credit: Chaunte Vaughn
Read More:
Oily T-Zone? Here's How to Deal
Unpoppable Pimples Are a Thing — How to Address Them, Ahead
7 Ways to Wake Up a Tired-Looking Face
Read more

Back to top