10 Common Skin Conditions and How to Treat Them
January 21, 2022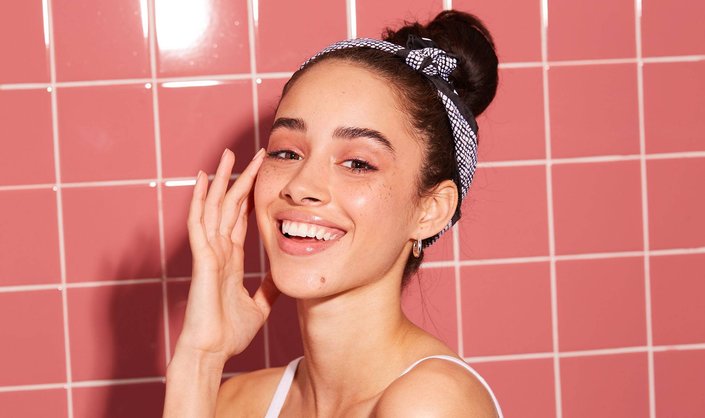 When it comes to taking care of your skin, you may be overwhelmed by all of the potential skin conditions you can develop. Whether you're worried about breakouts or premature signs of aging, there are expert tips you can follow, lifestyle habits you can adjust, and products you can use to help keep your skin looking and feeling its best. Keep reading for our helpful guide to common skin conditions and how to tackle them.
Dark Spots
According to the American Academy of Dermatology, dark spots can occur for a variety of reasons — including sun damage, post-inflammatory hyperpigmentation, insect bites, hormone changes, and more. Many dermatologists recommend using exfoliating products or products with antioxidants (like vitamin C) to help brighten dark spots. 
We recommend trying out the IT Cosmetics Bye Bye Dark Spots Serum, which is formulated with niacinamide and vitamin C to reduce the look of discoloration while improving skin clarity. Here are more tips on how to keep dark spots under control.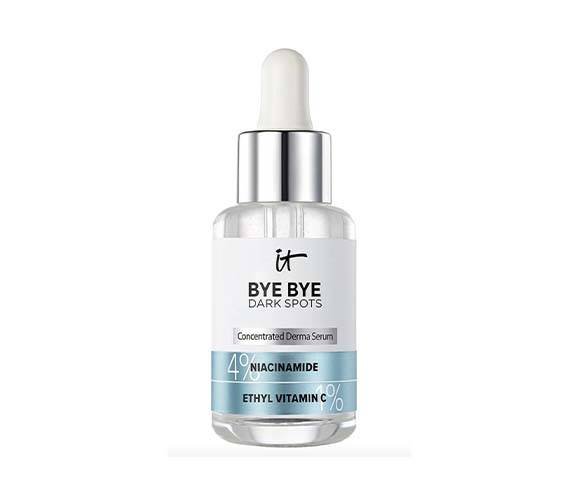 Acne
The AAD says that acne is the most common skin condition in the United States. If you're dealing with breakouts, know that you're not alone. It's important to keep in mind that not all blemishes are created equal — they can be categorized into different types, including pustules, cysts and more. 
Regardless of what type you have, incorporating salicylic acid into your routine can help clear out zits. Try the CeraVe Acne Control Gel — not only does it help get rid of acne, but it also helps prevent new blemishes from forming. To find out what type of acne you have, check out our explainer on each type of acne.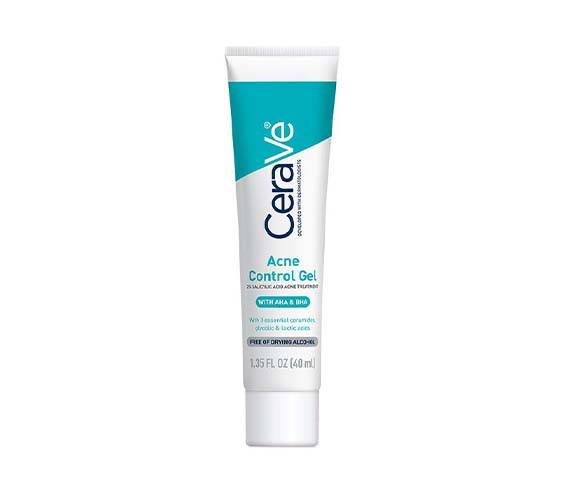 Itchy Skin
Itchy skin can be the result of an allergic reaction, eczema or even dry skin. It's best to consult with your dermatologist to uncover the culprit and try using itch-relief lotions like the CeraVe Itch Relief Moisturizing Cream, which is approved by the National Eczema Association.
Blackheads
Blackheads are small dark spots (also known as open comedones) that appear on the skin's surface as a result of clogged pores. They're commonly found where the skin produces the most oil — around the nose, forehead and chin. Learn how to get rid of blackheads from the experts.
Wrinkles
Wrinkles and fine lines are a natural part of aging. The Mayo Clinic states that wrinkles are most prominent on sun-exposed skin (like the face, neck, hands, and forearms) but can actually appear anywhere. Help reduce the look of wrinkles by incorporating anti-aging products like the Lancôme Rénergie H.C.F. Triple Serum.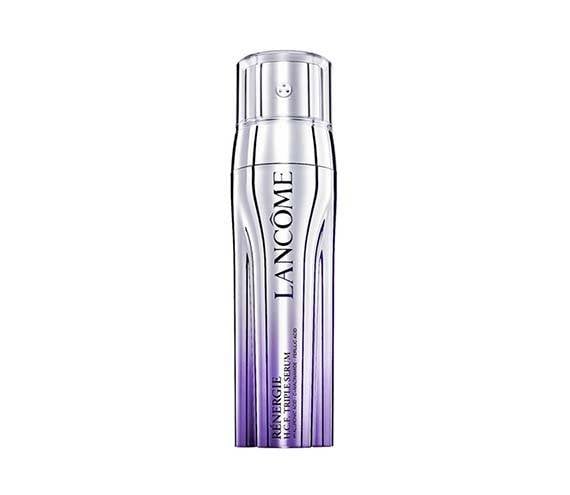 Sunburn
You've likely experienced a sunburn at some point in your life. Sunburn is a form of skin damage that results in red, painful spots that are hot to the touch and occurs after being exposed to UV rays. To prevent it, it's imperative to take sun protection measures prior to heading outdoors — this means wearing broad-spectrum SPF sunscreen (like the La Roche-Posay Anthelios UV Correct Face Sunscreen SPF 70 with Niacinamide).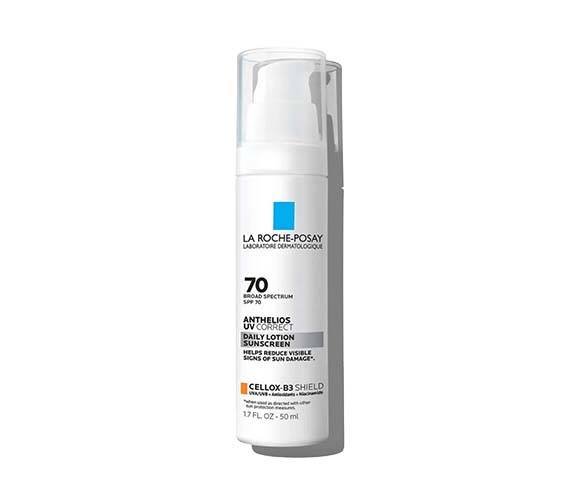 Reapplying sunscreen at least every two hours, seeking shade, wearing protective clothing and avoiding peak sun hours are crucial for minimizing sunburn. And if you're currently struggling with sunburn, don't sweat it. Try these tips for quick sunburn relief.
Skin Redness
Redness is common in those with sensitive skin, but some individuals simply have more of a flush to their complexion. If you experience skin redness, try using calming skincare products formulated with anti-inflammatory ingredients like aloe and vitamin E. 
Dry Skin
Dry skin is one of the most common winter skin concerns, but it can be an issue any time of the year. The key to combating dry skin is incorporating hydrating ingredients like hyaluronic acid, glycerin and ceramides. Currently, our favorite moisturizer for dry skin is the Vichy Aqualia Thermal Rich Cream Fragrance Free which soothes and hydrates for 48 hours. Be sure to follow these tips to maintain hydration.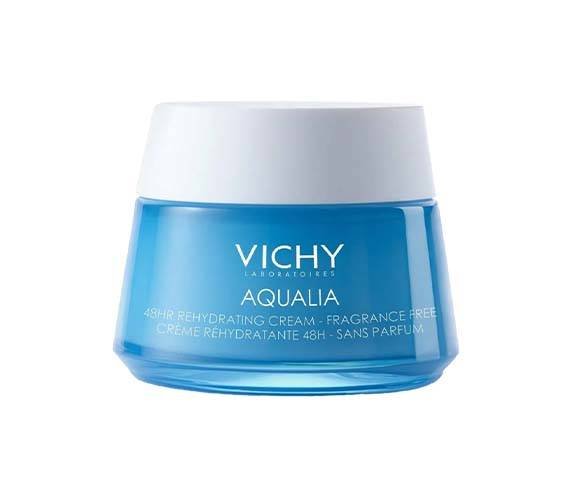 Oily Skin
Stress, humidity, genetics, and fluctuating hormones can cause oily skin, which can result in clogged pores and increased breakouts. If you're having trouble keeping your oily skin in check, you may want to reevaluate your skincare routine. We're sharing the best skincare routine for oily skin, including products for oily skin.
Sagging
Saggy skin is a common skin condition that happens as we age because collagen and elastin levels tend to plummet with time. As a result, skin isn't as tight, firm and bouncy. This can occur anywhere, but especially in the neck. Look for products with hydrating ingredients that help restore the skin barrier and boost firmness, like the SkinCeuticals Tripeptide-R Neck Repair. 
Photo: Chaunte Vaughn
Read More: 
A Derm Explains Why Peptides Belong in Your Anti-Aging Routine
How a Makeup Artist Covers Up Melasma
Here's Why Sebum Is Actually Good for Skin
Read more

Back to top