Buy Sunscreen at Target and Get a Free Gift Card — No Strings Attached
July 02, 2019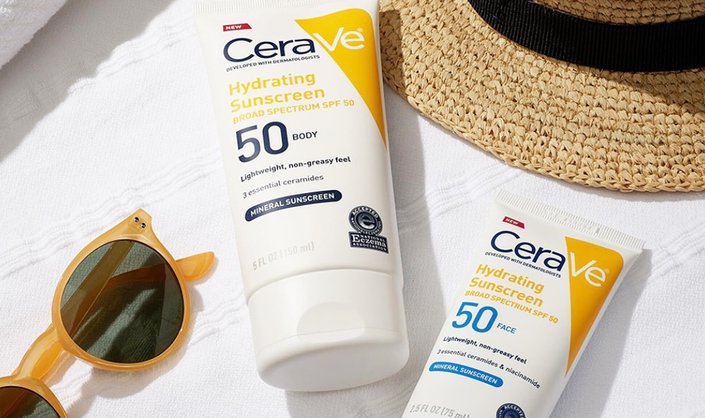 Before you grab those hamburger buns and a cooler full of beverages this Fourth of July, you need to make sure you're fully stocked up on sunscreen — for your face and body. Roll your eyes all you want, but this is a must (you can thank us for this harassment when you're spared from a nasty sunburn). Thankfully, Target agrees with our adoration for sunscreen because right now, you can get a $5 Target gift card when you spend $25 on suncare.
So if you're in need of a new formula, let us recommend a few reliable options: For starters, CeraVe Mineral Sunscreen Lotion for Face is a must-have for high SPF protection and hydration. If you love a spray-on formula, you need to know about Ocean Potion Continuous Spray Sunscreen Lotion, which has an addictive orange-creamsicle scent, so you'll actually look forward to reapplying. And to protect the kids, keep Blue Lizard Kid's Australian Sunscreen on your radar. It has a color-changing cap that transforms when it's exposed to dangerous UV rays. Not only will this keep the kids entertained, but they'll be learning all about the dangers of the sun, too.
And of course, we can't forget to mention L'Oréal Paris Sublime Bronze Tinted Self-Tanning Lotion to enhance your glow after a long day in the sun. In no time, everyone will be asking how you maintain that glow even when you're lathering on that SPF 50 every two hours. 
Read More:
6 Skin-Care Products to Add to Your Ulta Beauty Cart This July
This All-In-One Water-Gel Sunscreen Is a Must-Have in My Summer Beauty Routine
Which Eye Cream Formula Is Right for You?
Read more

Back to top