Derm DMs: How Much Tingling Is Too Much?
November 29, 2021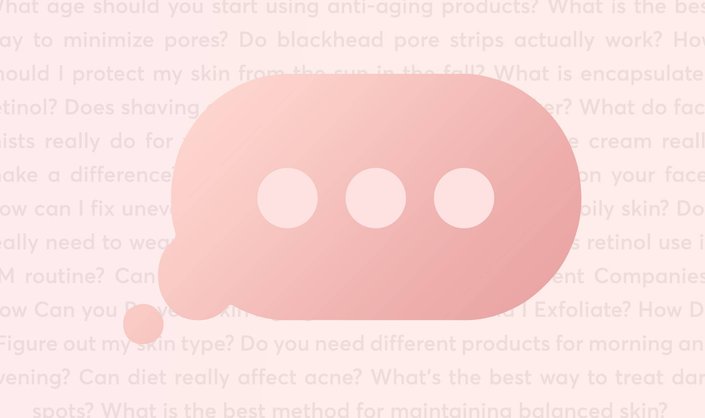 Do you feel a tingling sensation after applying your skincare products?  If the product contains menthol or exfoliating alpha-hydroxy or beta-hydroxy-acids it's fairly common to feel a slight tingling effect after application. If, however, you feel a tingling sensation after you apply each  skincare product you layer on  , you might want to step back and assess the products in your routine. You might be over-sensitizing or irritating your skin, says Skincare.com consulting dermatologist and Director of Cosmetic and Clinical Research in Dermatology at Mount Sinai Dr. Joshua Zeichner. Ahead, find out how much tingling is too much. 
How Much Tingling Is Too Much?
A small amount of tingling after applying a single product is probably nothing to worry about. But if all of your products give you this sensation, it could be a sign that your skin has become sensitized due to irritating ingredients or an allergy. "Such ingredients may include hydroxy acids and retinol, which can be harmful to the skin when used too much or at too high of a concentration."
If the product has fragrance or preservatives, allergies could also be the culprit of tingling. You might not notice it the first few times you apply it. "This is known as a delayed type of hypersensitivity reaction that occurs after several exposures to the allergen," Dr. Zeichner explains. Of course, if you're experiencing any of these symptoms, it's best to make an appointment with your dermatologist.
So, What Should You Do?
One way to help address over-sensitizing the skin is to take a skincare holiday. That's right, stop all of your products completely and stick to rinsing your face with just water.
When your skin is feeling back to normal and it's time to pick your skin-care routine again, opt for a gentle, hydrating cleanser like the CeraVe Hydrating Facial Cleanser or the Alpha H Balancing Cleanser. Both of these formulas won't strip the skin of essential oils. They will, however, gently cleanse away pollution, dirt and makeup from skin's surface.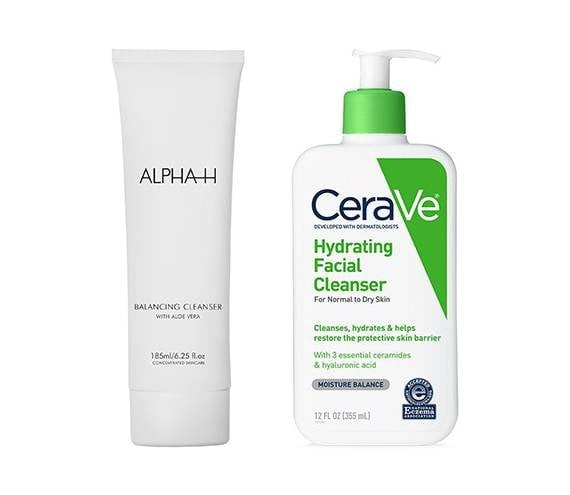 Next, slowly start to build up your routine. Dr. Zeichner recommends using a gentle formula designed  for sensitive skin and fragrance free. We love the La Roche-Posay Anthelios Mineral Ultra Light Sunscreen Fluid SPF 50, or the Biossance Squalane + Zinc Mineral Sunscreen SPF 30.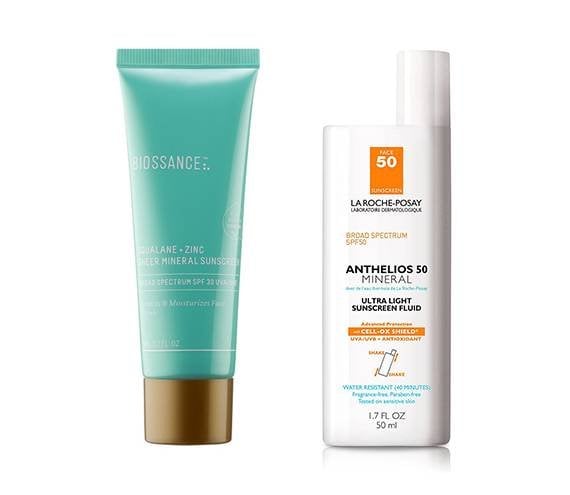 If you're concerned about tingling, try not to push through by adding more products to your routine."You don't have to overdo it when it comes to skincare — more is not better. Stick to a simple routine and listen to your skin," Dr. Zeichner adds.
Design: Hannah Packer
Read More:
These 7 Retinol Products Will Up Your Anti-Aging Game
Minimize the Appearance of Pores With These Editor Picks
Our Favorite Exfoliators on Amazon to Shop ASAP
Read more

Back to top