How to Fight Chin Blackheads
August 07, 2020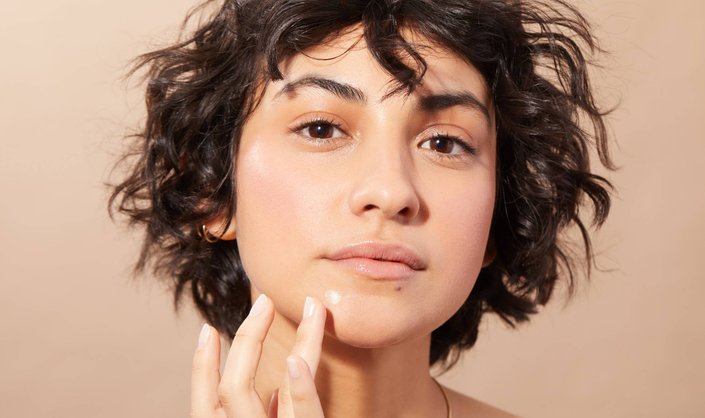 When you think of blackheads, your nose likely also comes to mind. It's a common area to experience small black dots and there's no shortage of products, i.e., pore strips, created to target blackheads on the area. The chin is another common place to get blackheads, yet we don't often hear a lot about how to address the concern there — we'd be lying if we said we never applied a pore strip created for the nose on the chin out of desperation. 
Should blackheads on the chin be treated the same way as those on the nose? Why do some people experience them in one place and not the other? We asked Dr. Joshua Zeichner and Dr. Hadley King, both NYC-based board-certified dermatologists and Skincare.com experts, to find out. 
What Causes Chin Blackheads?
Chin blackheads are no different than blackheads anywhere else on the face and it's totally normal to get them. "The T-zone of your face has the highest concentration of oil glands on the body," says Dr. Zeichner. As these glands fill with oil and become trapped beneath sticky cells in the pores, blackheads develop." 
In addition to oil, Dr. King says that blackheads can also be caused by hormones or pore-clogging topical products.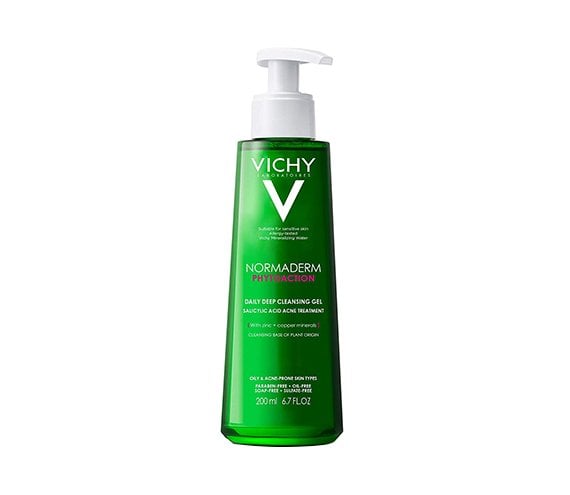 How can you prevent and treat blackheads on the chin?
Salicylic acid is one of the best ingredients for targeting blackheads on the chin, nose or elsewhere, according to the derms we spoke to. "Salicylic acid is an excellent comedolytic because it exfoliates the outer layer of skin and penetrates into pores to remove sebum," says Dr. King. "AcneFree's Blackhead Removing Scrub is a great 2% salicylic acid product with charcoal that helps treat acne and blackheads." If you're looking for a cleanser, we recommend the Vichy Normaderm PhytoAction Daily Deep Cleansing Gel, which contains salicylic acid, glycolic acid and zinc and copper minerals.
Also effective are topical retinoids like adapalene. "They act like pipe cleaners to prevent cells from sticking together and blocking the pores," says Dr. Zeichner. One to try? The La Roche-Posay Effaclar Adapalene Gel.
To help reduce excess oil, Dr. Zeichner recommends using clay or charcoal masks that can help remove dirt, dust and pollution from skin and leave it looking brighter. The L'Oréal Paris Skincare Pure Clay Face Mask with Charcoal contains both ingredients. Use it all over the face or on the chin or the affected area.
Photo: Chaunte Vaughn
Read More: 
6 Acne Hacks That Actually Work, According to a Dermatologist
Our Favorite Deep Cleaning Skin-Care Products for Clogged Pores
How to Use a Sugar Scrub Correctly — And Our Favorite Ones to Try
Read more

Back to top