Our Favorite Deep Cleaning Skin-Care Products for Clogged Pores
July 27, 2020
If you have oily skin, you know that sometimes washing your face with a gentle micellar water isn't enough to decongest your skin and unclog your pores. This can be especially true in the summer months when a buildup of sweat, sunscreen and other environmental factors accumulate on your skin's surface throughout the day. To help you get your deep cleaning routine in gear, we're sharing some of our favorite cleansers, face masks and moisturizers for oily skin and large pores from our parent company L'Oréal, ahead. 
What Causes Clogged Pores? 
Clogged pores can occur when makeup, oil or daily grime start to build up. Add summer sweat and thick sunscreen to the mix and this kind of congestion is more likely. As a result, you can experience acne breakouts in the form of blackheads or whiteheads. To help combat clogged pores, it's important to remove all makeup and residue from the day as well as give your pores a deep clean with detoxifying or acne-fighting ingredients like salicylic acid or charcoal. 
The Best Cleansers for Clogged Pores, According to Our Editors
Vichy Normaderm PhytoAction Daily Deep Cleansing Gel 
If you have oily, combination or acne-prone skin, this gel cleanser needs to be on your radar. The cleanser from Vichy, formulated with salicylic acid, glycolic acid and micro-exfoliating LHA, helps to purify the skin and leave its surface feeling soft and clean without dryness. The foaming gel helps to unclog pores and remove excess oil.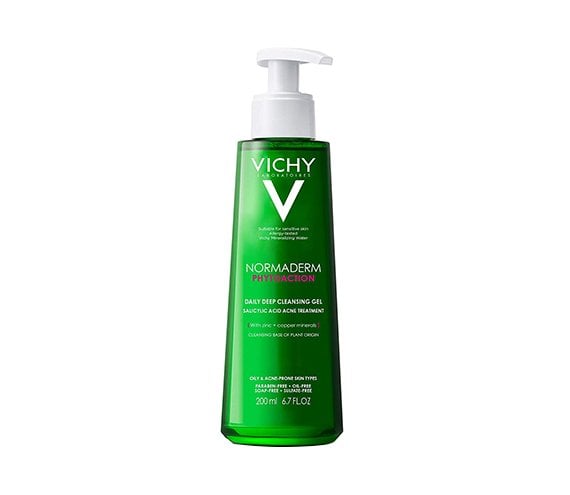 Garnier Clean Shine Control Cleansing Gel
When it comes to cleansers, we love a product that can cleanse the skin and remove makeup at the same time, which is why the Shine Control Cleansing Gel from Garnier's Clean+ line is one of our favorites. The cleanser, which is formulated with charcoal, helps draw out impurities from your skin's surface like a magnet, dissolving dirt, excess oil and makeup. It leaves you with smaller-looking pores and radiant skin.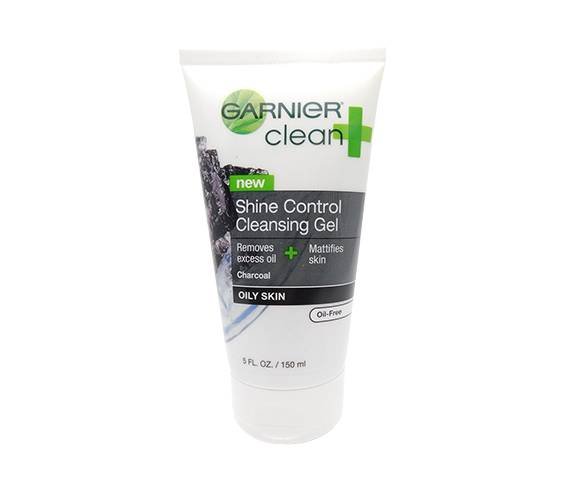 Kiehl's Rare Earth Deep Pore Daily Cleanser 
If clogged pores weren't enough, the buildup of impurities can often make them appear larger and more noticeable. If this sounds familiar, Kiehl's Rare Earth Deep Pore Daily Cleanser is a face wash you should have on hand. This non-stripping formula is great for normal to oily skin types. It purifies and thoroughly cleanses the skin of surface debris and toxins, while reducing the appearance of large pores.
Clarisonic Acne Cleansing Brush Head 
Clogged pores are no match against this gentle yet effective cleansing brush head. It's designed specifically with acne-prone skin in mind. It helps decongest your skin by whisking away dead cells, sebum and other pore-clogging impurities. Pair it with a gentle cleanser for a softer and more clear complexion.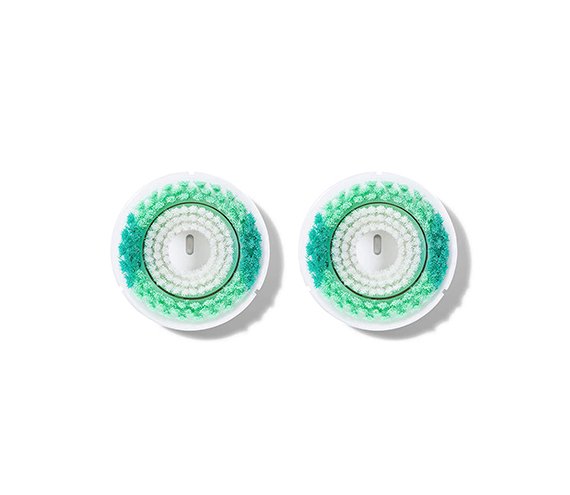 La Roche-Posay Effaclar Deep Cleansing Foaming 
Prefer cream-to-foam formulas? La Roche-Posay's Effaclar Cream Cleanser might just be your perfect match. This deep cleansing foaming cream cleanses the skin thoroughly, while visibly minimizing the appearance of pores and removing excess oil. To use, gently lather the cream with lukewarm water and apply to your wet face, massaging in circular motions. 
SkinCeuticals LHA Cleansing Gel 
Struggling with aging skin that's prone to breakouts? Don't fret, you're not alone. Adult acne is one of the most common skin conditions. But the good news is, there are plenty of topical solutions out there for you, including this decongesting cleanser from SkinCeuticals. The exfoliating formula is enhanced with lipohydroxy acid, glycolic acid, salicylic acid and glycerin to help remove pore-clogging debris and excess oils.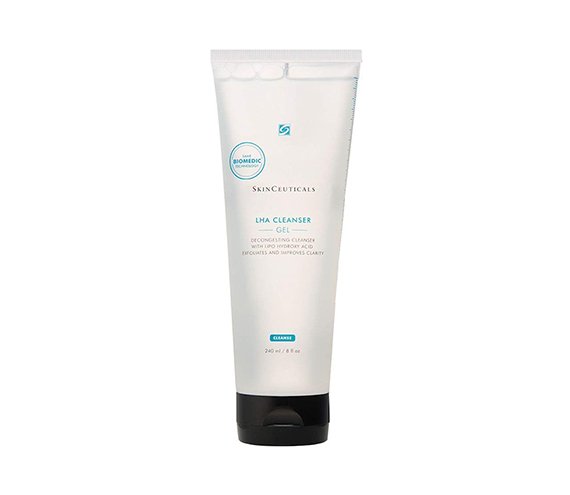 CeraVe Acne Foaming Cream Cleanser 
Formulated with benzoyl peroxide, this cleanser is perfect for anyone struggling with blackheads and acne pimples. The gentle formula will remove excess dirt and oil without leaving your skin feeling dry, stripped or tight. It's also fragrance- and paraben-free. 
The Best Masks for Clogged Pores, According to Our Editors
Kiehl's Rare Earth Deep Pore Cleansing Mask 
Daily cleansers aren't your only option for unclogging pores. Kiehl's offers a mineral-rich cleansing mask that helps revive the appearance of dull-looking skin by eliminating debris and dead skin cell accumulation. As a result, the skin is left feeling purified, with the appearance of pores minimized.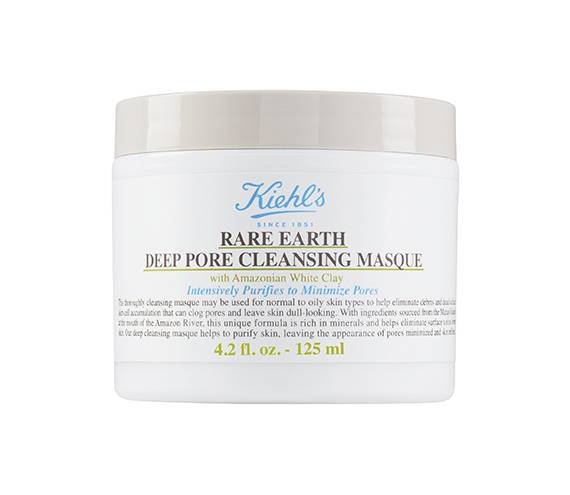 Garnier SkinActive Clean+ Pore Purifying 2-in-1 Clay Cleanser and Mask
This oil-free cleanser, formulated with kaolin clay and charcoal, can be used either as a daily cleanser or a detox mask. When used as a daily cleanser, it removes surface impurities to leave the skin feeling fresher and thoroughly cleansed. To use as a detox mask, spread a layer of this formula onto the skin and let it dry for five minutes before rinsing. This method will help draw out impurities like a magnet to deeply cleanse the complexion and leave behind a glow.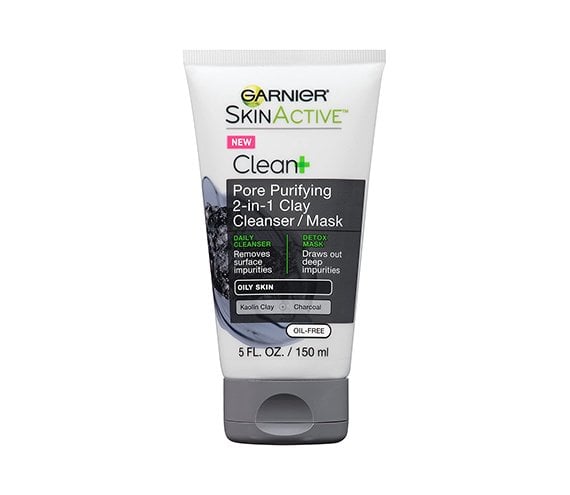 L'Oréal Paris Smooth Sugars Clearing Scrub 
No need for harsh exfoliation to unclog your pores. Instead, try this gel-like sugar scrub enhanced with real kiwi seeds to get the job done. The formula gently polishes away dirt, oil and other impurities to reveal skin that looks healthier and glowing. After just one week you can expect your skin to feel baby-soft, smooth and comforted.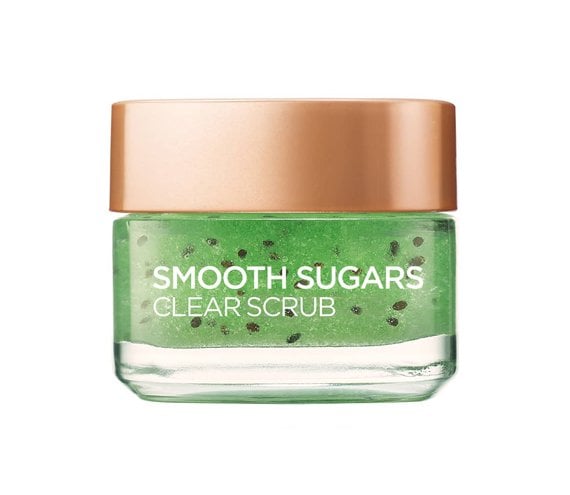 Read More:
7 Waterproof Beauty Products for Summer 
8 Face Washes for People With Oily Skin
How to Determine Your Skin Type, Color and Undertones
Read more

Back to top