Dry, Rough Elbows? Follow These 4 Hydrating Tips
December 17, 2021
Even if you moisturize your body every day with lotion, there's a chance that your elbows still aren't getting the TLC they need. While your arms and legs may be hydrated and healthy, the thick skin on your elbows can become rough and ashy, especially in winter. But figuring out how to get rid of ashy elbows isn't so obvious. 
Aside from moisturizing, what's the best course of action? To find out what to do about unwanted dry and flaky patches on your elbows, we spoke with Jamie Steros, a medical aesthetician at Touch MedSpa in South Carolina and Skincare.com consultant. Ahead, find out her tips for getting rid of ashy elbows once and for all.
How to Get Rid of Dry, Rough Elbows
Your elbows can be dry and ashy for a number of reasons, including genetics, environment or inadequate hydration, according to Steros. You may not be able to get rid of dry elbows instantly, but you can easily take steps to start improving their appearance and feel. 
TIP 1: Step Up Exfoliation
Steros recommends exfoliating your elbows with a gentle scrub two to three times a week in the shower. This can help remove a buildup of surface cells that could be causing a dry, rough feel. We like the Kiehl's Gently Exfoliating Body Scrub. Its rich and indulgent formula helps smooth skin without overdrying the area.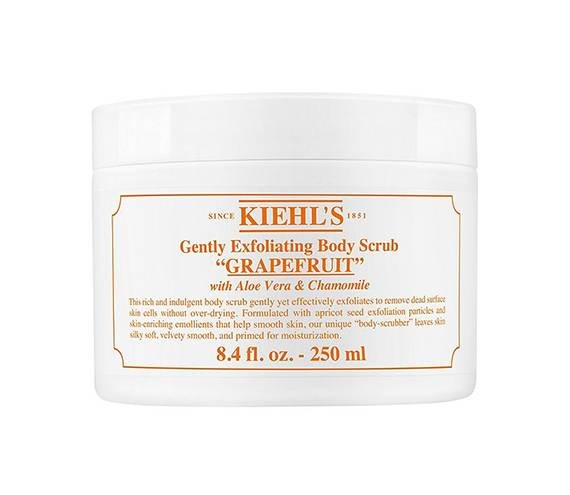 TIP 2: Turn Down the Water Temperature
The temperature of your shower could be the source of your dry elbows. If water is too hot, it can strip essential oils from your skin that it needs to stay hydrated. The American Academy of Dermatology (AAD) suggests that those with dry skin switch from hot water to lukewarm water.
TIP 3: Moisturize Post-Shower
Moisturizing immediately after your shower is a key step to combatting ashy elbows. It's best to apply moisturizer while your skin is still damp to help seal in hydration. For a fast-drying and ultra-hydrating body lotion, try the CeraVe Daily Moisturizing Lotion. It's gentle, lightweight and affordable ($11). 
If you're looking for added exfoliation, opt for a moisturizer formulated with AHAs. We recommend the Skinfix Resurface+ AHA Renewing Body Cream. It gently exfoliates rough areas, like your elbows, and replenishes the skin with hydration. We suggest rotating between these two moisturizers morning and night. 
TIP 4: Break Out a Humidifier
Living in a dry space, due to your geographical location or simply an overactive air conditioner or heater, could contribute to ashy elbows. According to the AAD, using a humidifier to add moisture into the air can help relieve dry skin. Plug one in by your bed or near your office desk to help balance your skin. 
Photo: Chaunte Vaughn
Read More:
Dry Skin? Stop Making These 7 Common Moisturizing Mistakes
What Causes Ashen Skin and How Do You Get Rid of It?
Read more

Back to top