Dry, Rough Elbows? Here's How to Get Them Soft and Smooth Again
December 01, 2022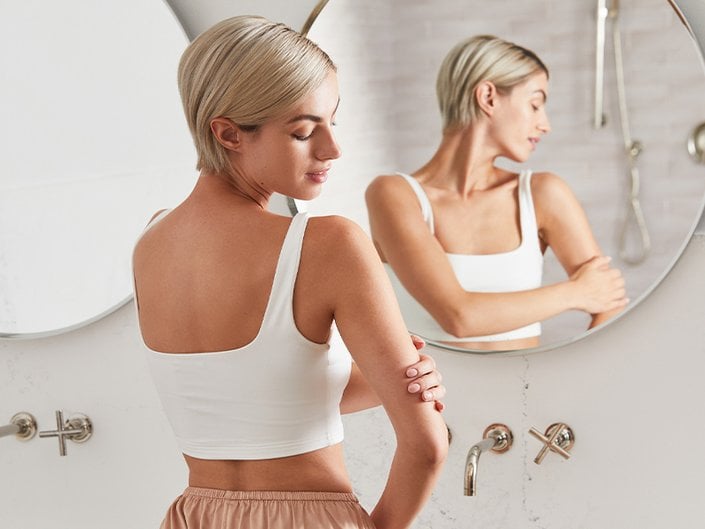 Even if you moisturize your body every day with lotion, there's a chance that your elbows still aren't getting the TLC they need. While your arms and legs may be hydrated and healthy, the thick skin on your elbows can become rough and ashy, especially in winter. But figuring out how to get rid of dry elbows isn't so obvious.
Aside from moisturizing, what's the best course of action? We spoke with a variety of skincare experts to find out what to do about unwanted dry and flaky patches on your elbows. Ahead, find out their tips for getting rid of ashy, dry elbows once and for all.
What Causes Dry Elbows?
Dry skin, also known as xerosis, is a result of your skin losing water and becoming dehydrated, says Kendra Joseph, a certified physician assistant of Schweiger Dermatology Group in New York City. According to Joseph, this water loss can happen for a number of reasons, including a drop in temperature (which explains why your skin may feel extra dry and uncomfortable during the winter), frequent exposure to indoor heating and the use of abrasive or drying skincare products. Hot water can also dry out your skin, which is why it's smart to limit your shower time and keep the water at a lukewarm temperature.
Another common cause of dryness? As we age, our skin starts to produce fewer lipids, which are the building blocks responsible for retaining moisture in our skin. One of the main types of lipids we lose are ceramides, which are key for maintaining a healthy moisture barrier. "By your 30s, you've lost about 40% of your skin's natural ceramides, and by your 40s, that number goes up to 60%," Dr. Melissa Levin, a board-certified dermatologist and founder of Entiere Dermatology in NYC, previously explained. "Restoring your skin barrier function with the help of ceramides can also help keep your skin's surface protected from pollutants and environmental damage."
Best Products for Dry Elbows
Kick off your moisturizing body-care routine in the shower with this gentle and nourishing body wash. It's made especially for extra-dry and sensitive skin, and accepted by the National Eczema Association. The foaming formula helps counteract your shower water's drying effects. It's formulated with antioxidant-rich thermal water and shea butter, an emollient known for softening and smoothing the skin.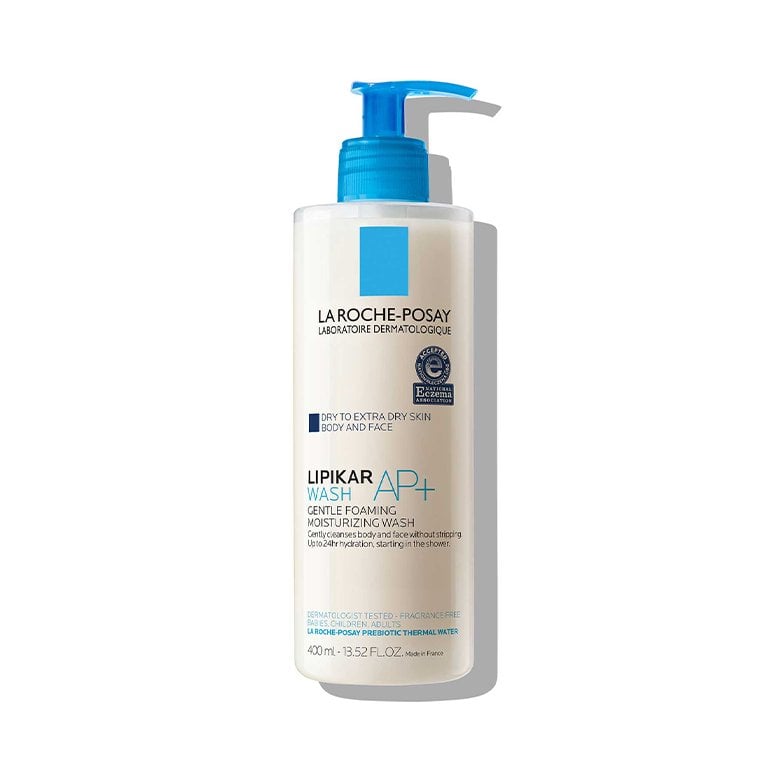 This is another moisturizing body wash we can't get enough of. The warm scent is layered with notes of sweet vanilla and almonds, which lingers after you step out of the shower. A base of castor oil and grapeseed oil leaves skin silky smooth and soft, and the gentle foam removes traces of oil and dirt without stripping your skin.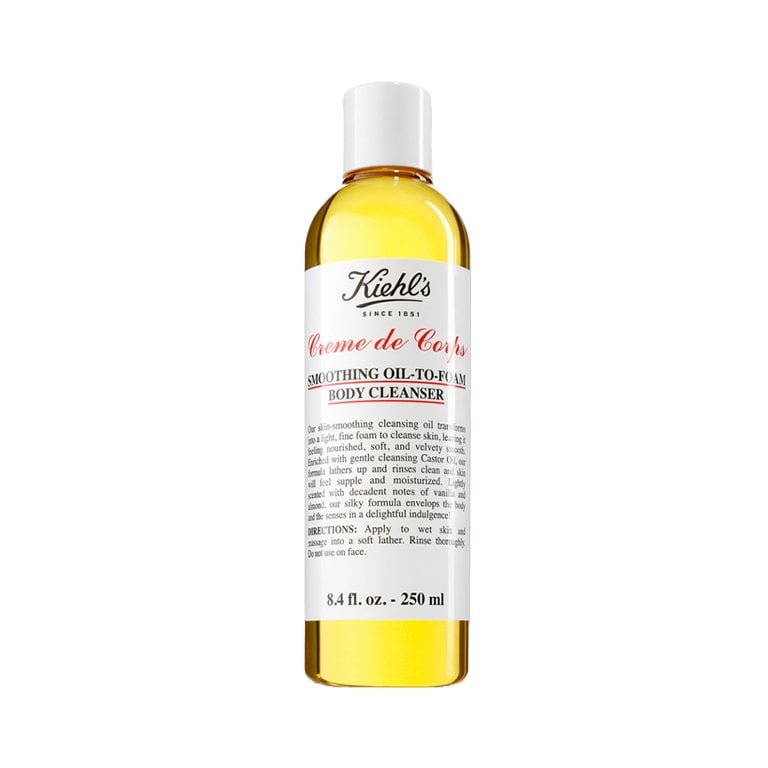 Packed with three essential ceramides and hyaluronic acid, this fragrance-free cream helps replenish your skin's lipids, fights itchiness and flakes and moisturizes dry skin. For under $20, you get a whole tub that will soften dry, ashy elbows all winter long. Plus, it boasts a Seal of Acceptance from the National Eczema Association, meaning it's gentle enough for sensitive skin.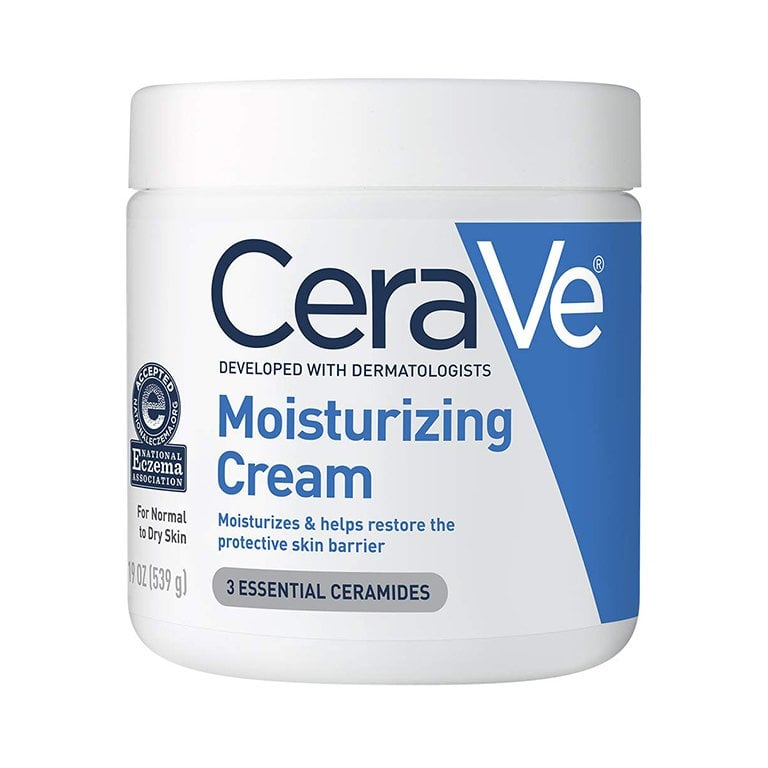 In addition to adding moisture to your skin with a lotion, if your elbows are feeling extra dry, we recommend locking in that moisture with a layer of ointment on top. The Cerave Healing Ointment is made with petrolatum, a thick occlusive that serves as a barrier to help prevent water loss. Occlusives can not only retain moisture, they also help restore the skin's barrier and protect against irritation. Use this ointment on top of any dry, flaky areas — including on your face when you're slugging.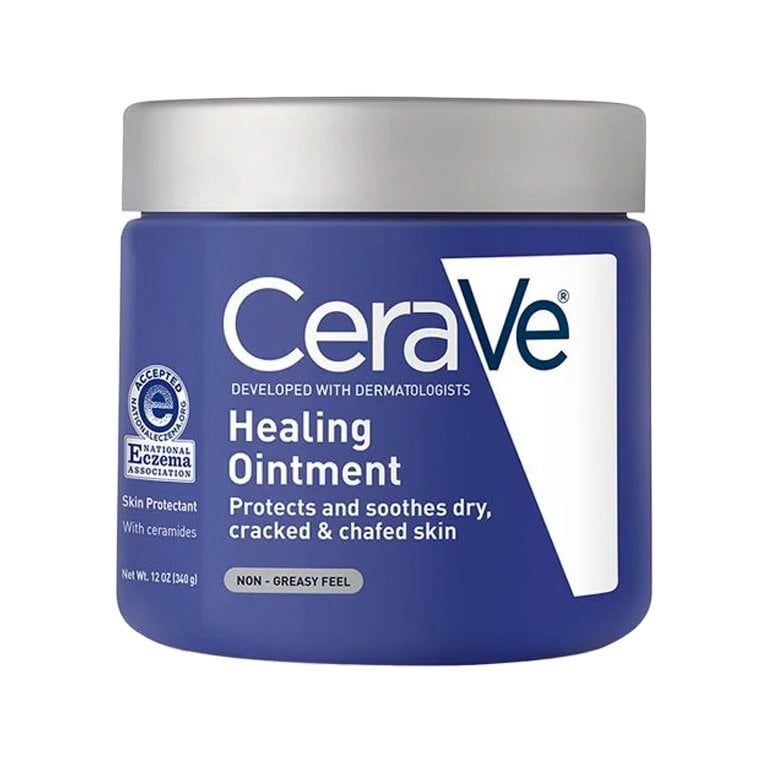 Even richer than a traditional body lotion, a body butter is your dry elbows' salvation. The whipped texture feels nourishing and indulgent, and it keeps your skin soft and supple for up to 24 hours. Inside the formula, you'll find skin-softening shea butter, jojoba butter and honey, three emollients that will revitalize your dry skin.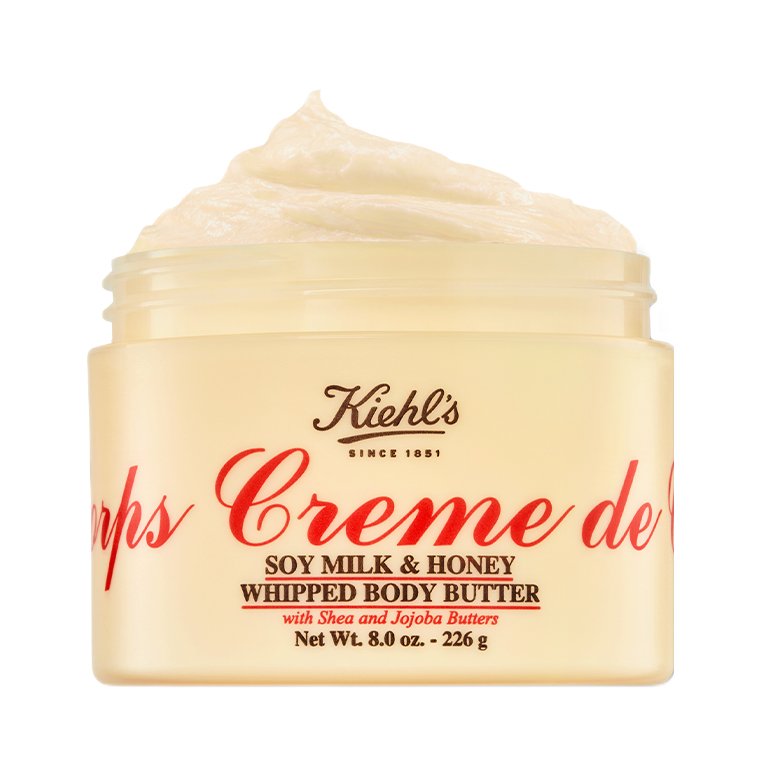 If your skin is prone to eczema flare-ups, you might deal with frequent dryness, itchiness and irritation. Help soothe and reduce signs of eczema with this cream, which has been accepted by the National Eczema Association. The fragrance-free and pediatrician-tested formula is so gentle, you can use it on children three years and up (which is a win for your own dry and irritated skin). Colloidal oatmeal relieves irritation and itchiness, while shea butter helps to soften rough patches.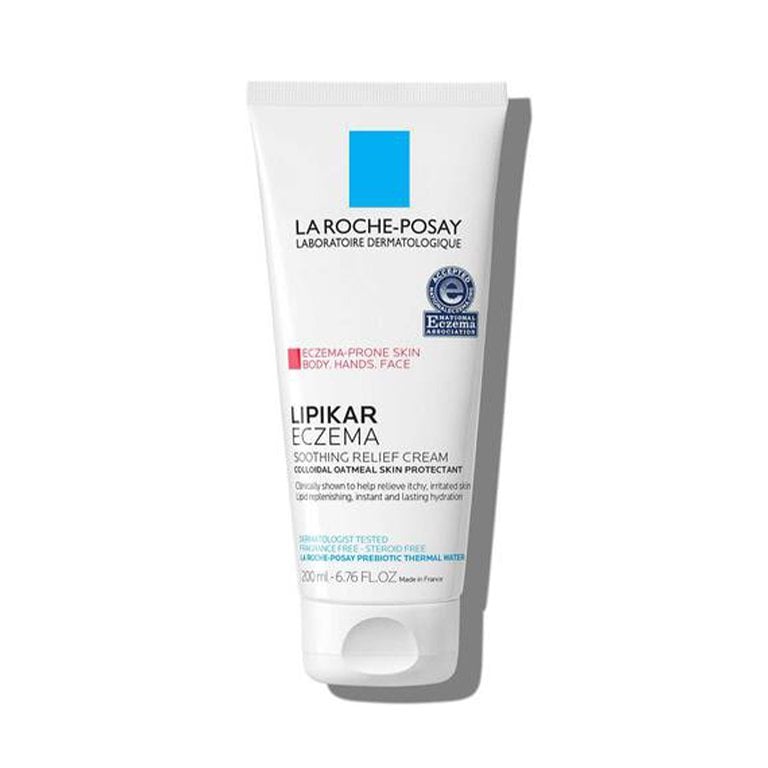 For an extra hit of moisture and glow, you can't go wrong with a spray-on body oil. We love the lightweight consistency of this one from Versed. According to the brand, it contains a myriad of moisturizing ingredients, including coconut oil, sweet almond oil and vitamin E. Its warm, inviting floral fragrance comes courtesy of ylang ylang essential oils. Spritz this onto damp skin the second you step out of the shower, then top with body lotion for the ultimate moisture moment.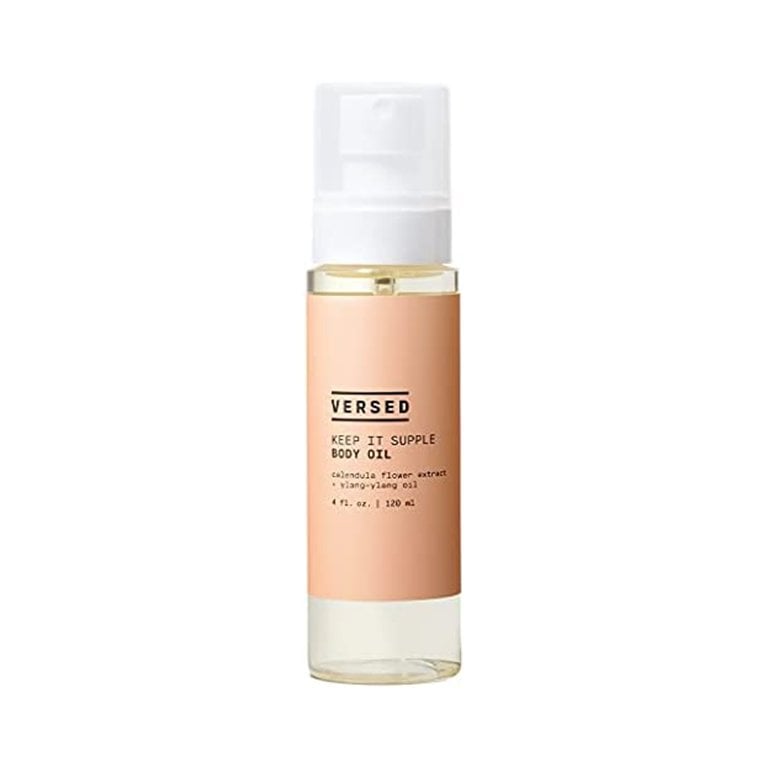 Exfoliation helps buff away dead skin cells, which contribute to a dry, dull and ashy appearance. Per Biossance, this scrub sloughs away dead skin with melting sugar crystals and pomegranate enzymes, leaving your skin buttery soft and smooth. It also contains squalane, which is deeply hydrating and helps counteract any drying side effects of exfoliation.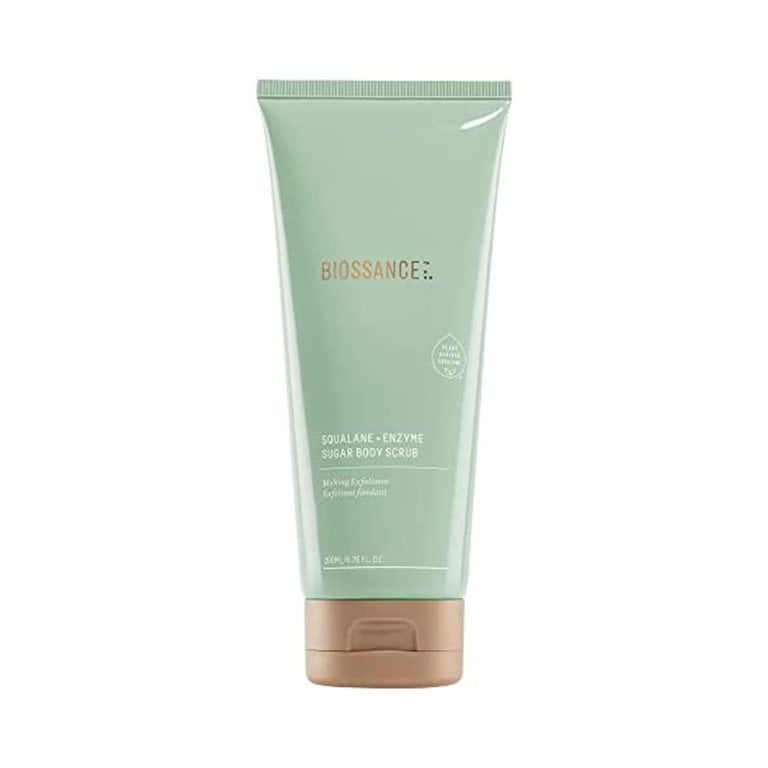 You likely already have a face serum that you know and love, but what about one you can apply all over your body? This pick from Nécessaire is packed with five molecular weights of hyaluronic acid, a powerhouse hydrator that draws moisture deep into the skin. It's hypoallergenic, dermatologist-tested and has won a Seal of Acceptance from the National Eczema Association. The silky gel texture is fantastic for hydrating and plumping all skin types.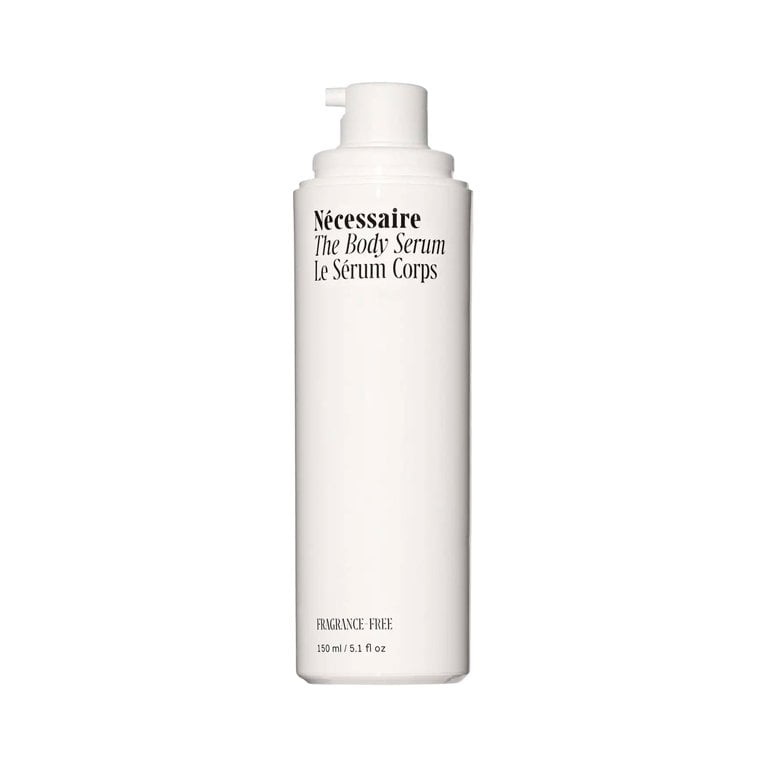 How to Soothe and Hydrate Dry Elbows
Your elbows can be dry and ashy for a number of reasons, including genetics, environment or inadequate hydration, according to Jamie Steros, a medical aesthetician at Touch MedSpa in South Carolina. You may not be able to get rid of dry elbows instantly, but you can easily take steps to start improving their appearance and feel.
TIP 1: Step Up Exfoliation
Steros recommends exfoliating your elbows with a gentle scrub two to three times a week in the shower. This can help remove a buildup of surface cells that could be causing a dry, rough feel. Be careful not to over-exfoliate though, as this can dry your skin out even more. "Some patients take physical exfoliation too far and do it daily," board-certified dermatologist Dr. Elizabeth Houshmand previously explained. "This can actually inflame the skin because physical exfoliation can be too harsh for some skin types."
We like the Kiehl's Gently Exfoliating Body Scrub. Its rich formula contains aloe vera, chamomile and a gentle exfoliating blend to help smooth skin without overdrying the area.
TIP 2: Turn Down the Water Temperature
The temperature of your shower could be the source of your dry elbows. If water is too hot, it can strip essential oils from your skin that it needs to stay hydrated. The American Academy of Dermatology (AAD) suggests that those with dry skin switch from hot water to lukewarm water.
TIP 3: Moisturize Post-Shower
Moisturizing immediately after your shower is a key step to combatting ashy elbows. It's best to apply moisturizer while your skin is still damp to help seal in hydration. For a fast-drying and ultra-hydrating body lotion, try the CeraVe Daily Moisturizing Lotion. It's gentle, lightweight and affordable at just under $12.
If you're looking for added exfoliation, opt for a moisturizer formulated with AHAs. We recommend the Skinfix Resurface+ AHA Renewing Body Cream. It gently exfoliates rough areas, like your elbows, and replenishes the skin with hydration. We suggest rotating between these two moisturizers morning and night.
TIP 4: Break Out a Humidifier
Living in a dry space, due to your geographical location or simply an overactive air conditioner or heater, could contribute to ashy elbows. According to the AAD, using a humidifier to add moisture into the air can help relieve dry skin. "Humidifiers increase the water content in the air helping to make the air more humid," Dr. Caren Campbell, a board-certified dermatologist based in San Francisco, California previously told Skincare.com. "When there's more moisture in the air, the water from our skin is less likely to evaporate."
Need a humidifier recommendation? Our editor with combination and eczema-prone skin loves the Hey Dewy Portable Facial Humidifier. After using her humidifier every day during her morning skincare routine, she said her skin appeared "more balanced and less flaky." You could also plug one in by your bed or near your office desk to help add moisture to your skin.
Photo: Chaunte Vaughn
Read more

Back to top