Dry Skin vs. Dehydrated Skin: What's the Difference?
December 11, 2020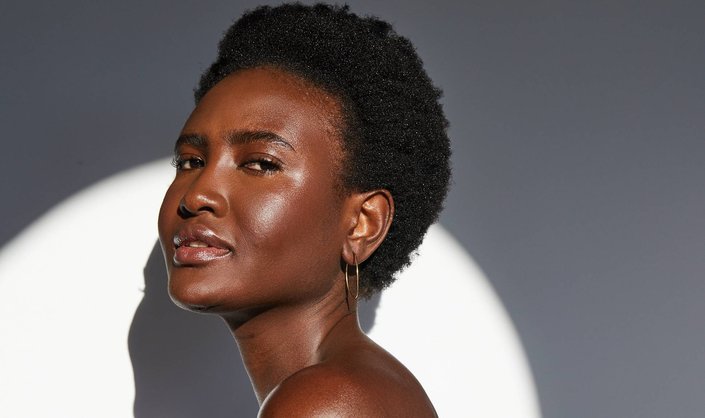 The terms dry skin and dehydrated skin are often used interchangeably, but they're not exactly the same thing. If your skin feels rough, flaky and tight, it could mean that you have dry skin, but it can also mean that your skin is just in need of a hydration boost. Confused? We get it. To explain, we tapped board-certified dermatologist and Skincare.com expert Dr. Dendy Engelman. 
The Difference Between Dry and Dehydrated Skin
There is a minor (albeit important) distinction between dry skin and dehydrated skin. Dehydrated skin is a skin condition, and it can affect all skin types. Even oily skin can be dehydrated if it's lacking in moisture and hydration. "Dehydrated skin can be the result of not drinking enough water or liquids," says Dr. Engelman. "It can also be caused by irritating or drying products, which can strip the skin of its moisture." 
Dry skin, on the other hand, is a skin type. "You can be categorized as having a dry skin type if you have minimal oil production," says Dr. Engelman. This can be due to factors including age, climate, genetics, hormones or untreated dehydrated skin. 
The moral of the story? Dry skin lacks oil and dehydrated skin lacks water.
How to Know if Your Skin Is Dry or Dehydrated
"Dehydrated skin feels parched and crepe-y," says Dr. Engelman. "It might have an oily film on the skin because dehydrated skin can be mistaken for dryness by skin cells, causing them to produce excess oil as a result." 
Dry skin tends to flake, so if you see lifted skin —  white flecks, usually — you probably have dry skin, Dr. Engelman says. Because dehydrated skin can affect all skin types, it's possible to suffer from dehydrated skin and dry skin at the same time. When in doubt, consult with a dermatologist. 
How to Treat Dry and Dehydrated Skin
Whether your skin is dry or dehydrated, nourishing it with moisturizing products can help. The ingredients you should look for might differ depending on which skin issue you're dealing with.  
"Dry skin will benefit from products that replenish oil and repair the lipid layers of the skin," Dr. Engelman says. The SkinCeuticals Triple Lipid Restore 2:4:2 boasts a maximized concentration of lipids in its formula — including 2% pure ceramides, 4% natural cholesterol and 2% fatty acids — to help restore the skin's moisture barrier and provide up to 24 hours of hydration.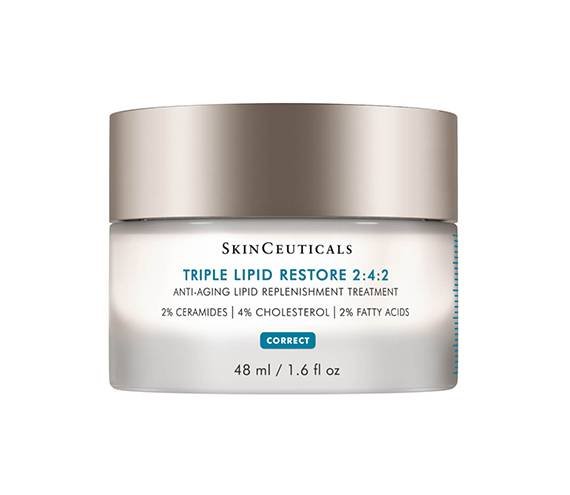 "Dehydrated skin will benefit from products that help retain moisture and are formulated with ingredients like hyaluronic acid," says Dr. Engelman. The L'Oréal Paris Revitalift Derm Intensives 1.5% Pure Hyaluronic Acid Serum does just that. Follow it with a moisturizer formulated for your skin type.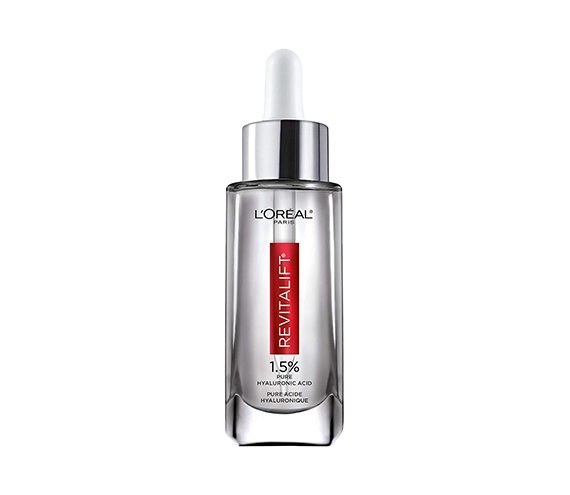 Photography: Chaunte Vaughn, Art Direction: Melissa San Vicente-Landestoy, Associate Producer: Becca Solovay, Makeup Artist and Hair Stylist: Jonet Williamson, Wardrobe Stylist: Alexis Badiyi, Digital Tech: Paul Yem, Model: Munira Maltity Zul-qa
Read More: 
These Hydrating Lip Balms Are the Only Things Getting Us Through Winter
Should You Use a Body Oil or a Moisturizer to Help Dry Winter Skin? Here's What a Derm Says
The Ultimate Gift Guide to Kiss Dry, Winter Skin Goodbye
Read more

Back to top