Goat Milk Skin-Care Is on the Rise — And for Good Reasons
December 17, 2019
If you think you've seen it all when it comes to unexpected skin-care ingredients, let us introduce you to the beauty world's latest obsession: goat milk. Now, I don't know about you, but when I think of goat milk I think of cheese (I'm a foodie, what can I say?), but goat milk is being used in skin-care products (and has been for thousands of years) for good reasons. Intrigued? So were we, so we reached out to Brent Ridge, MD, a former professor at Mount Sinai School of Medicine, turned farmer and co-founder of Beekman 1802 — a goat milk-based beauty brand. 
The Skin-Care Benefits of Goat Milk
"Goat milk has been used as a beauty treatment for thousands of years," says Dr. Ridge. "Cleopatra used to bathe in pure goat milk because it kept her skin moisturized in the arid desert air. European milk maids would wash their faces in the pure milk every morning to get that famous healthy glow." With a history that dates back to 69 BC, it's no surprise that we're still obsessing over it in 2019. "Of course, at the time they did not know why it was working for their skin — they just knew that it did. Now we know that goat milk has the same pH as human skin, so when you cleanse, it doesn't strip the pH and disturb the skin's natural microbiome." For context, when your skin's pH levels are disrupted, it can be drying, causing rough patches and flakiness. This dryness is not only uncomfortable, but it can also lead to an overproduction of oil which, in turn, could lead to breakouts. "Goat milk is also a natural form of lactic acid, an AHA, so it also helps with surface cell turnover in a gentle way." In other words, it's the ultimate gentle exfoliator because it's simultaneously hydrating and exfoliating. "So many of the ingredients found in common skin-care products may negatively impact the natural microbiome of the skin's surface, which leads to all sorts of inflammatory and rebound effects," continues Dr. Ridge. "Goat milk provides the ability to maintain surface skin in a more kind and gentle way."
So, Why Goat Milk As Opposed to Other Types of Milk?
Simple, according to Dr. Ridge: "The protein structure of goat milk is very similar to human milk. The body therefore, recognizes it as something similar to its own and doesn't mount an inflammatory response." So, not only does it naturally have gentle exfoliating and moisturizing properties, but it's also a great skin-care base. "This makes the goat milk an ideal delivery vehicle for other active ingredients and botanicals."
If You're Allergic to Goat Milk, Stay Clear
While Dr. Ridge says that goat milk is safe for all skin types, it's not safe for those with a known goat milk allergy. No goat milk allergy? No problem! "In general, it is great for all skin types and ideal for people with very sensitive skin," he adds.
Formulating Skin-Care Products With Goat Milk
If you're worried about the shelf-life of your skin-care products that contain goat milk (because same!), have no fear. You don't need to use your entire moisturizer within a week or keep it refrigerated at all times — although you can, we love a good skin-care fridge. According to Dr. Ridge, the goat milk in your beauty products undergoes a process to remove the water and turn it into a powder. This prolongs the product's shelf-life. "We say to use opened products within six months and unopened product within two years," he says. As always, check the expiration date on your product, though. 
Our Picks: Goat Milk Skin-Care Products
According to Dr. Ridge, goat milk lends itself to cleansers, gentle exfoliants and lightweight moisturizers, although it can be used in serums and facial oils to deliver other active ingredients to the skin. If you're new to goat milk skin-care, try these: 
With 20 superfood ingredients in the formula — including, of course, goat milk — this facial oil helps give your skin a healthy glow, sans any greasy feeling. The fragrance-free, mineral oil-free formula is suitable for all skin types, especially sensitive.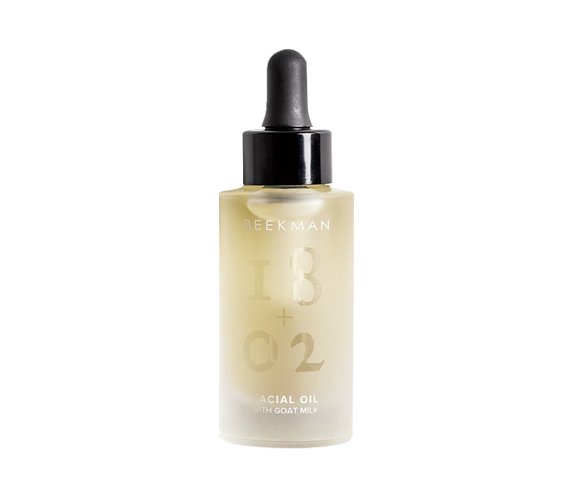 Kate Somerville Goat Milk Moisturizing Cream
This daily moisturizer helps repair skin's natural lipid barrier and deliver hydration to dry, sensitive skin. It also contains jojoba and avocado oils, plus aloe and antioxidants to nourish your skin.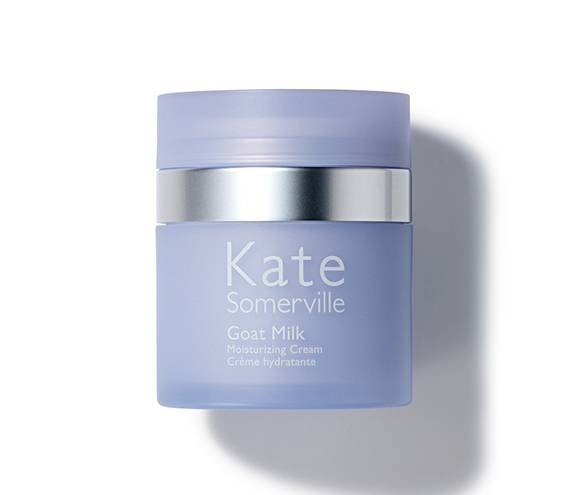 Angela Caglia Souffle Moisturizer 
This anti-aging face cream plumps, brightens and hydrates skin with a blend of goat milk, meadowfoam seed oil and hyaluronic acid.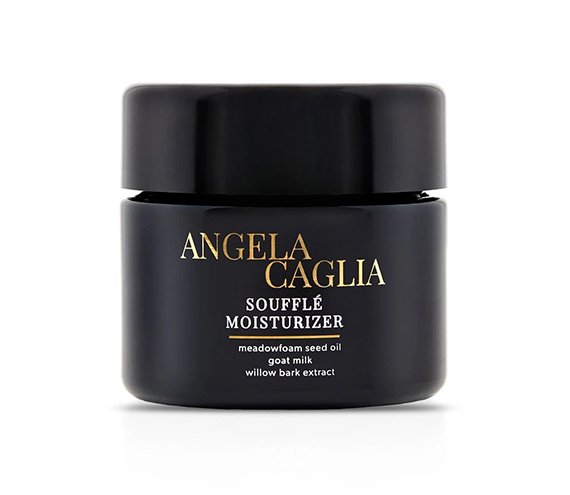 Read More:
Dermatologist-Approved Winter Skin-Care Tips
5 Paraben-Free Skin-Care Products to Add to Your Routine
Read more

Back to top