How the Kiehl's Vitamin C Eye Serum Completely Changed My Skincare Routine
April 12, 2022
My dark circles are no joke — I've been struggling with them for as long as I can remember. I have to  apply two layers of concealer on the daily to make sure that the purple rings under my eyes don't peek through. It wasn't until I interviewed board-certified dermatologist and Skincare.com consultant, Joshua Zeichner, M.D., about using eye creams formulated with Vitamin C that I realized applying one could help improve the appearance of my stubborn under eye circles. 
Vitamin C is known to help noticeably brighten skin's appearance such as  the look of dark under-eye circles.  So, when Kiehl's sent me the Kiehl's Powerful-Strength Line Reducing & Dark Circle Diminishing Vitamin C Eye Serum to try and review, I knew I had to give it a shot. Now, I'm hooked. 
According to the Brand, Kiehl's vitamin C eye serum is uniquely formulated with tri-peptide complex and hyaluronic acid and reduces the appearance of fine lines and wrinkles around the delicate eye area.
The first time I pumped the  product onto my hands, I was pleasantly surprised by  how lightweight the consistency is. It instantly  felt gentle , comfortable and moisturizing on skin. Plus, as soon as I applied it, I noticed that the formula not only absorbed into the skin very quickly Those teeny, tiny lines that sit around appeared reduced, and the whole area looked refined and after using the product for six days and continuously.
After about a week of using the serum consistently (every morning before makeup), I began to notice that my under-eye tone appeared brighter. . The biggest test for me was seeing how much concealer I'd have to wear after using the serum.  I was thrilled to find out that I needed just one layer of primer, CC cream and concealer to achieve my go-to bright-eyed look.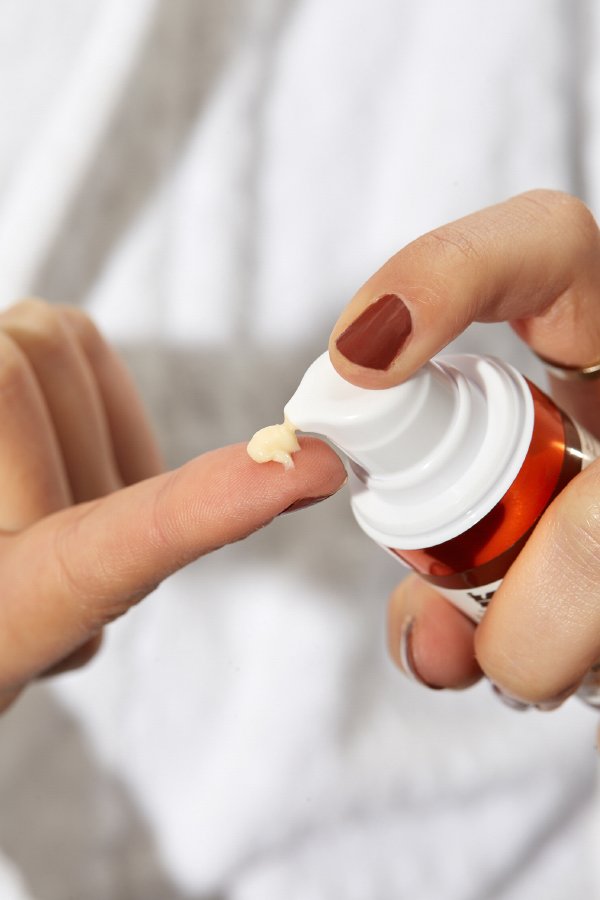 Final Thoughts
If you have dark circles, you need to try this serum. No longer do I feel like I have to constantly hide my dark circles with makeup — rather, this product is doing the diminishing work for me. 
Read More:
Serums, Ampoules, Emulsions and Essences: Is There Really a Difference?
Why Dead Skin Cells Build Up and How to Get Rid of Them
These Are the Best Moisturizers to Wear Under Makeup
Read more

Back to top