We Took the One-Week Challenge for Brighter Skin
February 15, 2016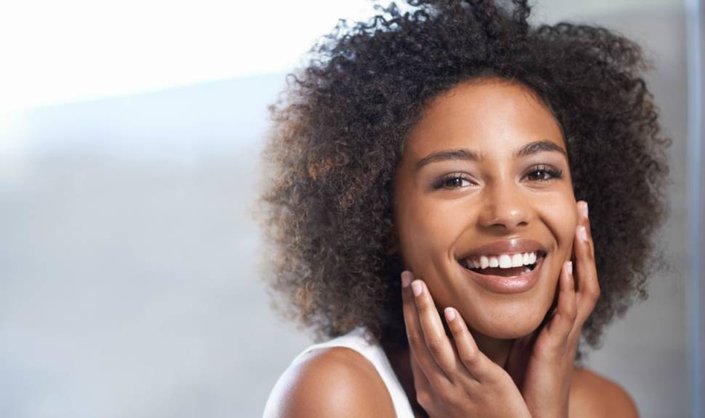 Every winter it's the same story: The cold weather in the Northeast—often devoid of humidity and moisture—leads to my skin appearing dry, dull, and seriously lacking hydration and radiance. Thankfully, there's a product that can restore them both—in as little as one week.
Brighter-Looking Skin in One Week
Garnier's Clearly Brighter Brightening & Smoothing Daily Moisturizer ($14.99) is just what dry, lackluster skin needs. Clinical tests showed that the moisturizer, when used daily, resulted in a more even skin tone and improved skin texture. The possibility of brighter skin and smoothed fine lines? Sign me up!
While using the product for one week, what struck me most was how lightweight and non-greasy the moisturizer is, since many super-hydrating products can be too thick. This formula, which features a hydrating blend of vitamin E and pine bark essence, felt light enough to use before my morning makeup application. With each passing day, my skin began to feel less tight and dry and appeared more smooth.
Dull skin is also no match for the moisturizer, thanks to its combination of antioxidants, vitamin C, and LHA. Antioxidants and vitamin C are believed to help fight free radical damage—like discoloration and wrinkles—and brighten the appearance of the skin. LHA is a beta-hydroxy acid that gently exfoliates the skin, removing the skin dulling build-up of dead skin cells. In addition, the moisturizer features a broad spectrum SPF 15 to protect skin from the harmful—and skin damaging—effects of UVA and UVB rays.
After a week of daily use, my skin appeared brighter, more even, and super-hydrated, even in the dead of winter. 
Read more

Back to top