What Causes Dark Under-Eye Circles?
March 18, 2021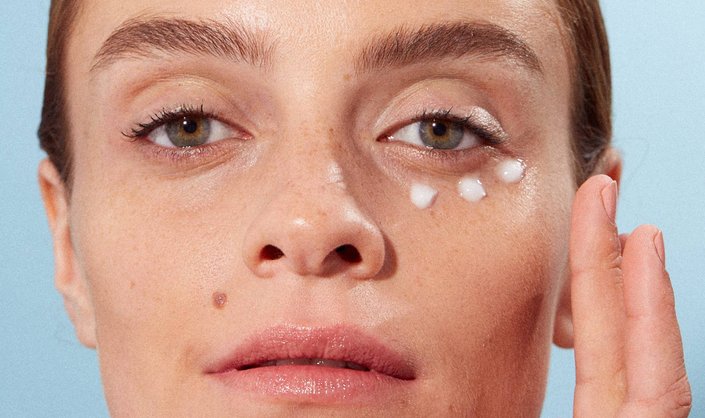 The skin underneath the eyes is very thin and delicate, making it more susceptible to common skin concerns like aging, puffiness and dark circles. While concealers can help, getting rid of dark under-eye circles for good depends on what is causing them. And after speaking with Dr. Robert Finney, an NYC-based board-certified dermatologist at Entiere Dermatology, we learned there are many reasons for dark circles. Keep reading to learn what they are and the best methods to help reduce the appearance of discoloration underneath the eyes. 
Genetics
"If you have been chronically suffering with dark discoloration or under-eye bags since you were a teenager, it's likely because of genetics," explains Dr. Finney. While you may not be able to completely eliminate dark under-eyes caused by genetics, you can reduce their appearance by ensuring you get enough sleep at night. "Sleep can help, especially if you can elevate your head with an extra pillow because this allows gravity to help move some of the swelling out of the area," says Dr. Finney. "Using topical eye creams with ingredients to help improve blood flow and decrease puffiness, such as green tea, caffeine or peptides can help, too." 
 
Discoloration
Discoloration can occur from increased pigment underneath the eyes and thickening of the skin. Dark skin tones are more likely to experience discoloration. "If it is discoloration of the skin, topicals that can improve the texture of the overlying skin, brighten and diminish pigment such as vitamin C and retinol can help," says Dr. Finney. We recommend the La Roche-Posay Redermic R Retinol Eye Cream to help reduce the appearance of darkness.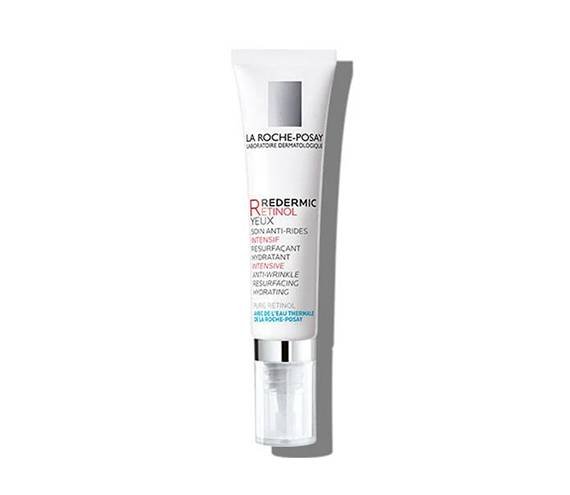 Allergies 
"Many people also have undiagnosed allergies that can make things worse," explains Dr. Finney. Not to mention, discoloration can occur as a result of people frequently rubbing their eyes. "Patients with allergies are more often affected with this incidence of hyperpigmentation." If you have allergies, make sure that you use an air filter, like the Canopy Humidifier, and take an over-the-counter oral antihistamine (always check with your doctor first).
 
Blood Vessels 
"Another common cause is having superficial blood vessels close to the surface of the skin," says Dr. Finney. "They can appear purple if you're close up, but when you step back, they give the area a dark appearance." Light and mature skin types are more at risk for this. You can improve the texture of the skin by searching for peptide-infused eye creams that help stimulate collagen production, explains Dr. Finney. One to try? The SkinCeuticals A.G.E. Eye Complex.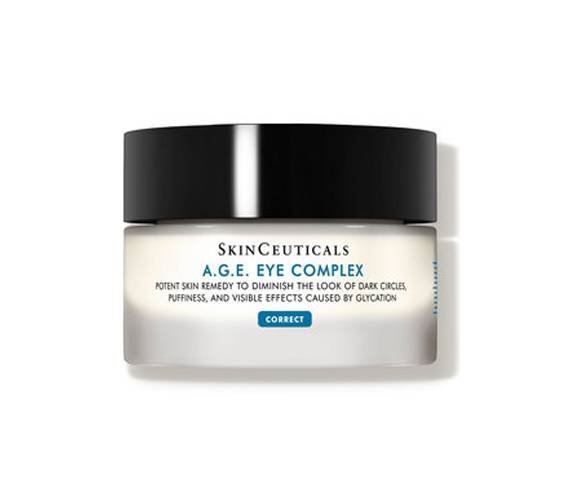 Loss of Volume
If dark circles start to appear in your late 20s or early 30s, it might be due to volume loss. "As fat pads shrink and shift in the under-eye and cheek area, we often get what some call dark discoloration, but really it's just shadows based on how the light hits the volume loss," says Dr. Finney. To help remedy this, he recommends visiting a dermatologist and inquiring about hyaluronic acid fillers or platelet-rich plasma (PRP) injections, which can help stimulate collagen production. 
Photo: Chaunte Vaughn
Read More: 
How to Get Rid of Dark Under-Eye Circles, According to an Expert
The Best Under-Eye Masks, According to Our Editors
6 Affordable Ways to Reduce the Appearance of Dark Circles
Read more

Back to top