How to Soothe a Sunburn
June 05, 2020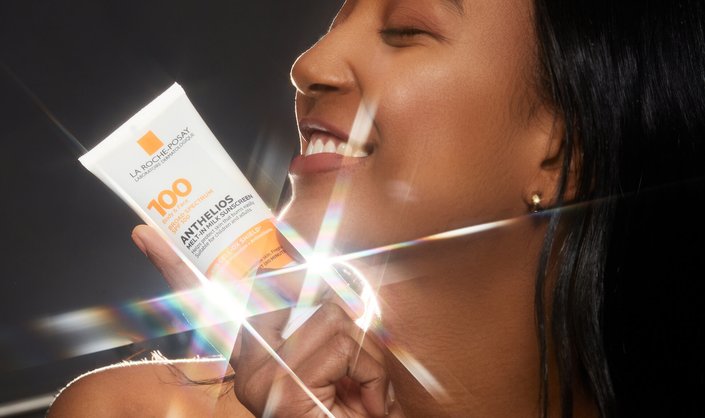 Sunburns are the worst. While we all know wearing a broad-spectrum SPF sunscreen is the best method of prevention, sometimes getting a sunburn just happens after spending the day outdoors. If you do get a sunburn and are looking for quick relief, rest assured that there are things you can do at home that can help ease the pain. Find five easy tips that will help soothe your sunburn, ahead. 
Sunburn Tip #1: Cool Things Down 
When you have a sunburn, your skin can appear red, swollen and hot to the touch. In order to get rid of the discomfort, try to cool your skin down. The cooling sensation of cold water can help to soothe the skin because the water will rinse away any dirt and impurities. If your skin is still feeling hot, reach for a cooling face mask. The SkinCeuticals Phyto Corrective Masque offers a cooling sensation upon contact with the skin. It helps to neutralize the visible effects of temporary skin reactivity, including blotchiness, dullness and dehydration, as well as that tight feeling you can experience due to any number of factors including sun exposure.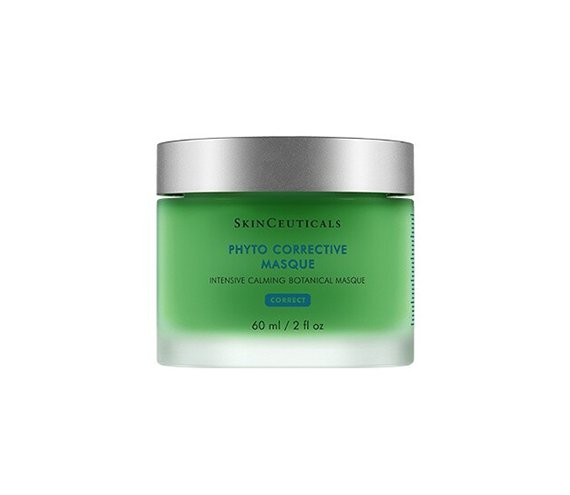 Sunburn Tip #2: Reach for Aloe Vera 
If the skin stays hydrated it will be less likely to peel and flake. Aloe vera gel is packed with vitamins A, C and E, enzymes, minerals and amino acids that are known to help soothe sunburnt skin. Store aloe vera gel products in your fridge for an extra cooling sensation and lather on frequently throughout the day.
Sunburn Tip #3: Hydrate Inside, Out 
Hydrated skin is happy skin, and that hydration starts from within. The skin needs to stay nourished on the inside and out in order to alleviate itchy, flaky skin and repair itself after getting sunburned. According to The Skin Cancer Foundation, burns draw fluid from the body. Be sure to drink extra water and watch out for signs of dehydration in the initial days following the sunburn. 
Sunburn Tip #4: Seek Shade
It may seem obvious, but it's vital to move out of the sun as soon as you notice any symptoms of sunburn. It takes a burn up to six hours to fully develop on the skin's surface, which is why you don't always notice your sunburned skin until after you've gone home at the end of a long day outdoors. If you notice you're starting to burn, reach for sunscreen with SPF 30 or above, like the La Roche-Posay Anthelios Melt-In Milk Sunscreen with SPF 100, and seek shade under a UV-ray blocking umbrella. Your safest bet at that point, though, is to head indoors.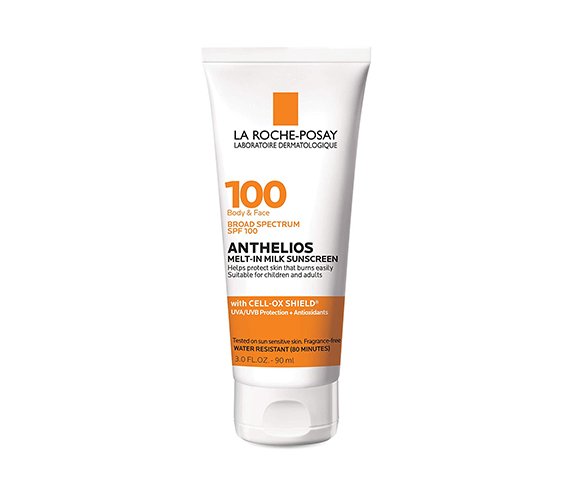 Sunburn Tip #5: Try Apple Cider Vinegar and Witch Hazel
"Witch hazel has astringent properties, while the vinegar has acids and pH-balancing properties," says board-certified dermatologist and Skincare.com expert Dr. Dendy Engleman. When applied directly onto the skin using a cotton ball, she explains that it can temporarily relieve itchy skin. 
Sunburn Tip #6: Get a Second Opinion
Is your sunburn particularly intense with symptoms that still persist after trying these options? You may want to consider seeing a board-certified dermatologist. While sunburns are typically temporary, they can cause long-lasting damage, especially if they're severe. The truth is, just one sunburn can create sun damage on the skin. This includes everything from wrinkles and dark spots to more serious side effects like skin cancers. 
Read More: 
What Does SPF Mean? A Crash Course in Sunscreen and Sun Safety
Quick Question: Can You Still Get Tan Wearing SPF?
Our Favorite Reef-Safe Sunscreens That Will Protect Your Skin and the Ocean
Read more

Back to top