How to Address Eczema on Your Face, According to a Dermatologist
August 29, 2023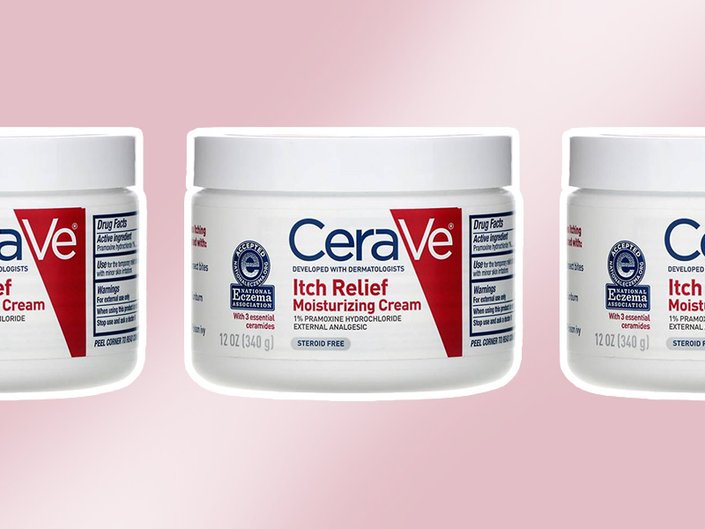 Eczema can crop up in many different places on the body, and while it's most likely to appear on the arms, legs or joints, it can also occur on the face. This can be especially tricky to address because of the various skincare ingredients you might be using in your everyday face wash, serum or moisturizer that could complicate the skin condition. Here, we spoke with Dr. Jason Miller of Schweiger Dermatology to get an idea of what facial eczema is, what products you should and shouldn't be using and how to address it during a flare-up.
What Is Facial Eczema?
Facial eczema is exactly what it sounds like: eczema on the face. According to the a study in the National Library of Medicine, eczema is a common, chronic and non-infectious rash that can be itchy. It can crop up on various areas of the skin for a variety of reasons, from allergies to irritants.
What Causes Eczema on the Face?
According to Dr. Miller, eczema can occur on the face for a number of reasons: "As patients get older, facial eczema can result from allergic reactions to topical products such as metals, fragrances or even preservatives." It's also possible that inflamed oil glands can cause seborrheic dermatitis, which is one of the most common forms of eczema.
How to Address Eczema on the Face
"First, any factors that may be contributing to the eczema should be identified and eliminated," says Dr. Miller. "New or irritating products should be stopped, including hair care." As far as clearing up the irritation, Dr. Miller suggests visiting your board-certified dermatologist for a mild, anti-inflammatory cream designed to relieve itch and redness. "Once improved, moisturizers have been shown to decrease the risk of flares," he adds.
It's also important to note that treating eczema on the face differs from treating eczema on the rest of the body. "We often try to limit the use of topical steroid creams on the face, if possible, since they remain as the first line of therapy for body eczema," he says. "Steroid treatment can be too harsh for the delicate facial skin, which is why non-steroidal alternatives are preferred."
Taming isolated incidents of eczema on your face starts with a less-is-more regimen. "It is beneficial to avoid any unnecessary products or ingredients," says Dr. Miller. "A lot of anti-aging products like retinol can also be very drying, so they are best avoided until your eczema is clear."
Best Creams And Moisturizers For Facial Eczema
Here, we're sharing the very best creams and moisturizers to incorporate into your routine for eczema.
This itch-relieving cream is approved by the National Eczema Association and gently soothes the skin with 1% pramoxine hydrochloride. It's also completely fragrance- and steroid-free and has three essential ceramides to help nourish the skin's barrier.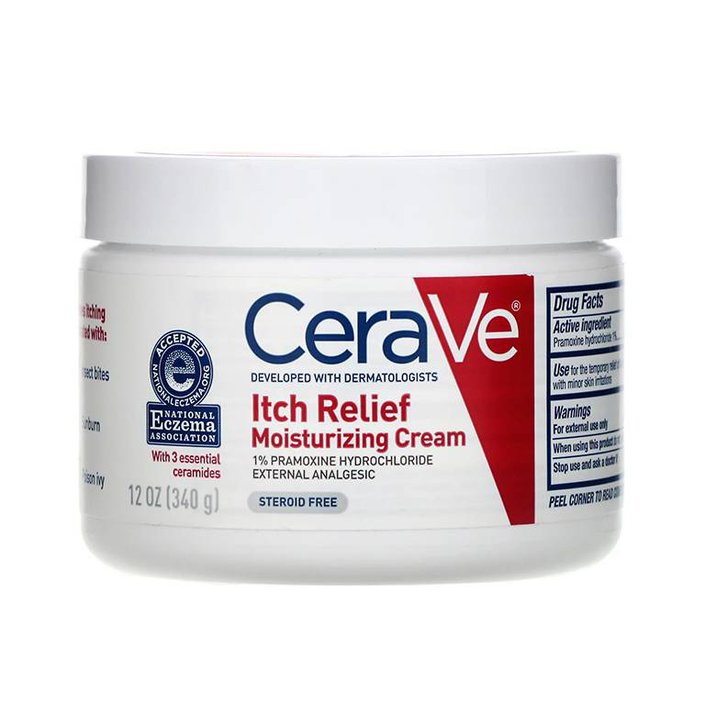 For a soothing pick, try this skin-soothing cream approved by the National Eczema Association. It contains colloidal oatmeal, honey, olive oil and beeswax for deep moisture and will leave your skin feeling soft and radiant.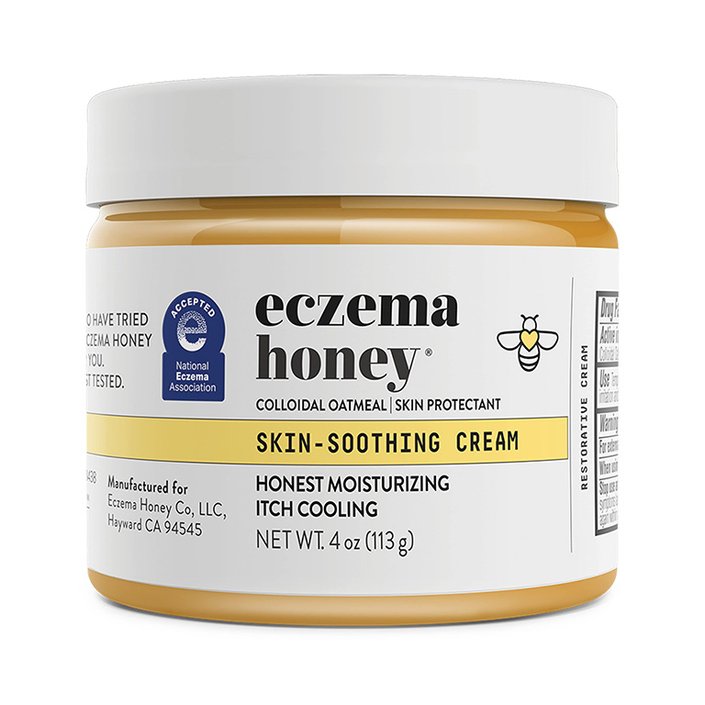 Another option with National Eczema Association-approval, this recovery cream pick has hyaluronic acid, ceramides and allantoin. It helps calm and soothe the skin and is a great pick for eczema-prone skin, according to the brand.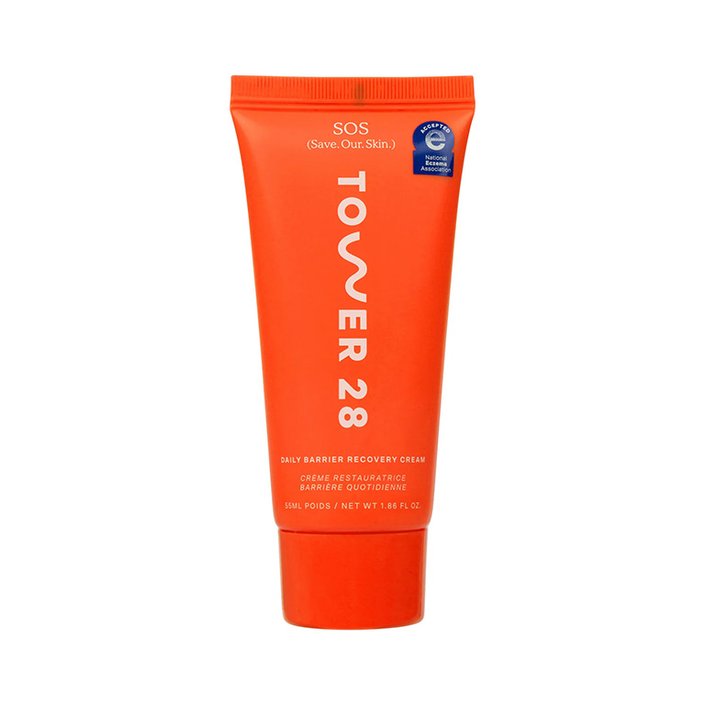 Read more

Back to top