14 Ways to Prevent and Reduce the Appearance of Premature Wrinkles at Home
April 22, 2020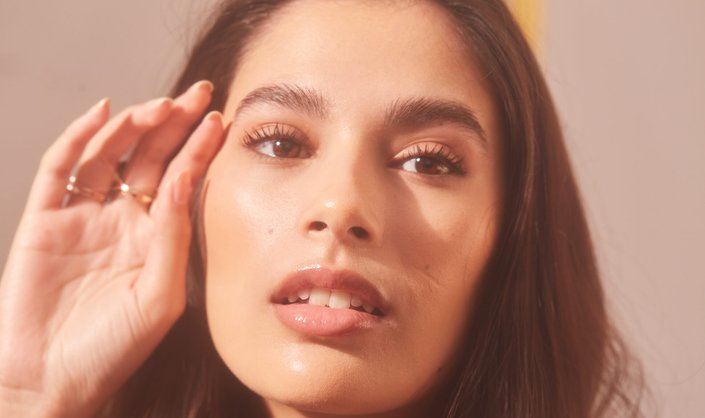 At a certain point, we all expect to see the signs of skin aging. While we know it is an inevitable part of life, there are some preventative measures you can take if you want to avoid any premature wrinkles, like crow's feet or laugh lines. Here, we gathered 14 life hacks that can help reduce the appearance of those fine lines at home. 
Types of Premature Wrinkles
There are four likely areas we experience premature wrinkles. One of the most common are crow's feet, which are lines that appear in the outer corners of your eyes and can pop up as early as our 20s because the skin surrounding the eye contour is so thin and delicate making it more vulnerable to the external factors. You can also experience premature wrinkles in your hands. "The skin on the hands is very thin, much like the skin underneath our eyes, therefore it is very fragile," explains board-certified dermatologist and Skincare.com consultant Dr. Dendy Engelman. They are also often exposed to harmful external factors as well, such as UV rays. You can also get wrinkles around your mouth. Dr. Engelman notes that this is caused by the sun's effect on skin, resulting in a decrease in the structural components around the corners of the mouth causing a loss of volume. Fine lines and wrinkles are also known to appear on the neck due to either lack of care or staring down at your phone and computer for a prolonged period of time.
Hack #1: Use SPF Every Day
Sunscreen needs to be applied every single day of the year, rain or shine, especially if you want to avoid premature wrinkles. Because UV rays are a leading source of premature signs of aging, practicing safety in the sun is necessary to decrease signs of aging. The American Academy of Dermatology (AAD) recommends using a sunscreen or moisturizer formulated with SPF of at least 30. We recommend the La Roche-Posay Anthelios Melt-in Milk Sunscreen For Face & Body SPF 100, which offers maximum protection and is suitable for sensitive skin.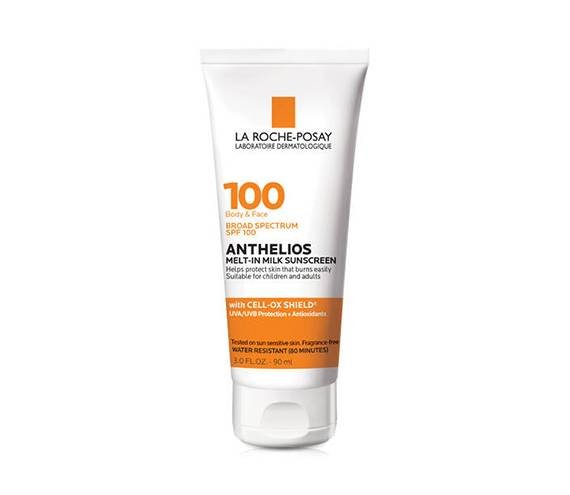 Hack #2: Embrace a Faux Glow 
Tanning, whether in natural sunlight or in tanning beds, can accelerate skin aging, according to the AAD. Instead of getting your glow this way, consider sunless tanners. Self-tanning formulas have come a long way from their previous streaky, orange finishes. These days you can find gradual self-tanning lotions, bronzing body wipes and even sprays that can quickly help you achieve a believable golden tan that will just make it look like you spent the summer lounging seaside. 
Hack #3: Have a Regular Skin-Care Routine
As we get older, it's important to follow a skin-care routine that's built around our skin type and concerns. At the bare minimum, you'll want to make sure you're cleansing your skin of impurities from the day and night, moisturizing after every cleanse and wearing broad-spectrum SPF each day. 
Hack #4: Use Products With Antioxidants 
External aggressors, like free radicals, can lead to premature skin aging. Luckily, antioxidants are a great line of defense for your skin's surface. Board-certified dermatologist, cosmetic surgeon, and Skincare.com expert Dr. Michael Kaminer tells us, "antioxidants work great [in tandem with your sunscreen] at preventing future skin damage and 'scavenging' free radicals created by sun exposure." He recommends reaching for a product formulated with the antioxidant vitamin C, like the SkinCeuticals C E Ferulic Serum.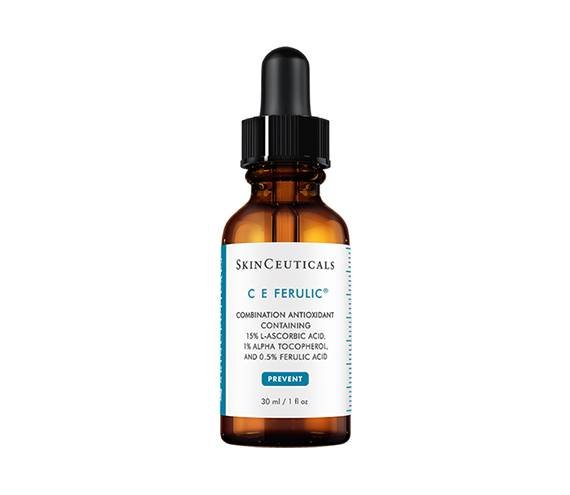 Hack #5: Stop Smoking
Cigarettes can speed up the skin's aging process, according to the Mayo Clinic. Nicotine narrows blood vessels, restricting the skin's supply of nutrients and many of the other chemicals damage collagen and elasticity. 
Hack #6: Avoid Repeated Expressions 
Even if you don't smoke, repeated expressions — like furrowing your brows, squinting your eyes and so on — can lead to fine lines and wrinkles. The AAD explains that each time we make a facial expression ,we contract the underlying muscles. By repeatedly contracting those same muscles over a period of many years, these fine lines can become permanent.
Hack #7: Monitor Your Alcohol Consumption 
According to the AAD, frequently drinking alcohol may be a contributing factor to premature skin aging. The organization notes that alcohol can be rough on the skin by dehydrating its appearance and making it look older as a result.
Hack #8: Don't Forget Your Neck
Our necks and hands are two of the first areas to show the signs of premature skin aging, so it's important to treat them the way we would the skin on our face. Wear broad-spectrum sunscreen on these often-overlooked areas and reapply it as directed. Also be sure to extend your skin-care routine to your neck and décolleté and keep a hand cream handy.
Hack #9: Stay Hydrated 
Drinking water is one of the best things you can do for your skin. Drinking enough water on a daily basis keeps your skin looking hydrated and healthy from the inside out.
Hack #10: Manage Stress
It's not always easy to lead a stress-free life, but did you know that the signs of stress can show up on your skin? Look for ways to find peace of mind throughout the day, whether it's through a little mindful meditation, a hot yoga session, or online "window" shopping. 
Hack #11: Moisturize Daily
Dry skin can accentuate the look of wrinkles and fine lines, which is why it's important to moisturize every day and night. Be sure to use a formula that targets fine lines, like the Lancôme Rénergie Lift Multi-Action Ultra Face Cream. It works double duty as sunscreen and is formulated to lift, firm and correct dark spots.
Hack #12: Cleanse With a Mild Formula
Washing your face with harsh cleansers or soaps can dry out your skin, which can emphasize fine lines and wrinkles. Instead, reach for a mild cleanser or a micellar water that's gentle on your skin without stripping necessary moisture. We recommend the SkinCeuticals Gentle Cream Cleanser for its ability to remove impurities and excess oil while soothing dry and sensitive skin.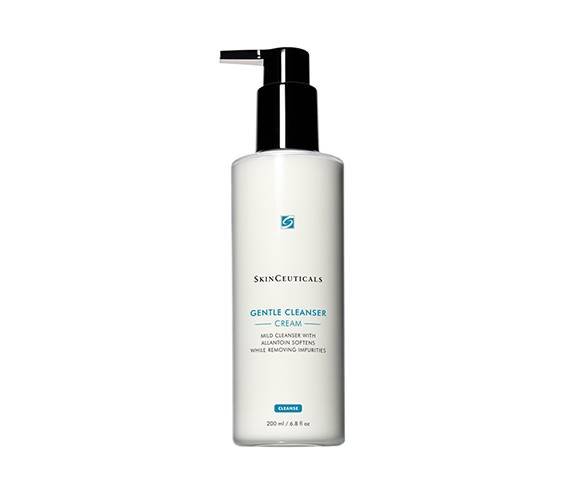 Hack #13: Introduce Retinol Into Your Routine
Most dermatologists recommend incorporating a retinol into your skin-care routine starting in your 20s to help prevent wrinkles and fine lines from forming prematurely.
If you're new to retinol, start at a lower dose in order to get your skin adjusted to the powerful ingredient. Only apply it at night, and pair it with broad-spectrum sunscreen during daytime hours because retinol can increase skin sensitivity to sunlight.
Hack #14: Give Glycolic Acid a Try
Dull skin and rough texture can diminish your skin's youthful appearance. Glycolic acid is a stand-out ingredient when it comes to sloughing away dead surface skin cells and revealing brighter, more youthful-looking skin. Give the SkinCeuticals Glycolic Renewal Cleanser a try as it works to gently exfoliate the skin, promotes cellular turnover and unveils a bright, clear complexion.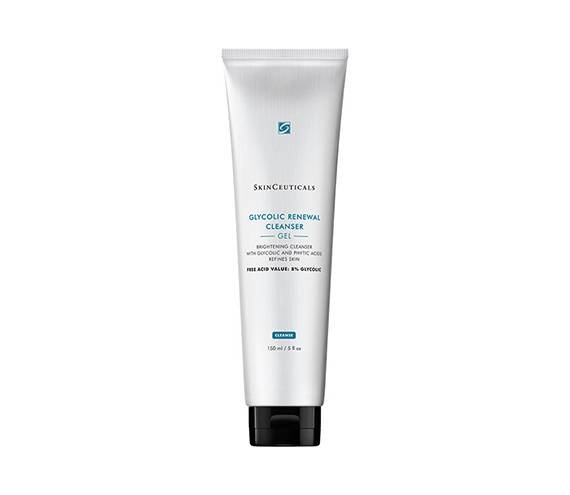 Read more

Back to top