Dry Brushing: Why It's Time to Try This Spa-Inspired Routine
October 25, 2022
We've all heard of the benefits exfoliating has for our skin. But, did you know that there's more than one way to exfoliate? There's chemical exfoliation, which involves the use of acids, like AHAs and BHAs, to help refine skin's texture and encourage cell turnover, and then there's physical exfoliation. Physical exfoliation can involve using a scrub with beads or granules of salt and sugar to brush away dead skin cells, or using a popular spa technique called dry brushing.
To find out more about the latter — what it does, how to do it and the skin types it can benefit — we spoke to Dr. Hadley King, a board-certified dermatologist and Skincare.com consultant based in New York City. Keep reading for everything you need to know about dry brushing, as well as some of our favorite body brushes to try the technique yourself.
What Is Dry Brushing?
So, what exactly is dry brushing? It's exactly as it sounds: You use a natural-bristle brush (or a dry loofah if your skin is sensitive) and gently scrub your skin to remove flakes and dry patches. It's a popular technique in spas, and there are dry brushes available at your local beauty shop and online so you can do it yourself at home.
Benefits of Dry Brushing
"Gentle dry brushing will help to remove dead skin cells and reveal a brighter complexion," says Dr. King. "Over time, exfoliation can speed up cell turnover and help minimize some of the effects of aging." And because dry brushing is a form of exfoliation, if you follow it up with a nourishing body lotion, it will leave your skin feeling softer and smoother.
Dry Brushing for Lymphatic Drainage
According to Dr. King, there are no proven lymphatic benefits to dry brushing — despite what some dry brushes' product descriptions may say. The practice is external and targets only the surface of the skin.
Dry Brushing for Stretch Marks and Cellulite
"Dry brushing does not get rid of cellulite or stretch marks," says Dr. King. "It doesn't change the anatomy that is creating cellulite. And it does not change scar tissue." Again, dry brushing is purely external — think of it as a basic body scrub but in a different, handheld form.
Dry Brushing Side Effects to Be Aware of
"If you have very dry and/or sensitive skin this may not be for you," warns Dr. King. "For example, rosacea-prone skin may experience irritation and flares [even] with gentle dry brushing. Those with psoriasis should also avoid any kind of trauma to the skin." If you're not sure if dry brushing is right for your skin concerns, consult a dermatologist before you start the practice.
How to Dry Brush Your Skin
Interested in trying out dry brushing for yourself? As we mentioned above, you'll want to make sure it's right for your skin type before getting started. In order to get the most out of your scrub session, you should know how to do it the right way. Check out our tips and tricks for perfecting your dry brushing routine, below.
Tip #1: Get the Right Brush for You
Not all dry brushes are the same. There are different firmness types, so make sure you grab one that isn't too rough on your skin type. You should also make sure your skin isn't too sensitive before grabbing one. "A soft brush is all that is needed for manual brushing," says Dr. King. "Especially if you have sensitive or dry skin, it is very important to use a brush with soft bristles and to apply only very light pressure."
Tip #2: Start From Your Feet and Work Your Way Up
To start off, scrub at your feet and work yourself up to your shoulders. Remember to be gentle as you brush. "It should not hurt," says Dr. King. "If it hurts, you are rubbing too hard."
Tip #4: Scrub in Small Circles
To make sure you get all of those dry patches scrubbed off, scrub in circular motions instead of going up and down. You should always dry brush before you step into the shower.
Tip #5: Add Body Oil
If you want to give your skin an extra-softening boost, try pairing your dry brushing technique with a small amount of your favorite body oil. Just apply a tiny amount of oil onto your skin or onto the brush and scrub as usual. We recommend the Kiehl's Creme de Corps Nourishing Dry Body Oil.
Tip #6: Keep It Quick
You don't need to scrub your skin for an excessive amount of time. Scrubbing for too long can cause irritation, so keep it short and sweet. "I would recommend starting with very gentle pressure for only thirty seconds at a time, two to three times per week," says Dr. King. "Depending on how your skin is reacting you can slowly increase to up to three minutes at a time once daily." Times are per body part, she notes.
Tip #7: Follow With Body Lotion
Once you're done exfoliating, Dr. King recommends applying a moisturizer immediately after you step out of the shower. Doing so while skin is still damp will help lock in moisture and prevent your skin from getting ashy or dry.
Tip #8: Do Not Dry Brush Your Face
Dry brushing should be reserved for the skin on your body since the bristles can be too rough for the delicate skin on your face. If you want to give your facial skin some exfoliation, stick to face scrubs or gentle chemical exfoliants.
Tip #9: Give Your Skin a Break
After you use a dry brush, give your skin a chance to rest before you use any other exfoliating products.
Tip #10: Dry Brush to Prep for Self-Tanner
If you want to give your skin a glow with self-tanner, it's always a good idea to exfoliate first in order to prevent your tanning product from clinging to dry patches and looking streaky or patchy. Dry brushing will make your skin an even canvas for your favorite self-tanner to glide right onto.
The Best Dry Brushes
This luxe-looking, medium-strength dry body brush rings in at just under $20, but the elegant design gives your shower an expensive-looking upgrade. It's made with natural sisal, a type of flowering plant with fiber that is used in items like rugs and rope.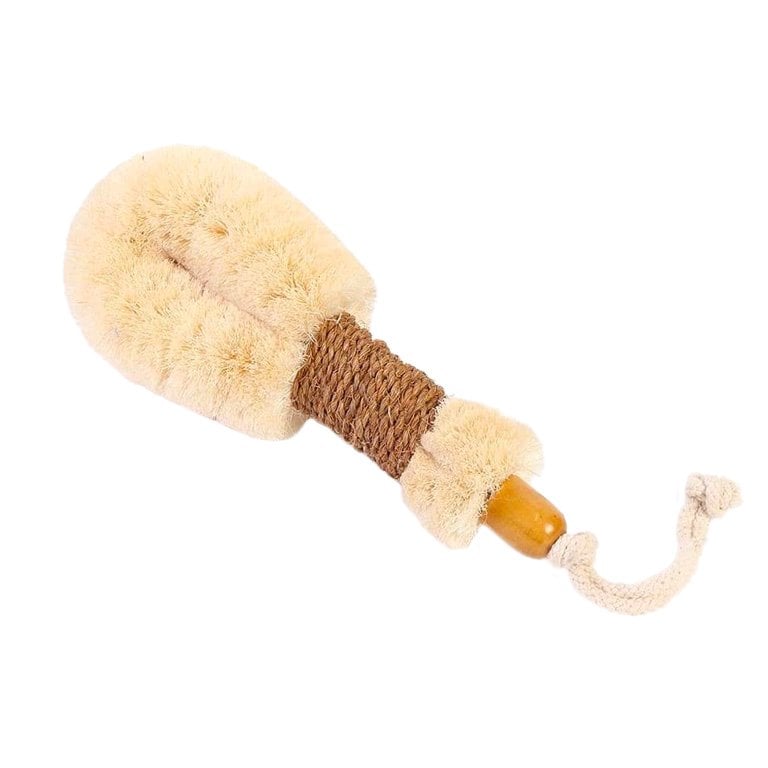 With a long wooden handle and soft, biodegradable sisal bristles, we love how easy and gentle this body brush is to use. It vigorously exfoliates dead skin cells without being too harsh for use on sensitive skin.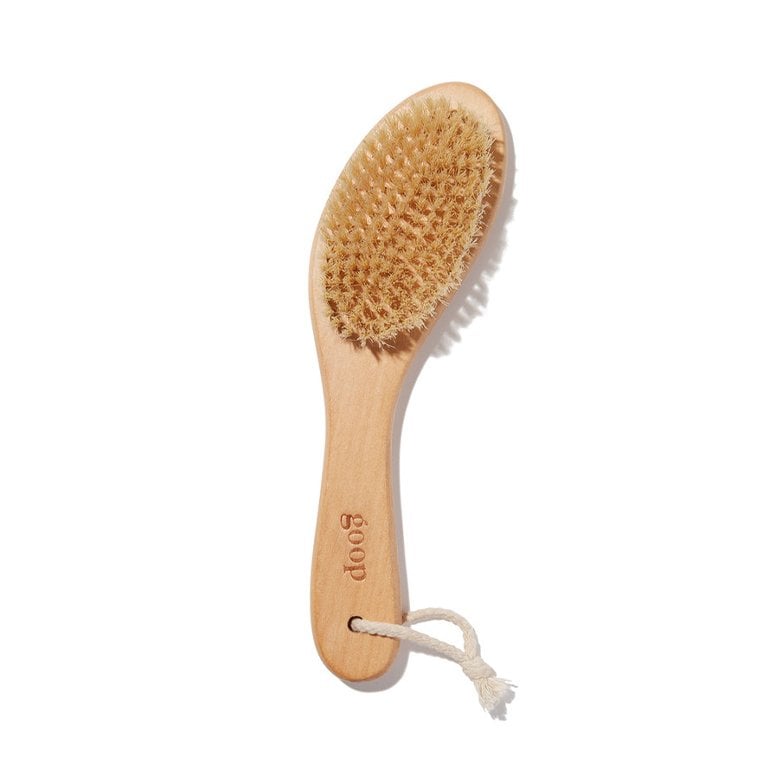 This palm-sized dry brush is perfect for those with minimal shower space or those who want to take their dry brush everywhere for soft, glowing skin on vacation. Featuring soft vegan bristles, this is a great gentle pick with an ergonomic wooden handle.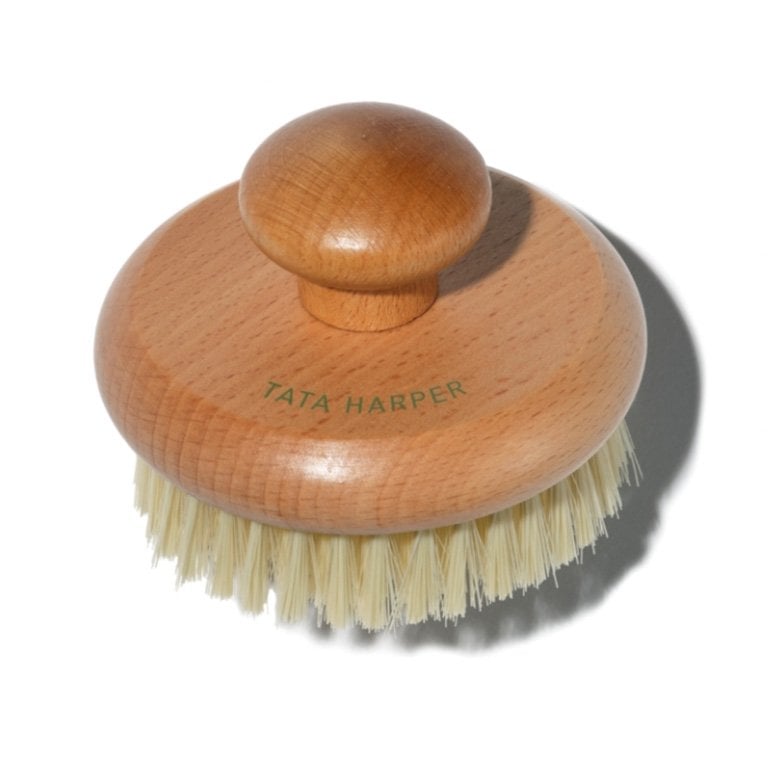 For under $10, this body brush is a total steal. The Amazon find is made with boar bristles and flexible rubber nodules that massage your skin as you dry brush.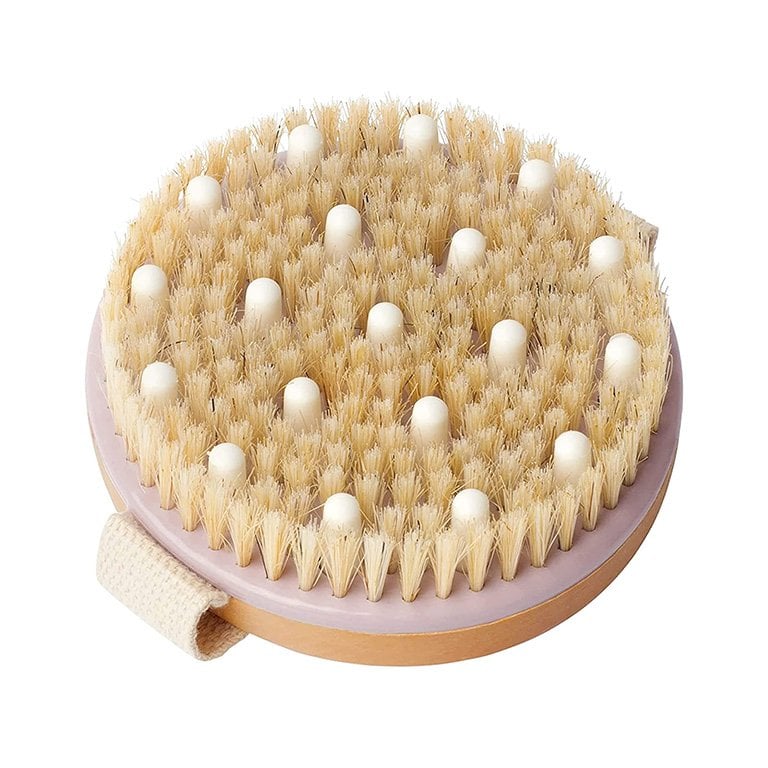 With super-soft bristles and a user-friendly cotton handle to hold the dry brush by, this pick is perfect for dry brushing beginners.
This body brush might be a splurge at $40, but we love it for its minimalist design and soft yet durable natural bristles. Like most body brushes, the bristles are a bit stiff upon initial use, but they will soften the more frequently you use it.
This petite brush gently yet effectively scrubs away dead skin cells. It's made of jute, a vegetable fiber somewhat similar to hemp. The rope tied to the end of the handle makes it easy to hang in your bathroom next to the rest of your skincare goodies.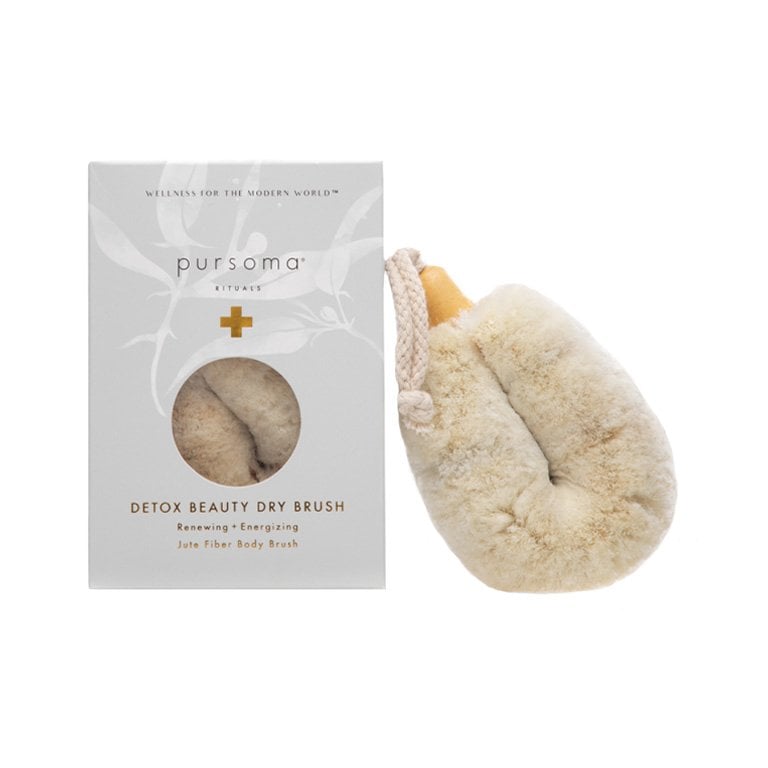 Exfoliate and reveal soft, smooth skin using this invigorating body brush. It combines a blend of horse hair and sisal, so while it clears dead skin cells, it still manages to be gentle on the skin.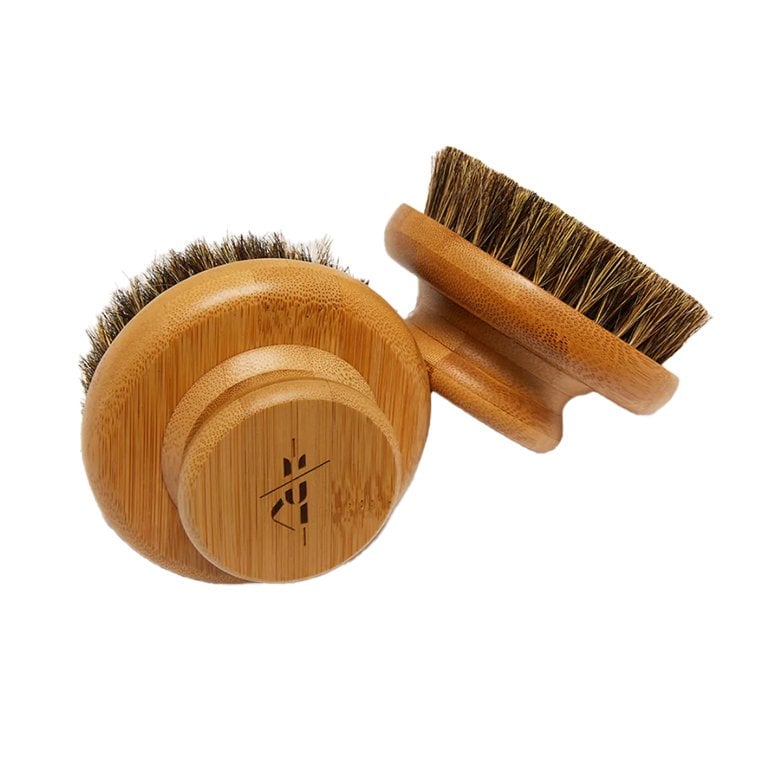 Photo: Shutterstock
Read more

Back to top