An Editor-Approved Nighttime Routine Using IT Cosmetics Products
February 11, 2022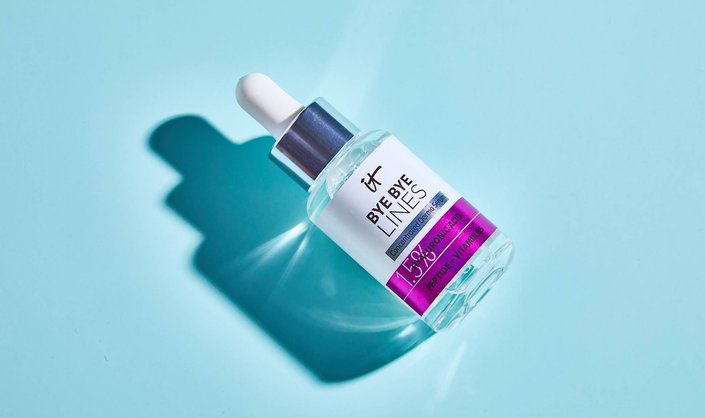 I'm a firm believer that the skin needs a little TLC each night. Regardless of how much time you have to spare, the right lineup of skincare products makes getting ready for bed feel like the ultimate treat. If you're looking for a new nighttime skincare routine to properly wash the day off and prep the skin for beauty sleep, you're in luck. Ahead,
STEP 1: Wash the Day Off
IT Cosmetics Miracle Water 3-in-1 Micellar Water
When I'm winding down for the day, I like to start by double cleansing my skin. For me, this usually includes a cotton pad and this aptly-named micellar water followed by a gentle cleanser. This lightweight micellar water removes oil and makeup and helps to increase the absorbency of the serums and creams that come next in my routine. 
STEP 2: Apply an Eye Cream 
IT Cosmetics Confidence in an Eye Cream
Next, I give my eyes some love with this eye cream developed by plastic surgeons to hydrate, firm,  under-eyes. It contains ceramides, licorice root, avocado and squalane to color-correct, refresh and repair the delicate skin under my eyes while I sleep.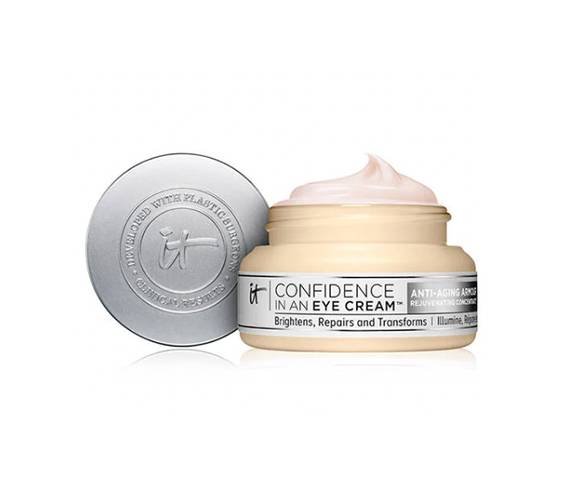 STEP 3: Pat in a Serum
Bye Bye Lines Hyaluronic Acid Serum
After that, I usually apply a serum or two. My favorite is this hyaluronic acid serum that contains a blend of peptides and vitamin B5 to keep my skin plump and hydrated.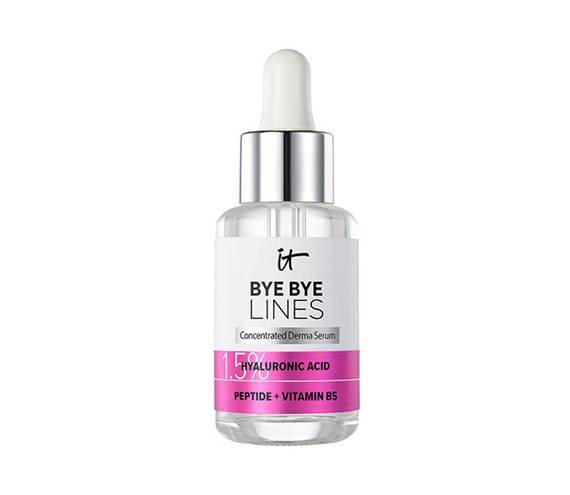 STEP 4: Lather on a Night Cream
IT Cosmetics Confidence in Your Beauty Sleep Night Cream
To lock in hydration, I lather on some of this lavender-scented night cream in an upward and outward motion. The fast-absorbing cream gets to work on fine lines, wrinkles, dryness and dullness, while the relaxing fragrance puts me in a state of calm before bed.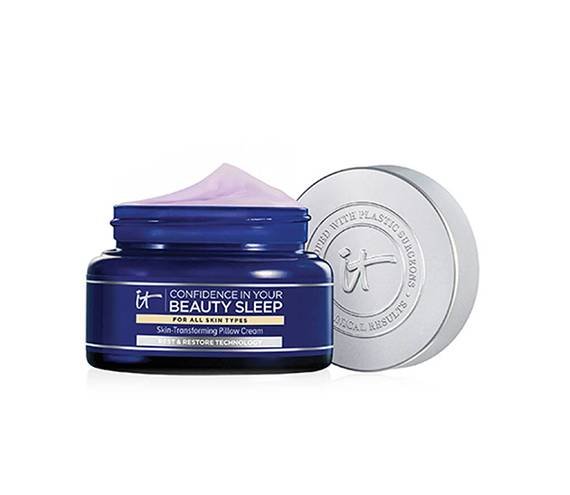 STEP 5: Don't Forget the Neck!
IT Cosmetics Confidence in a Neck Cream
Next, I smooth on this buttery soft hyaluronic acid-infused cream onto my neck, décolletage and chest to help improve the look of neck lines (read: tech neck) and improve firmness and elasticity. 
Tip: A few times a week in the evening, I apply the IT Cosmetics Glycolic Acid Peel + Caring Oil after cleansing to my skin for a quick glycolic acid peel treatment. I love that the formula gently exfoliates my skin without irritation.  
Photo: Chaunte Vaughn
Read More:
The Benefits of Clay Masks, Plus a Few of Our Favorites
8 Water-Based Moisturizers for Combination Skin
How to Address Dry Skin and Large Pores
Read more

Back to top