Meet Lancôme's Newest Power Duo: Rénergie Lift Multi-Action Ultra Face Cream and Foundation
January 08, 2020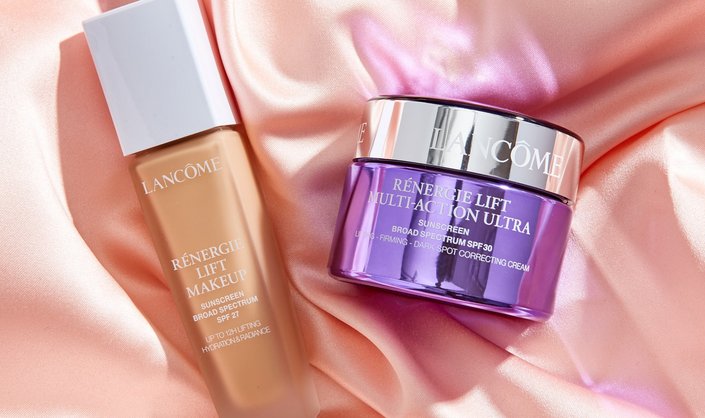 Your makeup skills can be honed to perfection but without a properly prepped base, it's still nearly impossible to achieve the look of flawless skin. From taking off your makeup every night to moisturizing and using powerful ingredients like retinol, a proper skin-care routine is at the center of everything. For example, if you want to promote healthy, more youthful-looking skin, it's best to invest in not only a good foundation but also a specially formulated face cream that fits your needs. That's where the Lancôme power-duo, the Rénergie Lift Multi-Action Ultra Face Cream With SPF 30 and Rénergie Lift Makeup Foundation SPF 27, comes in. 
Before you even think about starting your makeup application in the morning, at minimum you should cleanse your skin with a gentle face wash and follow up with a good, hydrating face cream. Moisturizing before you apply makeup helps your skin appear smoother and feel softer throughout your 9-to-5. There are few things more frustrating in our book than applying a full face of makeup, just for flaky, rough skin to show through — we've all been there.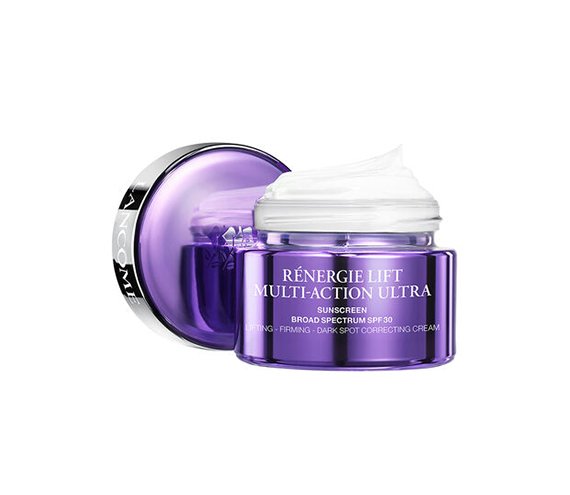 Rénergie Lift Multi-Action Ultra Face Cream With SPF 30 is the perfect multi-tasking moisturizer that combines sun protection and powerful anti-aging ingredients. It's formulated for mature skin and addresses concerns like firmness, dark spots and dryness. Skin care shouldn't feel like a chore, so this luxe cream melts into skin for a delightful little self-care moment. Because it contains SPF 30 in the formula, you're also getting the added benefit of sun protection in the cream, which is your number-one defense against signs of aging.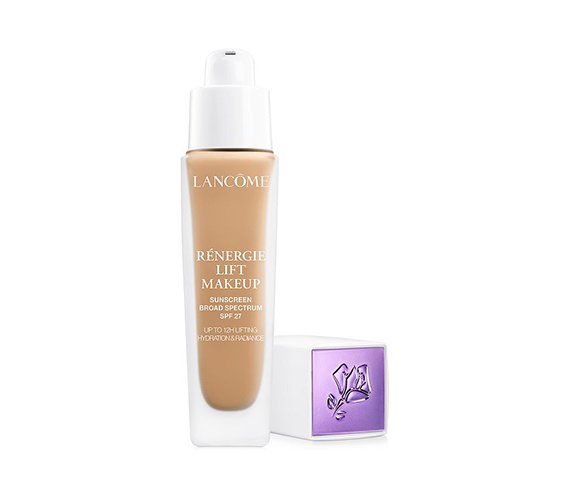 Once that sinks into the skin (in the meantime light a candle, brush your teeth, make some breakfast — do whatever you want to do), it's time for foundation. The Rénergie Lift Makeup Foundation SPF 27 was recently reformulated to include the same anti-aging ingredients as the face cream, making them a match made in heaven. It gives you radiant, hydrating, medium-to-full coverage for up to 12 hours of wear. Imperfections like dark spots and wrinkles are blurred, while your skin is given a luminous, smooth appearance. This is possible thanks to a formula comprised of caffeine and vitamin E, and micro-pearls to reflect light. 
You can go on to finish a full face of makeup or keep it simple with these two products for a naturally radiant, no-makeup look. 
Read More:
How to Improve Uneven Skin Texture
What Is Glass Skin? Here's How to Get the Look
Which Lancôme Foundation Is Right for You?
Read more

Back to top