Hyaluronic Acid: Shedding Light On This Little-Understood Ingredient
October 19, 2017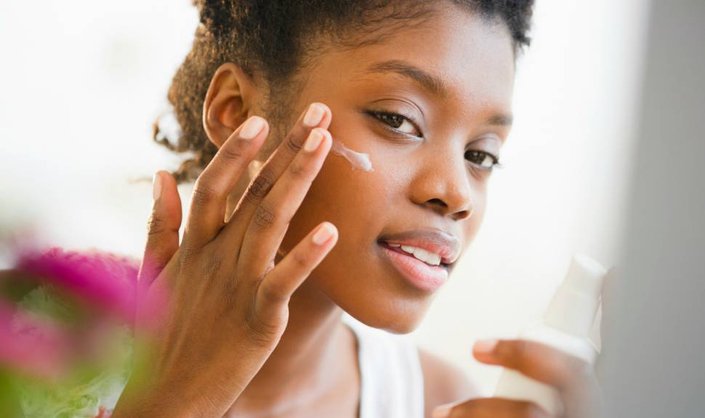 If you're addicted to all things skin care, we're willing to bet you've heard "hyaluronic acid" thrown around the beauty sphere countless times. This buzzy ingredient can be found in some of our favorite cleansers, serums, and moisturizers, but what exactly makes it such a must-have in a routine? For the full low-down on hyaluronic acid, keep reading!
The world of skincare can feel intimidating. There's a plethora of ingredients, formulas, products, and terms that are discussed— think: sebum, congestion, AHA's, and retinol—and if you don't really know what they mean, things can get confusing real quick. But hey, that's why we're here! Skincare should be fun, and you should feel confident when shopping for a new product or picking out a new formula. One of our goals here at Skincare.com is to share with you the tools you need to make informed skincare decisions. 
That said, let's talk about hyaluronic acid, as it may just be one of the terms you've heard tossed around but have never really understood. This skin care ingredient has become increasingly popular in recent years, popping up more and more often in the skin care aisles of our favorite drugstores and department stores alike. Hyaluronic acid can be found in a range of products from cleansers to serums and moisturizers, but often without explanation. What gives? If you're curious to learn more about what this buzzed-about ingredient can do for your skin, you've come to the right place! From hydration to possibly restoring a plump appearance, we share three hyaluronic acid benefits for your skin, below.
Hydration
One of the better-known benefits of hyaluronic acid is its ability to hydrate the skin. In fact, many refer to this ingredient as a hydration powerhouse! If you've ever dealt with dry, uncomfortable skin, you know how beneficial it is to find a formula that can thoroughly moisturize your skin and help kick dryness to the curb. Let products with hyaluronic acid be that formula for you! It's able to attach and hold on to large quantities of moisture, which in turn, helps to provide hydration to our skin. 
Plumpness
The super-moisturizing abilities of hyaluronic acid is part of what helps it to plump the appearance of our skin, which is why hyaluronic acid is a common ingredient found in skin care products that help plump the look of skin. In a study published in the 2014 Journal of Cosmetic Dermatology, participants using products with hyaluronic acid reported more voluminous-looking cheeks and lips, as well as reduced appearance of sagging skin. We'll take all three, please!
Similarly, hyaluronic acid is an ingredient that's commonly found in anti-aging skin care products targeting the appearance of fine lines and wrinkles. While helping to plump the skin with moisture, formulas with hyaluronic acid can help reduce the appearance of lines and wrinkles for a more youthful-looking complexion with continued use over time.
Natural Production
One of the reasons hyaluronic acid is so buzzed about is because it's a naturally occurring substance in our own bodies. It is a sugary, moisture-binding substance that is produced in almost all humans and animals, especially when young, according to The Cleveland Clinic. Hyaluronic acid can be readily found in young skin, other tissues, and joint fluids, but as we get older, the natural production of hyaluronic acid may decline. As such, experts may recommend incorporating products formulated with hyaluronic acid into your anti-aging routine. 
Interested in trying a formula with hyaluronic acid in your own skin care routine? Check out this product that can help to plump the appearance of skin.
Read more

Back to top