Anti-Aging Lip Products You Need to Try Now
September 27, 2017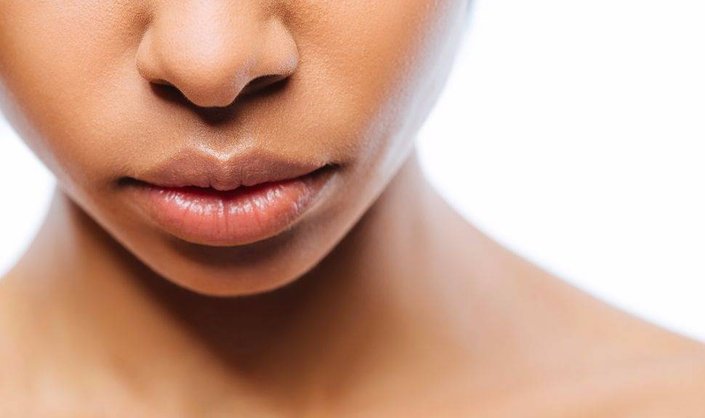 Your Mom always told you to appreciate your youthful-looking complexion as you were growing up but chances are you didn't believe that there would actually be a day where achieving it wasn't so naturally easy to come by. Nowadays, you're being told that everything from your neck, chest and lips need help in the anti-aging department. Lips…say what?! It's true, your lips are considered skin and they can age too. The good news is that with the right anti-aging lip products, you'll be able to minimize the fine lines and wrinkles that surround your pout, while also maintaining youthful volume.
Before diving into what pout products you should keep an eye out for, we figure it'd be a good idea to give you the 4-1-1 on what exactly lip aging looks like to begin with. According to the American Academy of Dermatology, as we age our skin undergoes a number of changes affecting its texture, volume and appearance—lips included. This means that with every new birthday, you may begin to notice fine lines forming around your lips, a less-voluminous pout and rougher texture as a whole. No fair, we know. While we can't change out natural aging process, there are things we can do to help reduce the appearance of fine lines and regain youthful-looking fullness. Enter: anti-aging lip products. Where these products may have once seemed obsolete, every time you peek in the mirror, taking note of any and all slight changes, you may find yourself ready to try something new. That's where we come in. Ahead, we're sharing anti-aging lip products—from the L'Oreal portfolio of brands—you need to know about to help take hold of your youthful-looking pout once more.
It Cosmetics CC+ Lip Serum
Developed with leading plastic surgeons, this CC+ Lip Serum is formulated to create younger-looking lips by pumping up hydration while delivering color and antioxidants.
It Cosmetics CC+ Lip Serum, $24 MSRP 
SkinCeuticals Antioxidant Lip Repair
Aging lips are all too familiar with changes in texture and moisture level. This lip formula faces those issues head on by helping to smooth and rehydrate the lip surface, while fighting the signs of environmental damage at the same time. Formulated with antioxidants, this emollient lip product not only helps rejuvenate the look of lips, but it helps to retain water for long-lasting hydration, too.
SkinCeuticals Antioxidant Lip Repair, $38 MSRP
Giorgio Armani Prima Eye & Lip Contour Perfector
There's no denying that your facial skin is fragile and prone to signs of aging. And it only goes one step further when discussing the skin around your eyes and lips. That's precisely why Giorgio Armani launched this dual-action perfector to add to women's anti-aging skin regimen. Formulated to target fine lines surrounding eyes and lips, not to mention dark circles, this blurring-action formula helps deliver a younger-looking complexion. With every use you can expect brighter, more luminous skin and after four weeks use, you'll notice the reduced appearance of dark circles and fine lines. Wink and pucker, this product is definitely a keeper!
Giorgio Armani Prima Eye & Lip Contour Perfector, $70 MSRP
La Roche-Posay Redermic [R] Anti-Aging Concentrate Intensive
While your lips themselves age, it's important to remember that the signs of aging surround your pout, too. For that reason, you should try this anti-aging formula by La Roche-Posay to help reduce the appearance of upper lip, forehead and crow's feet wrinkles over time with continued use. The lightweight texture glides on smoothly to improve texture and luminosity instantly. What's more, it's formulated with pure retinol and micro-exfoliating LHA—two of our favorite anti-aging ingredients.
La Roche-Posay Redermic [R] Anti-Aging Concentrate Intensive, $56.99 MSRP
Read more

Back to top